Last Updated on 10 November 2023 by Alisea Mae
A natural kitchen can be a calming, pleasant place to spend some time preparing meals, eating with your family and enjoying the views of the garden outside. It is the ideal space to bring a little taste of the natural world into the home. Here are 12 ways to create a nature-inspired kitchen theme.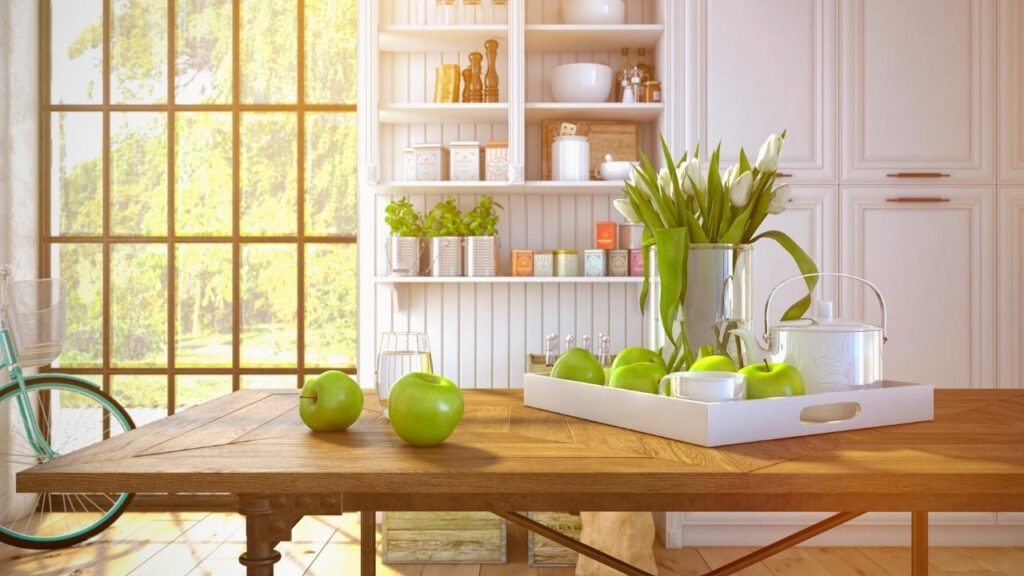 1) Bring in cut flowers and greenery
One of the best ways to bring a natural feel into the kitchen is to incorporate elements of the garden. You can create a nice flow from food preparation areas and dining areas through the back entrance and into the outdoor space. A good starting point is to bring in cut flowers and greenery from the garden to use as decorations or in vases. This is perfect for those who like to bring in seasonal tones as you can cut different flowers as they bloom. A group of small house plants will add a fresh dimension and distinctive quality to any natural setting. Use house plants as a centrepiece on your kitchen table or windowsill.
2) Bring in scents with herbs
In addition to bringing in those visual elements of the garden and natural themes with the flowers and greenery, there is the opportunity to bring in natural scents too. Scent can be overlooked in home décor but the right fragrances can lift the mood and freshen the kitchen. An alternative to cut flowers could be a row of pots of herbs on a counter or windowsill. That way you can smell the rosemary and pick it fresh for cooking.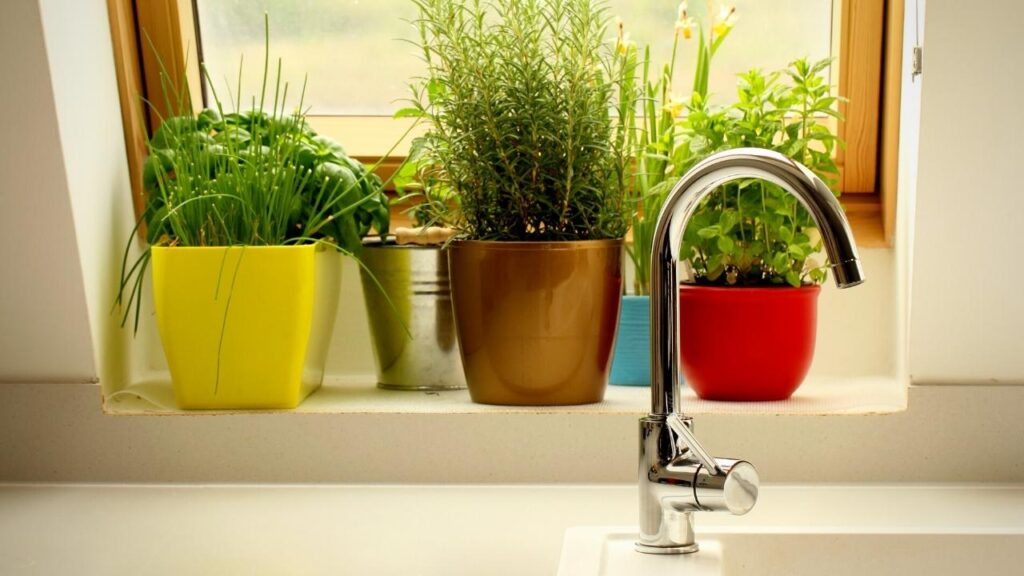 3) Embrace bamboo as an environmental choice
One natural item that can look great in a kitchen all year round is bamboo. Bamboo is brilliant because it is so strong, structurally appealing and has a great tone. You can use it in different ways around the kitchen for various effects. You could use it as a screening or a panel in the kitchen, such as a backsplash. Or, you could opt for cabinets and countertops made from this environmentally friendly material. If you don't want to go overboard, you could stick to a few bamboo utensils or try growing some indoors.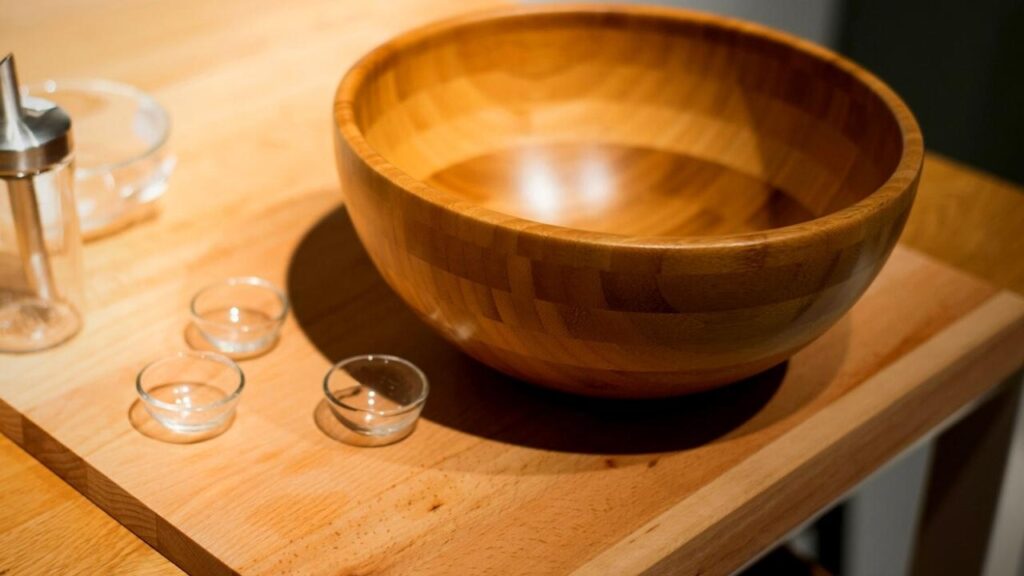 4) Consider different wood effects
Another important sense to think about in your natural kitchen design is touch. You can bring in textural natural elements with a range of different materials. Wood has to be the most popular because of its direct connection to nature and its prominence in the room. If your budget allows for it, look into using real wood flooring rather than any fake laminate effect. You might also consider bringing in cabinets, counters and tables with "live-edge" wood. This tactile finish is striking and perfect for a nature theme.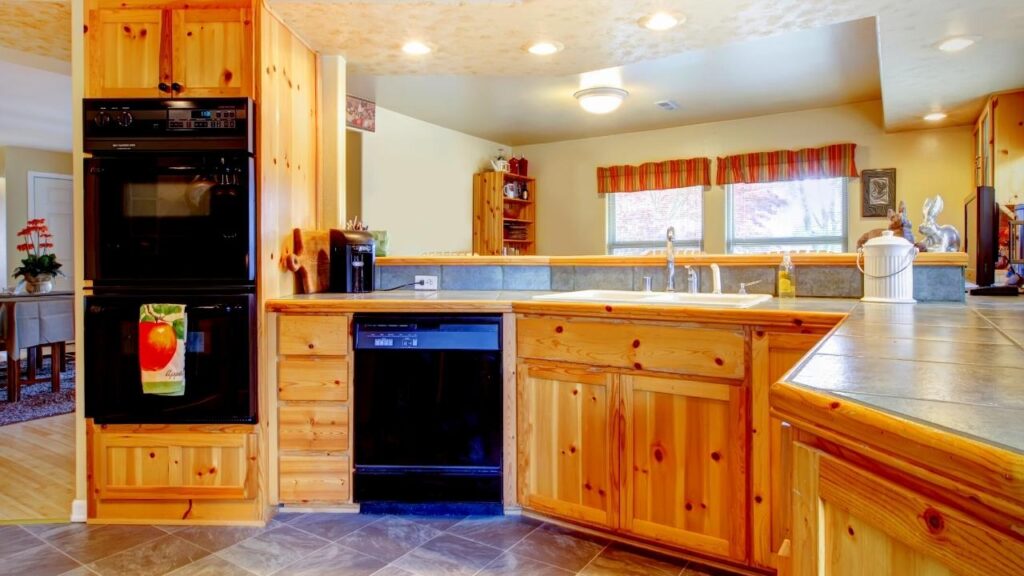 5) Remember the importance of good-looking cabinets
This approach with the wood also applies to the cabinets in your kitchen. A rustic oak dining table or some strip backed wood on the cabinets can take the design away from the more clean and synthetic looks of many modern kitchens. This shabbier look can feel more authentic, especially with some worn-down paint. But, you might prefer cleaner lines and shapes in your cabinets, which is where those modern bamboo options can help.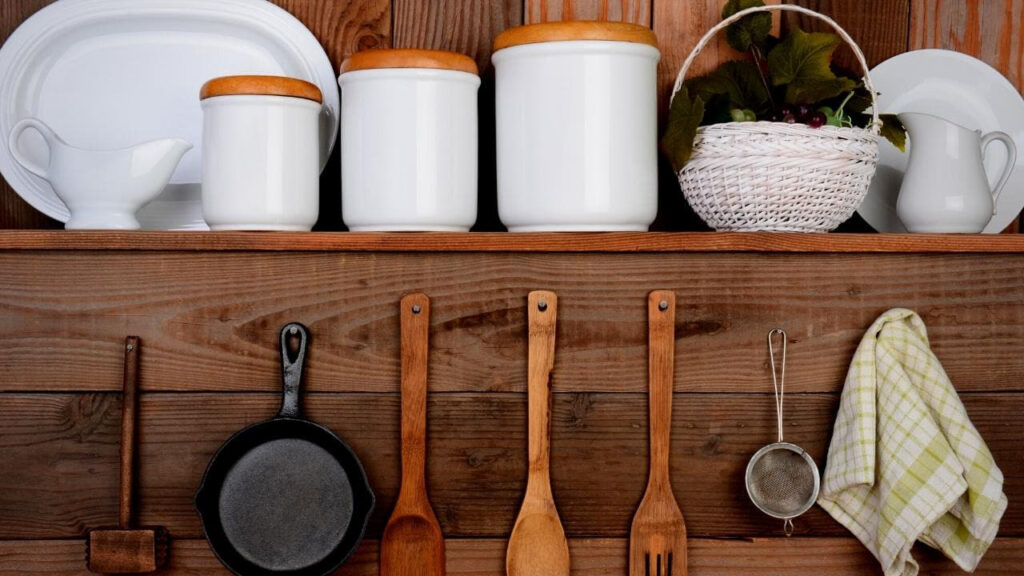 6) Add in some local stone pieces for a different texture
If you are worried about the amount of rough wood in your kitchen and any hygiene issues, you might prefer to use stone. Look at companies that will make stone counters, sinks and other items from local materials for a nod to your local landscape. Colours can vary greatly from dark slates to pink toned granites and so much in between. You can also use stones as decorative items in your natural kitchen. Buy a set of acrylic pens and paint some cute designs onto pebbles.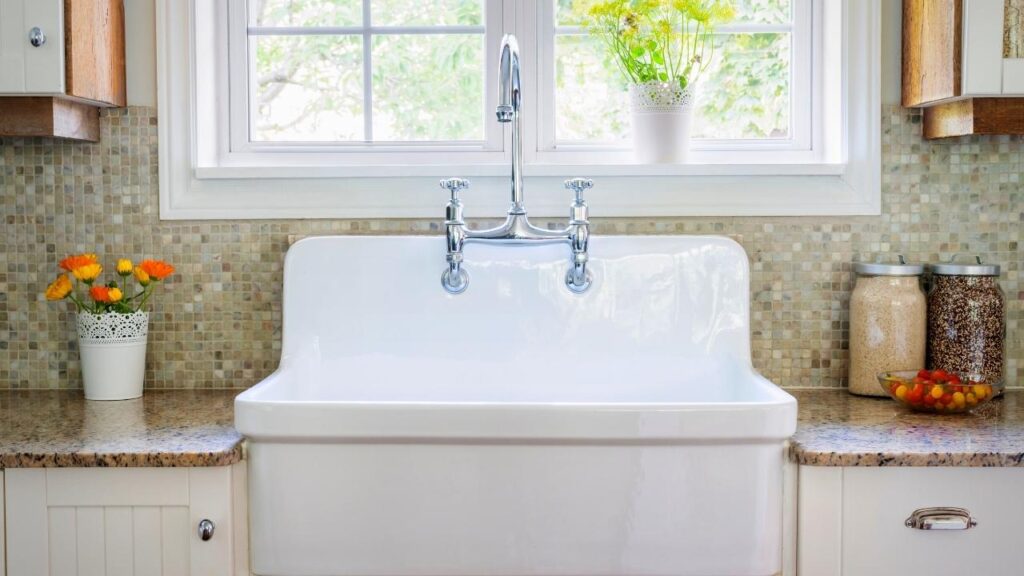 7) Create natural style brick-by-brick
Exposed brick creates an organic appeal, especially in kitchens. The haphazard texture makes it an ideal natural backdrop to a range cooker. You could create a striking effect by constructing an accent wall out of brick without modifying the texture or colour. Lay highly insulating and resilient natural stone such as granite, limestone or travertine on your floor for a stunning contrast. If you would like to achieve the traditional farmhouse kitchen look seen in many homes in the North of Scotland then a flagstone floor is a great choice.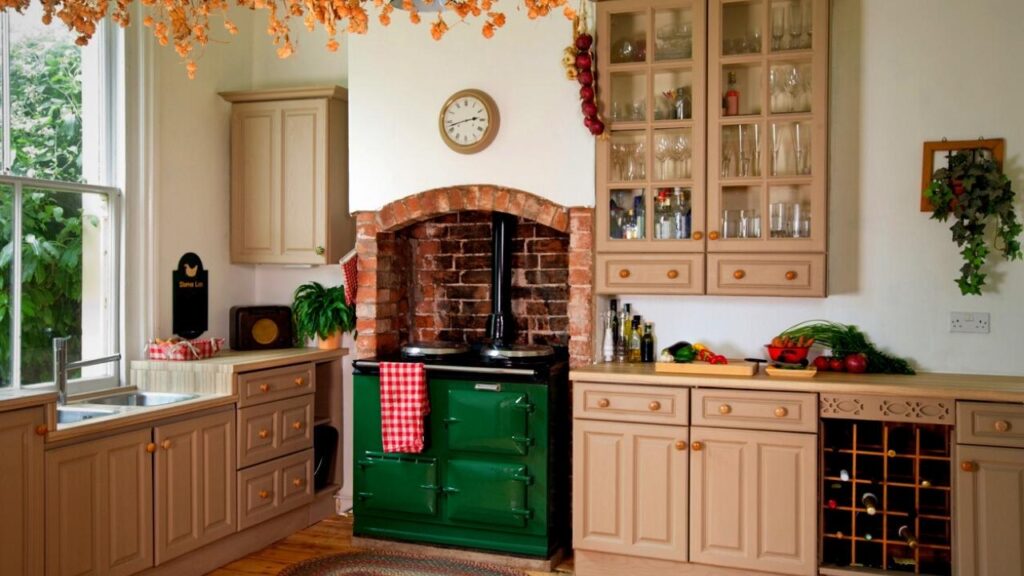 8) Soften things up with the right fabrics
Don't forget about the fabrics you use in your kitchen interior either. Some homeowners like to use a fabric called grasscloth on their walls, either as an accent or panelling. This natural looking fabric has an interesting texture and is one way to bring artificial greenery into the home. Also, think about the fabrics on any upholstery, cushions or tablecloths in the kitchen. The tablecloth can be a prominent feature so make the most of it with some fun nature themed designs.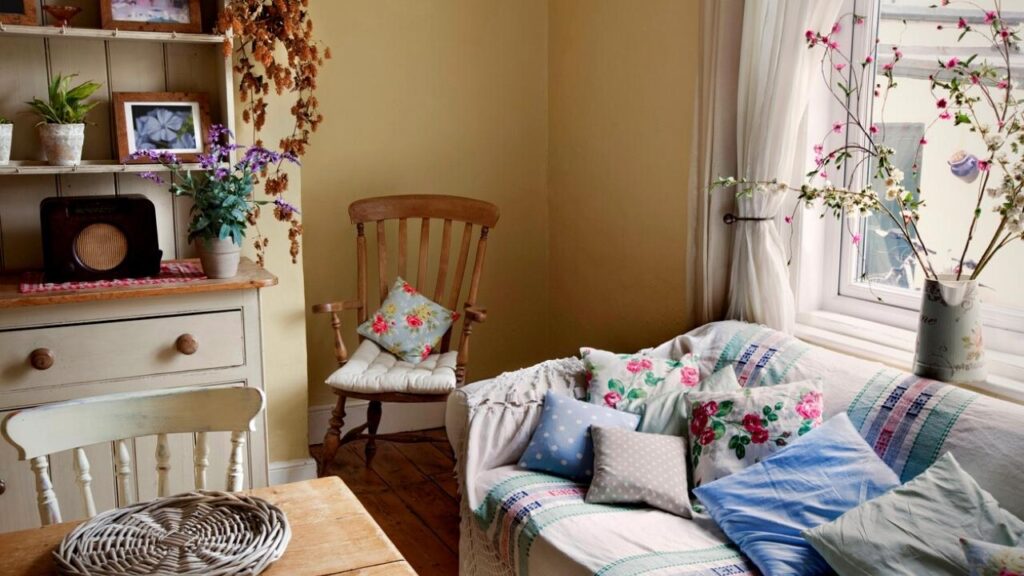 9) Be careful when choosing natural colours and tones
Whatever fabrics and other materials you choose for your natural kitchen decor, you have to think about the colours. If you decide to work in earth tones and more neutral colours in the woodwork and walls, you might need some bold accents in the cushions and accessories to brighten it up. If you decide to go with greens, be careful with the shade. Some green paint colours can look pretty unnatural. Also, make sure that the tone isn't too cold or dark for the room. One option with colour choice is to bring in colours from the garden, just as you would the flowers. For example, you could use a touch of lavender or sage for a calming effect. Make sure to do a patch test on the wall before you commit to a colour.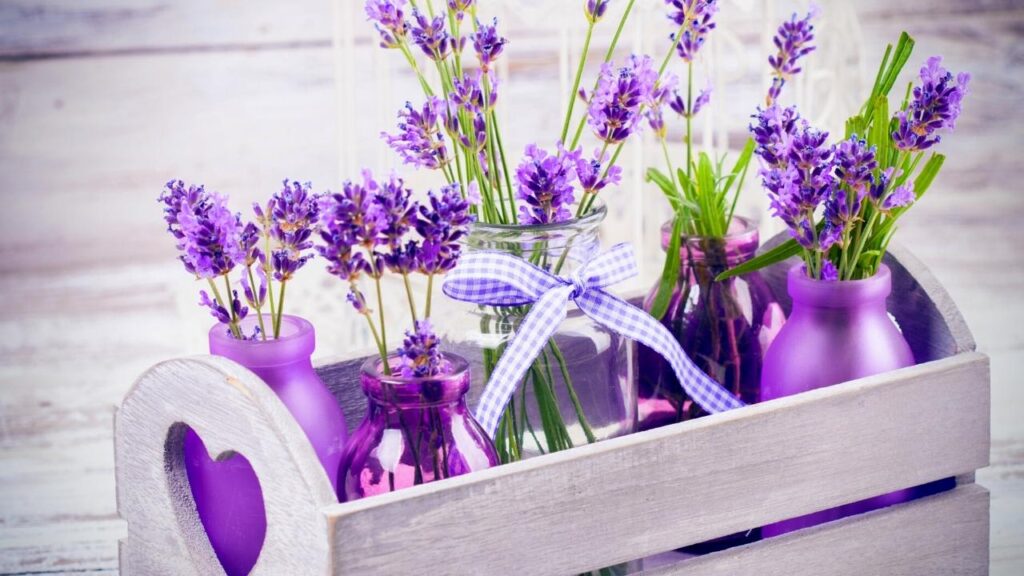 10) Illuminate your kitchen with natural light
If possible, use natural light to brighten up your kitchen to produce a natural subdued tone. If you are doing a complete renovation, install a skylight or large window and make sure windows and windowsill are clear.
Artificial light is doable if you know which type of light to install. Pendant lights (with understated shades) and task lighting can emit adequate light from a specific spot like a kitchen island. Recessed lighting is also a good choice for soft illumination.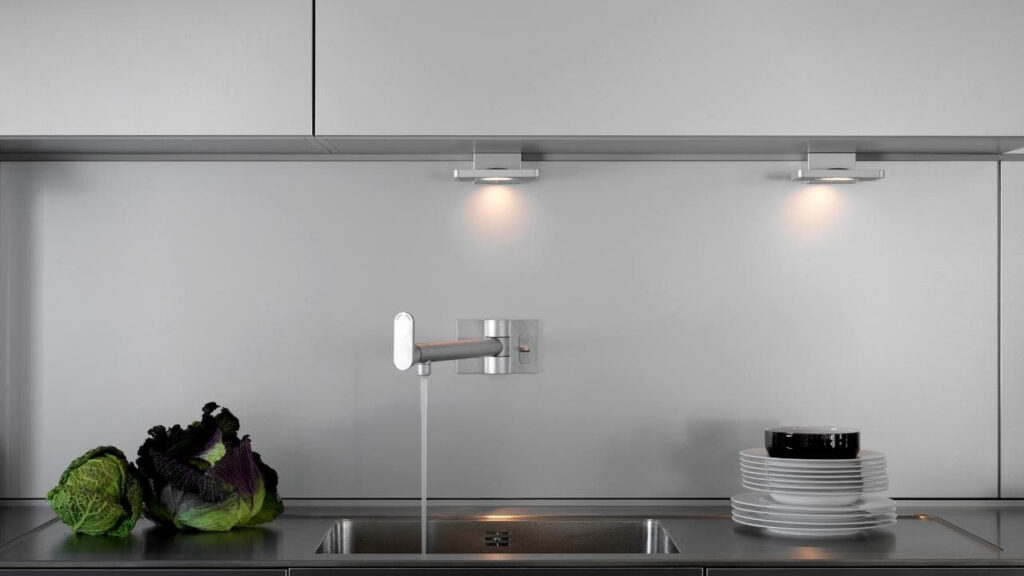 11) Match in your accessories to tie it all together
Speaking of accessories, think about the decorations and items that you want to keep out in the kitchen at all times. Some of these items will be mostly decorative, such as vases, ornaments and cushions. Others will have a practical use, such as fruit bowls, kitchen utensils and other tools. You could try and colour match everything for uniformity from the handles on the utensils to the bigger items like the kettle and toaster. You might even find sets with nature or floral themes. It depends if you want a more cohesive approach through the kitchen and dining area or something more eclectic and rustic.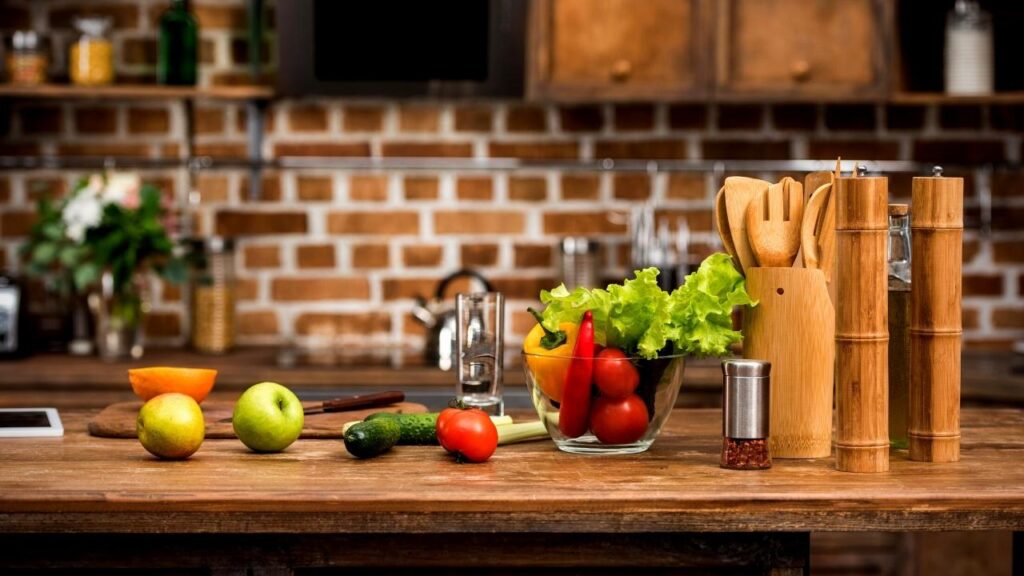 12) Finish the design with some striking nature themed artwork
Finally, how about some artwork on the walls? This is another way to bring the natural world into your kitchen space as you can hang paintings or blown up photos of wild scenes. There is no shortage of natural themed art out there from botanical prints to contemporary works of insects and other animals. Of course, you don't have to buy a piece of art if you have family members with some natural talent.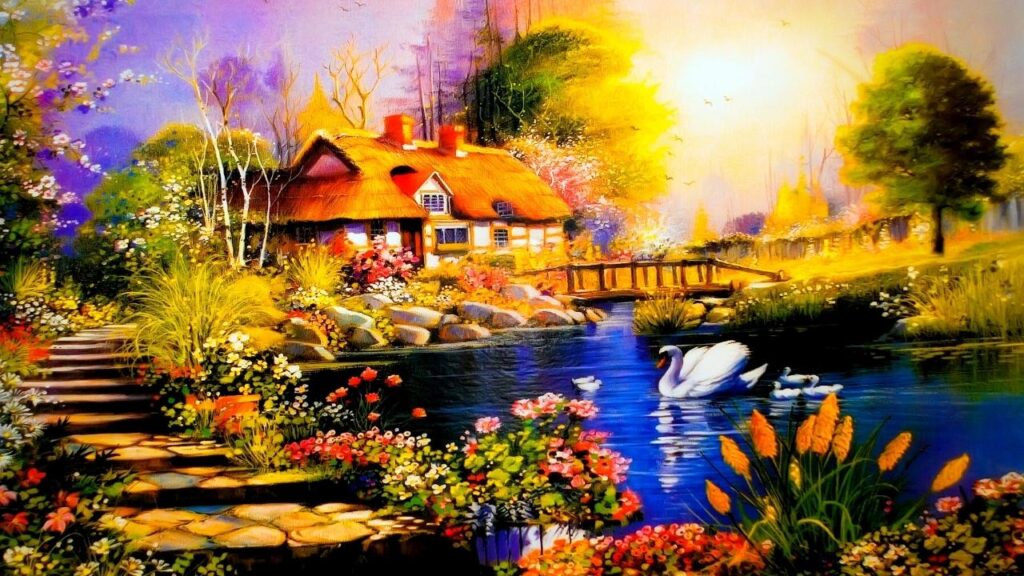 Authentic soothing kitchens inspired by nature are about what moves you. Be sure to reflect this when creating your ideal natural kitchen and enjoy!