Last Updated on 17 February 2022 by Alisea Mae
Houseplants are a great way of bringing oxygen into our homes, but which plants are best for generating clean air? We look at some of the best houseplants for air purification with some quick care tips for each one.
I always try to avoid toxins at home and like to research different ways of doing this. I spent an afternoon looking into the benefits of houseplants and their properties and wanted to share what I found to help you generate a healthier, more natural home.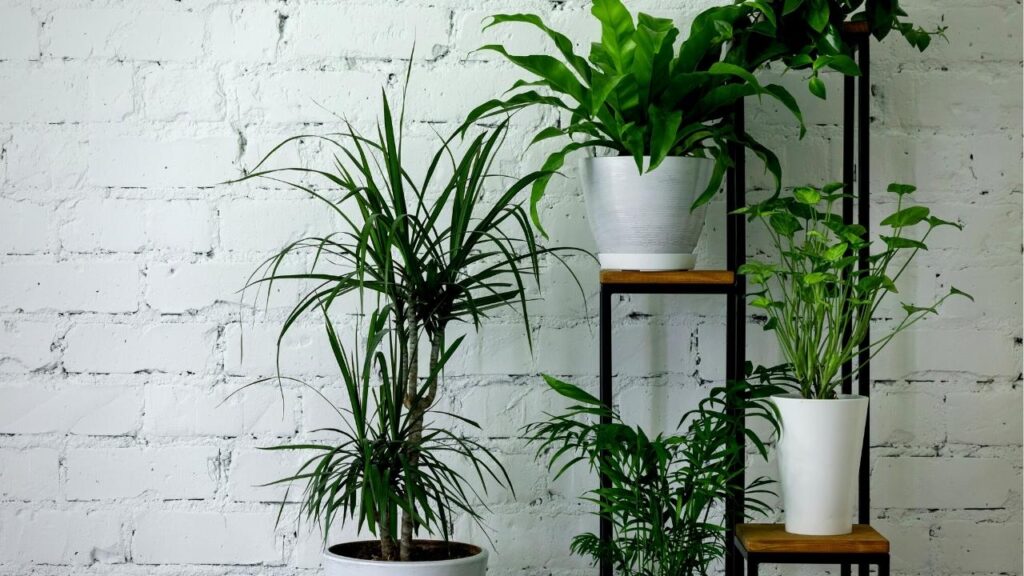 Why use houseplants for air purification?
The obvious answer to the issue of poor air quality at home might be to open a window or use some plug-in device to cover up any musty smells. But, many air fresheners bring more chemicals into the atmosphere and you could invite in pollutants from the street outside. Houseplants are a great way to tackle impurities in the air while adding some natural beauty to the home. Still, some plants are better than others.
Back in 1989, NASA carried out a study on the effect of houseplants on air purification. While it sounds out of their wheelhouse, the findings remain helpful to this day. NASA recommends that 15 to 18 plants, housed in simple 6-8inch containers, can improve air quality in a 1,800 square ft home. You can take these calculations and their recommendations on appropriate plants and make a big difference.
Below are 17 of the best air purifying plants, most of which are based on NASA's recommendations. Some are better for novices than others, but they can all make a difference.
1)The spider plant
You really can't beat the spider plant, also known as the airplane plant. This common houseplant is beloved for its simple care needs, as much as its ability to clean the air. This plant is tough enough to be left alone for long periods and quietly handles formaldehyde, xylene and carbon monoxide levels for a better living environment. In the NASA 'Clean Air Study' the Spider Plant performed very well at filtering toxins.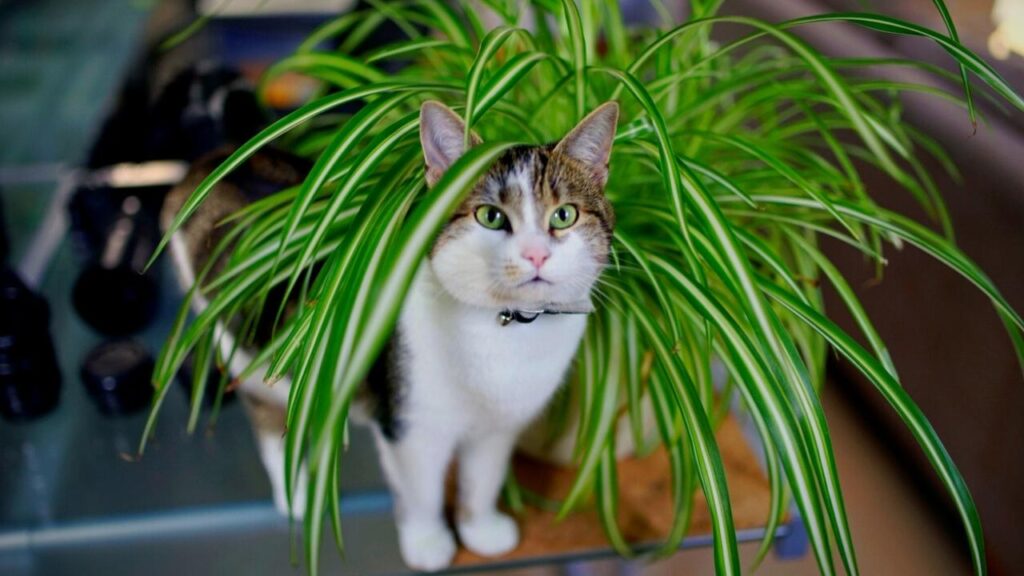 Quick care tips
Water with distilled or purified water as spider plants are particularly sensitive to the fluoride in tap water
Keep the soil moist but not soggy
Best placed in a humid spot, but not in direct sunlight
2) Aloe vera
This is a plant that comes up in a whole host of healthy living blogs. We love this stuff for the health-giving properties and wound care. However, it is better to have a plant on the windowsill than just a tub of gel. To extract the juice from the leaves of the plant, remove a mature leaf and slice it open. The healing gel can be used to treat minor burns, stings, bites, cuts, rashes and is good for relieving dry skin. It is even safe to use it on your pets if they are suffering from similar conditions but do not allow them to ingest the gel.
This succulent plant handles chemicals found in many cleaning products, such as formaldehyde and benzene, for clean air. The mature aloe plants often produce offsets called pups or babies. These can be removed from the mother plant and planted in a separate pot to produce a whole new plant.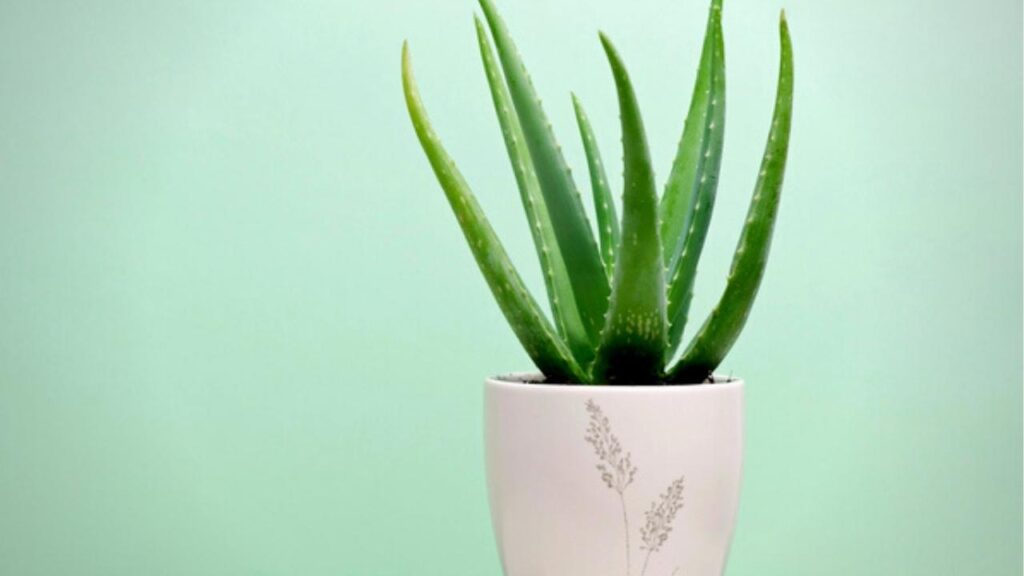 Quick care tips
Place in a bright location, but not in direct sunlight
As they store water in their leaves, water them well but infrequently
3) Swiss cheese plant
Philodendron is the scientific name for the ever-popular Swiss Cheese Plant. This plant is a striking and tactile plant that can grow tall in the corner of the room and be a family favourite for many years to come. The unmistakable leaves are more than decorative as the plants tackle toxins in the air with ease, notably formaldehyde. The bonus here is that they don't require too much care so are great for inexperienced owners.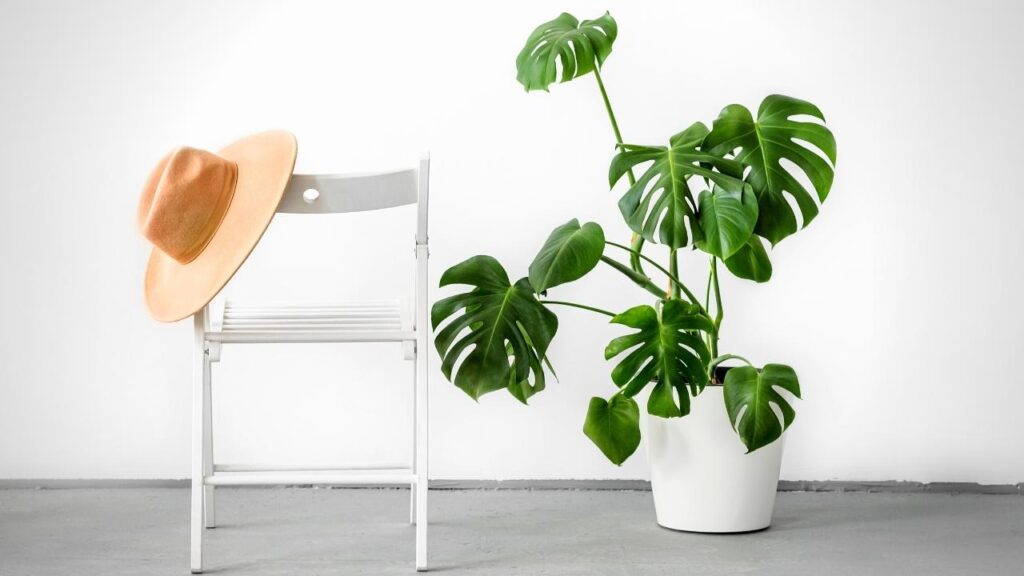 Quick care tips
Place in bright, indirect light
Don't overwater, allow topsoil to dry out between waterings
4) Pothos
Pothos sounds more like a mythical being watching over your home than a plant, but it is understandable if people choose not to call it Devil's Ivy. The big waxy leaves are actually really helpful for purification and good health. They aren't too difficult to take care of, although they do prefer moisture. This is another one that is fairly unassuming at first but plays a bigger role than you expect.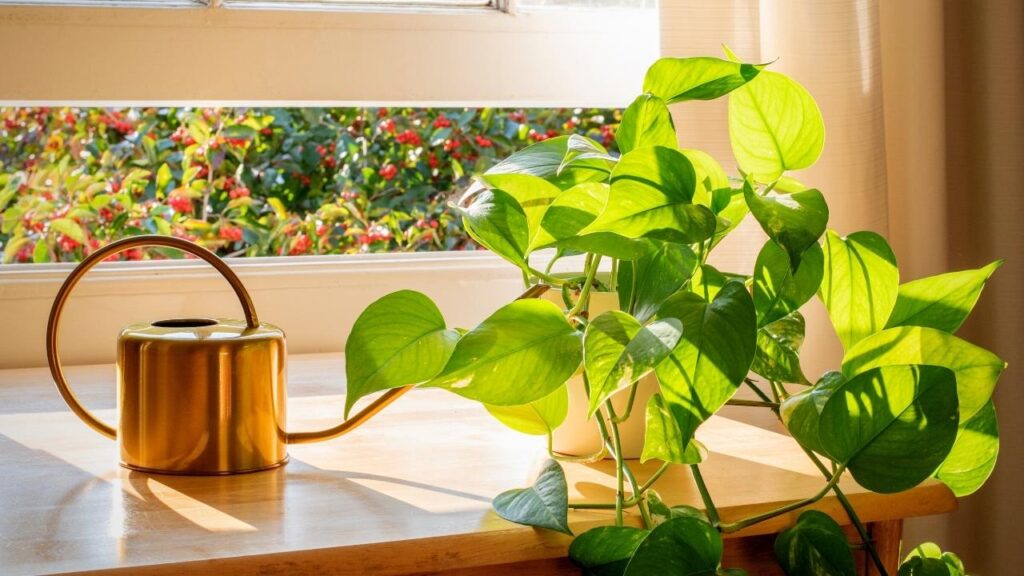 Quick care tips
Place in moderate light, not direct sunlight
Allow to dry out slightly between waterings
5) Red-edged dracaena
This pretty plant, also frequently called the Madagascar dragon tree, with its red-edged leaves, is another helpful plant that handles xylene, as well as trichloroethylene. It makes a great addition to the home or office and doesn't require too much care. Just be careful with those claims that it is slow-growing, as it can eventually reach 8ft tall.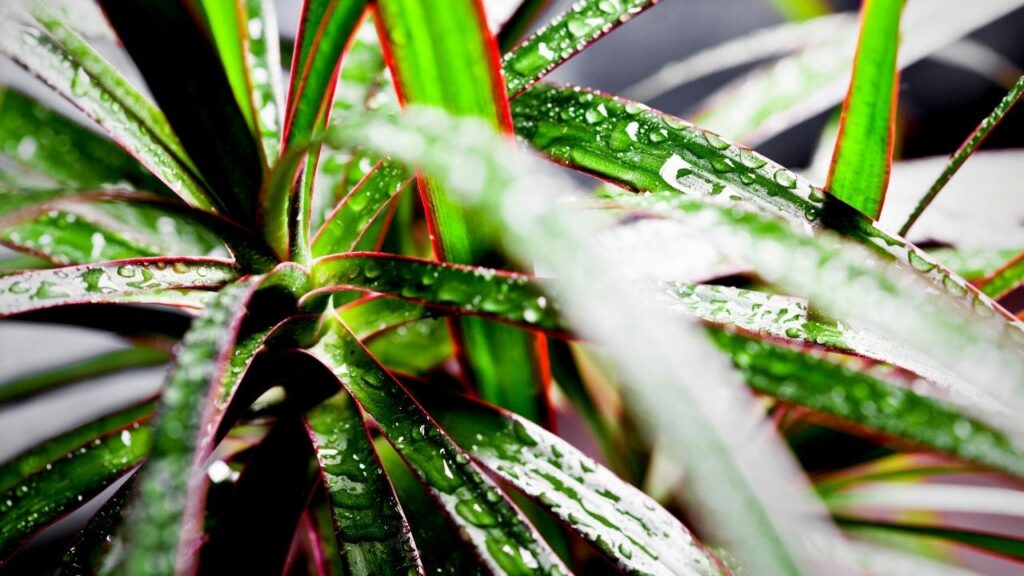 Quick care tips
Best placed in a bright spot but not in full sun
Water about once a week with non fluoridated water, but don't allow the soil to become too dry
A light misting several times a week can also benefit if the humidity level is low
6) Pineapple plant
If you want a houseplant that has a high visual impact as a conversation starter, you can't go too wrong with a Pineapple Plant. They look as the name suggests and bring more joy to a room. The impact on the reduction of toxins in the air is actually more of a secondary bonus here. Just be aware that that relaxing room does need plenty of light and warmth, ideally a conservatory.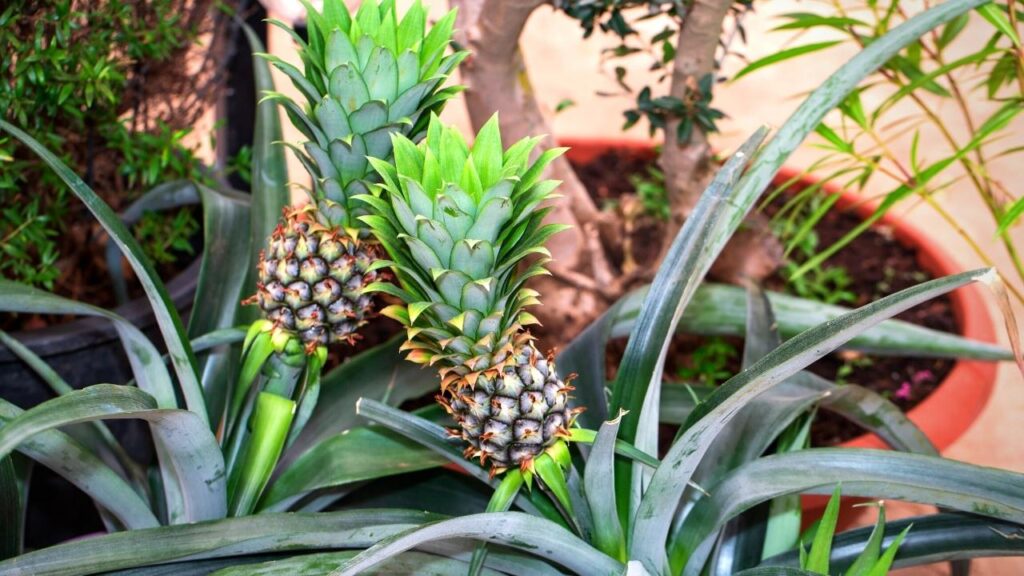 Quick care tips
Water when top compost feels dry
Keep barely moist in the winter
Place in a warm, bright spot
7) Chinese evergreen
There is nothing like an Oriental evergreen to add some constant green colour and tranquillity to a home. This pretty plant is a great choice for a little life and clean air in the bathroom. This is because it loves low light and can tackle the benzene and formaldehyde from bathroom and cosmetic products.
These are one of several plants recommended by Feng Shui practitioners as being a lucky plant bringing in positive chi energy as well as purifying the air.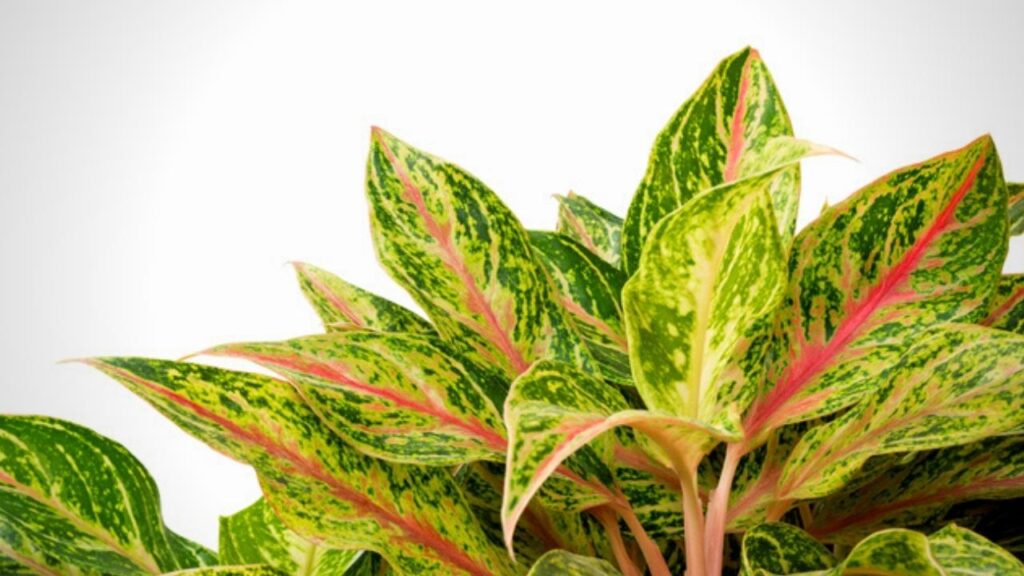 Quick care tips
Can tolerate low lighting conditions
Water moderately and allow to dry between watering to avoid stem or root rot
8) Boston fern
This is another good choice for the bathroom. It too likes high humidity and low light, while taking care of xylene and formaldehyde. The only downside with this option is that it needs regular watering. The Boston Fern looks great displayed in a hanging basket where the bright green fronds can cascade over the sides.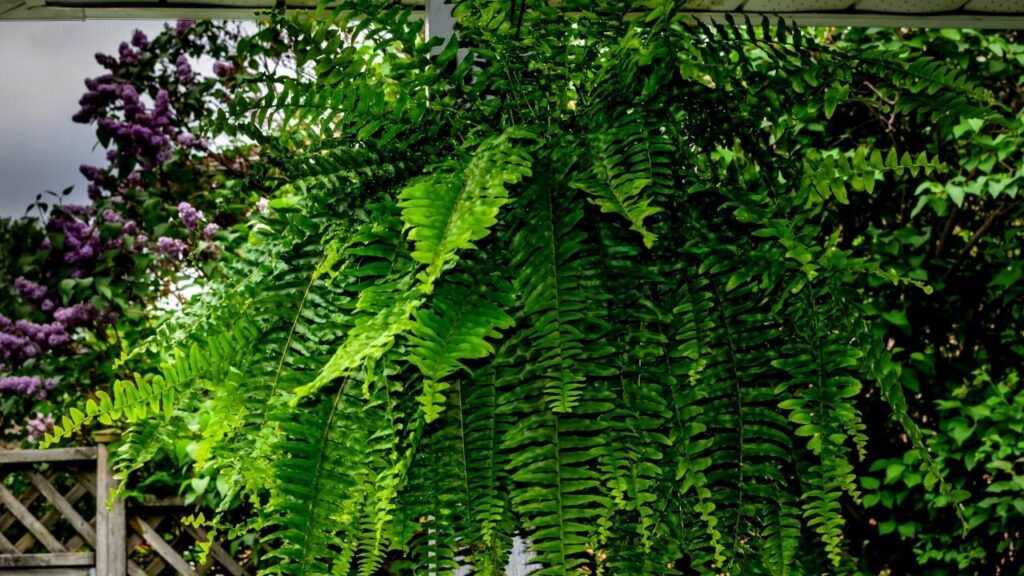 Quick care tips
Place in indirect, filtered sunlight
Keep the soil moist, water frequently during the warm, summer months
9) Snake plant
The name of this houseplant makes it sound like the sort of thing that we wouldn't want in our homes. However, these tough, sun-loving plants are incredibly effective at providing clean air. They can handle particles of benzene, formaldehyde, trichloroethylene and xylene. These plants are ideal for placing in the bedroom as they release oxygen at night allowing you to breathe easier and benefit from a better nights sleep.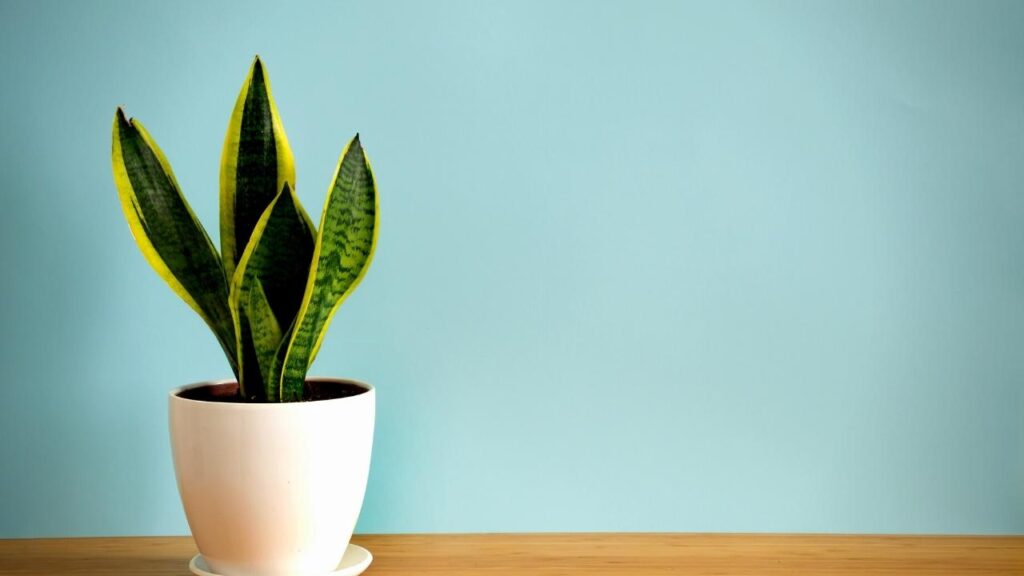 Quick care tips
Water the soil evenly when it feels dry but don't water the leaves
Allow the water to drain into the tray below and when its finished draining pour the excess water away and place the pot back in the tray
10) Bamboo palm
This is a beautiful plant that can make a big statement through foliage alone. With the right light and enough water, it will send out big leaves with the power to purify the air and make the living environment a lot more pleasant. It is best at getting rid of formaldehyde but should prove to be a great air freshener beyond that.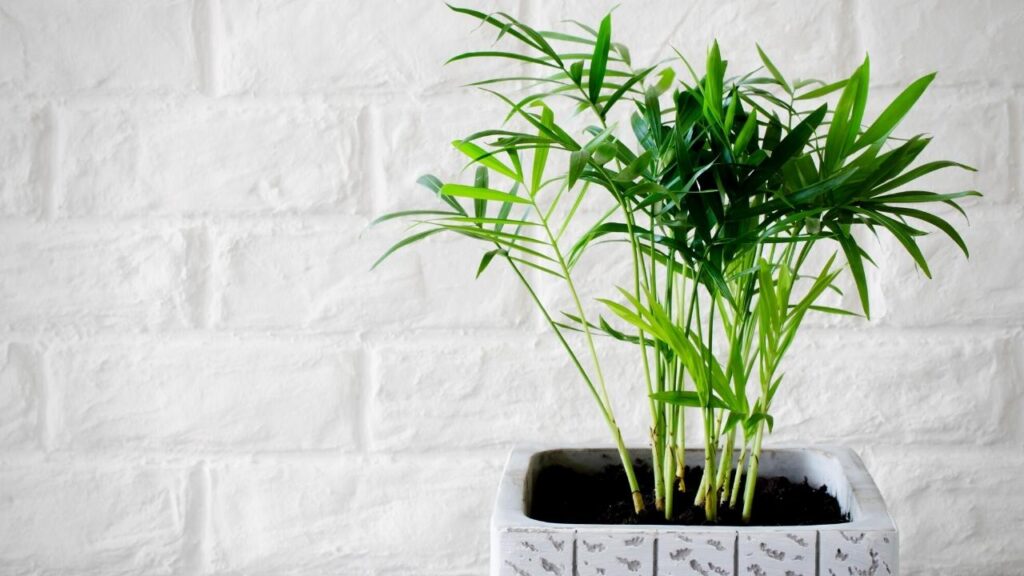 Quick care tips
Place in a bright spot, but not in direct sunlight
Water when the soil feels dry but don't overwater
11) English ivy
There are some fascinating studies on English Ivy that make it sound highly effective for purification. One found that mould and faecal matter particles in a controlled environment reduced by 78.5 and 94% respectively. This means that English Ivy could be a great choice for your bathroom. It also ranked highly in the NASA studies. With the right conditions, it shouldn't be hard to take care of.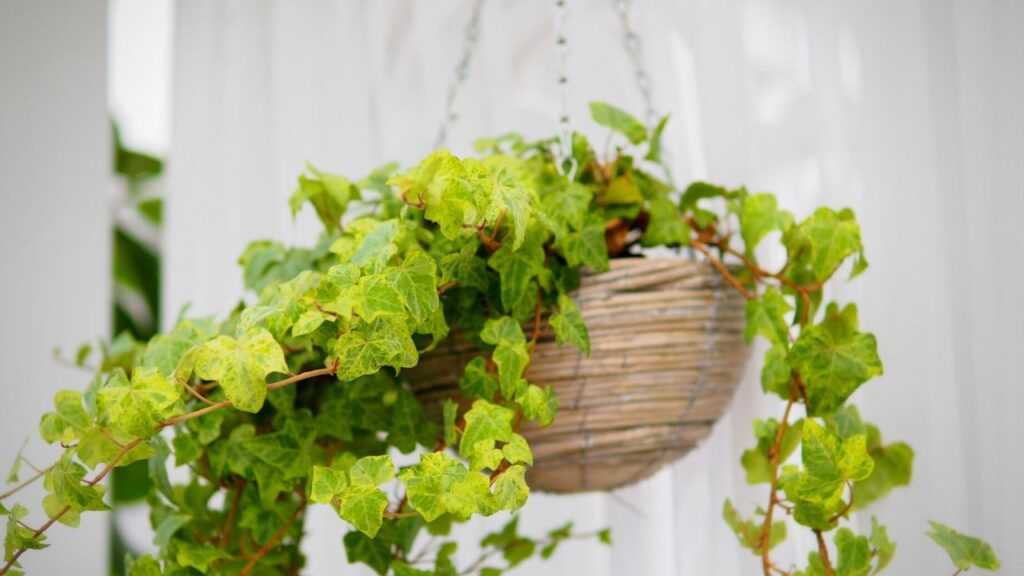 Quick care tips
Best placed in a bright spot
Allow soil to dry slightly before watering
Likes humidity, so could benefit from a daily mist
12) Weeping fig
The name Weeping Fig may not be that well-known if you are new to houseplants, but you may have heard of a ficus. This ficus is pretty low maintenance with the right amount of light and care. As well as adding simple greenery to the home, it is proven to remove traces of formaldehyde, xylene, and toluene from the air. It is an assuming but vigilant defender for a family home.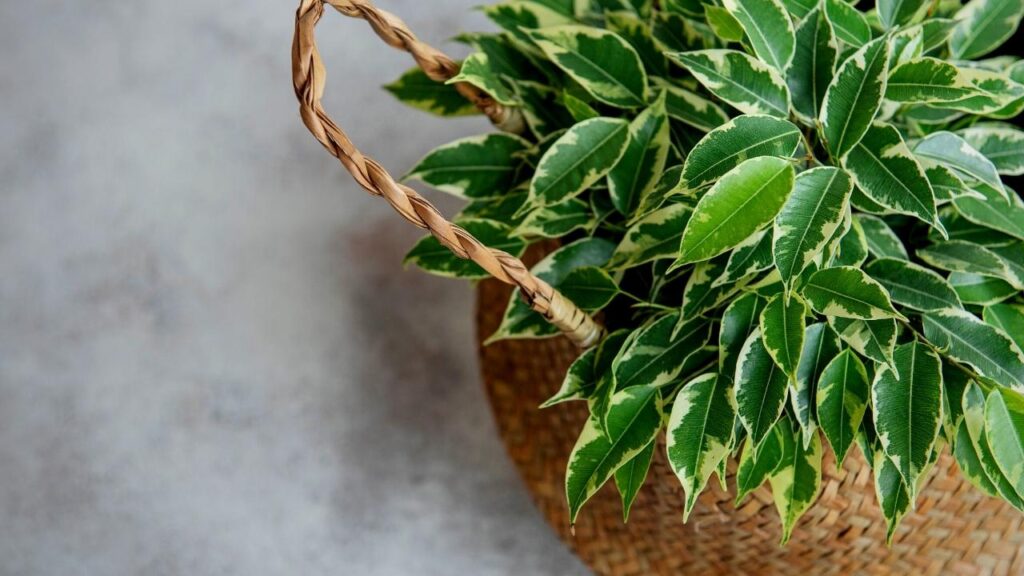 Quick care tips
Place in bright, indirect light and away from draughts
Keep steadily moist, don't allow to sit in water
So far, all of these plants are nice options with interesting foliage that will sit quietly on a desk, or in the corner of the room. Some homeowners will prefer a little more colour. So, here are some flowering houseplants for clean air:
13) Peace lily
This is pretty much the antithesis of the Snake Plant in regard to the name, but not when it comes to its properties. This summer flowering plant will help to remove traces of ammonia, benzene, formaldehyde, and trichloroethylene. The Peace Lily is a perennial plant with glossy green leaves and white flowers which bloom if given enough light. If the leaves start to droop this is an indication that the plant is needing to be watered. They like good humidity levels so the bathroom is an ideal spot.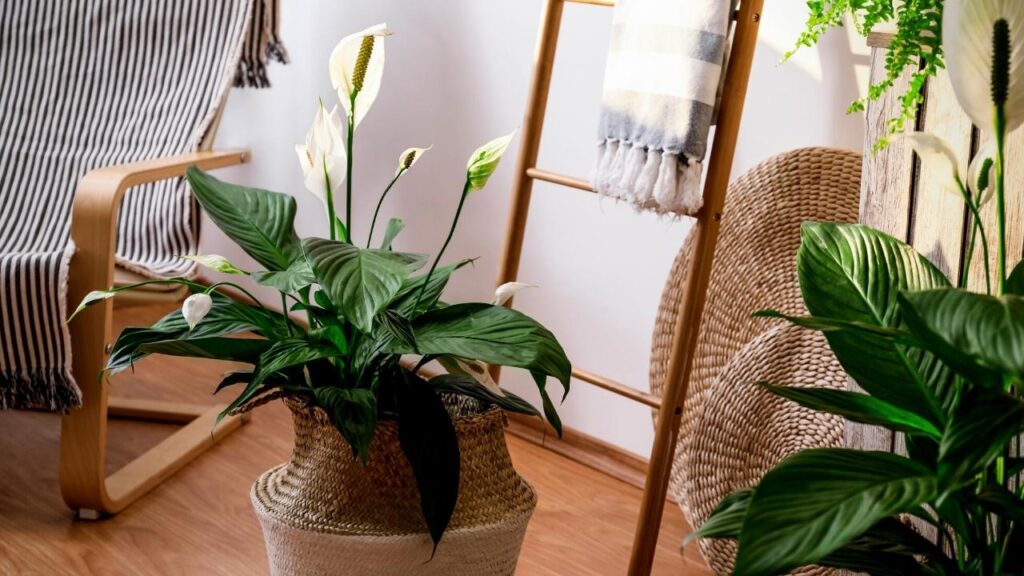 Quick care tips
If the soil is dry, water with distilled water but be careful not to give it too much
Place in good light for the flowers to bloom but not in direct sunlight
14) Chrysanthemum
Lots of us are familiar with this popular flower through our own gardens and bouquets of flowers. Yet, we don't always think about bringing them into the home. The bold variety of colours can brighten up the living room while removing traces of xylene, formaldehyde, trichloroethylene, toluene and benzene for cleaner air. Each of the colours has its own meaning which can vary between different cultures around the world.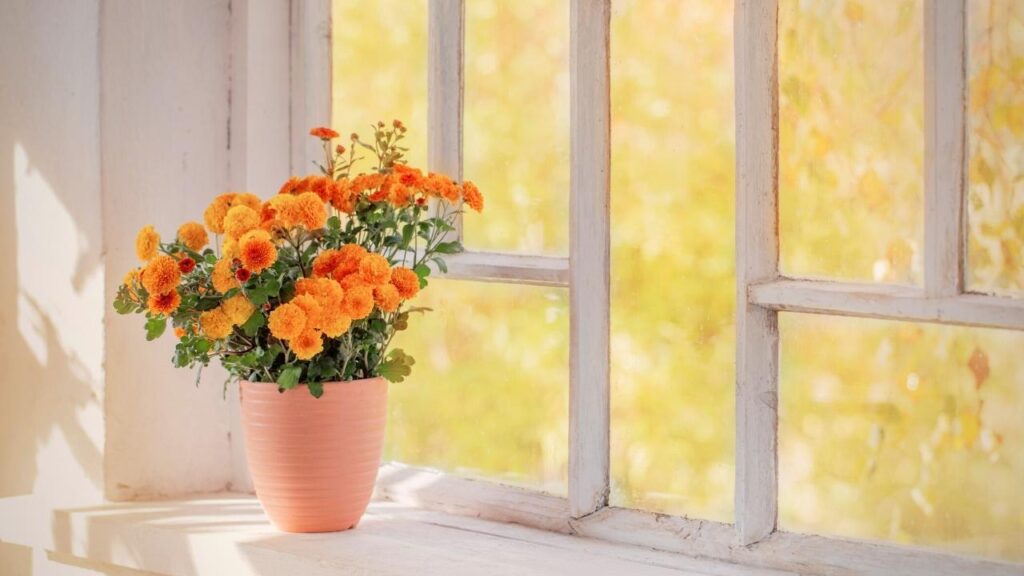 Quick care tips
Place in a South facing window as these like plenty sunlight
Water regularly and provide good drainage holes in the pot so that the plant does not sit in water
15) Orchids
Orchids are a love them or hate them flower. Some love the odd shapes and the time spent caring for them. Others find them too fussy. Either way, they provide a great exchange service, handling toluene in the day and producing oxygen day and night. The easiest Orchid to grow is the 'Moth Orchid' and they come in all sorts of striking colours and can bloom for several months if looked after well. The flower can become quite heavy so you should provide a stick for support when the stem grows to about 4-6 inches and carefully tie it on with plastic clips or twist ties to avoid damaging the stem.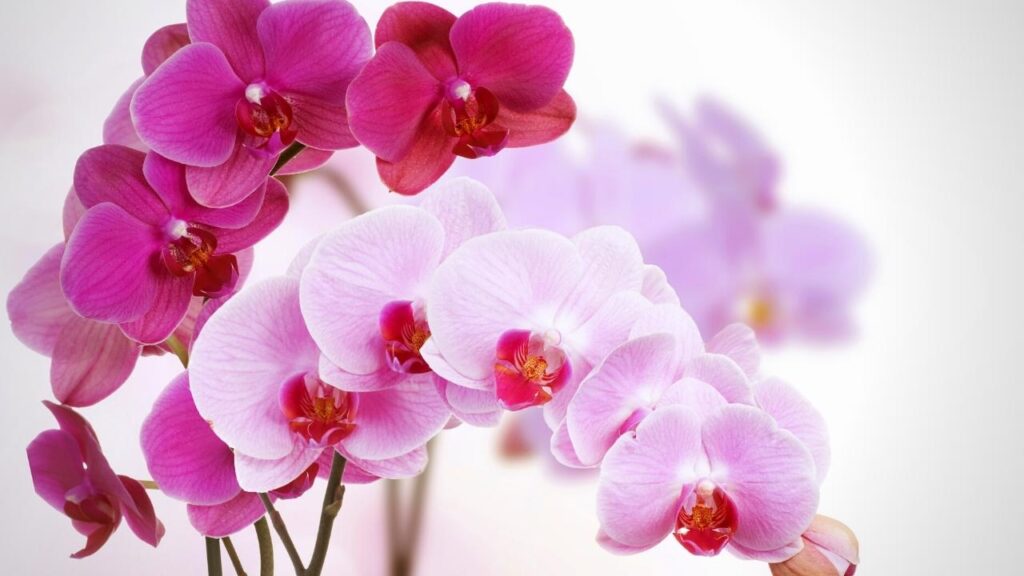 Quick care tips
The plants thrive in indirect sunlight
Grow in a pot with good drainage holes, water the soil well preferably in the morning, allow the plant to sit in the water for about 15 minutes and then remove the excess water from the pot holder
16) Flamingo lily
Finally, we have this vibrant plant that houseplant enthusiasts will love to grow. An immediate drawback is the toxicity risk around children and pets. But it will suit a lot of experienced couples. The NASA Clean Air Study showed that this plant was great at removing airborne formaldehyde, ammonia, toluene, and xylene for a much nicer atmosphere at home. It isn't easy to grow, but worth the effort.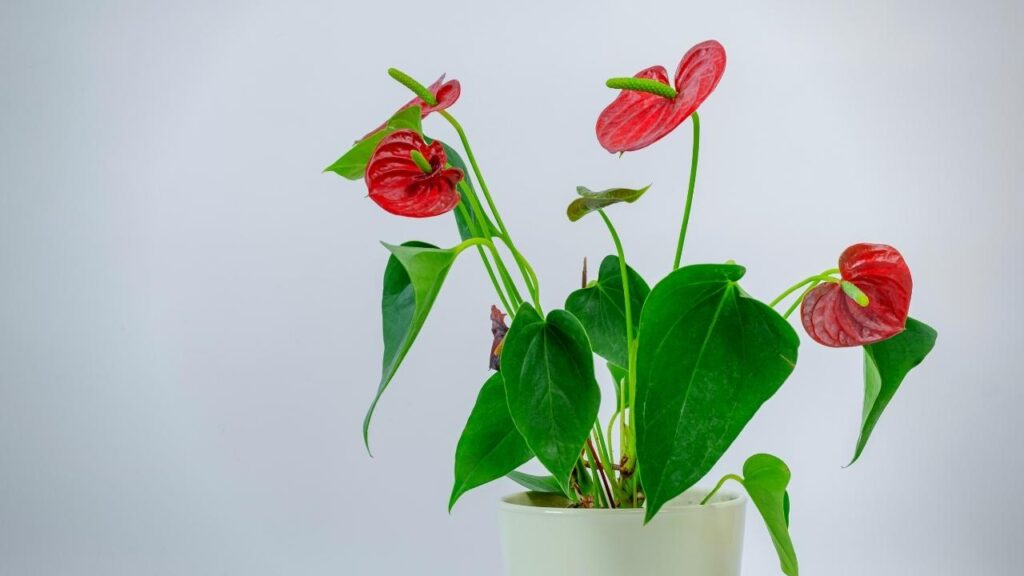 Quick care tips
Keep the soil moist, but not wet
Place out of direct sunlight
Likes humidity so give a daily spritz
17) Barberton daisy
The last of these colourful flowering houseplants is yet another option for dealing with trichloroethylene. This is a great choice for the kitchen. The bright red, orange and pink flowers provide a bold splash of colour while dealing with contaminants from the laundry. Also known as the Gerbera Daisy this popular plant can bloom indoors for several weeks.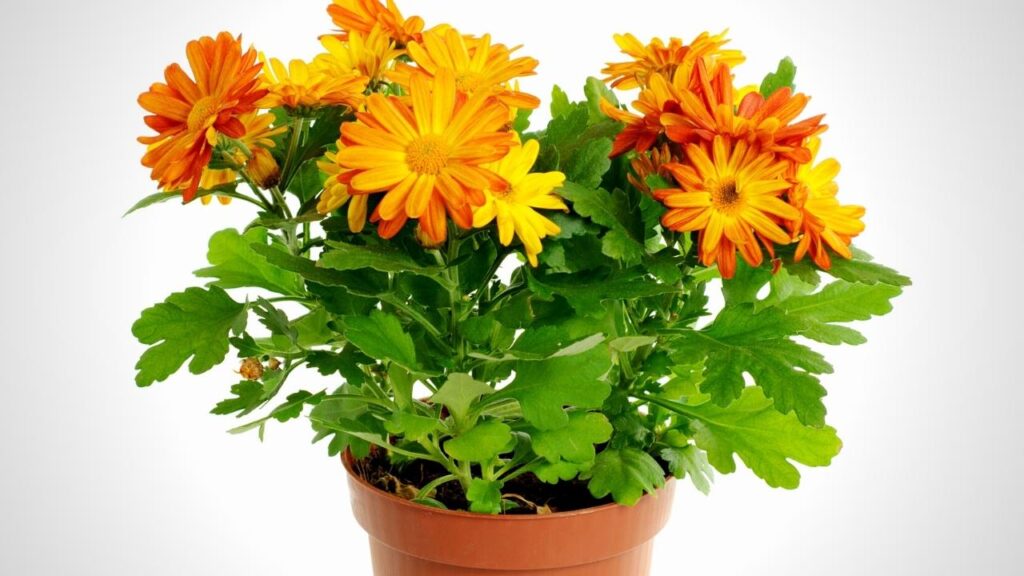 Quick care tips
Best grown in direct sunlight
Keep the soil moist, if in full sun water every day or two
The bottom line
Take your time to choose the best air purifying houseplant for your home.
All of these plants have great potential for removing dangerous chemicals, but they need to be a good fit. So, make sure to pick a plant that you can look after well that also brings joy. If you are new to gardening, you can check out my article on easy house plants to grow which includes a number of air-purifying plants. Find a helpful plant that you will love and you can benefit not just from the health benefits of cleaner air, but the mental health benefits of raising a beautiful plant. They are gifts that keep on giving.
If you have cats or dogs you may want to check to see the lists of pet-friendly plants before buying. These have been approved by the ASPCA as being safe for your furry friends.