Last Updated on 17 February 2022 by Alisea Mae
This post contains affiliate links meaning I may receive a commission if you decide to make a purchase through one of these links, at no extra cost to you. This helps me to maintain this website and generate a small income for myself.
Sometimes the smaller changes around the home can add up to big differences. Those of us that want to create a greener and more natural kitchen and cooking environment can make small substitutions and new habits for a better experience. One suggestion you may have heard is to swap your current cooking tools for safer bamboo cooking utensils.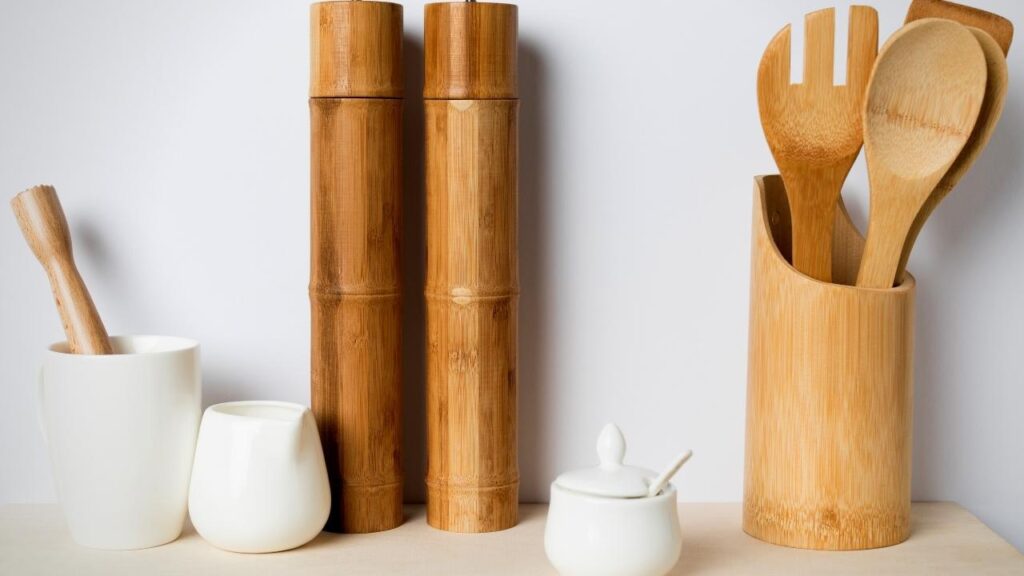 This is an interesting idea for anyone familiar with bamboo as a material. We know that there are environmental benefits to using bamboo. But, is this really a helpful, practical choice for our kitchens. Also, if this is the case, what can we use to make those changes?
Are bamboo cooking utensils the safer option?
If you are looking for a safer type of cooking utensil for your family, bamboo is a great choice. One of the biggest problems with choosing plastic utensils and cutlery is that they can leach nasty substances over time. This can end up in the food we serve to our family, even if we can't see it. This isn't the case with bamboo. Bamboo may look and feel like plastic sometimes, but you are assured of a quality item that is plant-based.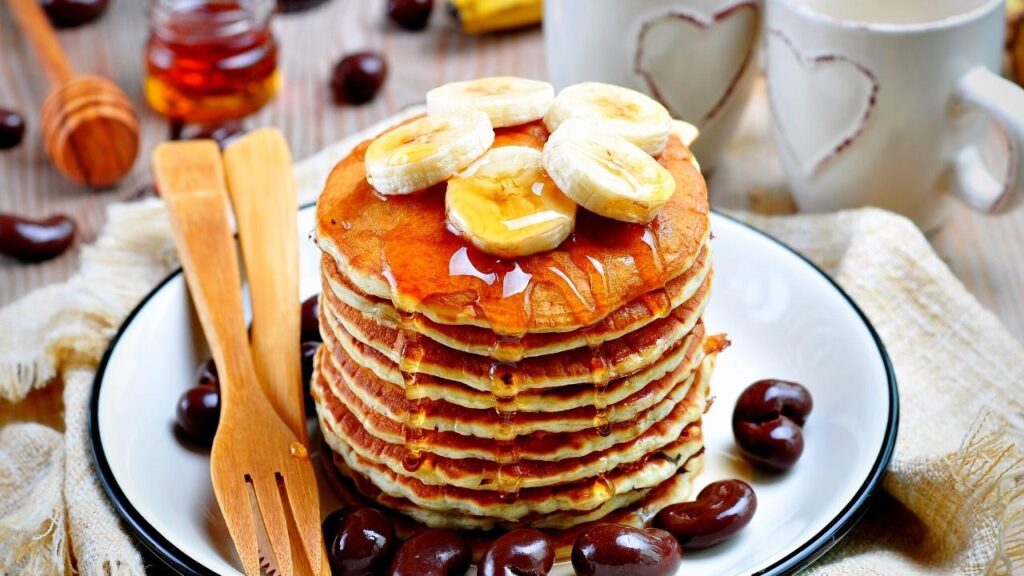 Of course, this plant-based origin also means that bamboo kitchen equipment and tools are much better for the environment too. Why get a mass-produced plastic spatula that you will throw out in a year or so after it gets stained and scratched up? It might not be a single-use plastic item, but it isn't a lot better. When you choose bamboo, you choose something that is biodegradable and sustainable. Bamboo is one of the fastest-growing plants in the world and the perfect material for all kinds of products.
There is also the fact that the best bamboo cooking utensils are also practical
You might worry that you are swapping a practical tool for something impractical. But, that isn't the case at all. Bamboo is very tough. If you have ever bought bamboo clothing then you will know how long those items can last. It is also possible to make scaffolding from bamboo. So, your new tools should be durable.
This is also good news for anyone that wants to make a switch from plastic cooking tools but is scared to use metal on their pans. These bamboo products shouldn't do any harm to the coating on your cookware. At the same time, the heat resistance of bamboo adds to the safety while cooking on high heat.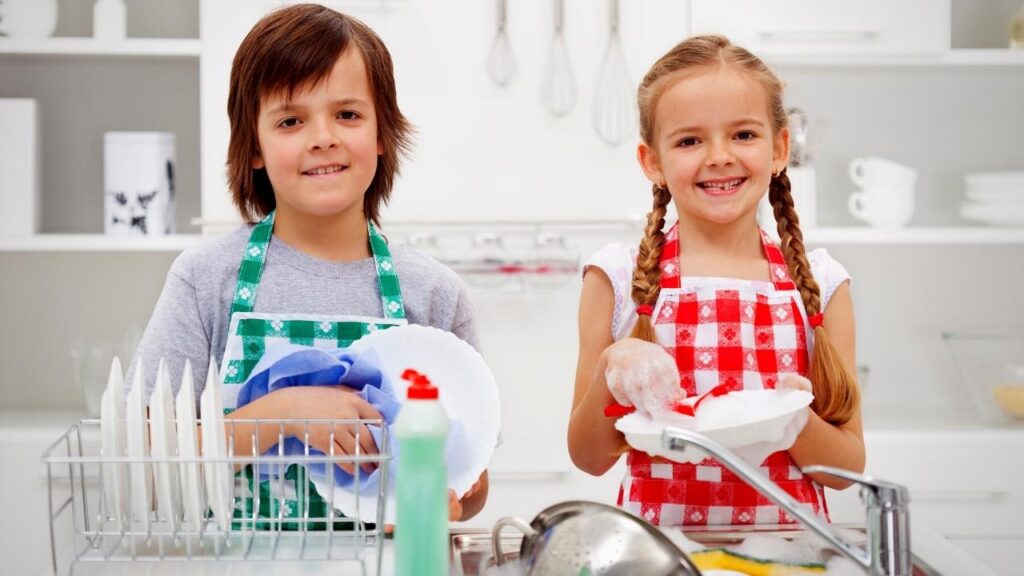 However, there are some that dislike the idea of bamboo kitchenware and utensils because it isn't dishwasher safe. Many companies advise against this sort of harsh cleaning method as it could damage the material. With that said, you might want to stop using chemical dishwashing agents and long dishwasher cycles if you are looking for a more eco-friendly approach in your kitchen. If that is the case, mild soapy water will clean these antimicrobial bamboo items with ease.
The links below are my affiliate links and will take you directly to the products on the Amazon website:
Some of the best bamboo kitchen utensils to help you make that switch:
Bamboo utensil sets
This is one of the best ways to make the switch to bamboo. Many major stores will offer sets of utensils for basic cooking needs. Typically, you get the following: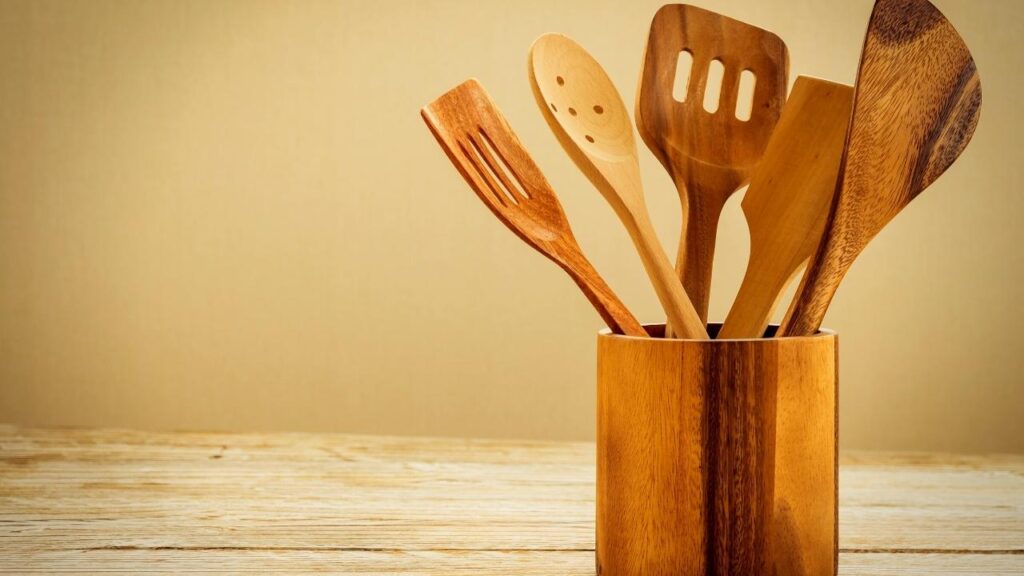 1) spatula
2) spoon
3) slotted spoon
They are just like wooden sets in appearance, but are tougher and have those antimicrobial properties. This is a great way to replace items in one go. Or, you could use this as a gift for someone's new home and help them start on the right foot. Amazon has a handy 6 piece bamboo utensil set that includes a holder so you can keep your cooking tools all in one place.
Other bamboo kitchen utensils
When you turn to companies that specialise in bamboo products, you will start to see a wider range of items on offer. Some of these could be very useful when cooking in the kitchen. Others may be practical items you had never considered before. You don't have to stop with the items you use to cook and prepare food with either. You can also think about other accessories and tools in use in the kitchen. Examples include:
1) The bamboo honey dipper. If you are a big fan of honey – such as the fantastic natural Manuka honey products we've highlighted on this site – you might benefit from a honey dipper. This lets you drizzle honey without contaminating the jar with a plastic spoon.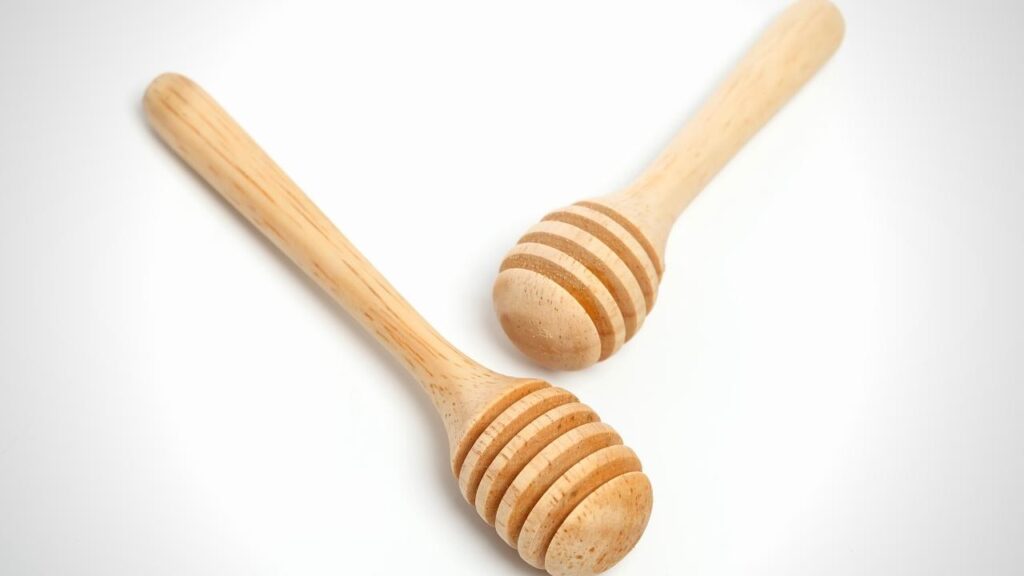 2) The bamboo pot scraper. If you have never used a pot scraper before, a bamboo one is a great starting point. You will discover that you can lift up food and mixtures from pots and pans with ease. But, the bamboo material also means they won't do any damage, are completely safe, and are easy to clean.
3) The bamboo cutting board. Plastic ones are a magnet for bacteria when they get scratches in them. Wooden ones can splinter. Bamboo is strong and the antimicrobial properties make them more hygienic. You can buy a 3 piece set of chopping boards
in various sizes from the 'Oliver's kitchen' range which are made from 100% natural bamboo.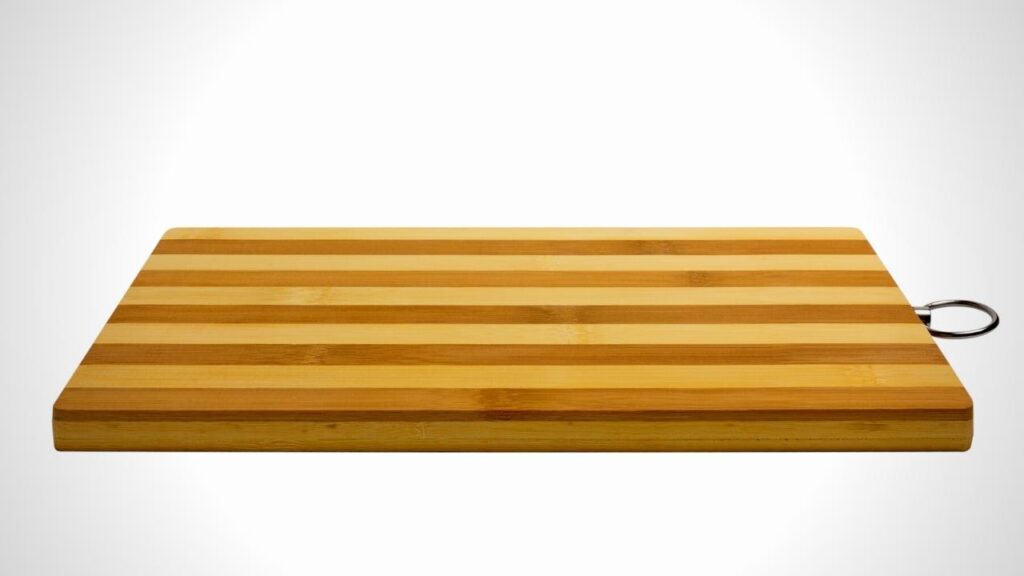 4) The bamboo knife rack. These racks are also popular for their hygienic properties and aesthetics. This isn't going to be high on all priority lists. But, if you prepare a lot of meat or stir-fries, it helps to have your knives clean and ready for use. The Navaris bamboo magnetic knife holder is proving quite popular with customers as most are giving it a five-star rating.
5) Bamboo cutlery. You may have some great stainless steel cutlery that you are used to – or that has been in the family since your wedding. But, what about the cutlery your kids use? A bamboo set is light, strong and much healthier than plastic. You can also get sporks and other fun items. You may even decide you want to make the switch to using bamboo yourself too, in which case this 18 piece flatware set
may be just what you are looking for. The family-owned 'Quay Lifestyles' brings you this eco-friendly option.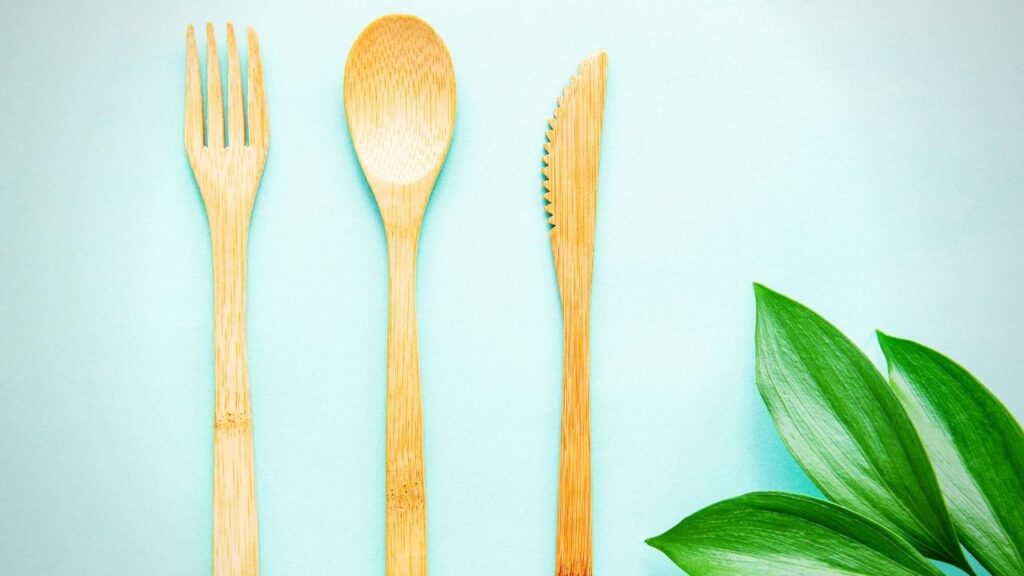 6) Bamboo dinnerware. The same is true for your kids' plates and bowls. Bamboo is a great option for shatterproof dinnerware. Then you can wash them with ease ready for the next meal. The bright colours available in dinner plates, cups, bowls and spoons are great fun for children to use at the table. 'Get Fresh' make these bamboo products with the 4 piece kids bowls
in particular proving to be very popular with users.
Switching to bamboo is a simple, green, and healthy choice for your family
Take a look around for some bamboo tools, utensils, cutlery and more. You might be surprised at what you can find from brands and stores you like. Try something out, see how it feels and how practical it is. If you like it, you can slowly replace other items as needed. Before long, you'll have bamboo kitchen tools you didn't realise you needed.