Last Updated on 15 November 2023 by Alisea Mae
This post contains affiliate links and I may earn a small commission if you buy something after clicking on one.
Healthy eating is about far more than watching our calories and getting our 5 a day. There is growing concern among consumers over the chemicals within our food. We all want real, organic produce free from preservatives, additives and other chemicals. We think we are savvy, considerate parents when we create home-cooked meals with these great ingredients. However, we sometimes overlook an important element of this healthy eating chain. Many of us could do with investing in some safe non-toxic cookware. Why is some cookware so dangerous, and what can we use to avoid the problem?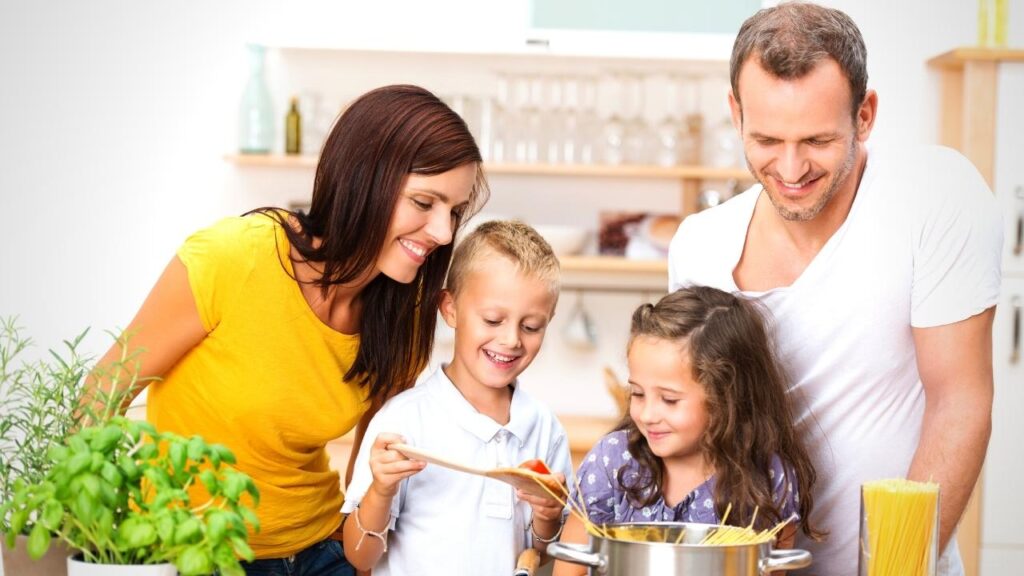 One of the biggest problems comes from chemicals emitted from artificial sources.
Many of us are becoming increasingly aware of the dangers of chemicals leaching out of plastic bottles and containers. However, there are also high risks from artificial materials and coatings on cookware, especially nonstick pans. These pans – such as those old favourites from Teflon – are a convenience for many users, but they can let off chemicals and fumes when overheated. These include PFAS such as perfluorooctanoic acid (PFOA), a carcinogenic chemical. Then there are those lightweight, modern aluminium models, that can lead to dangerous aluminium levels with users.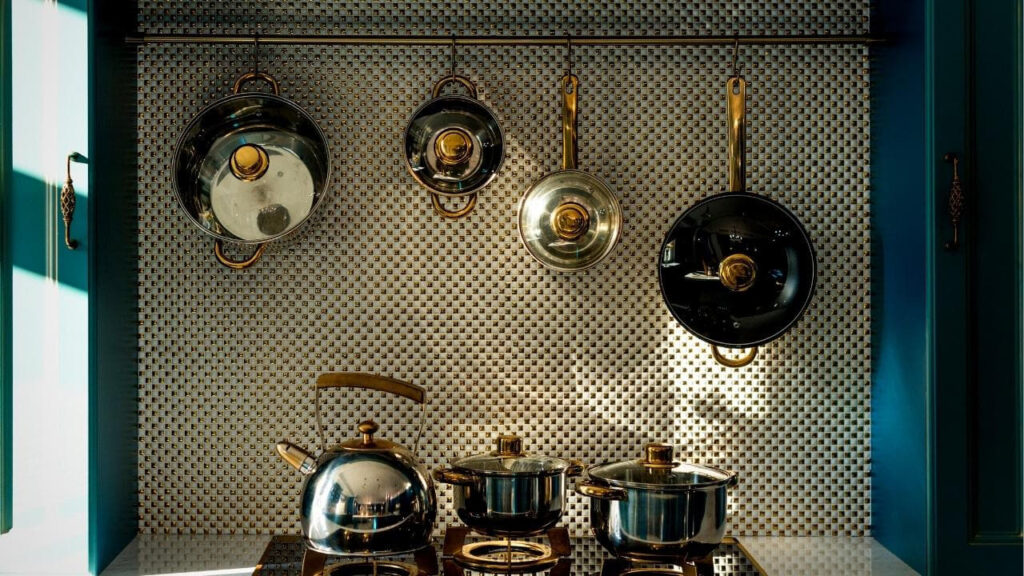 Ideally, we want to turn away from these chemically treated options and return to some tried and tested means of cooking. There are forms of safe cookware out there that are worth the investment.
Safest Cooking Pans
1) Glass dishes
Glass is as natural and safe to cook with as they come. Clearly, this won't work all that well on the hob, but there are some great heat resistant oven dishes that should bring peace of mind to the family kitchen. Glass is a natural material that shouldn't have a chemical make-up or any dangerous elements involved. Even if there were trace elements to be found, glass is non-reactive so wouldn't have the same risk of leaching as you find with metal pans.
Glass cookware is something that you don't see mentioned that often in guides on the best non-toxic cookware materials. However, many home cooks use Pyrex. The term Pyrex has become synonymous with glass cookware to the point where we refer to it as a material rather than a brand, it is a versatile choice for baking and cooking in an oven and is very user friendly. The only risk is in reducing the temperature too quickly, this is when it can shatter.
You can purchase a set of round Pyrex casserole dishes
with lids in 3 different sizes from Amazon.  This very durable glass cookware comes with a 10-year guarantee from the manufacturer.
2) Cast iron pans
There is some debate over the use of cast iron. Some see these old fashioned pans as a great alternative to modern, treated options. These pans can be surprisingly affordable and multi-functional because you can use them in the oven just as safely as on the stove.  The best way to make Scottish pancakes is to cook them on a cast iron griddle.   If you take good care of the pans you will also find that there is no need for a nonstick coating.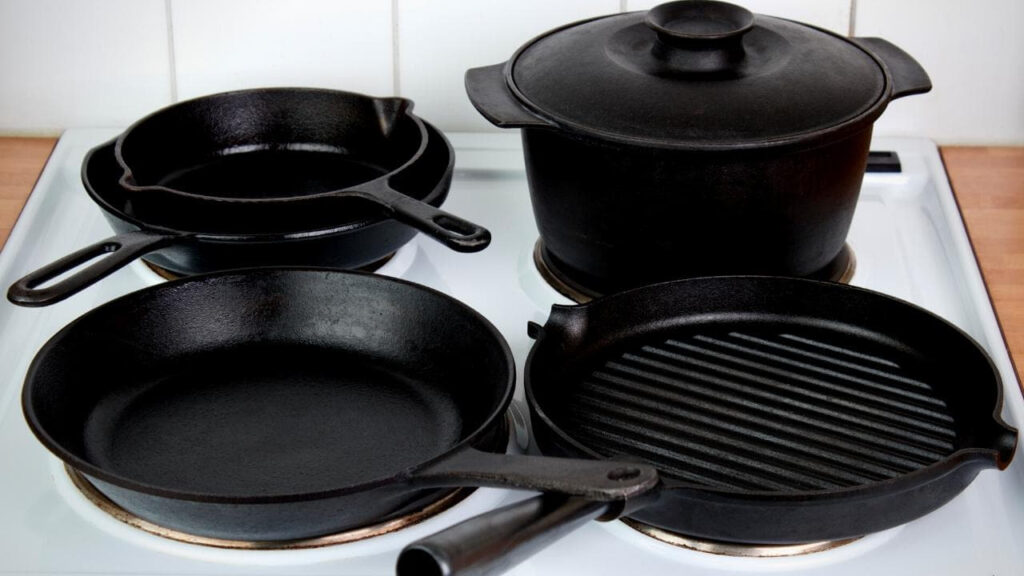 Others have concerns about the risk of heavy materials leaching out. The presence of iron does mean a risk of some iron entering food, especially with acidic ingredients. Another concern is that there will be lead in the pan and that this will end up in our food. However, it is actually very unlikely that any cast iron pan will contain lead at all – partly because lead and iron have very different melting points. Instead, what you will find is a tough pan that won't lose its form and will be effective for family cooking without the need for nonstick chemical coatings. If you do still worry about leaching, you could try the coating below.
The Kichly cast iron pan is suitable for use on the stove or the oven at all temperatures. This sturdy cooking pan won't add any chemicals to your food and is a healthy alternative to aluminium.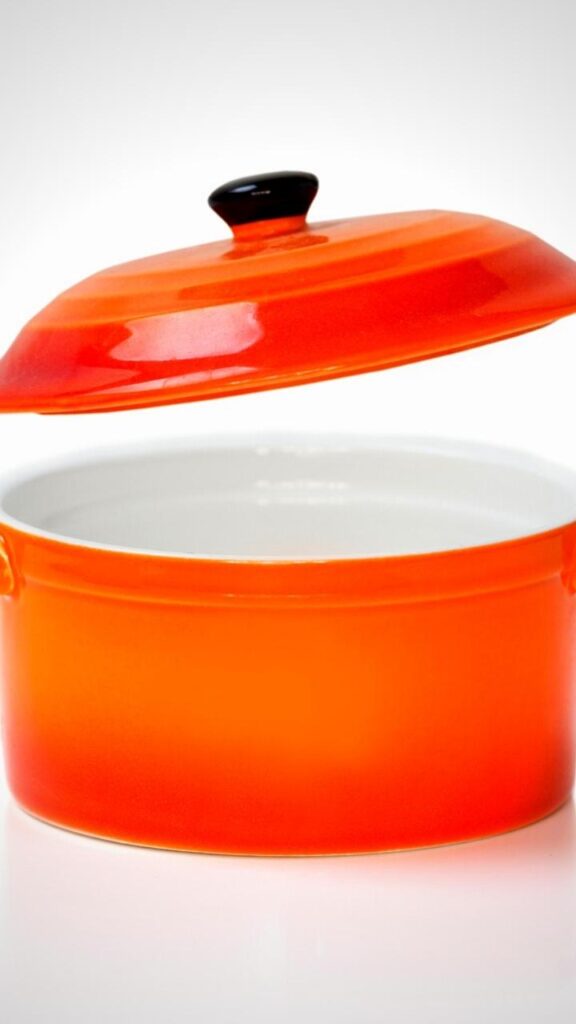 Le Creuset cast iron cookware
If you are in the market for a new set of pans in cast iron, Le Creuset is one of the best places to look. For a start, you can find an impressive range from pans that are more multi-functional in their uses to specialised items such as paella pans and balti dishes. The designs are strong and simple to look great in any kitchen and many will have other colour choices available than just the trademark burnt orange. One example of a popular piece is their Signature Cast Iron Frying Pan. This brightly coloured pan has a black enamel finish to prevent damage, sticking or the need for seasoning. It is tough enough for use on the hob or even the high heat of the grill. There is no risk here of metals leaching out and you can cook an array of safe family dishes.
The Le Creuset signature cast iron frying pan
comes in 3 sizes and a choice of 8 colours.  You can buy a glass lid separately if required.
The best selling enamelled casserole dish
comes in a huge range of colours and sizes to suit all tastes.
3) Ceramic cookware
Ceramic pots are a great way to make use of a natural material in safe cookware for the kitchen. Ceramics, clay and sand pose few risks and have been part of the kitchen for centuries. If they were safe for us back before we had modern kitchens then we can make use of these tough pans now. They are strong, offer efficient heating and are also nicer to look at. Many of the best ceramic pans are bakeware that you can put in the oven and subject to high heat.
While many of the other materials and metal options come with a small risk of leaching on contamination, this isn't the case here. That is because ceramic cookware is 100% natural with no additional chemicals or metals to worry about.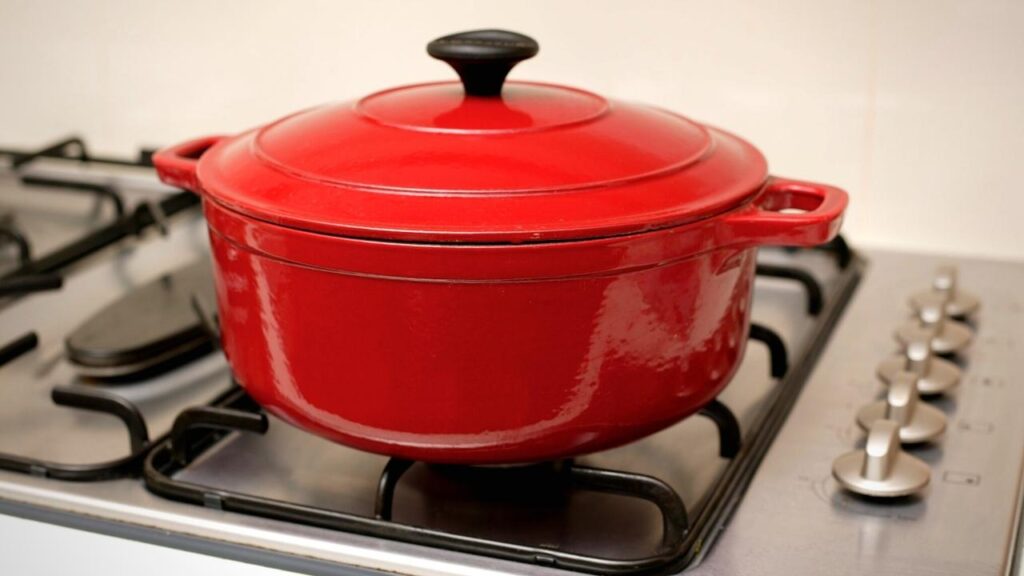 The set of 4 rectangular mini stoneware dishes
by Invero is proving to be quite popular and are also microwave and dishwasher safe.
Also available are a set of 4 oval mini stoneware baking dishes
by the same brand.
4) Enamel coatings
There is an alternative here to a whole pan or cooking dish made from ceramic or related materials. This could make the dish a little fragile. Instead, you might prefer a pan with a ceramic or enamel coating. This offers the same level of protection on the surface and acts as a barrier between any heavy metals and the food in the pan.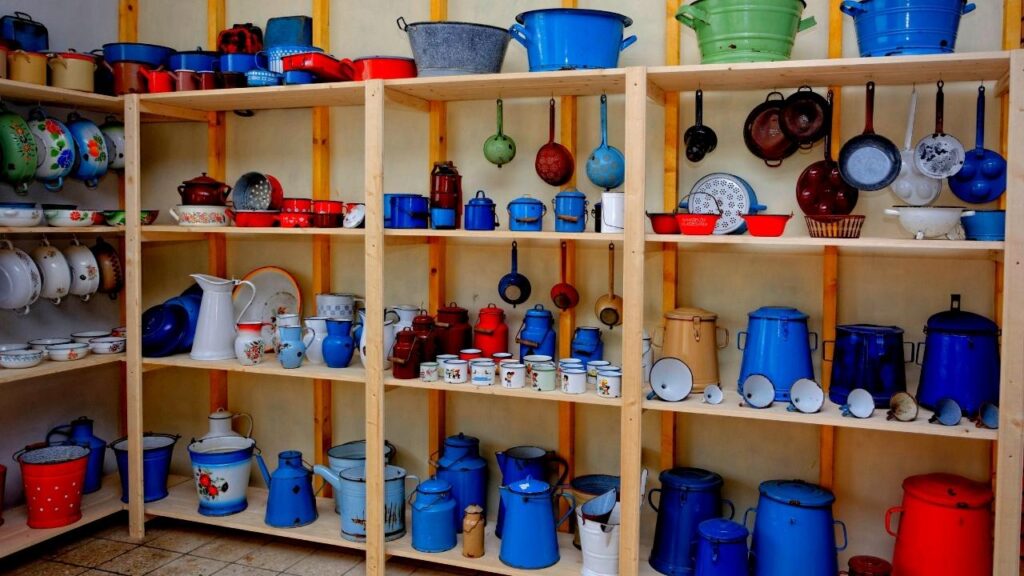 There are some great heat resistant enamel coatings that won't put your family at risk and still offer the strength needed for a more durable solution. This can be the perfect way to add a nonstick coating to a pan that you can rely upon. Just be careful to read the labels and disclaimers for any brand to make sure there aren't additional coatings on top of this extra feature.
ProCook offers several sizes of enamel baking dishes
in the traditional white colour.
You can also purchase a 3 piece roasting tin set
in black.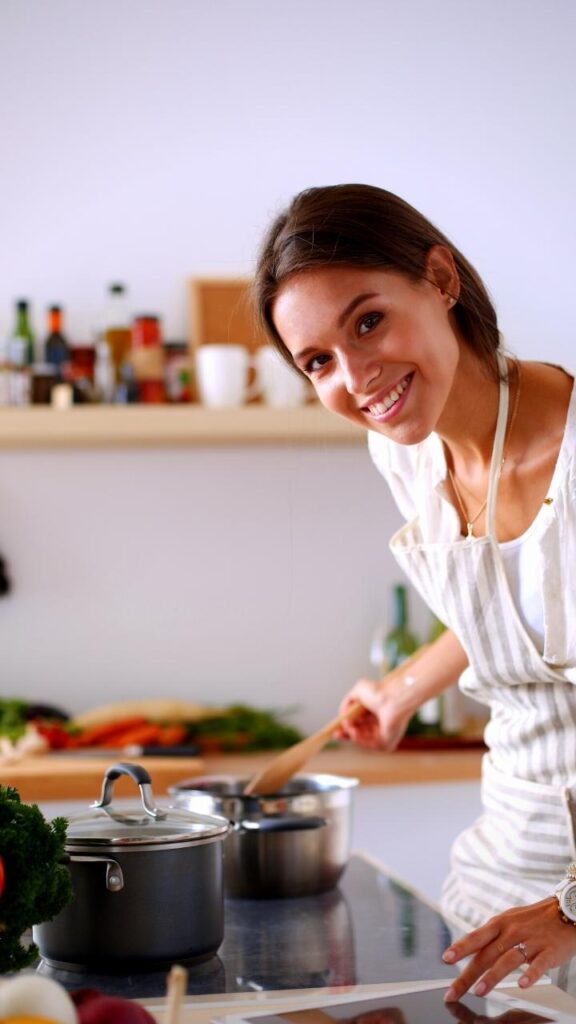 GreenPan ceramic coated pans
GreenPan is a popular choice for families looking for a new approach to safe cookware. This company uses an alternative coating that is completely natural and made from sand. There is no lead, cadmium or PFPA or PFAS. This is true across the entire GreenPan range. They have ditched traditional coatings to use this Thermolon coating on all their ceramic pans. They started 10 years ago and have grown ever since. Now, you can find a wide range of pans that are completely safe and offer different functions. One of their more interesting items is the "Make The Switch" frying pan. This affordable option has a simple, familiar shape and is designed as an introduction to the world of nonstick Thermolon. It doesn't require much oil, has an induction base and is even safer with the stay-cool bakelite handle. Converts can start here and add to their cupboards with time.
The 3 piece set of saucepans
from Greenpan come in a handy 16cm, 18cm and 20cm size.
There is also an 11 piece ceramic pots and pans set which includes a saute pan and a casserole.
5) Stainless steel
Stainless steel is one of the best options in safe cookware because it is so user friendly and diverse. You are sure to find lots of different products from various brands that use a safe form of this non-toxic metal. The strength of stainless steel means that you get a tough metal that will handle high heat and rough treatments. At the same time, this non-toxic metal can distribute that heat pretty easily for even cooking. Stainless steel frying pans and saucepans are a great addition to a home and you can also get bakeware. Another benefit to this safer form of metal pan is that it is easy to clean.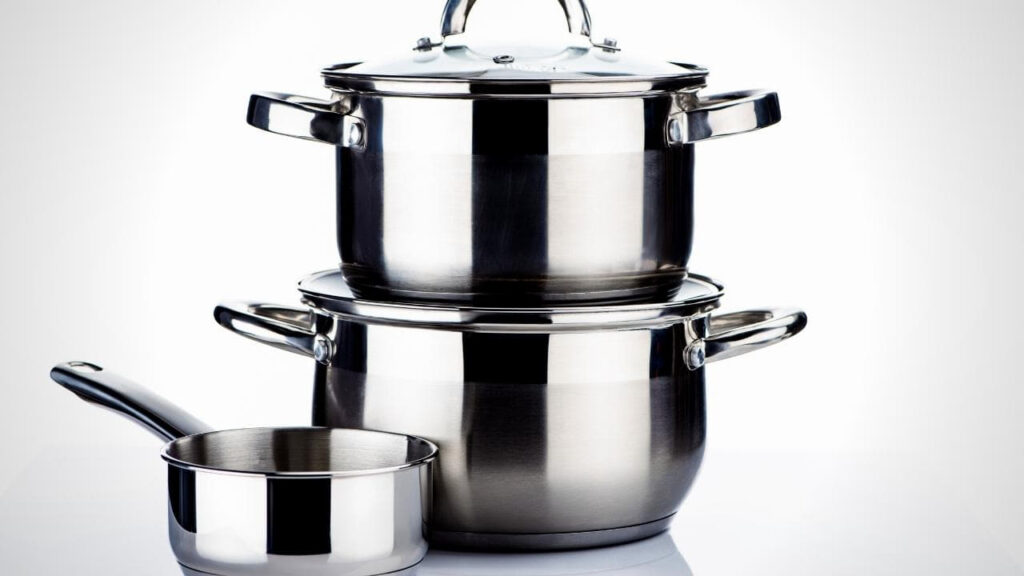 Just be aware that the more you pay for your non-toxic stainless steel pans, the better the quality and safety rating. Budget options might not be the best investment in the long run. Some consumers may have concerns about the risks of nickel and chromium leaching from the metal. This is a possibility because of the composition of stainless steel, but there shouldn't be any dangerous levels. There is also the fact that this metal means you don't have to worry about those chemical treatments either.
ProCook stainless steel cookware
If you think that stainless steel non-toxic cookware is the best approach for you, ProCook is one of the best options. One of the benefits here is that you can choose between different sets and ranges, with a gourmet 8 piece set for those that want to overhaul their cookware at home. If we look at their ProCook Gourmet Frying Pan, you will see that there is a higher price tag (although you can get some great sale prices online). It is made from a high-end 18/10 stainless steel with an induction base and a silicone handle. There is also a non-toxic coating free from PFOA that should make this safe cookware easier to use. You can get peace of mind here with a simple design and quality materials.
The 4 piece set of healthy pots and pans
from ProCook come in sizes 14cm, 16cm, 18cm and 20cm.  They have glass lids and stay-cool handles.
With the 8 piece set
, we have 3 saucepans, a stockpot, steamer insert, 2 frying pans and a casserole dish.
When you choose a safe cookware brand, look at their bakeware too
The majority of products highlighted here are pots and pans. This is the area we think about most when searching for non-toxic cookware. We want that perfect frying pan with a nonstick surface and pans that won't leach metals and chemicals into our home-cooked meals. However, we can expand this further by looking at other forms of bakeware that use the same types of materials. You can get a roasting tin made from stainless steel or ceramic which means that you aren't exposing oven-cooked food to any nasty chemicals. The safe brands above have some interesting options for baking and creating all kinds of dishes. Over time, you can replace any item you are unsure about to get the best possible range in your kitchen.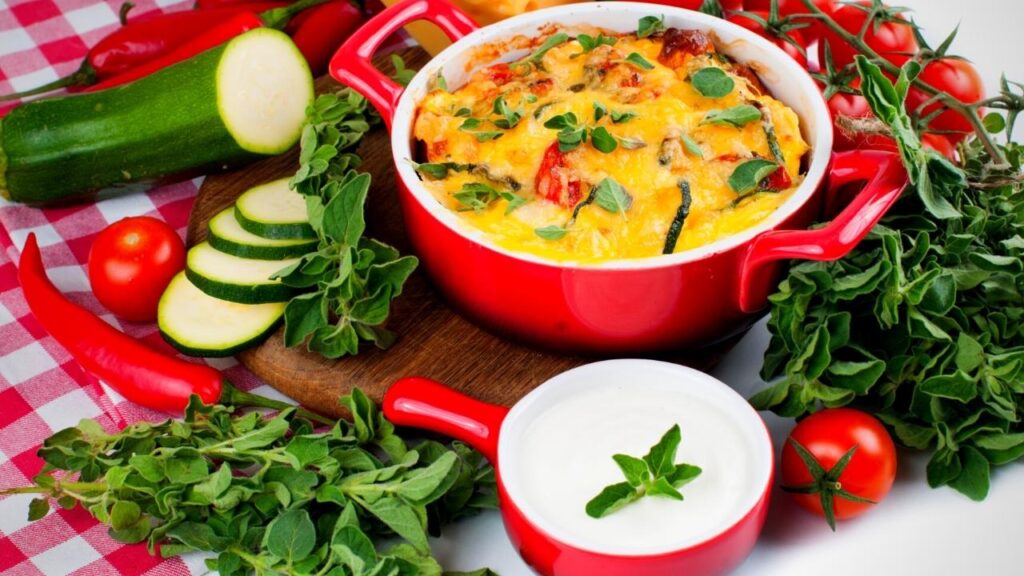 The excellent quality Le Creuset safe cookware range includes rectangular roasting dishes which come in a range of colours so you can mix and match with the casserole dishes featured above and you can even buy traditional stove top kettles, mugs, teapots, garlic keepers and more to match your kitchen colour scheme.
Whichever type of safe cookware you choose, make sure to take care of it
Many of us are guilty of not treating our pots and pans with the best care. We will use metal tools in haste and risk scratching surfaces. Or will cook acidic ingredients in cast iron and risk the coating. Or, we might simply be lazy in our cleaning and fail to deal with built-up oil on stainless steel. If you do buy a new set of pans, take care of them from the start by using softer utensils such as bamboo spoons, cleaning them properly and storing them well. Use wood or silicone tools to protect the coating or else you could expose the metal beneath. Scrub the surfaces with diligence but with a gentle hand to avoid damage. Make sure that materials like cast iron are completely dry so they don't rust in storage. Hang them up or store them away separately so you don't scratch them by stacking them.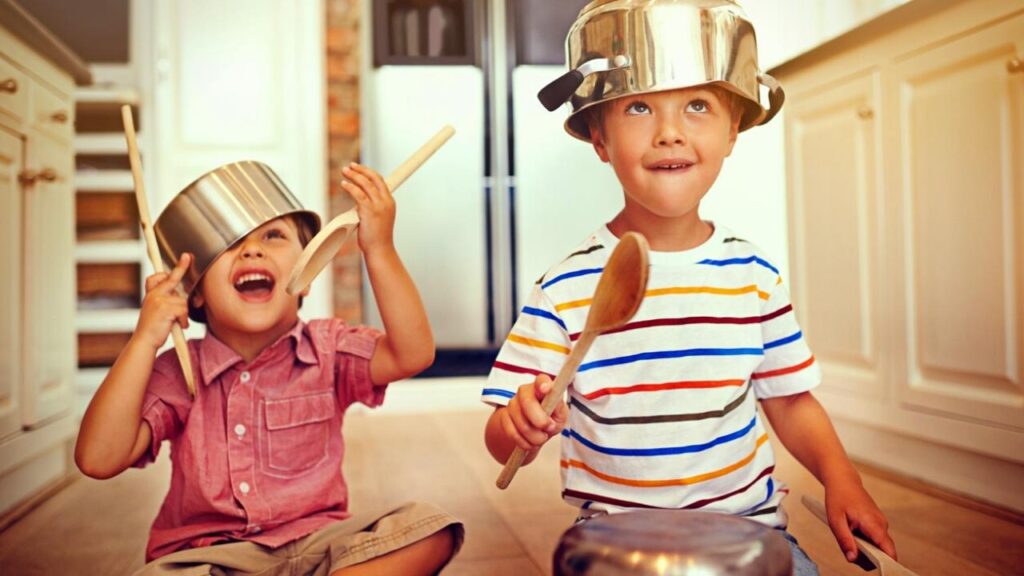 Whichever option you choose for updating your safe cookware, make sure it suits your needs. Don't splash out for a super safe pan that you are scared to use, or that breaks the budget. Find something that you are confident to use day after day and is safer than your current option. The choice will pay off in the long run.