Last Updated on 27 January 2022 by Alisea Mae
This post contains affiliate links meaning I may receive a commission if you decide to make a purchase through one of these links, at no extra cost to you. This helps me to maintain this website and generate a small income for myself.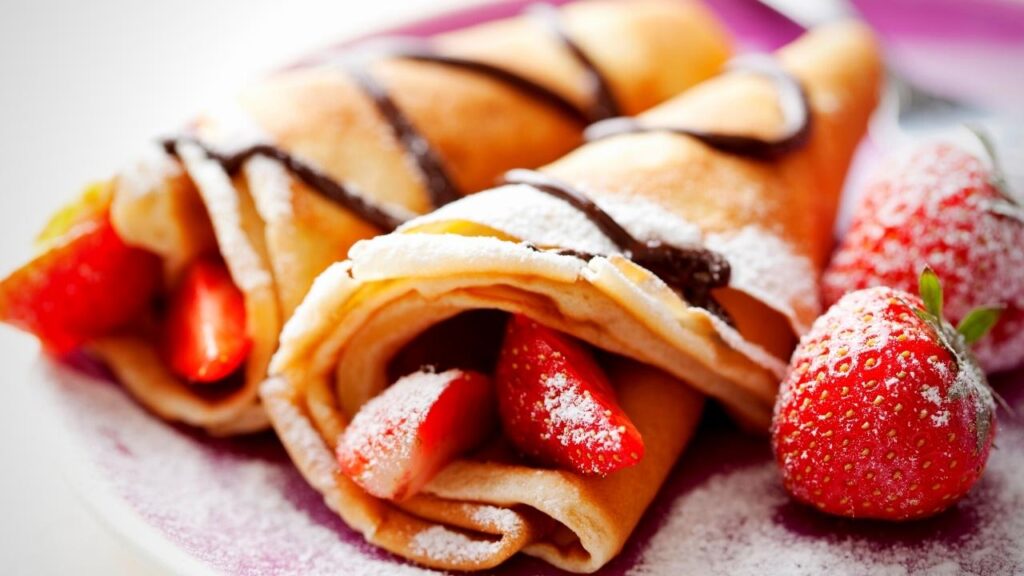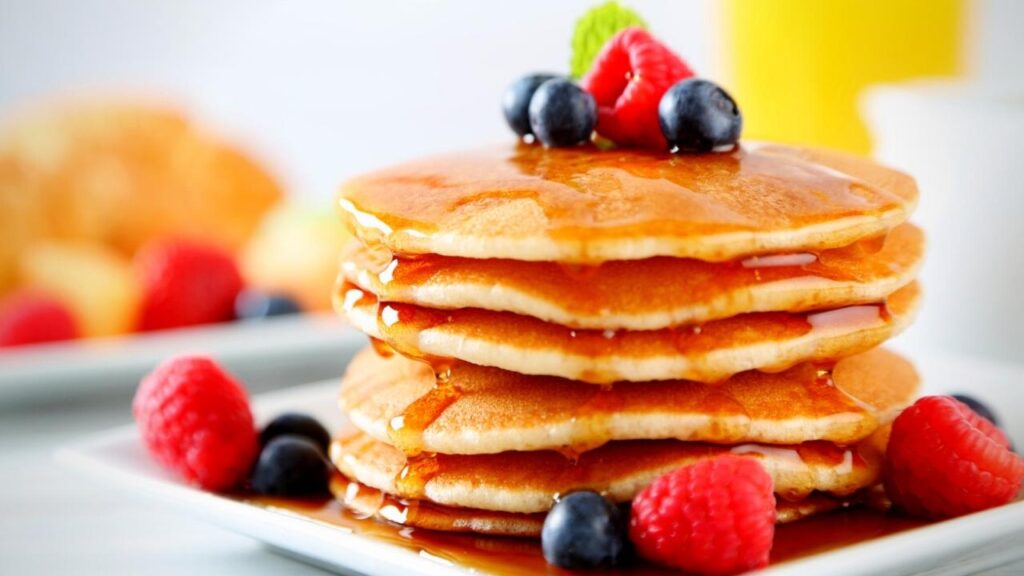 Scotch Pancakes, also known as drop scones are a great winter warmer for a fun weekend breakfast, afternoon tea or a cosy supper on a rainy night. They help to make us feel content, especially when we add our favourite toppings. They also have the benefit of being quick and easy to make. There are different ways to approach pancake recipes. We can try and go continental with a thin crepe and some sugar and lemon. We could cross the pond with a stack of American pancakes with maple syrup and bacon. Or we can stick with some good old Scottish pancakes with honey, jam, berries, cream and other goodies.
Recipe for Scotch pancakes
The brilliant thing about these pancakes is that they are so easy to make. You don't need much in the way of ingredients or equipment. Just the basics of eggs, milk, salt and flour, some oil for heating and a good cast iron griddle. This is why they are the perfect last-minute treat on a cold winters day.
1) Get the oil up to heat in the pan. A medium setting should be fine.
2) While you wait, whisk together 225g of self-raising flour, a pinch of salt and two medium eggs. Some like to add 50g of caster sugar at this point to keep it sweet. Low-cal options can do without.
3) Once smooth, top up the mixture with milk to reach about 300ml. Again, some like to use buttermilk here, but basic milk is more convenient and works just as well.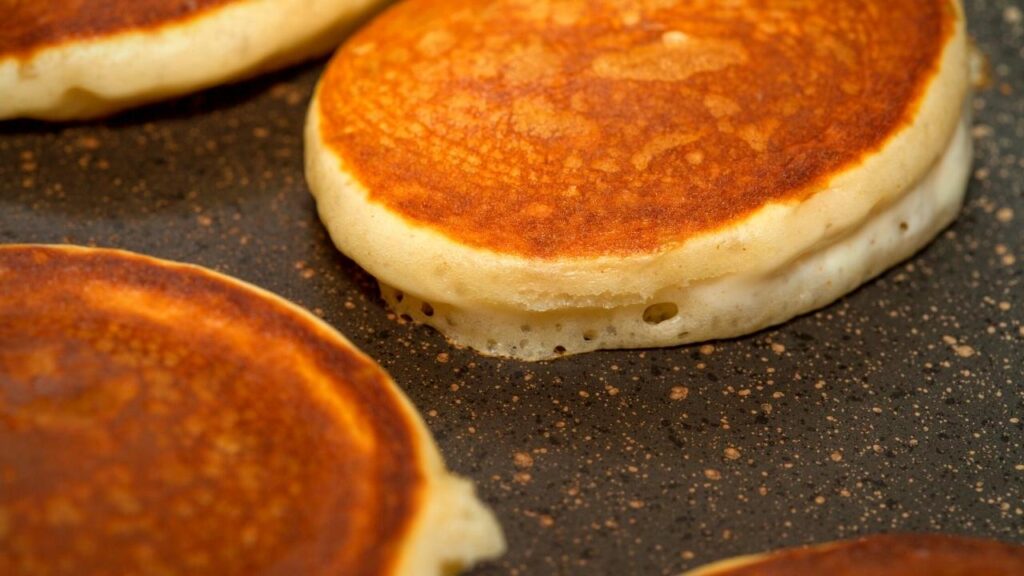 4) Once the pan is up to heat, drop a small amount of batter onto the griddle. Smooth off with the back of the spoon.
5) They should take no more than 2-3 minutes per side, flip them over when bubbles start to appear on the surface.
6) Once golden brown on both sides, remove and place on a wire rack then cover with a clean tea towel to keep them warm while you continue cooking.  Add a little more oil to the pan if it starts to get dry.
7) Serve with the topping of your choosing.
The best Scottish pancakes often come from the best cast iron pancake griddle
The worst-case scenario when making Scottish pancakes at home is that you create the perfect batter, but the pancakes stick to the pan. A well-made, non-stick cast iron griddle like the Lodge Pre-Seasoned Cast Iron Pancake Pan should remove this risk. This pan is designed for versatile cooking, from frying to baking, but excels with pancakes. This model offers the following:
1) raised edges to contain ingredients and oil more effectively than other pans
2) strong heat distribution for even cooking across a batch of pancakes – or other items
3) a pre-seasoned surface to reduce the workload and maintenance
4) a convenient hole in the handle for storage after use
5) the promise of a safe, non-toxic coating, due to strong safety procedures during manufacture
6) a silicone handle holder to protect your hands from the heat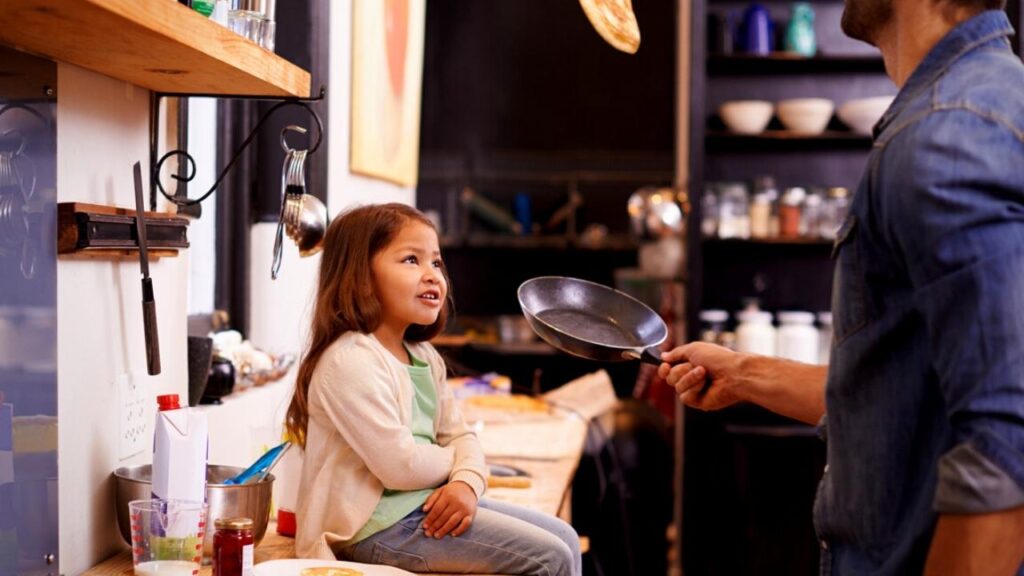 The link below is my affiliate link and will take you directly to the product on the Amazon website:
This all means that this griddle is a strong, well-made option that should bring greater peace of mind to users. Not only is it made in a safe environment, to reduce chemical risks, but it also ensures an even, controlled cooking process for less confident users. The look and design just add to the overall appeal. There is no doubt that the Lodge cast iron pancake pan is a great tool for a delicious batch of Scottish pancakes.  See my other article for more information on the safest cookware for better health.