Last Updated on 5 February 2022 by Alisea Mae
This post contains affiliate links meaning I may receive a commission if you decide to make a purchase through one of these links, at no extra cost to you. This helps me to maintain this website and generate a small income for myself.
If you want to buy the very best in pure real honey that has a myriad of health benefits, a rich consistency and a great taste, Manuka honey is ideal. Many people swear by this high-end product and would much rather pay more for quality, 100% NZ Manuka than anything local. Below, you will find 10 of the best Manuka honey brands producing brilliant Manuka honey products with different prices, qualities and potency ratings.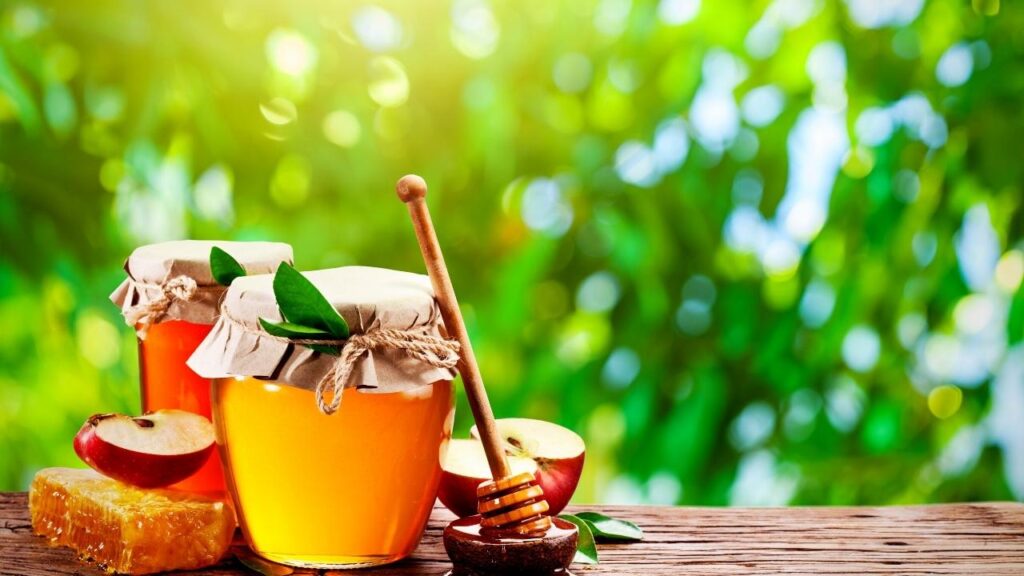 But, it isn't enough for a jar of honey to say the magic word "Manuka" on it. We need to be sure that our honey is genuine and that companies are as transparent as possible about the source of their goods. Before we look at our 10 choices in Manuka honey, let's learn more about classification, authenticity and quality control.
How can you be sure that you have real Manuka honey of a high standard?
There are different classification systems that companies use to highlight the properties of their honey. Some are preferable to others because they are universal and clear indicators of honey that has undergone testing and certification. These ratings include:
UMF is the best indicator of authenticity and quality, so look out for this on company websites and jars wherever possible. UMF stands for Unique Manuka Factor and works on the idea of potency. There are grades within this UMF system to determine potency and quality. This can range from low-end products at 5+ up to stronger produce around 20+. Ideally, you want a company that can promise as high a guarantee as possible for the best concentration. UMF 10 is about as low as you can go for health benefits. Cheaper UMF 5 products are fine for taste and those on a budget. UMF 20 could really help with health conditions as part of a healthy diet.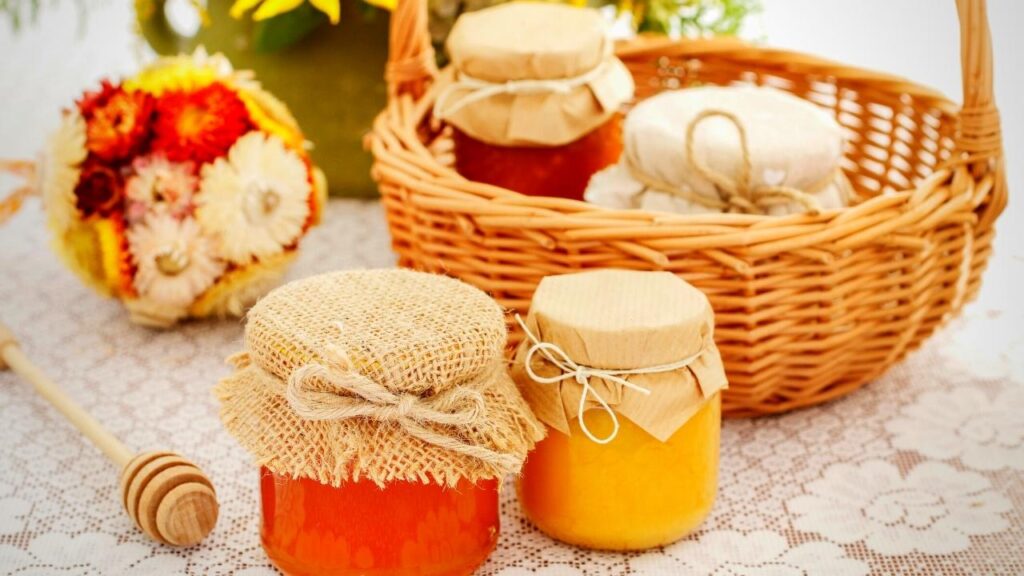 An alternative option for companies is to use the MGO system, which gives a rating based on the antimicrobial properties of the honey and levels of methylglyoxal. This might be more helpful for consumers that are more interested in the health-giving properties for medicinal purposes. However, it can be difficult to determine what the specific MGO rating means for your health. Anything above 400 is pretty potent.
The TA (total activity) system is quite similar in that it looks at peroxide activity in relation to antibacterial properties. You don't see this as often as the MGO or UMF rating but, in case you do, try and get something with TA 10+ or higher.
The K-factor is something a bit different. This tells you how much of the honey originates from the Manuka plant. This is a great rating for those that are adamant about getting a product that is 100% Manuka.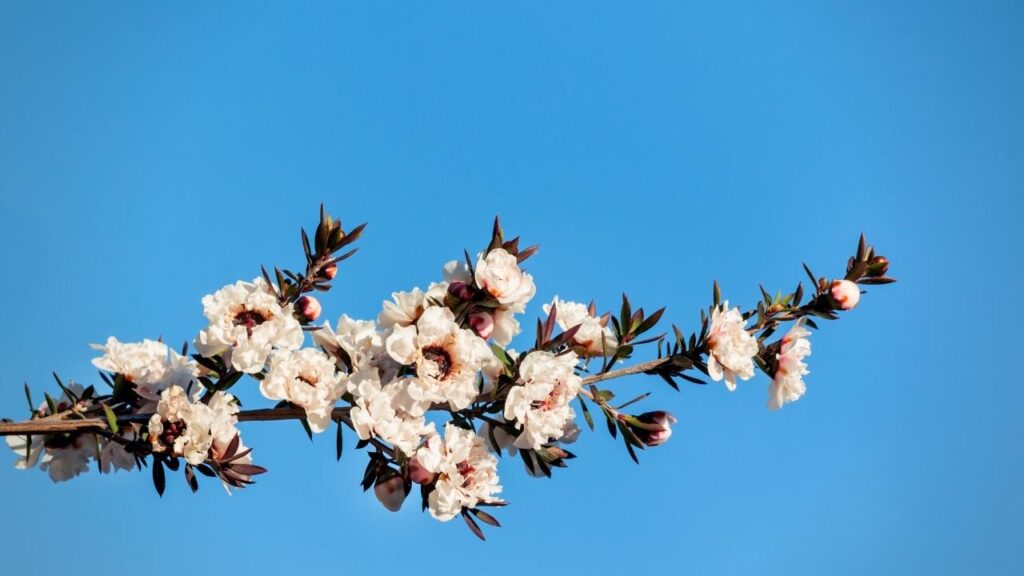 There is an additional test for manuka honey which is required by law in New Zealand and this classifies it by Multifloral and Monofloral:
Multifloral – this means that the bees as well as collecting nectar from the manuka tree have also visited other flowers in the area.
Monofloral – the bees have access to mainly manuka flowers and are less likely to collect nectar from other plants.
Some would also say that you can only be 100% sure of genuine Manuka honey if it is produced and manufactured in New Zealand by a New Zealand company. But, as you will see with one of the products below. This isn't necessarily true.
10 of the best Manuka honey producers around right now
There are lots of independent producers out there creating Manuka honey with the best process and ethical standards. But, the potency, properties and prices can vary. Take a look at these options to see which one seems like a good fit.
The links on the conclusion for each brand are my affiliate links and will take you directly to the products on the Amazon website:
1) Manuka Doctor
This is one of the most popular brands – with Manuka connoisseurs and more casual buyers. Manuka Doctor is one of those companies that use the MGO grading system to promote the health benefits of their product. There are lots of options with different MGO ratings from 30 right up to 1000. This family-owned business harvests and packs all its honey in New Zealand and the MGO rating of each batch is tested again in the UK.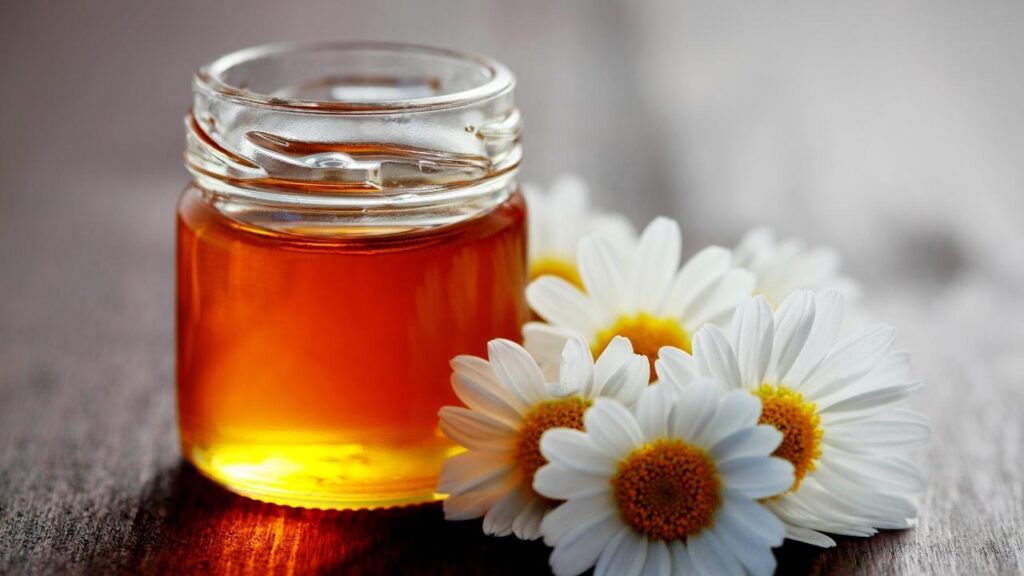 100% New Zealand manuka honey
independently tested
traced from hive to home
If you like the taste of the honey, you might also want to look out for their healthcare products and supplements. They even have a hand sanitiser infused with Manuka to capitalise on the current climate.
The most popular grade of honey with their customers is the Manuka Doctor 70 MGO honey
which some like to use to build up their immune system and help prevent colds and other viruses, while others enjoy using it as a sweetener on their cereal or in tea and coffee. This option is available in a 250g and 500g jar.
2) Comvita
We have to take a moment to look at Comvita because this producer has provided honey to keen consumers for decades. They are seen as something of a pioneer because of the way they championed Manuka since way back in 1974. Age has done nothing to lessen their standards as you can get quality, 100% genuine Manuka honey at different UMF levels. Comvita also sells other natural health food products and are keen to help people to live healthy lives. The company use BPA free plastic recyclable jars for their honey as this is lighter to ship overseas thus helping to reduce the carbon footprint.
monofloral manuka honey
wild, raw and unpasteurized
triple test guarantee
sustainable values
Their UMF20+ product isn't cheap, but it is certified and free from any nasty thing you can think of. The UMF 10+ monofloral honey
is still effective and much more affordable.
3) Kiva Raw
Kiva Raw Manuka Honey is one of the many products available from Kiva Health Food who are a member of the UMF Honey Association. Their top jar of honey is a UMF 20+ option that comes straight from New Zealand. The quality food products they sell are sourced from around the world from farmers who use sustainable and eco-friendly methods.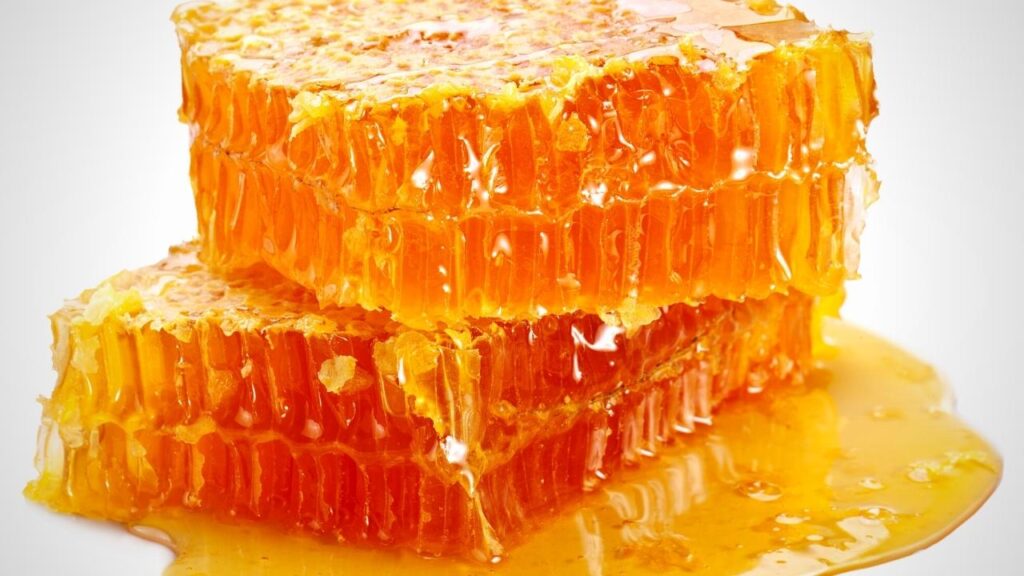 independently tested and verified
100% pure manuka honey
traceable
This genuine Manuka honey
has been receiving many positive reviews from users with some recommending it if you have a sore throat or digestive problems and others using it for skincare. As well as the UMF 20+ option there is also the UMF15+ option which is a good bit cheaper.
4) Honey Australia
This product is a bit of a wildcard choice, but it helps showcase the range of options out there. The instinct is to go for something made in New Zealand because this is the association we have with Manuka. But, Manuka can grow in Australia too. So, here you have a company that produce a range of manuka and organic honey as well as other high-quality honey products. Many customers have been delighted with the delicious taste of this wonderful superfood.
independently tested
100% natural
sustainable values
There are 4 options of this Australian honey available ranging from MGO 83+ up to MGO 830+ and these come in two different sizes of jar.
5) Manuka Health
The Manuka Health brand is one of the most diverse when it comes to the product available. Naturally, they have a selection of potent jars of honey that are pure, certified and taste great. Then there are the additional products from the bees, like the propolis and royal jelly, so nothing goes to waste out of the hive. Also, there are products for personal care and skin care. The best jars have an MGO score of 850+, although these are currently only available from their New Zealand website. You can use their produce knowing that you are buying a pure NZ product from a reliable source where the honey is traceable from beekeeper to jar.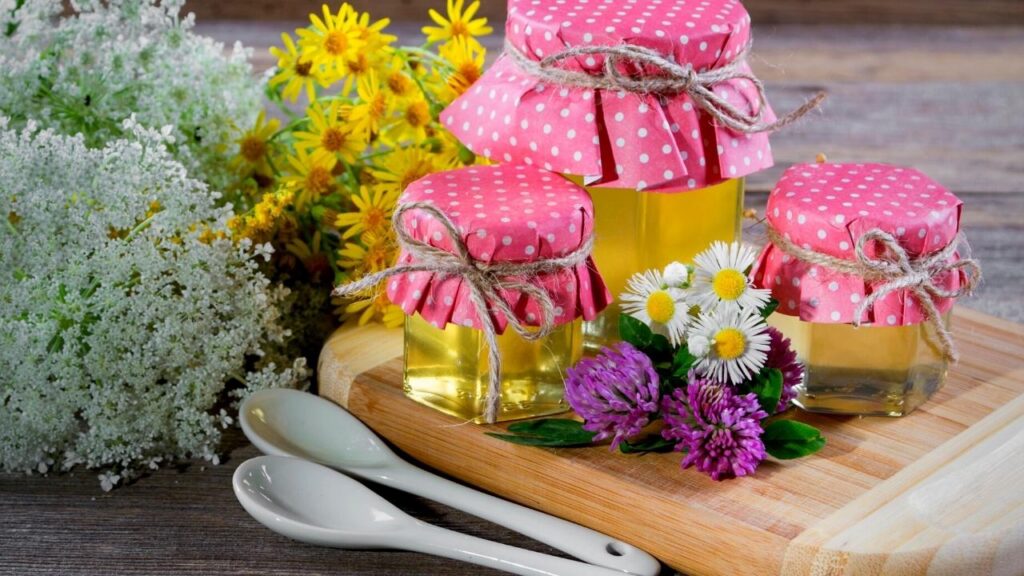 100% pure authentic NZ honey
sustainable values
traced and tested
The Manuka Health MGO 400+ natural honey
is one of the most popular in their range. Many people take this daily for general health and wellbeing while some users find it helps with stomach issues and energy levels.
6) Wild Cape
Wild Cape will stand out to anyone looking for ethical honey that is concerned about the welfare of the bees involved. Here, producers are careful to do the best for their animals with a less intensive process. They leave the wax comb behind in the hive for the bees and have no use for artificial honeycomb. Also, they extract the honey by hand. You can get some great products with high potency ratings and mid-range prices for the smaller quantities. You can also be sure of consistent quality because the honey is derived from a single source. Each jar has a batch number which you can enter into the batch search box on the Wild Cape NZ website to enable you to verify the quality and purity of your Manuka honey.
independently tested and certified
ethically harvested
100% NZ honey
The Wild Cape UMF 15+ Manuka honey
has been described as one of the best available and has been rated highly by the majority of users. The delicious taste and texture of this honey make it a good choice for everyday use.
7) Onuku
The wonderful thing about Onuku Manuka Honey is that they have a clever ApiTrack track and trace system on their jars that highlight the authenticity of the batch. All you need to do is scan the QR code and you learn more about the product. If that wasn't enough, every batch comes from a company that is 100% Maori owned in Whakatane, New Zealand. So, if you love the idea of giving something to the native communities in NZ, this could be for you. Also, this product is much more affordable than some premium options, unless you want the UMF 25+ version that is.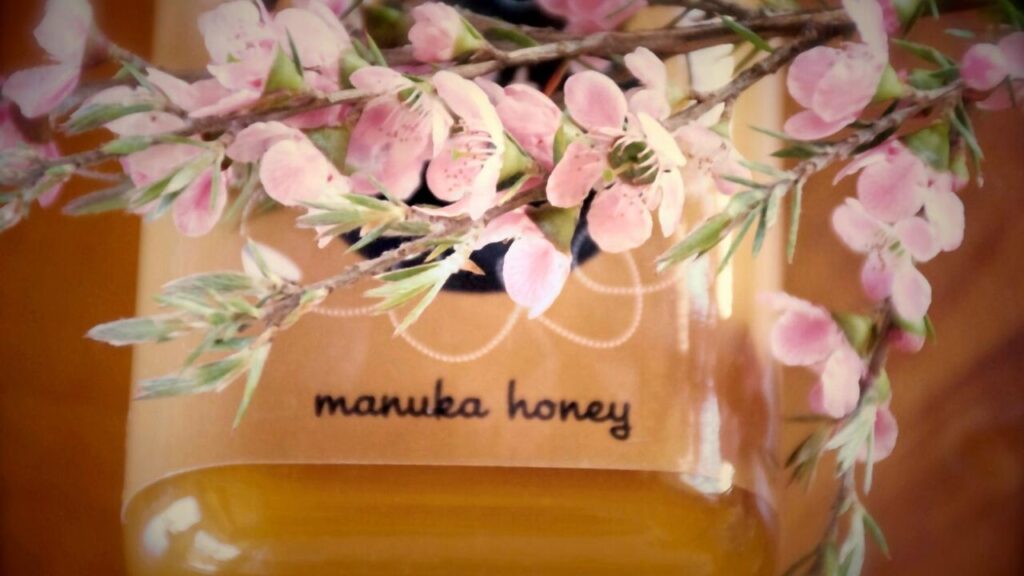 100% genuine premium honey
traceable from hive to home
give back to the community
For a daily boost to your immune system, the Onuku manuka honey is ideal and available in a 500g jar with free delivery.
8) Happy Valley
Happy Valley is a great choice if you want your Manuka to come from a dedicated New Zealand company with ties to nature. They have been harvesting quality honey on their land for more than 40 years and promise high-grade raw produce every time. They use the UMF system for greater transparency about their products and have a wide selection with different potencies. You can get one that is a gentle 5+ or go as high as 20+ for more medicinal needs. If you like their story and the quality of their Manuka, you might also like to try one of their other products, such as their clover honey. They also have a Royal Skin range of beauty products that contain NZ Royal Jelly.
100% natural Manuka honey
independently tested
traceable from hive to home
This pure manuka honey
UMF15 is available from the Amazon website as are most of the other strengths and also comes in 3 different sizes of jar.
9) Nelson Honey
40 years of experience is great. Over 100 years of experience passed down through generations is even more impressive. That's what you get with Nelson Honey. Through those generations, they have adopted a more medicinal approach and wider product range with other natural goodness from their bees. This includes bee venom products and skincare. You can get some great deals from online retailers in the UK. A triple pack of their MGO 100+ is less than a single jar of some products. While it may be cheaper, it is still of high quality and it is certified as 100% pure New Zealand Manuka Honey. The strongest products should have the right properties for improved health and a great taste. Furthermore, the company is proud of its ethical stance, with the promise of purely natural honey from bees that are at no risk of contact from insecticides or agricultural sprays.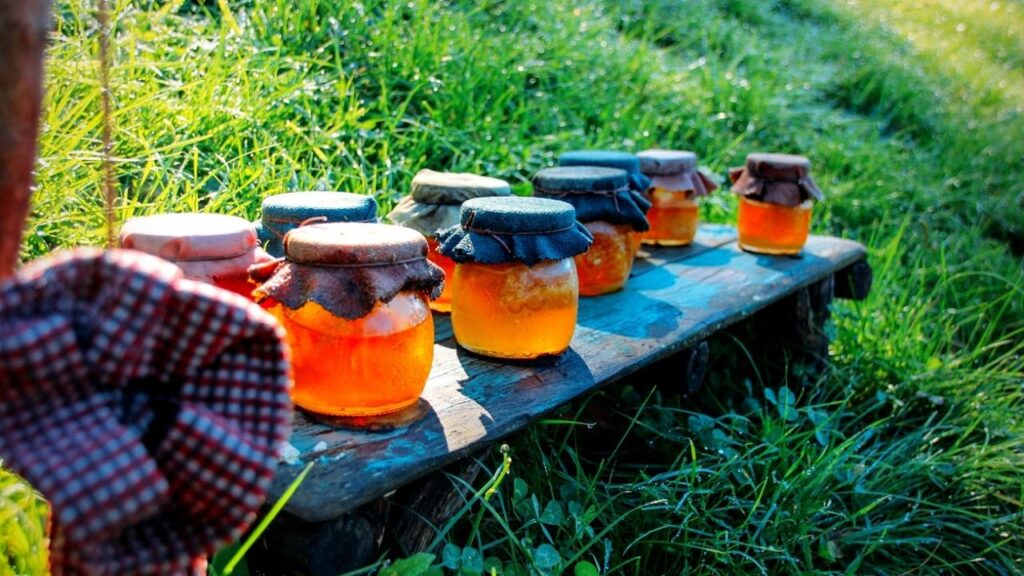 independently tested
pure 100% NZ honey
family owned eco friendly company
Nelson Honey's multifloral manuka honey is available in a 250g jar. Many customers use this as an everyday honey and others use it over the winter to help keep colds and sore throats at bay.
10) Steens
Finally, we have Steens. This is a good choice for those that want to try Manuka Honey without diving straight into the intense flavours and high MGO and UMF ratings. On the lowest end of the scale, you can get a 500g jar of their MGO 83 product for just £14.99. There is even a squeezy bottle version for kids. But, you aren't going to get the same health benefits. There is an MGO 514 alternative out there too. It might be more accessible to those on low budgets, but there is still high quality. There is a minimal filtering process for a creamy unpasteurized product and they also use a unique tracking system on the label.
independently certified
track and trace
natural sweetener
Steens raw Manuka honey
UMF 15+ is available in several sizes of jars. Some users are reporting benefits to their skin and health from using this tasty honey.
How should you store your Manuka honey?
The best Manuka honey products should last for years – although it is always a good idea to check the expiry date on anything that you buy. Most products are absolutely fine to leave in a cupboard where they can stay at room temperature away from natural sunlight. Also, try and keep the honey in its original bottle to avoid any contamination. That is why the best products come in glass jars that aren't going to degrade or pose a risk over the years.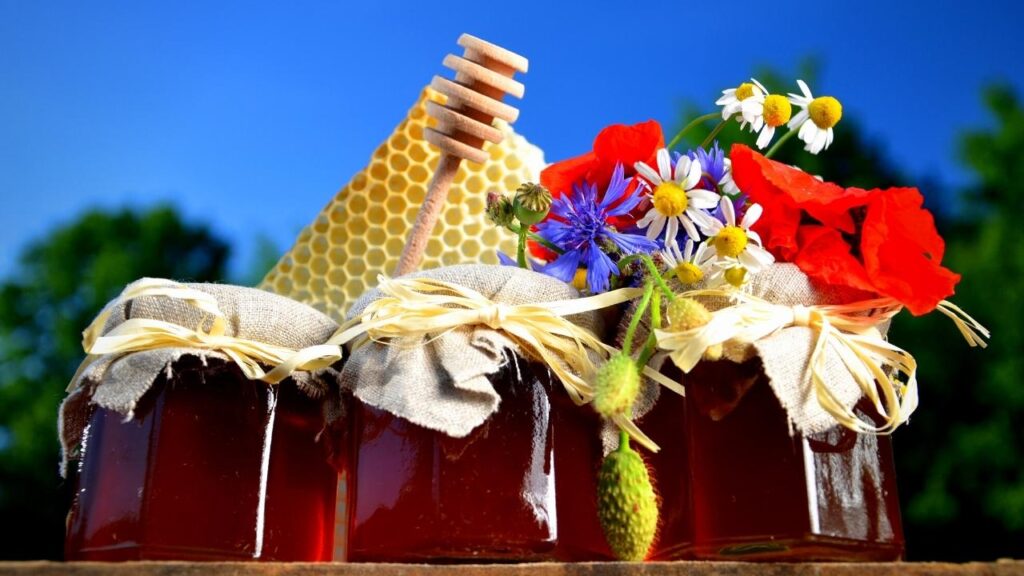 These storage solutions should help you maintain the vitamin levels within your honey.
If you are buying high-quality Manuka for its health benefits and the potency of its vitamins and minerals, you want to be sure that it doesn't degrade over time. When you add heat to raw honey, you run the risk of changing the structure of acids, enzymes, and vitamins and losing their properties. That is why you need to be careful when sweetening teas and when storing honey out of sunlight. On the flip side, refrigeration can lead to solidification and crystallization that could ruin the feel and taste of the honey.
Choose a product that works for you
There are options when choosing Manuka honey. You could splurge on something expensive with a fuller taste and high MGO rating to be sure of a healthier, genuine option. You could look for a cheaper option from Australian stock with just enough properties if you are on a tight budget. Or, you could find something within the middle ground where you have a good rating around UMF 15+ from an authentic independent New Zealand supplier.
Consider how much you want to spend first, so you aren't stunned by some of the prices. Then decide how important it is to have a product directly from New Zealand with a 100% guarantee of pure tested Manuka. From there, you can look at the jars on offer with the different potency ratings to find the best choice for your needs. If you love it and treat it well, it could be a trusted friend for years to come.