Last Updated on 5 February 2022 by Alisea Mae
Manuka honey has been dismissed by some people as nothing more than another fad superfood. People dismiss the potential of this alternative, expensive form of honey because of the celebrity endorsements. However, ongoing research shows that this rich raw manuka could be better for us than we think. So where does it come from, how do we choose manuka honey and why is it so special?
How is manuka honey made?
Manuka honey isn't so much about where it comes from, but rather how it is made.
The large majority of pots of pure manuka honey come from antipodean sources. Many buyers would argue that the very best, and most true sources of manuka honey are from New Zealand. There is a UMF rating that buyers adhere to that designates 100% natural New Zealand honey – deliberately separating it from other, perhaps lesser forms. However, the production of manuka honey is all about the bees and the manuka bush. This bush, also known as tea tree, can also grow in Australia and other areas with special cultivation. This means that Australian bees with access to manuka can also make great tasting raw manuka honey. There are also a small number of manufacturers taking advantage of their climate and resources to make their own local manuka. A great example is the Tregothnan estate in Cornwall!
Why manuka honey?
The big question for those yet to be converted to manuka is simple: why pay so much more for this foreign, rare form of honey? The answer lies in the antimicrobial properties. We have all heard about plenty of home remedies for colds, sore throats and wound care that use a spoonful of honey. Some of us may have assumed that it was to help with the taste, but there is more to it than that. Honey has strong antibacterial properties for effective healing.
However, "normal" honey is not as potent as manuka honey. This is because manuka has a much stronger antibacterial action and non-peroxide activity. High antibacterial properties and levels of methylglyoxal mean that this pure manuka honey continues to work long after the peroxide in typical honey has broken down. This means great healing properties. Wounds can heal so much faster and sore throats are soothed more easily. This is all as long as the product has a strong enough rating for the job. There is a helpful grading system that highlights the best-performing products. It also means that therapeutic manuka requires a rating of 10+ or more.
Choosing the right grade honey for the best results
Manuka manufacturers in New Zealand need to label their products with a UMF rating – the Unique Manuka Factor. This is essential for consumers to determine just how potent the honey is. The higher the number, the higher the levels of MGO. The higher the level, the greater the impact as an antibacterial, antimicrobial and anti-inflammatory tool.
At the bottom are those products rated 0 to 4. This means that the MGO is pretty much undetectable and the product won't be that beneficial.
Then there are the products rated 5 to 9. Here there are low levels and the benefits may still be missing.
Next, you have 10 to 15-grade products. This is where you start to see useful levels and healing properties.
But, if you want something potent, you need to go for 16 and above. A 20+ manuka honey is going to be packed full of MGO and much better for your health.
10 ways to use manuka honey that may surprise you
With such impressive properties within the best sources of manuka honey, you can be sure of some great results for healthcare. Here are some of the many potential health benefits of using manuka honey:
1) Oral health
As manuka honey is so potent against bacteria and inflammation, it is actually surprisingly helpful for improved oral health. It is very effective in inhibiting the growth of bacteria in the mouth, especially those responsible for the formation of plaque. Tooth decay and gum disease may actually be reduced with the right levels of honey.
2) Better skin health
The main benefits of this honey all lie in its potential to soothe, reduce inflammation and fight nasty microbes. While we mostly associate this with internal ailments, as we ingest the honey, there are topical solutions too. Honey in masks and balms can soothe irritated skin and may also treat skin conditions, such as eczema.
3) Better hair health
On a similar note, honey is great at soothing the scalp and providing relief for psoriasis and dandruff. In turn, this might help to promote better hair growth and conditioning. So, you could use some honey as a mask here too.
4) Better sleep
If you drink bedtime teas and calming blends, you may often find that they have some honey in there to help calm you down. The right formula can ease your mind and help you relax, which should then make it a lot easier to fall asleep. A popular option with those struggling to sleep is to mix the honey with warm milk before bed. This can allow for an even more comforting solution.
5) More energy
This one sounds a bit contradictory. If we are taking honey for better sleep, how will it also help to energise us? Well, it all comes down to the sugar content. Honey is also rich in glucose and fructose and can offer a slow-release energy boost with less of a crash. Spreading some honey on your toast, adding it to your yoghurt or sweetening your coffee with it could be a much better option than processed breakfast bars.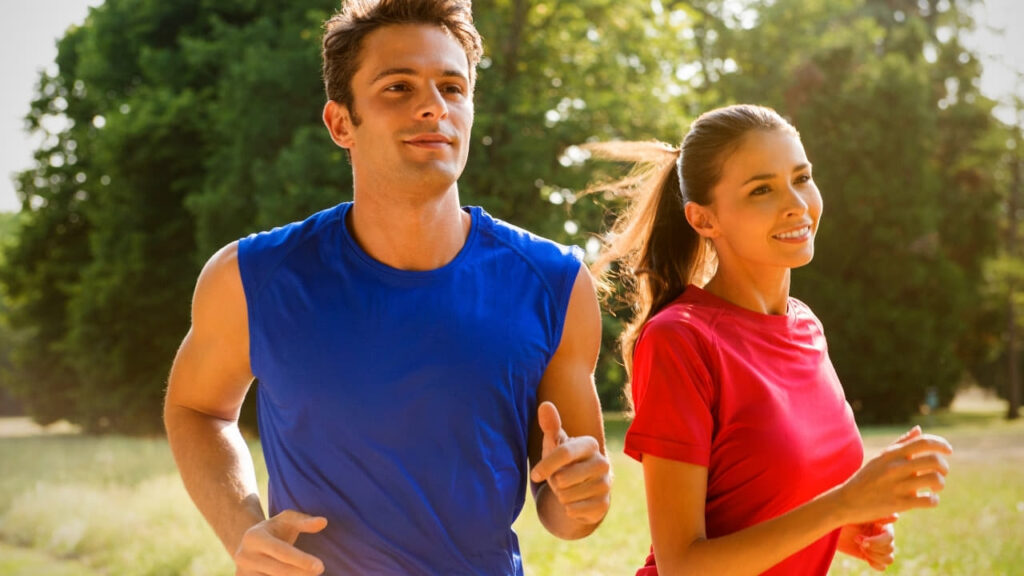 6) Coughs and colds and general help for your immune system
There is a good reason why so many medicinal remedies for the common cold have honey somewhere in them – even if it is just as a mild flavouring. The antimicrobial properties of honey mean that you can help to fight off viruses through a simple drink. Hot water, lemon and honey will always work well and is safe for kids too. A spoon of rich manuka honey on its own could be soothing for annoying coughs before bed. There are also links between manuka and relieving the symptoms of hay fever.
7) Better digestion
There are also prebiotic qualities to manuka honey that mean that it should promote levels of good gut bacteria. There are also studies that show that it can have a positive impact on inhibiting bacteria that can cause food poisoning. Furthermore, there are people that deal with inflammatory bowel disease that say that it can provide some relief.
8) Relief from gastric ulcers
There are also studies that suggest that the potent properties of manuka honey can also help to heel stomach ulcers. Its activity targets the helicobacter pylori bacteria for great relief.
9) Improved joint health
The anti-inflammatory properties of honey are great for those that deal with inflammation in their joints on a regular basis. But, the impact of this product does much further. It is also a diuretic, which means that it can remove excess water with greater ease. When you add in lemon and apple cider vinegar, you have an even more potent solution that can also remove uric acid and loosen the joints.
10) It is a healthier sugar alternative
Finally, if you don't like the idea of adding refined sugar to your drinks, but can't take your coffee without it, honey could be a helpful alternative. You can take a spoonful of this natural mixture and mix it into a range of hot drinks and sweeten them to your taste.
There is still a lot to learn about the potential of raw manuka in health care.
Medical professionals now agree that this form of honey is indeed able to provide health benefits in some home remedies and wound care. The jury is still out on other cases with other illnesses. There are hopes that manuka can help with diabetes, cholesterol and even cancer. Some hope to use manuka to aid the inflammation of the oesophagus after chemotherapy.
It seems as though this is a lot more than just a fad superfood. Some people may soon grow tired of manuka as the fashionable new sweetener for their tea. Yet, there are plenty of families and healthcare professionals more inclined to try this pure manuka for its antibacterial properties. It seems that this antipodean super honey is here to stay.
Important precautions to consider before using manuka honey
There is a lot of potential here for better health when you use manuka correctly. But, there are some warnings in place. First of all, anyone that has a bee allergy is advised against using it because of the risk of contamination from unprocessed honey. Secondly, there are risks in giving any form of honey to children under 12 months old. Toddlers may be able to have a little spoon to help them with their immune health and other conditions. But, there are some bacteria in honey that can lead to infant botulism. Also, there is a risk of allergic reactions. It is best to wait and stay safe. Finally, don't forget that while kids can have honey as a natural sweetener, it is still a sugar with lots of calories.