Last Updated on 13 January 2023 by Alisea Mae
If you feel as though the winter is taking its toll on your hair right now, you are not alone. A combination of environmental conditions, stress and general bad habits can leave our hair in need of some TLC. So, here are some top healthy hair tips to help you maintain your hair now, and throughout the year.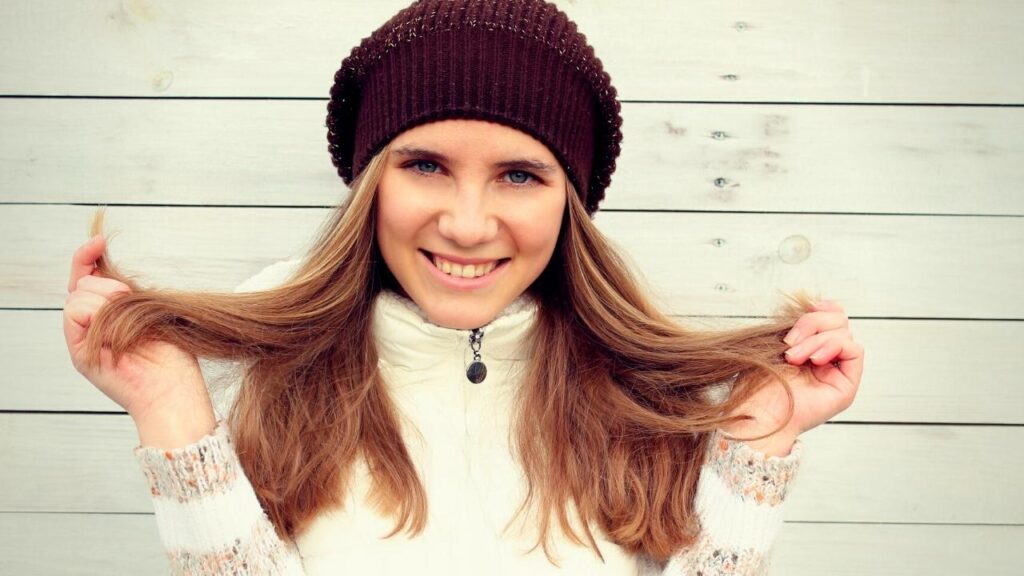 The subject of hair health is one that I am very enthusiastic about. A few years ago I decided to work on my own habits and improve my own hair health. I was surprised at the difference that juice detox plans made to the appearance of my hair and went deeper into the potential of dietary changes and other lifestyle choices. I am always looking for new ideas and product recommendations, and spent about a day or so in total watching videos and reading blogs for this new guide.
Some of the tips here I have used for years, such as the use of natural shampoos and conditioners and products free from SLS, as well as some of the styling tips. But, others were new to me. The hair mask, for example, is something I look forward to adding to my regime.
Why is it so important to take care of your hair?
It is easy to take hair health for granted if all we do is cut it when it gets too long and scrape it back into a ponytail. But, unhealthy hair can become dull and limp. You don't get the same glossy shine and volume you might otherwise enjoy. There is also the risk that hair will become more brittle, leading to breakages and split ends.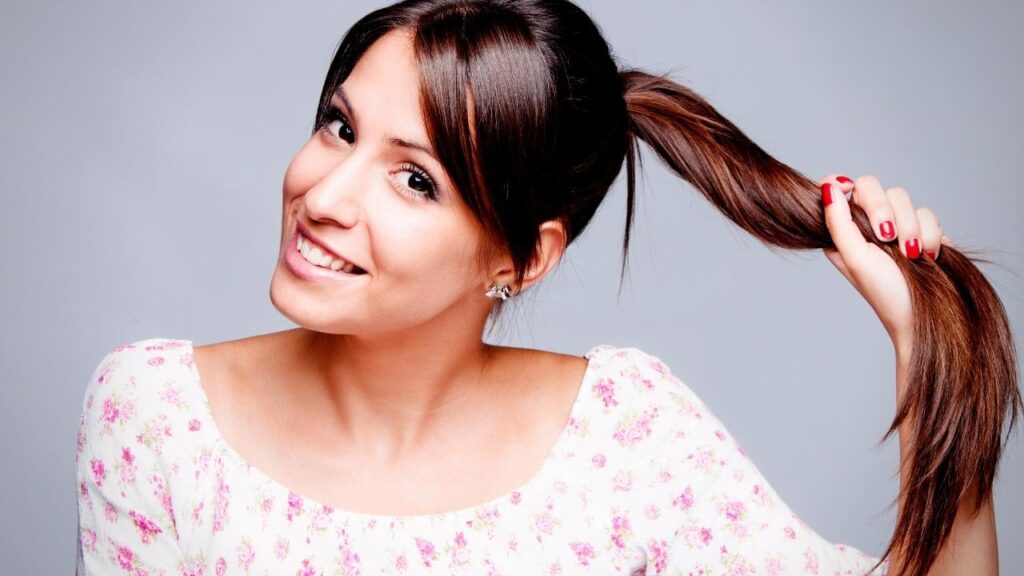 It helps to think of our hair in the same way as we do our skin. We keep our skin clean by washing it when it needs it. We use the right type of cleanser if it is too oily and moisturiser when it is too dry. We pamper it and are careful to use natural ingredients and nice scents. Why not get into the same habit with our hair? We can nourish dry hair, improve oily hair, look after the scalp and use masks and other products to feel better. We can also make sure we aren't too hard on it every day.
With all this in mind, I have compiled a series of tips to help you improve your hair care regime. It all starts with how we wash and treat our hair and continues with some important considerations about our lifestyles.
Tips for washing your hair
1) Get to know your hair type
The best place to start is to look at how you wash your hair. This means not only thinking about the products used, but also the frequency of the process and how you handle the hair.
For a start, you need to make sure you understand what sort of hair you have. Is it particularly oily, which may require more regular cleaning to handle the oils? Is it a drier hair type that could do with some extra nourishment? Or, is it somewhere in between. I don't want to use the word "normal" hair when it is perfectly normal to fall on either side of the spectrum.
The type of hair you have will determine the products you use – as there are different formulas for different hair types – as well as how often you wash it. You don't have to wash it every day if it doesn't need it. Besides, excessive washing can damage hair. Find a routine that works for you and be careful not to wash it right before exposure to smoke, cooking aromas, and other pollutants.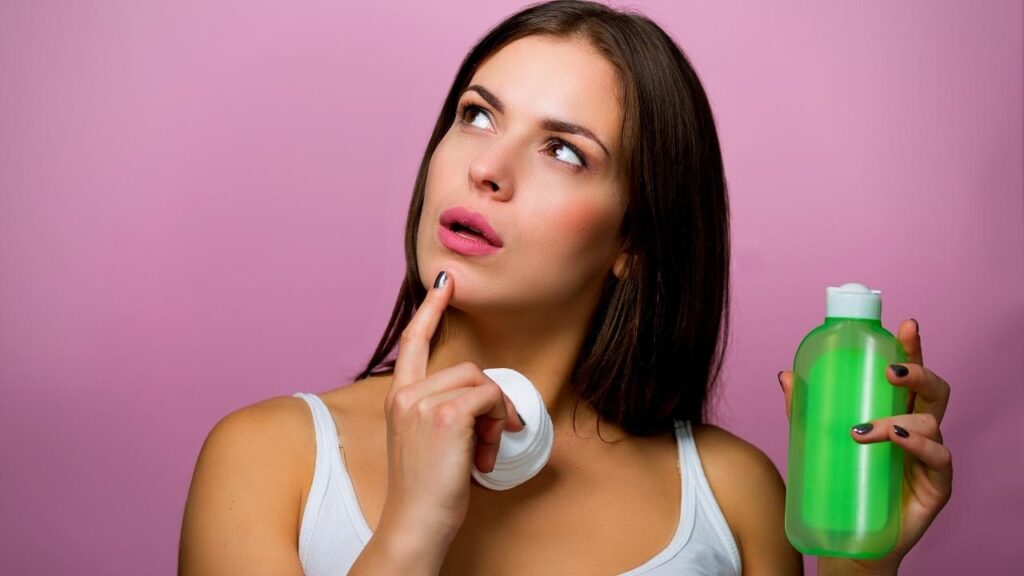 2) Use the best natural shampoos and conditioners
Natural shampoo products can make a big difference in the health of your hair as you aren't exposed to chemicals like SLS. Some people avoid organic shampoo because it doesn't lather, but that doesn't mean it won't clean hair effectively. A little bit of a quality product around the scalp and roots is enough for a good clean without overworking the hair. It may be more expensive in the short term but not the long term.
It is also a good idea to find a suitable conditioner that you love. Find a natural formula that smells great, work it into the ends, leave it in for a while, and rinse it out. Again, a more high-end product can go a long way with great results.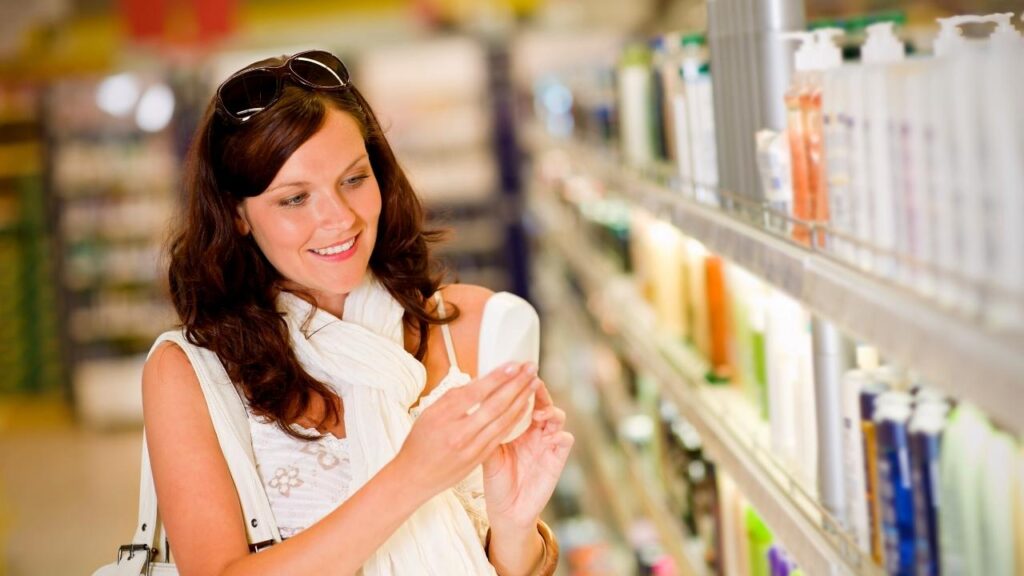 3) Be gentle with your hair while washing it
We can all be unnecessarily rough with our hair while washing it and there are lots of small changes that can help. The first is to be careful how you handle your hair. Work gently with fingertips and consider brushing it out before washing to reduce the risk of tangles. Also, be careful with the temperature. Hot water can damage hair, so turn the setting down a bit. I have also read that cool water is better for sealing in conditioners. This could be a good idea if you wash your hair in the sink rather than in the shower.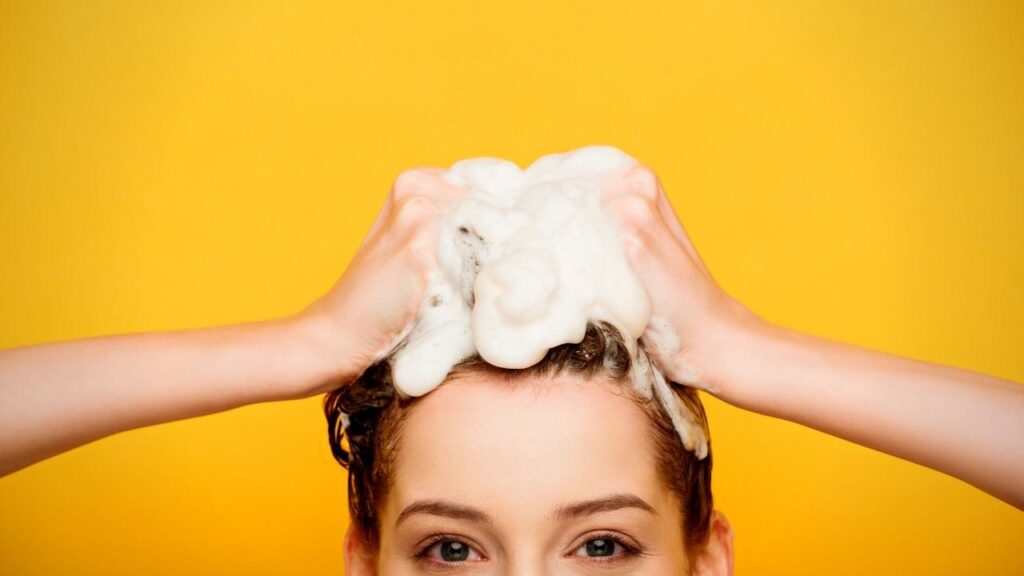 4) Be just as careful when drying your hair
There is no point in being gentle in the shower if you then get rough with your hair with a towel. Standard towels can be abrasive, especially if you rub the hair dry. Instead, consider a soft material or microfibre towel and scrunch it dry. Turban towels aren't as good as they look. The best option, where possible, is to just gently comb out your hair and let it air dry.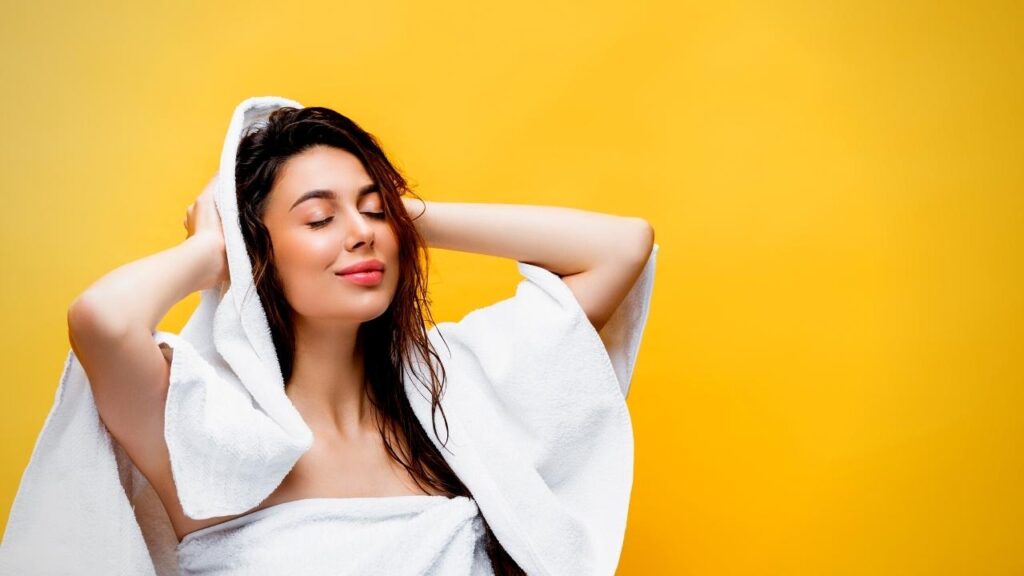 Tips for treating your hair
1) Masks and oils can help improve hair health with ease
This is something I am looking forward to experiencing more in the future. Face masks are pretty common, but why not use a similar product to treat our hair each week? This can be an additional part of a wider self-care spa session. Look for natural masks as well as nourishing oils. You may have argan oil in your conditioner, but you could also apply a pure version directly to your hair.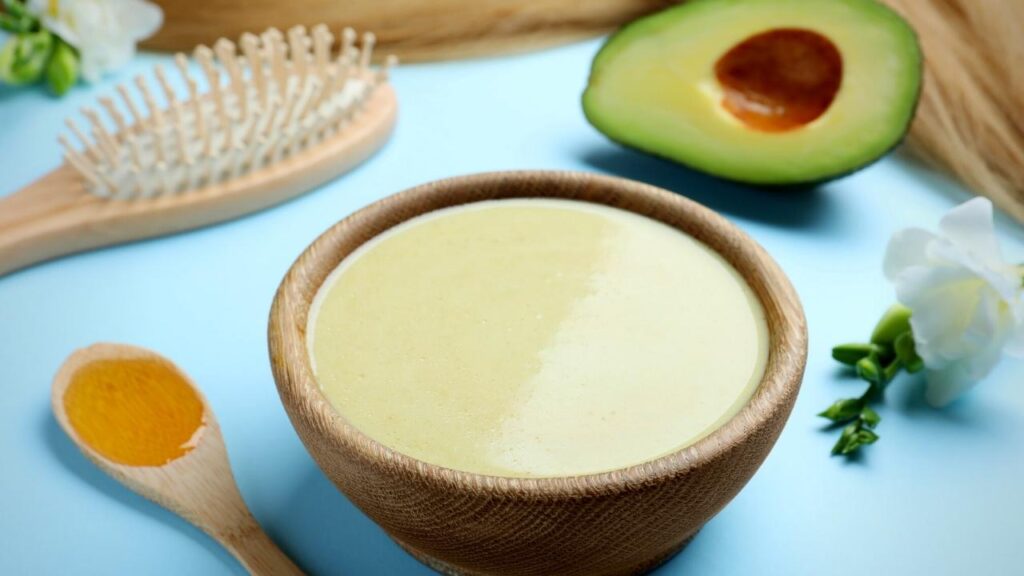 2) Scalp massages are for more than relaxation
Head massaging tools are a great way to de-stress, especially if we can get someone else to use them on us. But, they have a secondary benefit. These tools stimulate blood flow and oil production in the scalp, leading to healthier hair.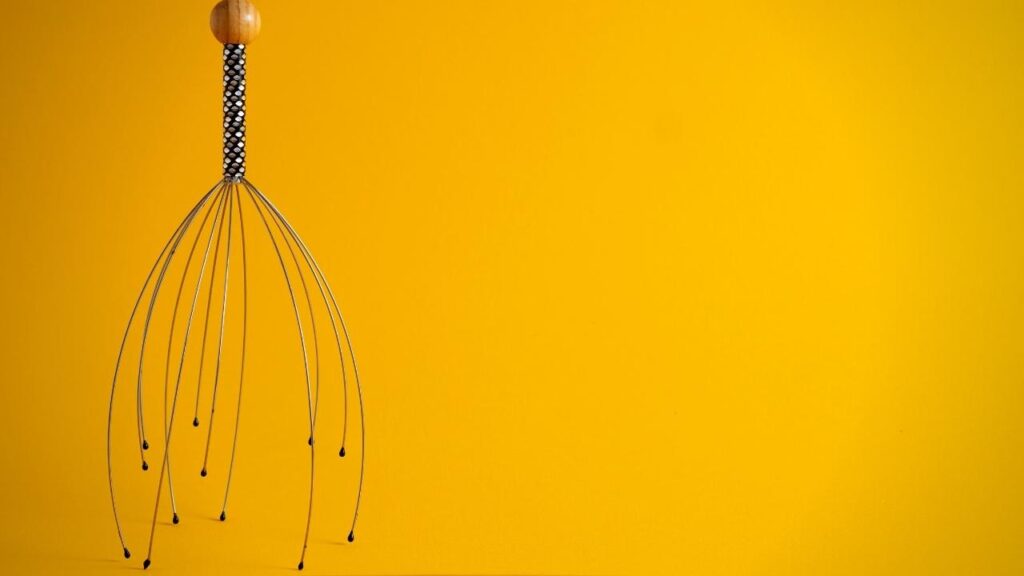 Tips for healthier hair via lifestyle choices
1) Increase positive hair treatments and decrease negative ones
The hair treatments and products above are great for hair health. However, there are other hair treatments that we could reduce or give up altogether. If you use a lot of styling products, like mousse, gel, or spray, they could cause damage. Consider minimising their use or switching to natural alternatives. The same is true for dyeing your hair.
Heat treatments when styling hair are also problematic. Straighteners and curling irons can dry out and break the hair, so use them sparely and try heat protection sprays. Also, remember that ceramic tools are better for our hair.
On the subject of styling your hair, it helps to consider looser, more manageable styles that don't need so much work. We also forget that hair ties can break hair when used too often or too tightly. Be more gentle and use fabric bands rather than plastic.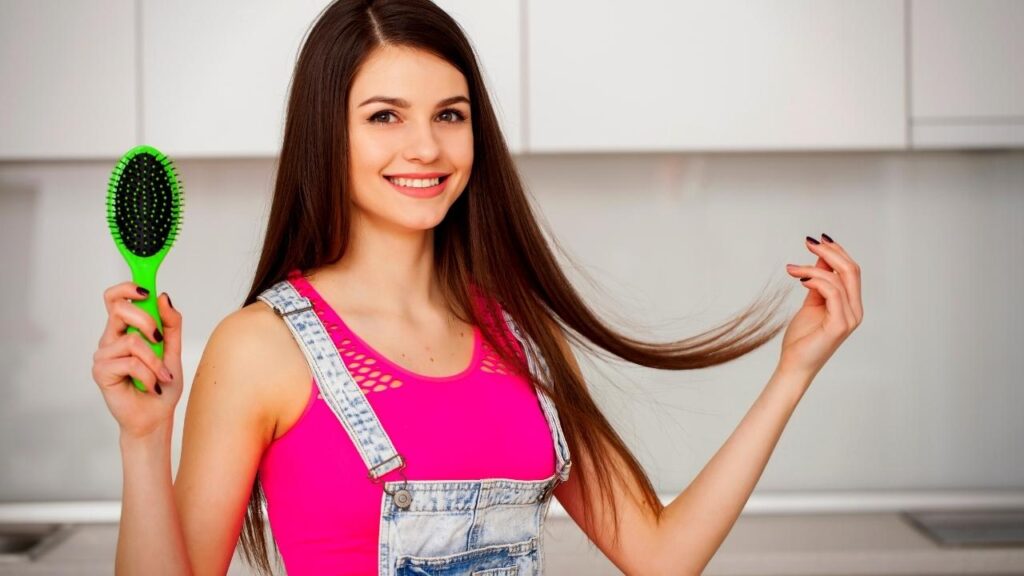 2) Remember that our physical and mental health affects our hair
There are other habits related to health and wellbeing that have a knock-on effect on our hair. A healthy diet of vitamins and minerals helps, as does water for hydration and protein to enhance the keratin. Stress can also lead to unhealthy hair and poor hair growth, so try and work on that potential cause too. Then there is the issue of sun damage. We protect our skin with sunscreen, but don't always think to cover our hair.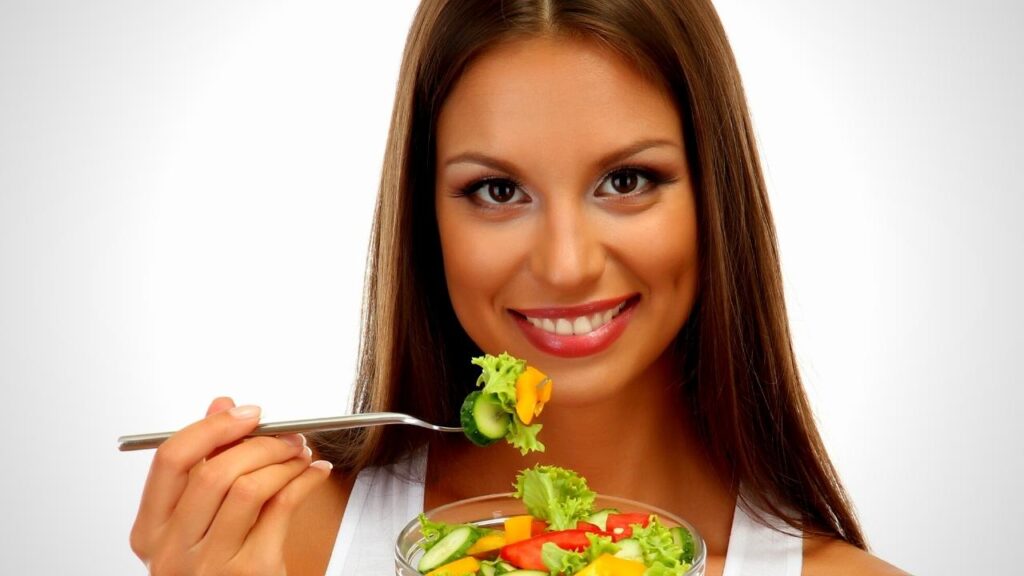 3) Think about your hair when you go to bed
Often we will wash, brush, and style our hair in the morning and not think about it too much at night. However, it is a good idea to brush your hair, from the ends up, whenever you go to bed. This helps you deal with tangles. I have also read that it is better to sleep on silk or satin bed sheets and pillowcases to reduce friction and retain moisture. This also happens to feel nice and is good for our skin.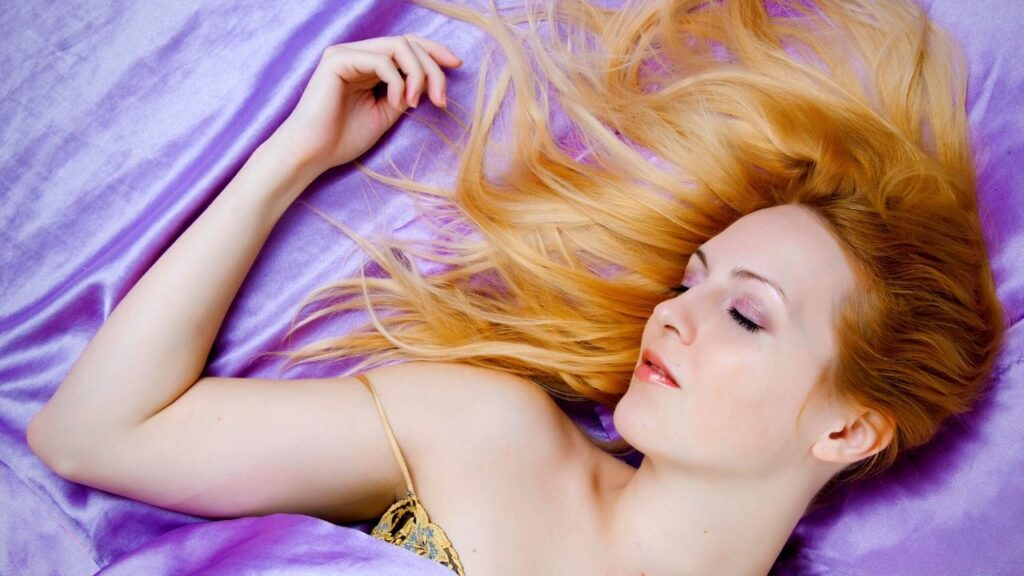 The route to healthier hair doesn't just lie In natural products
One of the best things you can do to improve the health of your hair is to work on a more gentle and natural regime. This means bringing in plenty of natural formulas in cleaning agents, oils, and masks. If you want to learn more about the best natural shampoos around, you can check out my guide on the subject.
This is a great starting point, but you need to go further in the way you change your habits. Think about your processes and small lifestyle changes you can make. You don't have to change everything in your first week. Start small, make gradual efforts and substitutions, and see how this affects the feel, looks, and overall health of your hair.