Last Updated on 3 February 2022 by Alisea Mae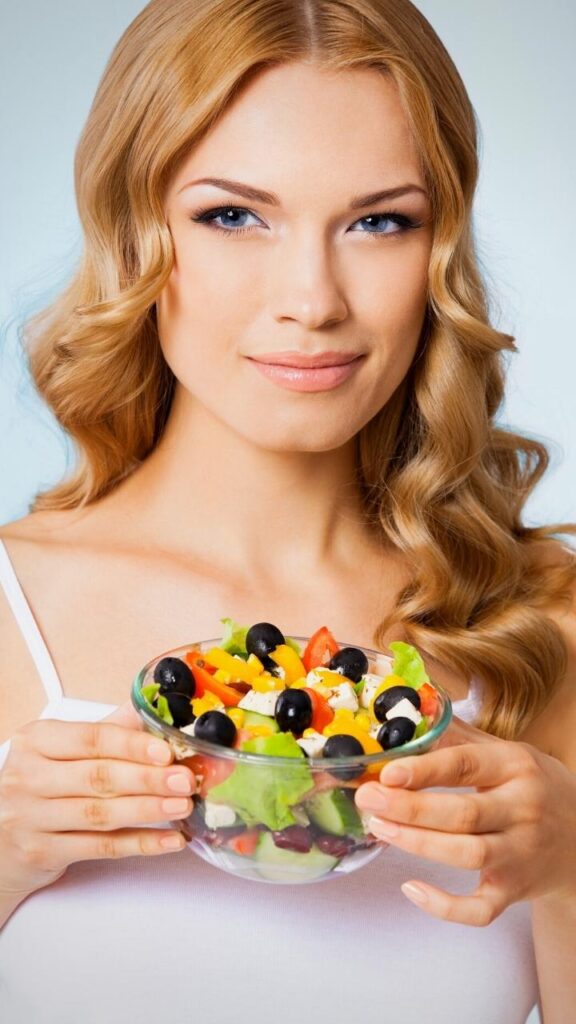 This post contains affiliate links meaning I may receive a commission if you decide to make a purchase through one of these links, at no extra cost to you. This helps me to maintain this website and generate a small income for myself.
Thin, limp hair is something that many of us have to deal with. For some, it is simply a sign that we are getting older. But, there are many cases of malnourished hair that are reversible with the right treatment. Our diets are a great place to start. We can try and add more natural oils and helpful vitamins to our diet in the hope of stimulating hair growth, adding some shine and improving scalp health. Eggs, fish, berries and avocado are a good starting point. In addition to this, we can also use hair treatments, such as oil masks and biotin shampoos.
Why is biotin so popular and effective for hair health?
Biotin is a vitamin in the B family that is effective in protecting the health of our hair, skin and nails. Biotin shampoos are beloved by those that suffer from brittle, limp hair and hair loss. The best products can reverse the issue by nourishing and rejuvenating the hair from root to tip. This adds life and volume to the hair, while also strengthening the strands. In turn, this should reduce hair loss. It all comes down to the impact of biotin on the structure of keratin. Keratin proteins make up our hair and nails. A weakened infrastructure means weak, brittle hair. It can also affect hair follicles so hair isn't as full as it should be. Biotin can help repair the damage and, in turn, reverse the effects.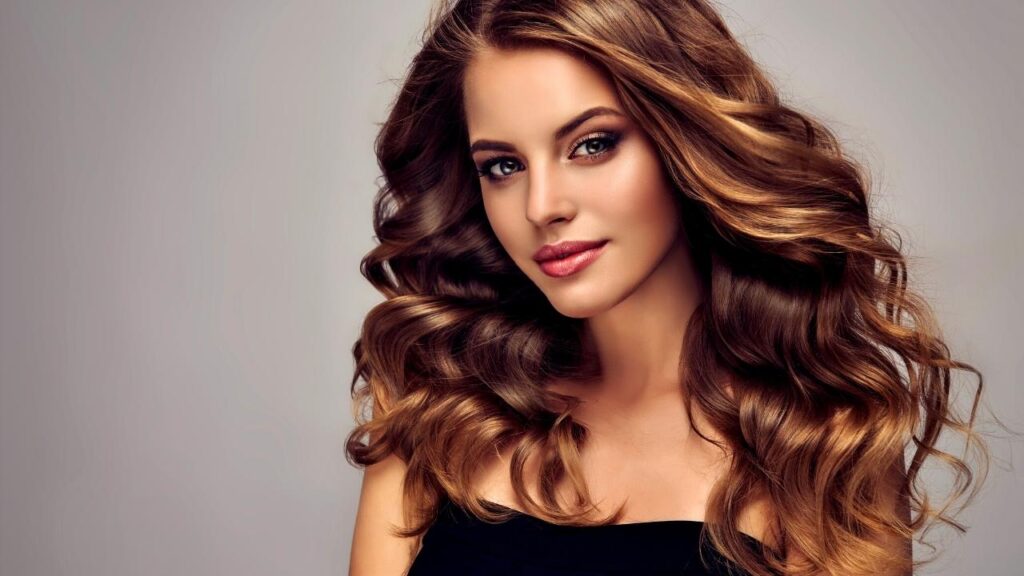 Many brands try and provide the ultimate solution to improving the health and look of our hair with biotin. This means that there are lots of options with different formulas, scents and price tags. The following six are some of the most popular options available today. Beyond that, we will also look at the potential of using argan oil, olive oil and other masks and conditioners. By the end, hopefully, you will have found the ideal solution for your needs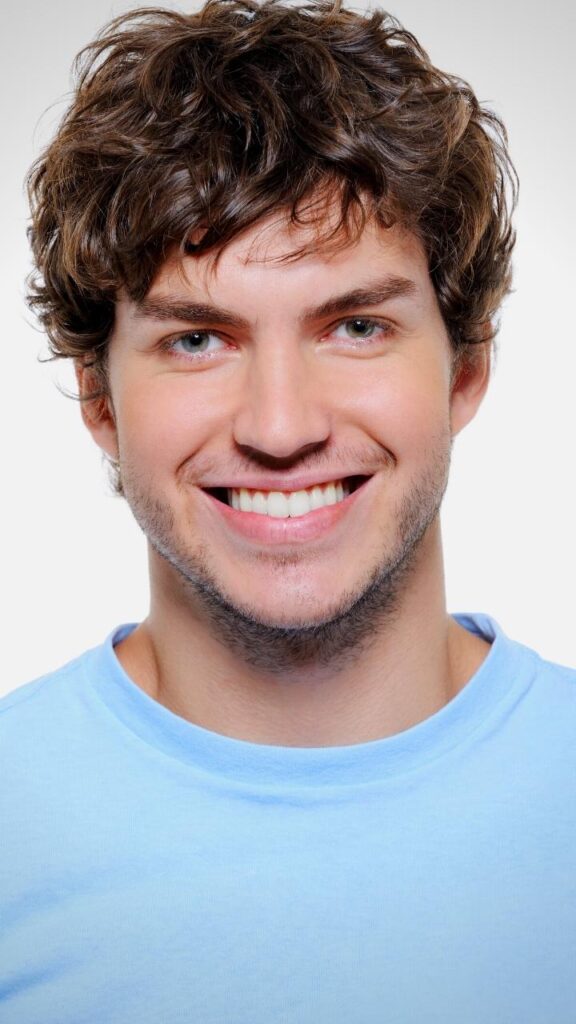 Some of the best biotin shampoos for lifeless hair
1) OGX thick and full biotin and collagen shampoo
If you go searching for biotin shampoos and other solutions online, this is quite likely to be one of the first products you'll see. It is highlighted by many major retailers and online stores as a best seller. There is a good reason for this. The first is obviously the formula, which has all the right nutrients and components for stronger, fuller hair. Then there is the price, as this is one of the more affordable options around. Finally, there is the packaging. It is always nicer when we can buy a product that looks high end, and that doesn't advertise the problems it is designed to solve. We can buy this with the confidence that it is powerful and enriched, but won't scream "hair loss" at the checkout.
The two links below are my affiliate links and will take you directly to the products on the Amazon website:
This volumising shampoo
is available to buy from Amazon. There is also an option to buy the biotin shampoo and conditioner
together as a set.
2) OGX nourishing coconut milk shampoo
The other great thing about the OGX brand is that there are so many different biotin products out there. This is perfect for those that want to change things up every month, but perhaps assumed they couldn't with a "specialist" shampoo. There are different formulas to choose from. One of the more popular is this coconut milk option. The selling point here is the ability to nourish the hair and restore hydration. This top biotin shampoo contains organic coconut milk and light egg whites for a natural way to improve the strength and vitality of the hair. It also has a great scent for those that prefer a more tropical theme to their bathroom products. Again, this option is affordable and accessible from major high street retailers.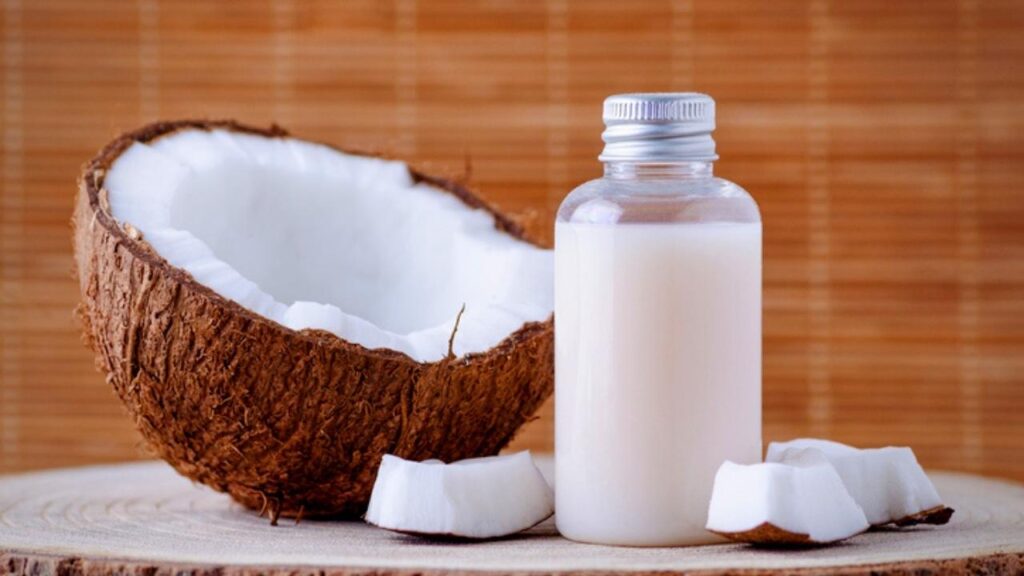 The two links below are my affiliate links and will take you directly to the products on the Amazon website:
The coconut shampoo
is available to buy from Amazon.  The coconut conditioner is also available if required.
3) Avalon organics biotin-B complex thickening shampoo
This option is a little more expensive, and there are some varying opinions on that. Some users are more than happy to pay a little more for this bottle because of the consistency of the shampoo, as well as the results seen. It is able to deal with brittle, limp hair and dry skin with ease. The issue is that this feels like a cheaper version of some high-end salon shampoos. It works well and has all the right ingredients – like the biotin and essential oils, but, it doesn't have the menthol tingle or scent that some had expected. Those that get over the fact that it smells more like sprite adore this product because of its potential and ethical approach. There are no parabens or synthetic ingredients, and it is vegan.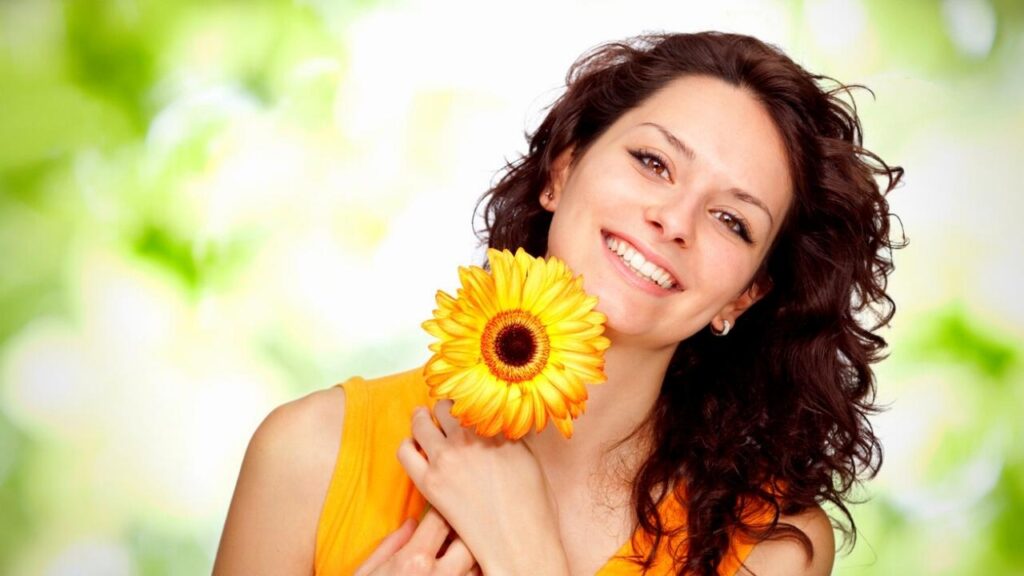 The two links below are my affiliate links and will take you directly to the products on the Amazon website:
This organic shampoo
is proving to be very popular going by the high number of positive reviews. Again you can buy this as a set with the organic conditioner
.
4) Mill creek botanicals biotin therapy formula
Next up is another one that is more affordable for regular use, but will also appeal to those that put natural ingredients and eco-friendly shopping habits above the results. This company specialises in botanical formulas with organic, natural ingredients and helpful substances. There are no dangerous chemicals and they promise that the product is not tested on animals. The key components here are biotin and cystine, which was singled out as a top amino acid for hair regeneration. There is also the benefit of argan oil and jojoba to add to the appeal. The only real downside here is that this natural product doesn't really lather up. It doesn't always feel like it is working, but then it surprises people with the results.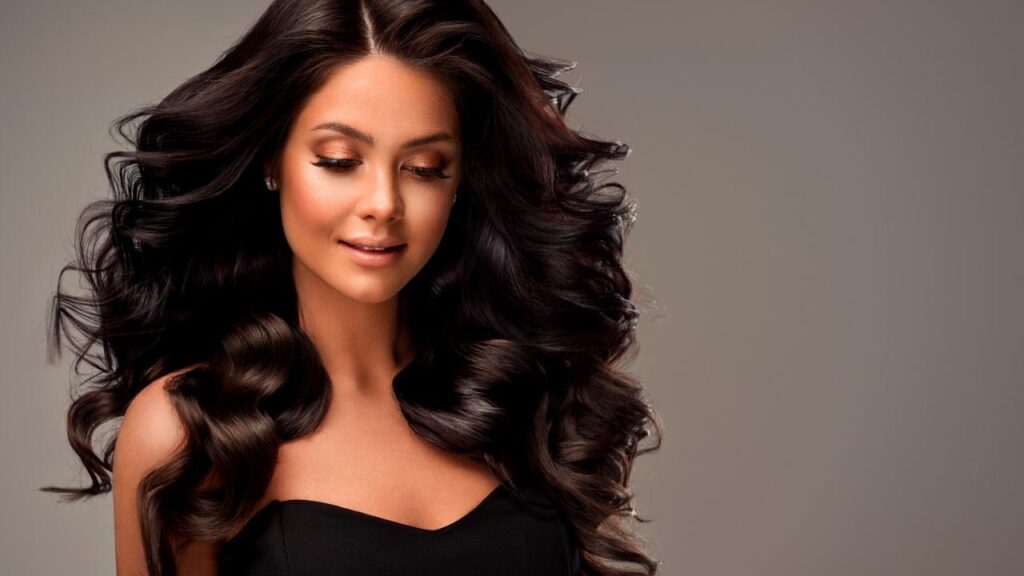 5) Jason natural biotin shampoo
This next option is another one that offers a truly natural formula with no risks whatsoever. There are no parabens, sulfates, artificial colours or anything that might pose a risk. Instead, you get a host of botanical elements to enjoy or a great nourishing treatment and a nice scent. Of course, biotin is a key ingredient here to help rejuvenate the hair and add strength. But, this is aided by the use of vitamin B5, lavender and ginseng. There are warnings from buyers that this won't lather up like "normal" shampoos. But, many love the scent and the range of other products and conditioners available that complement this formula. Regular use can lead to stronger, softer hair that is noticeable.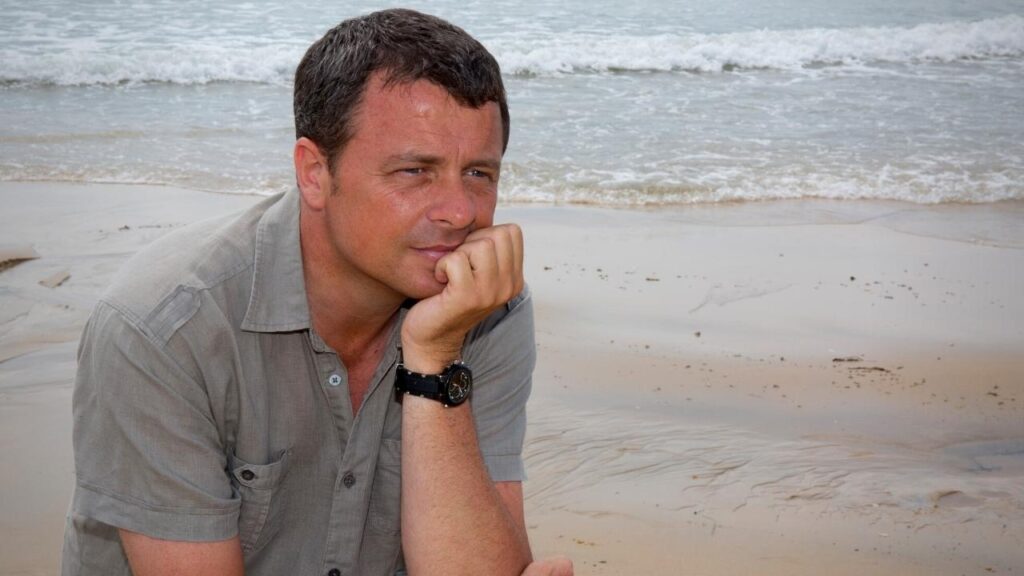 6) Biotin & apple cider shampoo
This final option is something a little bit different. There are some people that love the idea of shampoo bars and others that can't quite get used to them. On the plus side, you get a really nice natural product that has no plastic packaging and feels nice in the hand. On the other, it doesn't have the same feel as a normal shampoo. But, this one is worth the weird feeling because of the incredible ingredients included. In addition to that strengthening biotin, you also get nourishing beeswax and shea butter. The health benefits continue with the apple and apple cider vinegar. It should refresh your hair, soothe your scalp and make washing your hair more enjoyable. This cruelty-free, eco-friendly bar could be a good choice for those after the more ethical option.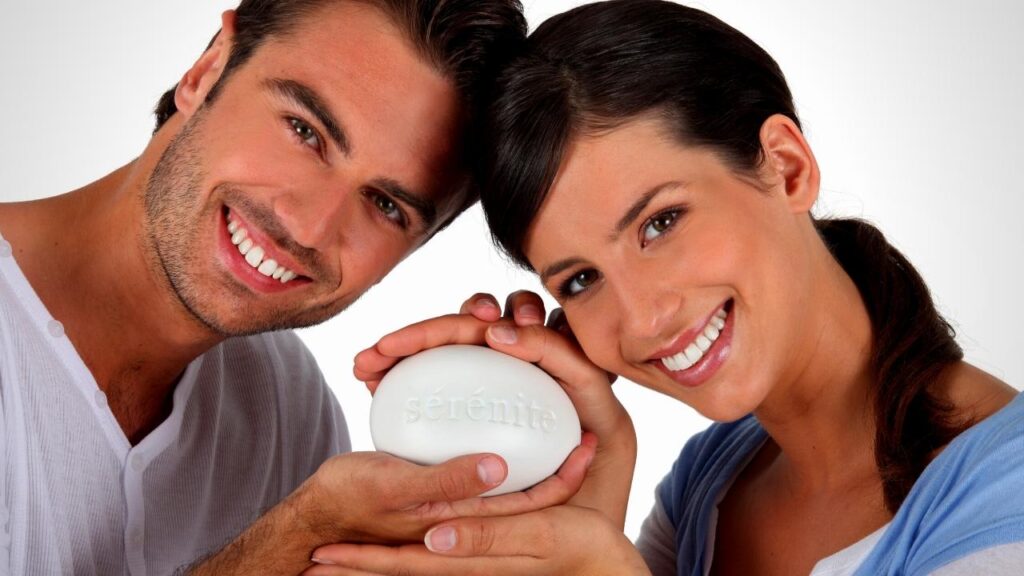 The use of argan oil for hair growth
Argan oil has become a beloved high-end beauty product. It comes from the kernels of the fruit of the Moroccan argan tree. In fact, if you have ever seen those famous images of goats eating fruit way up in trees, that is what they are eating. We get the oil from the undigested seeds, so have a lot to thank those goats for.
We love it when hairstylists add this product to our hair at the salon. The scent is amazing and it leaves our hair feeling like new. It quickly adds moisture, deals with frizz and adds a nice shine to our hair. But, there is no reason why we have to limit our use of this product to these special occasions. There are products out there with argan oil that can help us maintain that look and feel.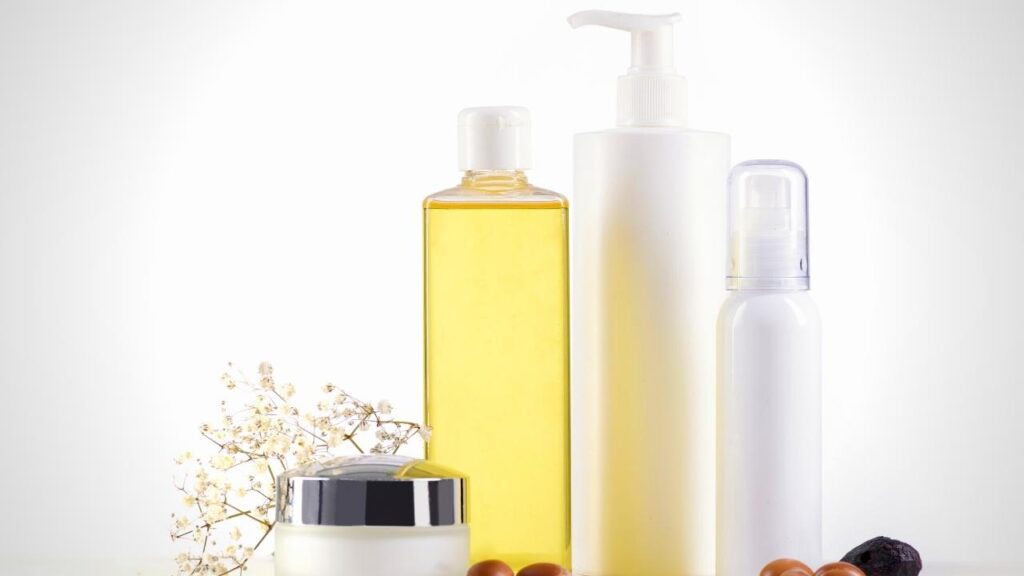 You can find argan oil in your health and beauty products. Some conditioners and moisturisers will use this incredible oil as a way of nourishing hair and skin. The impact of this oil can be highly effective in shampoos because not only does it target thin, dry and lifeless hair, it can also help to add some moisture to your scalp. This is because it is rich in antioxidants, Vitamin E and other fatty acids. It can soon give hair a healthy texture while also combatting dermatitis.
1) Sphagnum botanicals hair growth shampoo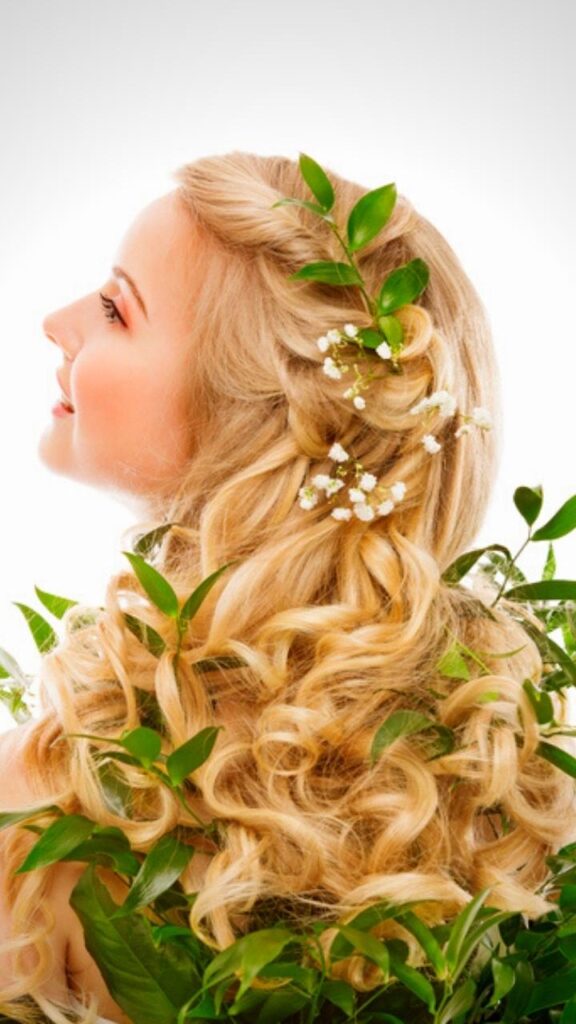 This product is a 100% natural shampoo that uses both biotin and argan oil. Therefore you can get a product that has a greater impact on hair health and growth with that 2-for-1 approach. There are no synthetic ingredients to worry about here, such as colours, fragrances or sulfates. The scent of the peat and argan oil should be enough for a spa-like experience. Unsurprisingly, you do have to pay a little more than average to get this feel and experience, but it isn't too expensive.
New users are encouraged to keep going with this, despite the strange brown colour of the shampoo. This isn't going to stain your hair and it just means that the liquid is full of nutrients and helpful ingredients. In fact, there are plenty of positive comments about the effect that this product has on hair and the condition of the scalp. There are even users that used prescription treatments that found this to be an effective natural alternative.
One factor that may be a concern to some environmentally-minded users here is the use of peat. Peat can have a great effect on hair follicles to heal any damage and regenerate growth. You could end up with much thicker hair as a result. However, peat bogs are in decline and there is a drive to eliminate the unnecessary use of peat compost in the UK. This shampoo used natural peat from Nordic bogs and, presumably, are made in a sustainable way. Follow your own judgement here.
2) Pura D'or original gold label
If you are happy to pay a lot more money for a high-end formula, there is this option from Pura D'Or. This is their Gold label formula for dealing with thinning hair. The combination of argan oil and biotin is, again, a big selling point for that dual-action approach. The other key selling point in this natural solution is the proprietary blend of 17 herbs and botanical extracts. The additional 15 elements include nettle lead, red Korean seaweed, pygeum bark and black cumin seed. This should all work together to thicken hair, reduce the risk of breakages and leave hair feeling much nicer. The pump handle also means it is easy to get just the right amount for your hair.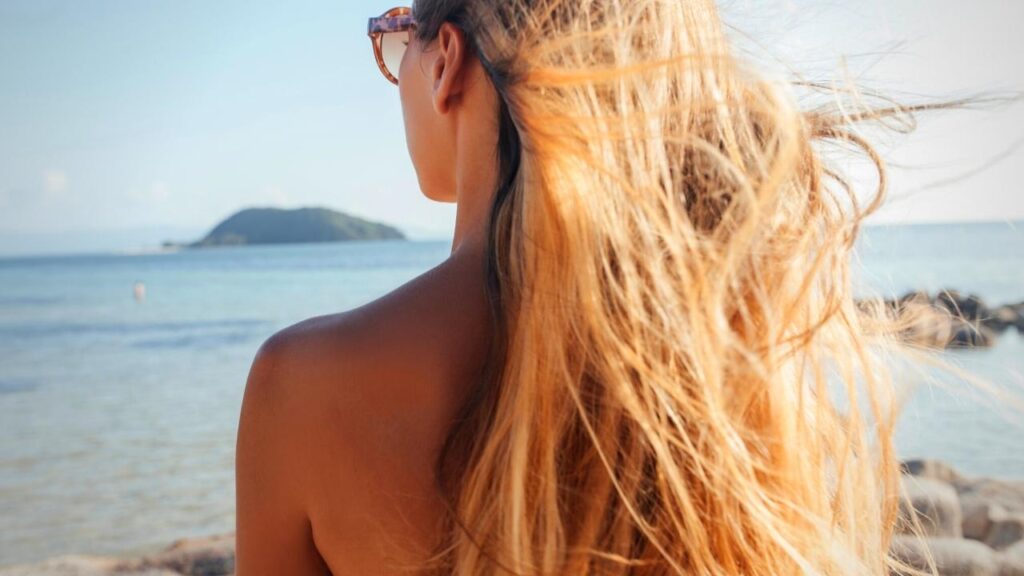 3) ArtNaturals organic Moroccan argan oil shampoo
This next option is a little different because it relies so heavily on argan oil and does not contain biotin. If you are sure that biotin is the way forward for better hair health then this might not be for you. But, there is still a great formula here that shows that argan oil really is a great alternative. The argan oil gives a great nourishing effect to hair of all types, so this product is suitable for pretty much all users. Some people with greasy hair have had some issues, but they are the minority. Again, this means unisex appeal that you don't always get with restorative shampoos. You can use this regularly to repair thin and damaged hair or to get that shine back.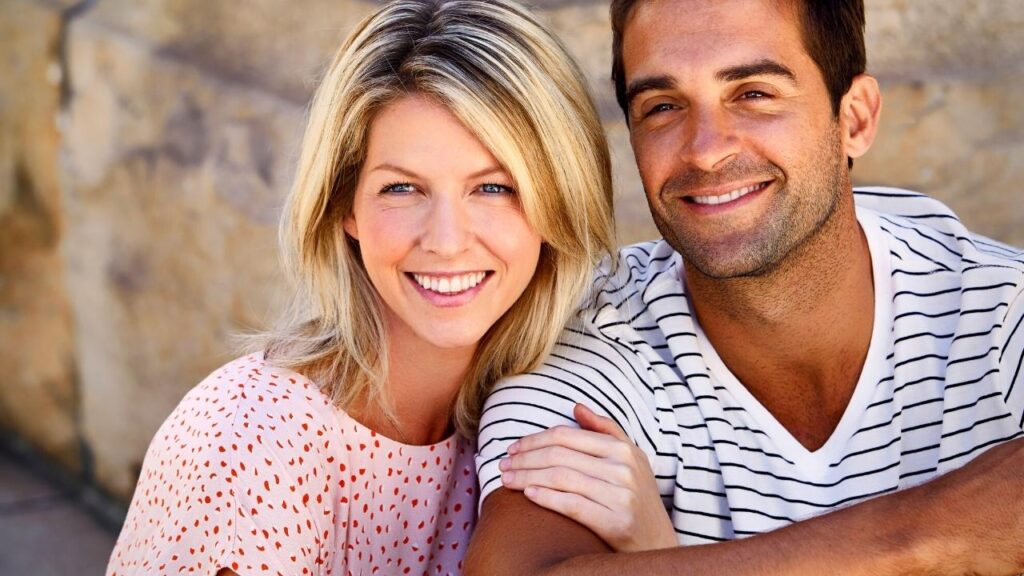 Additional ingredients here include other oils such as avocado and almond oil. This should enhance the properties of the shampoo for even better results, all without the need for too many synthetic ingredients. There is also jojoba and peach, which should allow for a nice scent each time you use this product.
What is interesting about this shampoo is that some of the best comments come from those with scalp problems rather than hair problems. There are users with psoriasis and other conditions that have seen significant improvements after making the switch. Some also found that they didn't have to use a separate conditioner anymore.
Massaging your scalp with olive oil
The benefits seen above show that these sorts of oils and nourishing ingredients aren't just for our hair. The deep impact of these formulas can go much further to help add moisture to the scalp. This can then reduce dryness and itching, with some great effects on irritated skin and conditions like psoriasis. These effects are partly down to the oils themselves, as they penetrate the surface and nourish the cells. But, there is also a benefit in the act of massaging the product into the scalp. This massaging process stimulates blood flow and natural oil production in the skin.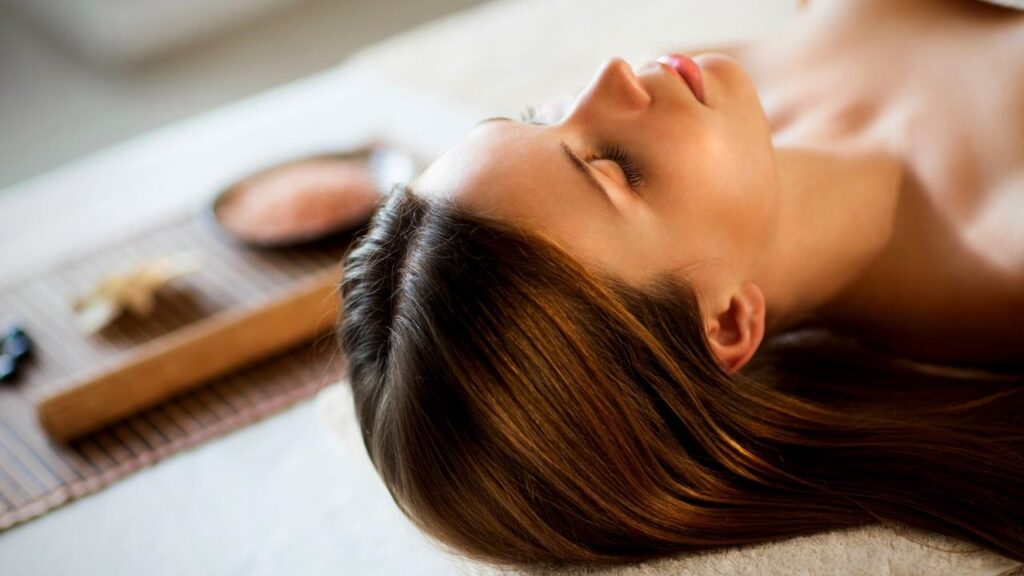 This process means that there are some people that will use massage and other oils to try and create a similar effect. One such solution is to use olive oil. Olive oil can be effective in adding some moisture to dry scalp and aiding irritation and dandruff. It is best to massage it in, leave it there under a shower cap to sink in for 15 minutes, and then rinse it off.
This process isn't the most efficient because of that waiting time. It also isn't quite as pleasant as using a nice smelling argan oil shampoo in the shower. But, this could be a good lifehack for those that can't afford to keep buying expensive bottles of argan oil or biotin shampoo. It is worth a shot for minor cases of dry scalp or for sunburnt scalps in the summer.
1) Essy hair growth oil with caffeine
If you like the idea of using an oil product as a conditioner rather than a new shampoo, but don't fancy using olive oil, there are products that can help. This one from Essy is a great example that uses castor and rosemary oil. This is a popular choice because you also get biotin and caffeine to help stimulate hair growth and thickness. With regular use, you should find that your hair is stronger with healthier ends and that you can see improvements to your scalp. Just be aware that it has to stay in for at least 30 minutes before washing your hair, so some good time management is essential here. You could leave it in overnight if preferred.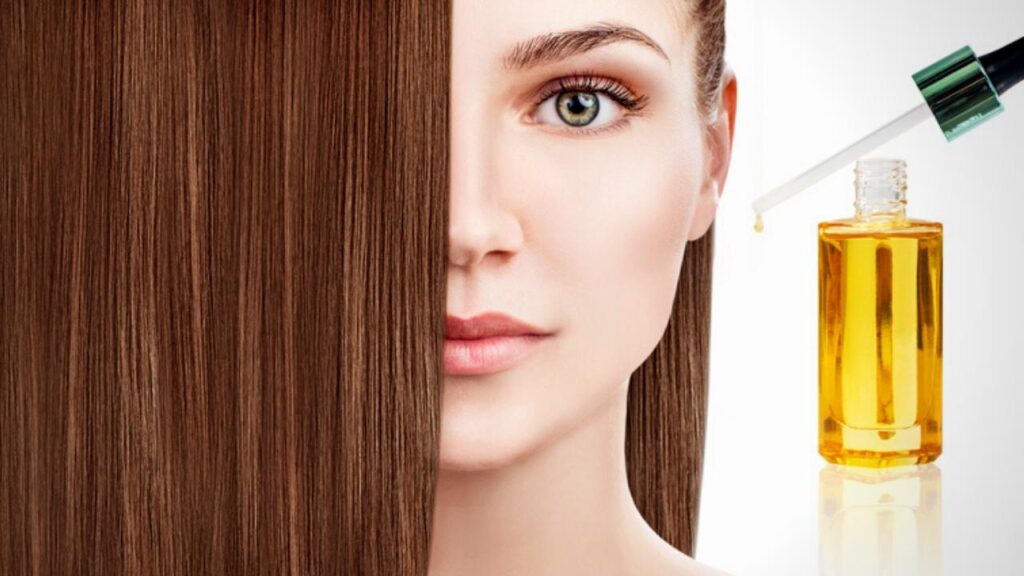 2) Shea moisture Jamaican black castor oil
Finally, we have an oil-based mask. This one does not have biotin, so you aren't going to get the same hair thickening benefits as the shampoos mentioned above. However, you do get a good blend of nourishing oils that can help to improve the health of your hair and scalp from the roots. This includes coconut oil, black castor oil, shea butter, mango seed butter and olive oil. There is also some peppermint in there to help stimulate the scalp for a better result. This is another one that you need to leave on for a little while. But, you can wash it off after 15 minutes if you sit with it under a cap and hairdryer.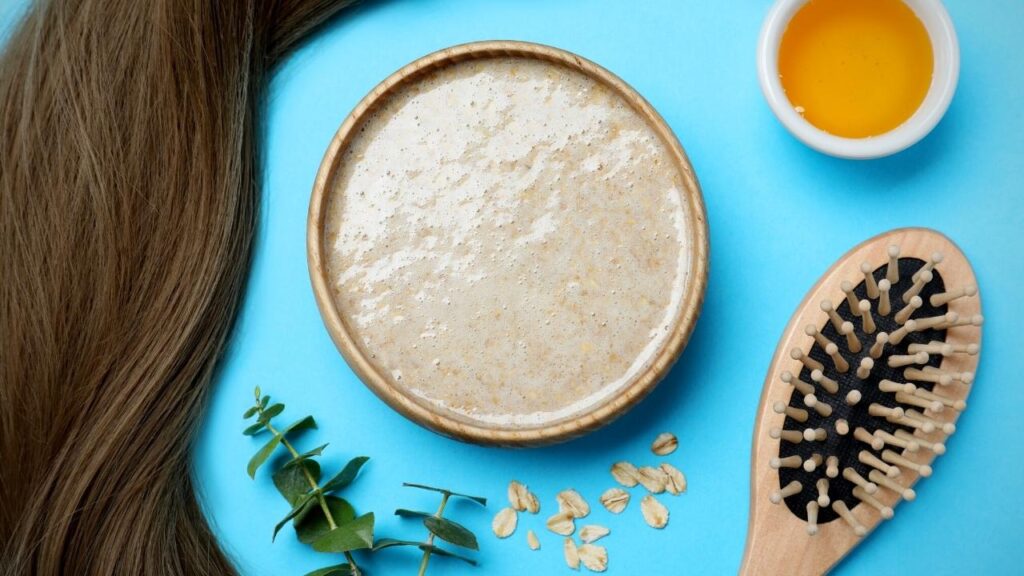 Finding the right biotin, argan oil or other treatment for you
These products are just a handful of the options that are available. There are lots of different biotin shampoos with different demographics and sales pitches in mind. Likewise, there are many argan oil solutions and masks out there. The aim here was to offer an overview of approaches and styles to give some a better idea of the best choice for your hair. If you need fuller hair, biotin shampoos could be the way to go. If you want a more nourishing treatment then you can't go too wrong with argan oil. If you have scalp issues and like the idea of the massage then those oil masks might work out well.
Take your time to find a product that suits your needs, and your budget, for the best result. If one of the "best" options doesn't work for you, try again. The most important thing is that you find a pleasant formula that helps with the condition of your hair.