Last Updated on 17 February 2022 by Alisea Mae
This post contains affiliate links meaning I may receive a commission if you decide to make a purchase through one of these links, at no extra cost to you. This helps me to maintain this website and generate a small income for myself.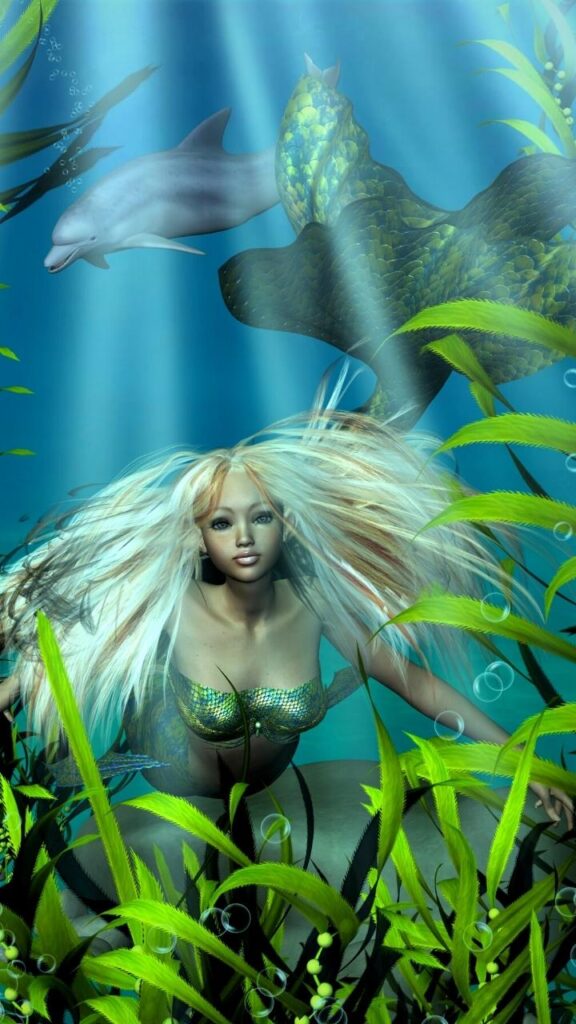 Seaweed (marine macroalgae) can be classed into 3 main types – green, red and brown algae. This plant has only recently received enough praise in Western health and beauty markets and can now be found in many natural skincare products. Many cultures have long known that this marine wonder is a bit of a superfood with lots of vitamins, minerals and antioxidants. They also knew the potential for skincare.
The properties of seaweed are known for rejuvenating the body, and moisturizing and toning the skin. Due to its high nutrient value, seaweed is frequently used in skincare formulations like seaweed soap and other organic skincare and Thalassotherapy products. The Greek word "Thalassa" means "sea," and clearly distinguishes the source of the components contained in Thalassotherapy products, which are used to moisturize, tone, and rejuvenate the skin. It beautifully cleans, soothes, and tones while giving the body a great boost in energy by stimulating the metabolism. Moreover, seaweed can improve circulation, while maintaining a youthful appearance for the skin. In fact, seaweed has been successfully used for the treatment of various skin conditions like acne, dermatitis, eczema and psoriasis as well.
Today, many beauty companies have ranges of cleansers, lotions, masks and much more with seaweed extract. So, what seaweed beauty products and treatments are on offer? Also, why are they so beneficial?
Here are 12 different ways that we can take advantage of seaweed skincare for our health and beauty:
The links below are my affiliate links and will take you directly to the products on the Amazon website:
1) Hand soap:
Real bars of hand soap are a great starting point. Not only do they provide regular access to all the great nutrients in seaweed, but they are also great to look at and more environmentally friendly than liquid hand wash.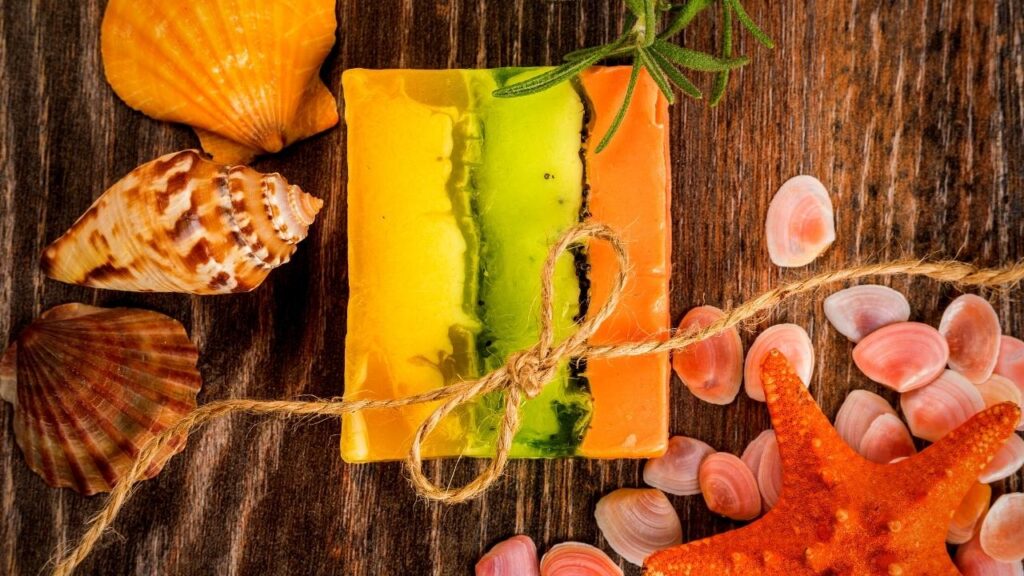 The wild-harvested seaweed soap
made by 'Faith in Nature' is made with only natural and organic ingredients. It is also fragrance-free making it ideal for sensitive skin. You can buy a pack of 3 bars from the Amazon website.
2) Body lotion:
Seaweed is a brilliant botanical extract for moisturisation because of the number of humectants and high vitamin E concentration. This means that this is a great ingredient for lotions and moisturisers after bathing. Oarweed is especially helpful here because of its water retention.
Add a bit of luxury to your skincare routine with the seaweed body lotion
from 'Green Angel' which contains organic essential oils. This lotion, made from seaweed harvested in Ireland comes in a pump-action bottle for ease of use and is recommended for all skin types.
3) Hand cream:
Alternatively, you could get a similar, nourishing product as a hand cream. Seaweed extract can be great for those of us with dry hands – especially those that don't like floral scents on our hands all day.
'Green Angel' also produce a lovely smelling seaweed hand lotion
which comes in a 200ml bottle.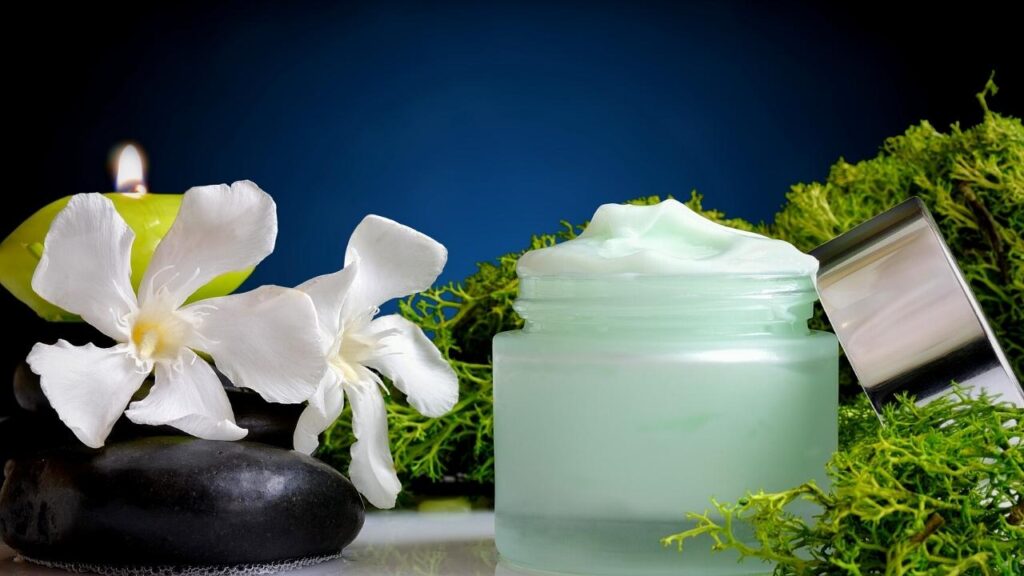 4) Shower gel:
The vitamin count in seaweeds goes far beyond that nourishing vitamin E. There are also high levels of vitamin B and C. When ingested, this can help with fatigue and immunity. When applied to the skin, it can help with pigmentation issues and sun damage. Therefore, a seaweed shower gel may do more than clean.
'Neals Yard Remedies' is a certified organic apothecary producing health and beauty products. Their iconic blue bottles are made to reduce the light reaching the product, therefore, enabling few, if any preservatives. The revitalising seaweed and arnica shower gel
is available in a 200ml bottle.
5) Facial moisturiser:
There are also anti-ageing properties in seaweed thanks to the high number of amino acids. These proteins act a little like collagen and plumping agents in other beauty products. They can plump up the skin to reduce the appearance of lines and wrinkles. This could add an extra benefit to your daily moisturiser.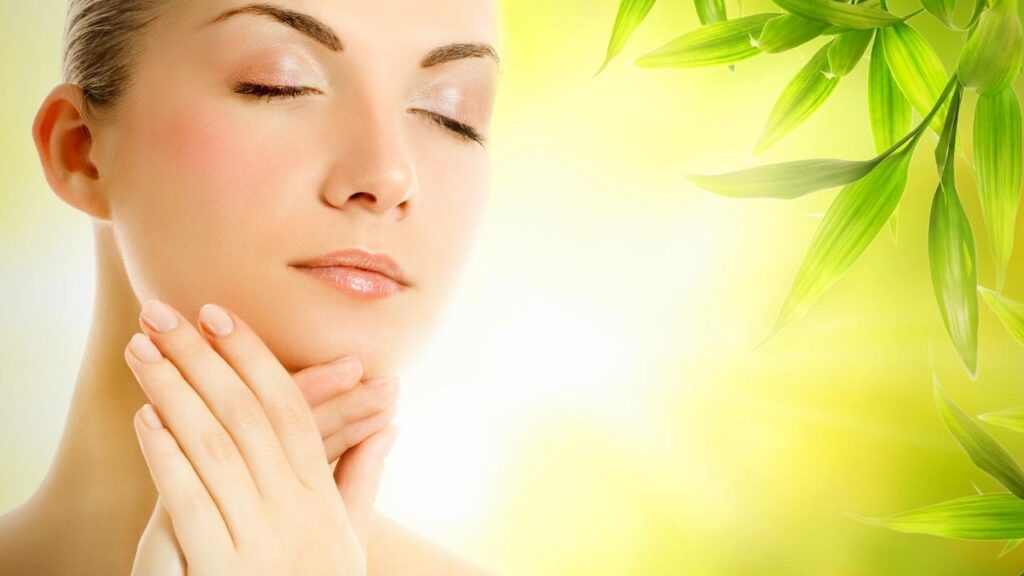 The multi-award-winning seaweed and collagen face cream
by 'Green Angel' comes in a 50ml jar. This cream is rich in antioxidants which protect the skin from free radical damage and help improve the appearance of fine lines and wrinkles.
6) Facial cleanser:
Seaweed is full of helpful minerals, such as magnesium, zinc and omega. These minerals can be very helpful in skincare treatments by providing healing properties. This can be great for those suffering from acne and other skin conditions. Bladderwrack, in particular, has strong anti-inflammatory benefits. Look out for gentle formulas with high levels of nutrients for the best results.
The first step in your daily skincare routine is your facial cleanser. The 'Green Angel' pure and organic seaweed cleansing lotion
can be used each morning to help keep skin looking youthful as well as remove makeup at night.
7) Body scrubs:
Adding seaweed to a facial scrub is a great way to rejuvenate the skin. The particles of seaweed retain many of the beneficial nutrients mentioned elsewhere in this guide. Furthermore, they can help to exfoliate the skin and promote the health of new cells.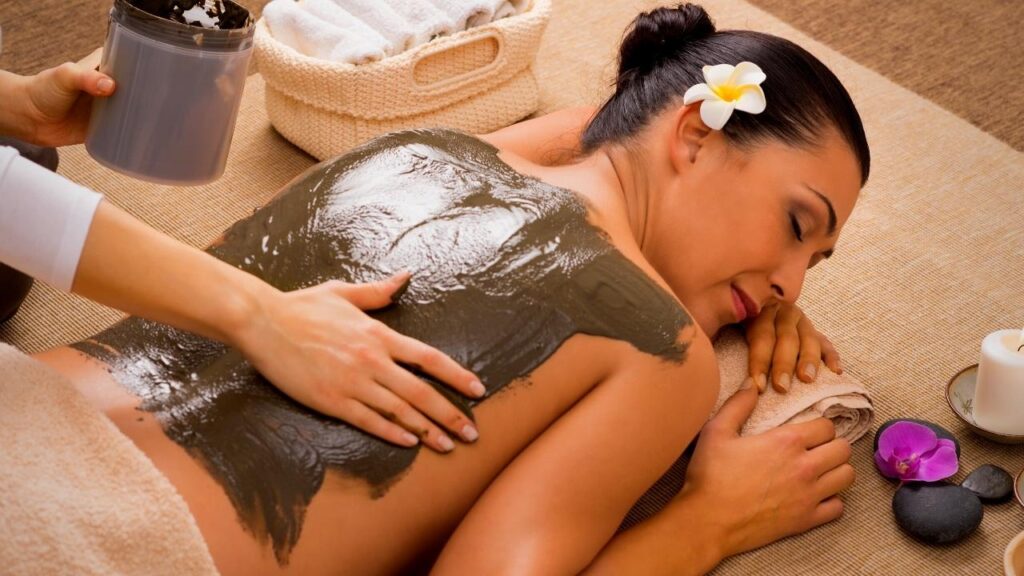 In addition to these products that contain seaweed extract, there are also other ways that we can use real seaweed skincare in beauty treatments:
8) Body muds or wraps:
Body wraps in seaweed and mud can sound quite messy and extreme. However, this is a brilliant way to make sure that you cover yourself head-to-toe for a luxury experience. Seaweed was made to wrap around us like film and helps to rejuvenate the skin across the body as well as toning up body muscles and boosting the metabolism. Circulation is improved while simultaneously expelling toxins from the body. Seaweed therapy has been known to assist in the treatment of arthritis and provides respite from muscles and joint aches.
9) Face masks:
If this seems too intense, or too much like hard work, there are face masks with seaweed that can work well too. Nori seaweed sheets aren't that hard to get hold of. Just soak them in some water and leave them on your face for a little while. Again, the strong, thin sheets are perfect for this sort of treatment.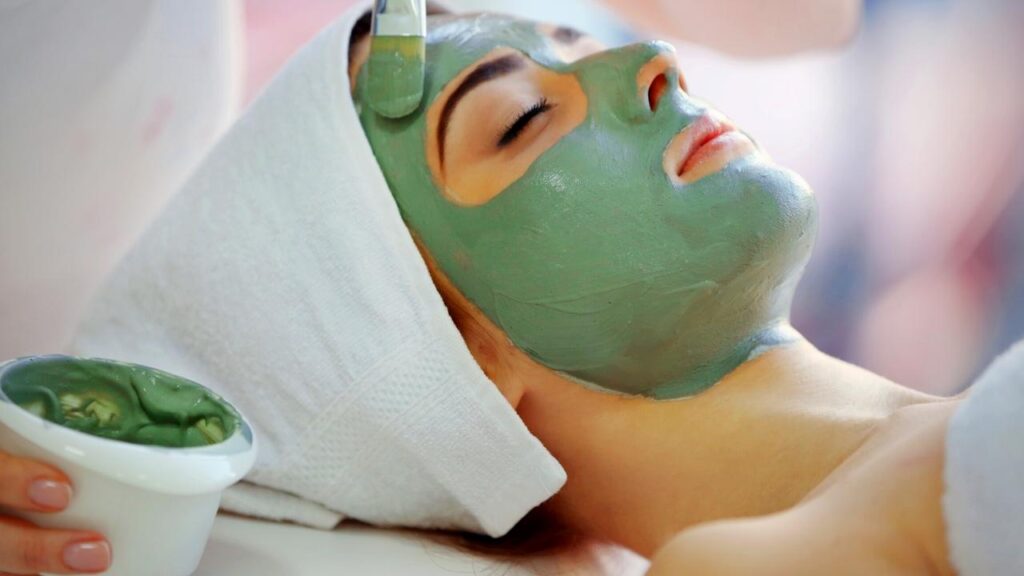 'Green Angel' has come to the rescue again with their seaweed face mask
which also contains aloe vera and avocado. Used regularly this mask can help improve the complexion of your skin.
10) Eye mask:
Some companies also take the anti-ageing properties of seaweed and bring them into specialised eye mask products. The idea here is the combination of moisturising agents, pigment control and plumping proteins can help with dark circles, swelling and lines around the eyes.
11) Bathing in seaweed:
When we say bathing in seaweed, we don't mean taking a dip in the sea. Some people like to bring the kelp and bladderwrack to their bathtubs. Studies have revealed that there is a considerable uptake of minerals absorbed by the skin during a seaweed bath. This type of bath equalizes the essential ingredients that make up the body's chemical composition.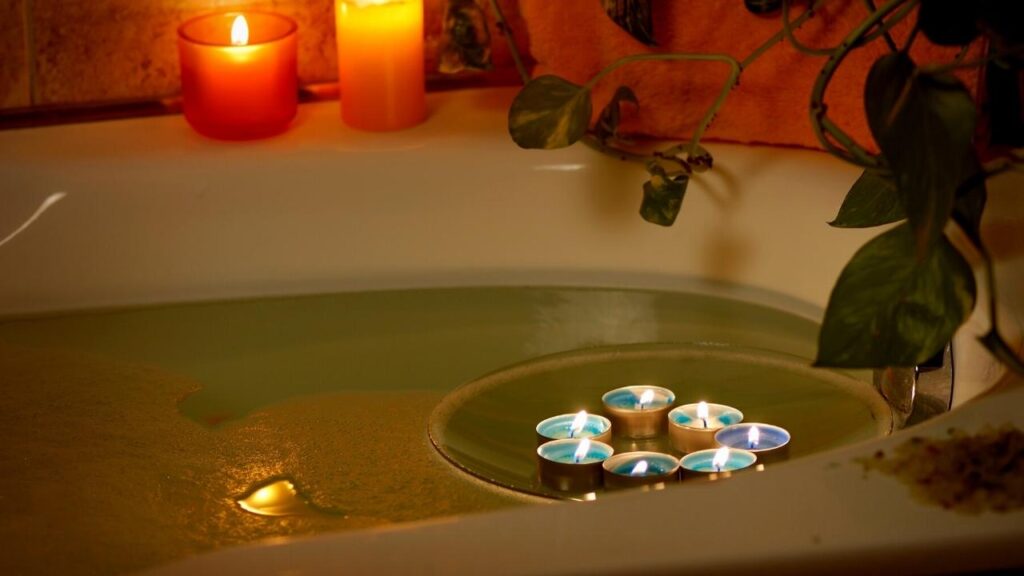 Seaweed baths were highly sought after during the Edwardian era, especially in Ireland and Britain where seaweed was native to the environs. Other bygone eras like ancient Greece also believed that seaweed had the power to instil longevity and preserve health. The consensus was that seaweed baths and treatment would heal illnesses deemed the result of a mineral deficiency.
Steaming seaweed creates oils abundant with complex polysaccharides, proteins, vitamins, and minerals. Because the oils become perched in the water, it's easy for the skin to absorb seaweeds benefits. Seaweed also detoxifies the body and provides curative results.
12) Eating seaweed:
It pays to be a little more careful when eating seaweed. A little here and there with sushi and other Asian cuisines can help with mineral and antioxidant counts. It is also more pleasant than some bathing techniques. But, too much could lead to too much iodine and thyroid issues.
Important considerations when choosing the best seaweed beauty products.
Before we conclude, it is important to point out the risk of allergies with seaweed skincare. There are some people that are intolerant of seaweed – sometimes to dangerous levels. You may have experienced this when out swimming in the sea. If the nutrients of seaweed have the chance to become into the skin, such as when trapped in a bathing suit, this can cause rashes and other complications. Those that believe they have allergies should not use seaweed beauty products – especially those wraps and masks.
Also, those that are looking for the greenest solutions may want to consider the practices of the companies they choose. There are some major brands that may offer a vast range of solutions with high quantities of great seaweeds. But, are they obtaining the weed in a sustainable manner? Extensive cultivation of naturally-occurring weed can be damaging. Choose companies that work with their local environment.
Why not add some seaweed skincare to your beauty regime.
Seaweed doesn't have to be slimy and disgusting – that is unless you want it to be and feel that a wrap or seaweed bath is ideal. There are lots of ways to bring this healthy plant into a bathing regime or daily skincare regime. If you want to go all out, look at those wraps, masks and more extreme facial treatments. You could see a range of positive effects on your body. Alternatively, go simple with the day-to-day soaps, cleansers and lotions. You may still be surprised by the results.
How to take a Seaweed bath at home
Put half a bag of knotted wrack kelp or bladderwrack kelp seaweed in a bathtub of hot water. The seaweed will transform the bath into a beautiful sea of green and the water will morph into an intense brown. This brown colour is actually the seaweed releasing its minerals. If you like, you can pour in a fresh herbal bath oil to help keep the bath warm and to add a pleasant scent. Allow the bath to cool until it's comfortable enough to soak in. While soaking, the seaweed gel will transfer onto your skin.
Where to buy seaweed
Invigorate your life, relax and detox with a bag of whole seaweed sustainably harvested by the 'Seaweed Bath Co'. This product contains 65 vitamins and minerals and is available from Amazon at around £12.00. This is enough for up to 4 baths and provides an amazing spa experience at home.