Last Updated on 21 April 2023 by Alisea Mae
Switching to an eco kettle is a simple way to save water and energy. Today, I want to present some of the best eco kettles in the UK to show you the range available.
My top pick is the Russel Hobbs 25113 Eclipse Electric Kettle because I feel it is the biggest crowd-pleaser, thanks to its Rapid Boil and eco-friendly features. However, I do own a different model and have included that too. Both have their pros and cons, and I want to be transparent.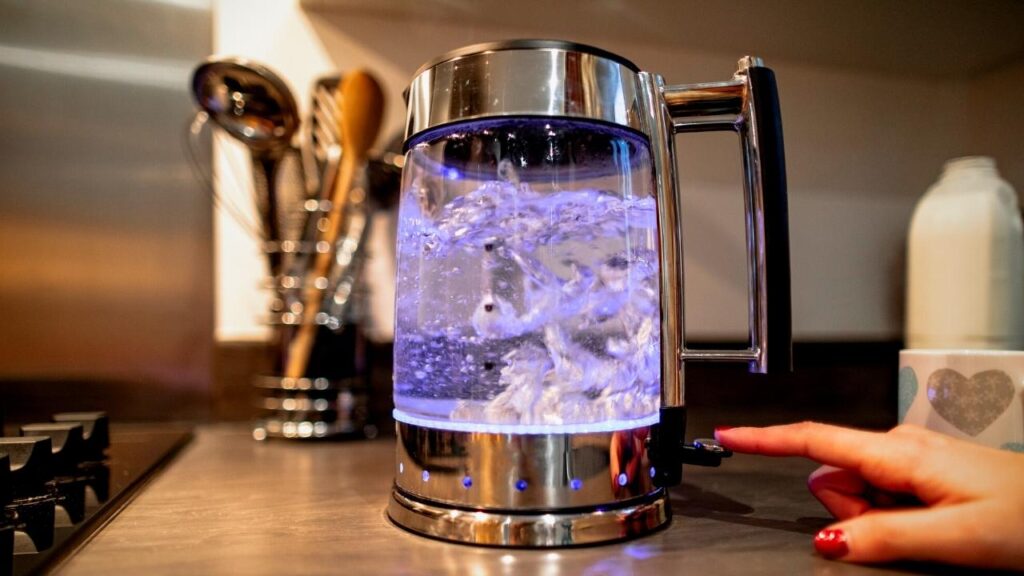 This post contains affiliate links and I may earn a small commission if you buy something after clicking on one.
How I chose these top eco kettles
Because this is such an important purchase with long-term benefits, I spend a lot of time comparing models and reading reviews to get the best options. I am confident that the kettles here can deliver environmentally, economically, and aesthetically. Alongside my top pick, you will find reviews for other styles, such as stove, mini, and thermal-insulated kettles, as well as fun designs.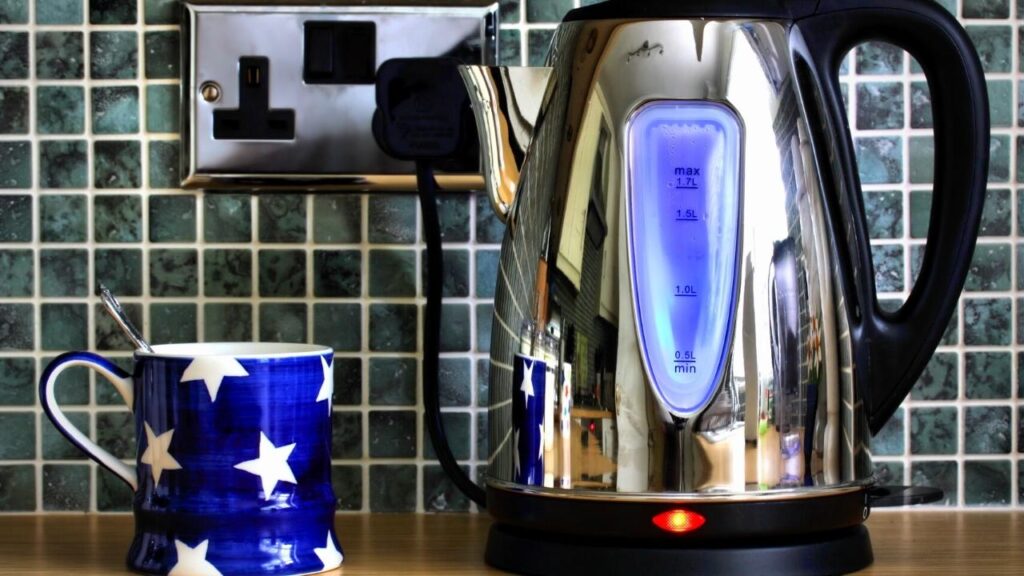 With so many to choose from, let's get started and see which you might want for your morning cup of tea.
---
This is the first of many Russell Hobbs products in this guide because I know how popular this brand is with consumers in the UK. As mentioned before, this is my top pick, and I will elaborate on why. This one is another eco-friendly option that has similarities with the Ninja version above. However, this one may be preferable to those also looking for more of a bargain as I have seen it sold for half the price.
One such feature is the Rapid Boil mode, which boils 1 cup in 45 seconds. That's 5 seconds less than the Ninja one, but is it enough to really be noticeable? I'm not sure. Another beneficial feature for saving water is the easy-to-read measurement on the illuminated window on the side. I have put this down as my choice for a quiet kettle because it is said to be 75% quieter than other models without the tech from this brand. While I can't vouch for this personally, it seems that users do find it quieter than their previous kettle. This is great if you need a quick cup of herbal tea on a sleepless night and don't want to disturb anyone. Of course, the quick boil means you aren't out of bed too long either!
Overall, this 1.7L kettle is pretty straightforward to use and doesn't ask too much of us to get that fast result. The only thing that I feel may hold it back as a crowd pleaser is the design. There is what the company call an ombre effect in copper and silver. Personally, I think it is interesting and more stylish than a single block of stainless steel or coloured plastic. But, I appreciate it if some feel it looks a little discoloured.
Pros
A faster boiling system for great efficiency.
A cheaper price tag for those on a budget.
Some nice water-saving features.
Cons
Not as many smart features.
The design may not be to all tastes.
---
I'm going to stick with Russel Hobbs for a moment and highlight this interesting option from them. This is my pick for glass kettles because of the 360-degree glass exterior – this is perfect if you really want to be able to see inside the kettle to judge how much is in there.
One thing I will question, however, is the need for the light. I can see why some people will love that this is illuminated. The blue light might make the boiling water look great and you could argue that having this on in the kitchen at night means less need for an energy-hungry overhead light. But, is the light wasting energy in a kettle like this compared to one with a small viewing window?
Either way, there are eco-friendly features to this Energy Class A Device. There is a big green marker on the side to highlight where to stop for one cup of water. But, there aren't the same energy or temperature-saving features as other kettles. You can save a lot of energy here by using this correctly, but it doesn't go out of its way to make it easier to do so. That is why it isn't my top pick. Some users dislike how much condensation and limescale this creates. The first is just an aesthetic issue, but the latter is a concern for keeping it clean.
Pros
A 360-degree view of the boiling water.
An Energy Class A rating.
A bold maker for 1 cup of water.
Cons
Issues with limescale and condensation.
Is the light a waste of energy?
---
This is a really interesting product because this thermal insulation gives it a secondary purpose. You can use this kettle as an ordinary kettle to boil water. Then, the thermal insulation means that the water should stay hot inside for up to 4 hours. This means no more boiling water for coffee refills in the morning.
On top of that, the shape and build of this device make it suitable as a carafe. You can keep this flask beside you at your desk and top up a coffee pot without heading back to the kitchen. The stylish shape of the pot and handle means that it won't look weirdly out of place there either. This insulation is the best eco-friendly feature here as there isn't much else to mention.
The boiling system is energy efficient with an automatic cut-off. However, the lack of a viewing window or measurement means there isn't the same level of water efficiency as before. This isn't such a big problem if you plan to make a full pot and drink from it throughout the day. But, it does mean this isn't so suitable for a quick cup of tea at night. Another drawback to be aware of is the heavier weight from all that insulation.
Pros
A 2-in-1 kettle and carafe.
A stylish design that looks great on a desk.
Keeps water warm for 4 hours.
Cons
No window to see how much water is in there.
Heavier than some would like.
---
You might feel that the design of a kettle is as important as the eco-friendly features included, and that is fair. This is a big focal point in a kitchen, especially one with limited space, so you want something attractive. Again, I have turned to Russel Hobbs. The Eclipse model was stylish enough on its own. But, this one has a lot going for it. There is an interesting honeycomb pattern in the texture of the black plastic that catches the light nicely.
This is also another model where you get a lot of value for money. This one is very affordable for those in need of an upgrade but with limited funds. You get some great eco-features with the rapid boil system and the cup indicators on the viewing window. That window is also illuminated with a strong green light that is unmissable at night in a dark kitchen. Another feature I want to highlight is the boil dry protection, which is a great idea.
Aside from the design flaw in putting the window behind the handle, and the fact that it rocks on its base a bit, there is a lot of love for this affordable model.
Pros
A Surprising number of eco-friendly features for the price.
The honeycomb pattern and green light are very stylish.
The boil dry feature is a nice touch.
Cons
A little wobbly and cheaply made.
The window is in the wrong place.
---
Now, this is the one I have at home and, naturally, I highly recommend its use. However, the reason I refrained from putting it up as my top pick was that I know not everyone has a stovetop. This one has more niche appeal than the other electric kettles. So, if you are in the same position as me and can make use of this style, this is a great one to go for. If this isn't your thing, either due to your hob situation or your dislike of whistling kettles, you can move on to the next option.
As this isn't electric, you aren't going to get the same eco-friendly tools for quick boiling actions, temperature controls, or other settings. The traditional design also means there aren't any indicators for the water used. However, this traditional design is gorgeous with the heat-resistant handle at the top, the colourful ceramic body, and the curved spout. It is also bigger than the standard 1.7L electric kettles at 2.1L.
Pros
A great alternative if you don't want to waste electricity.
A traditional design.
A higher water capacity.
Cons
No way to see how much water you've used.
No features for controlling the temperature.
---
The name of this product is encouraging for those looking for the best eco kettle in the UK. On closer inspection, you find that it does a lot of interesting things at an affordable price. The stand-out feature isn't anything to with the tech, but rather the use of bio-based plastics. This is a great way to reduce traditional plastics and have a lightweight model. The design is also fun with the clean lines and shape of the handle, and there is a set with a matching toaster.
This cordless model uses a flat heating element for easy cleaning and an auto shut-off system when it reaches the right temperature. There is also a 1cup indicator on the window – it is just a shame that the position isn't ideal. The bigger issue is that it takes longer to boil than advertised. This could counterbalance some of the eco-benefits in the design.
Pros
The use of bioplastics.
The clean lines and unique shape.
The ease of cleaning.
Cons
The long boiling time.
The position of the window.
---
Finally, I wanted to add a mini kettle. Mini kettles are great because there is no way to overfill them in the same way you would the larger 1.7L models in this guide. This makes them great for eco-friendly use but also for single people and those with smaller kitchen areas.
A mini kettle doesn't mean you have to compromise on style either, and this one has a brilliant retro look with a 50s-era design and SMEG logo across the side. It also comes in a wide range of colours. This 0.8L model claims to have super fast boiling, although some do dispute this, and the added benefit of a concealed element for ease of cleaning.
A downside here from an environmental standpoint is the lack of measurements on the side. It holds just 3 cups, but a 1-cup marker would have been nice. There are also warnings from users that it doesn't last as long as they'd hoped. Overall, it is a cute addition to a small kitchen that brings joy, but not the best eco model overall.
Pros
A smaller capacity so you can't boil too much water.
A really nice retro design.
Seems to be easy to clean.
Cons
Mixed comments about the boiling speed.
Longevity issues.
---
FAQs about these eco kettles
What makes a kettle eco-friendly?
There are lots of great features to look out for that can make a kettle eco-friendly. The best place to start is with the energy efficiency rating. Kettles that use less energy to boil the water end up being greener to run long-term. Rapid Boil tech is the key factor here, as are any temperature controls to reduce the need to reboil the kettle. Then there are the features to limit water usage. Markers for single cups of water stop us from using more than we need. Lights on the viewing window make that clearer to see, although they will need energy themselves.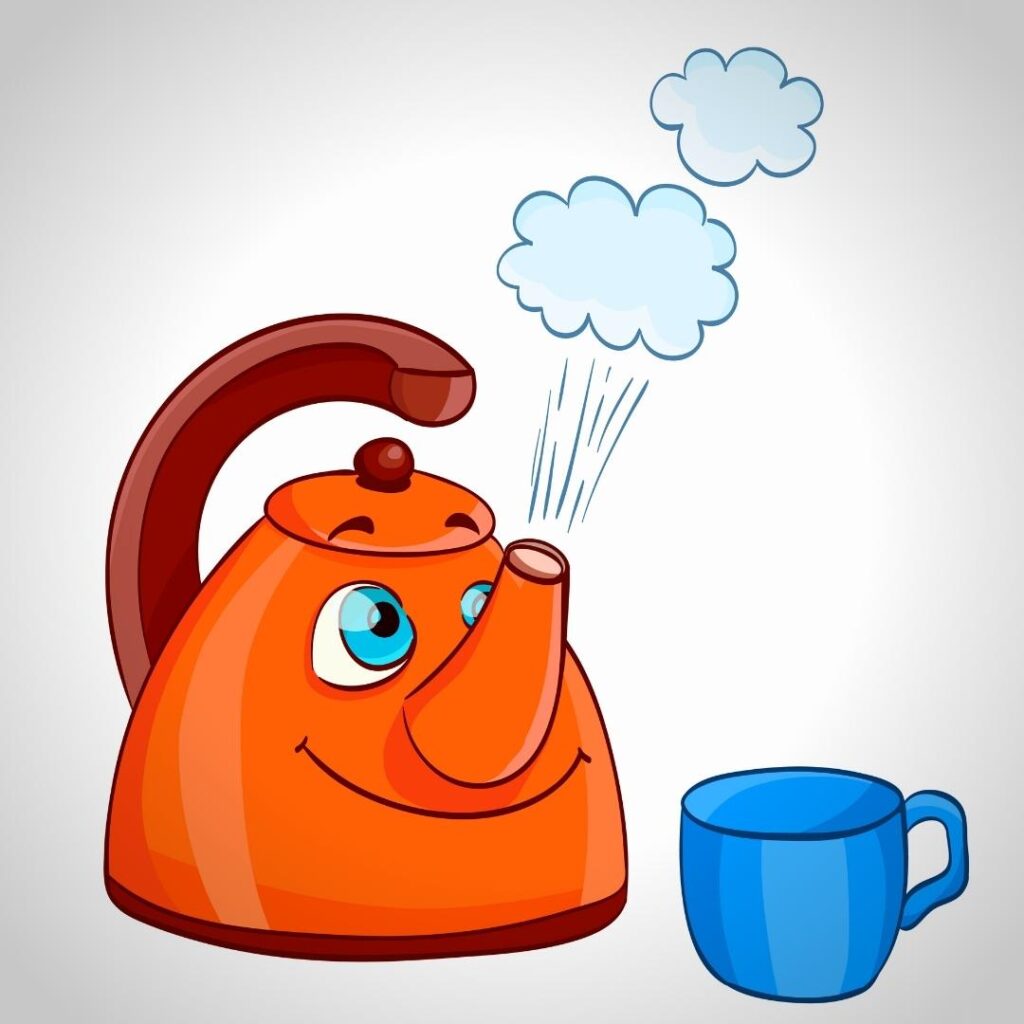 Is a stovetop kettle more eco-friendly?
Not necessarily. There is the assumption that because you are using the gas from the stove and not electricity, you are saving power and, therefore, more eco-friendly for it. However, it can take more gas power to boil a cup of water than it would to do so with an electric kettle. Stove-top kettles also don't have smart features for speeding up the process and keeping the water at a precise temperature. Another factor to consider is the source of the electricity. Homes using electricity from renewable sources are using greener energy than gas.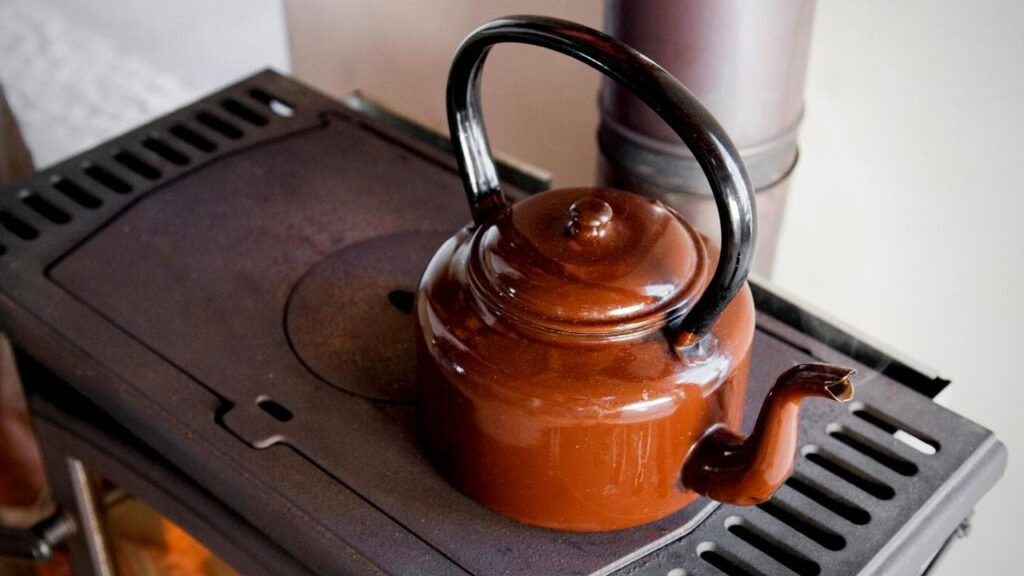 Why descale a kettle?
Descaling a kettle can help make it more energy efficient. It reduces boiling time and can save energy. Do this as often as needed and you may also prolong the life of the kettle.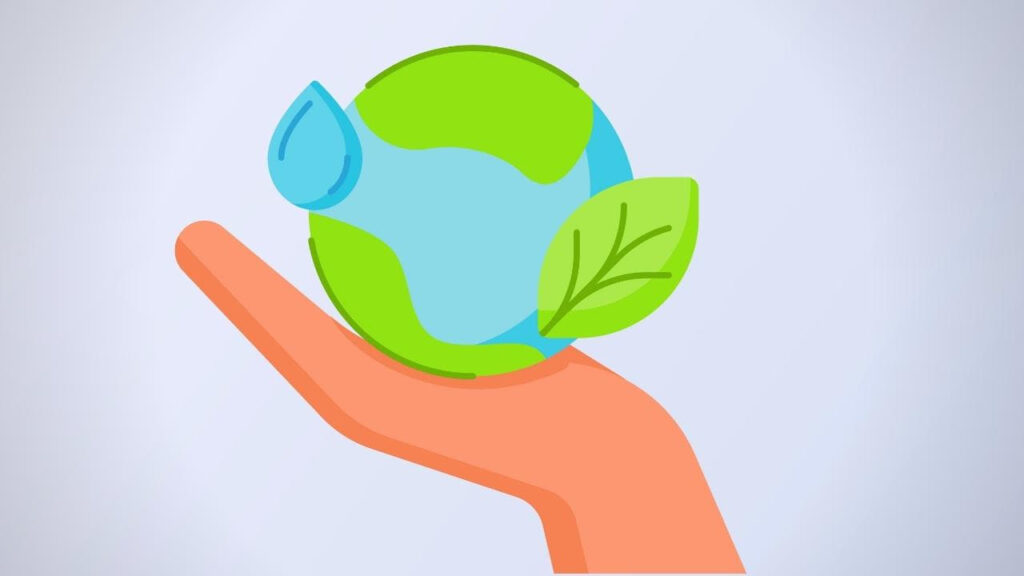 How do you descale a kettle?
There are products that you can buy in stores that will descale a kettle. Just add them to the kettle with boiling water to lift the limescale. Then make sure to rinse it out properly. You can also do this in a natural way to reduce the use of chemicals.
How do you descale a kettle naturally?
The best way to do this is by using a solution of vinegar and water. The vinegar will quickly lift off the limescale as the water boils. Some people prefer to do this with lemon juice to avoid any smell from the vinegar. Others use bicarbonate of soda. See which you have in your cupboard and which works best for you.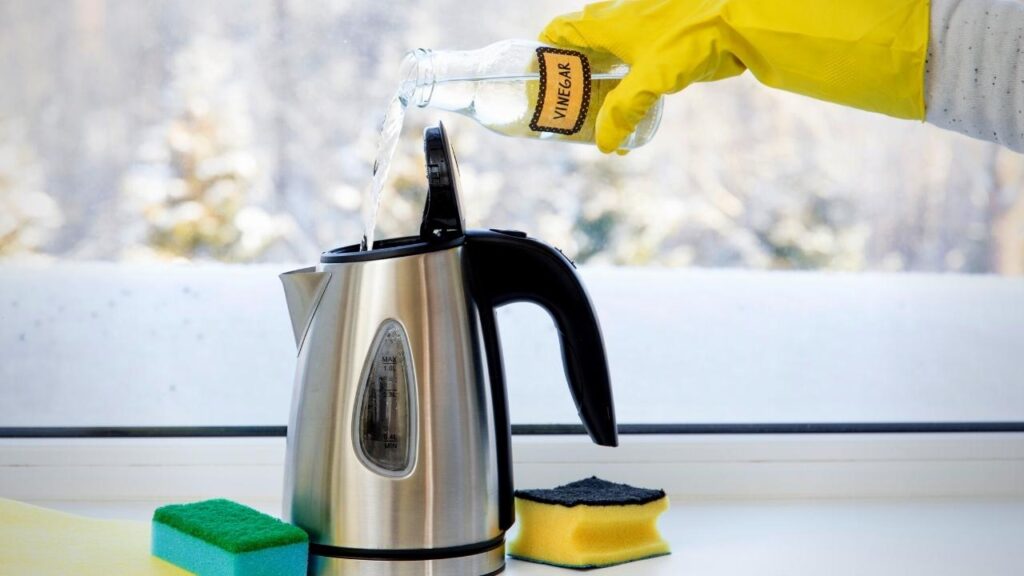 Choosing the best eco kettle
There are lots of different kettles around now with some impressive features to reduce energy and water usage. Take your time to find the one that not only has the features you need, but also meets your requirements in terms of style, cost, and overall functionality. While I recommend the quiet and affordable Russell Hobbs 25113 Eclipse, I hope that one of these suggestions ends up helping you save money and save the planet one cup of tea at a time.