Last Updated on 18 November 2023 by Alisea Mae
Red bush tea has an undeniably great taste and some brilliant health benefits. But, I feel it is underappreciated. So, today I am talking about some of the best rooibos tea in the UK to show you what you're missing.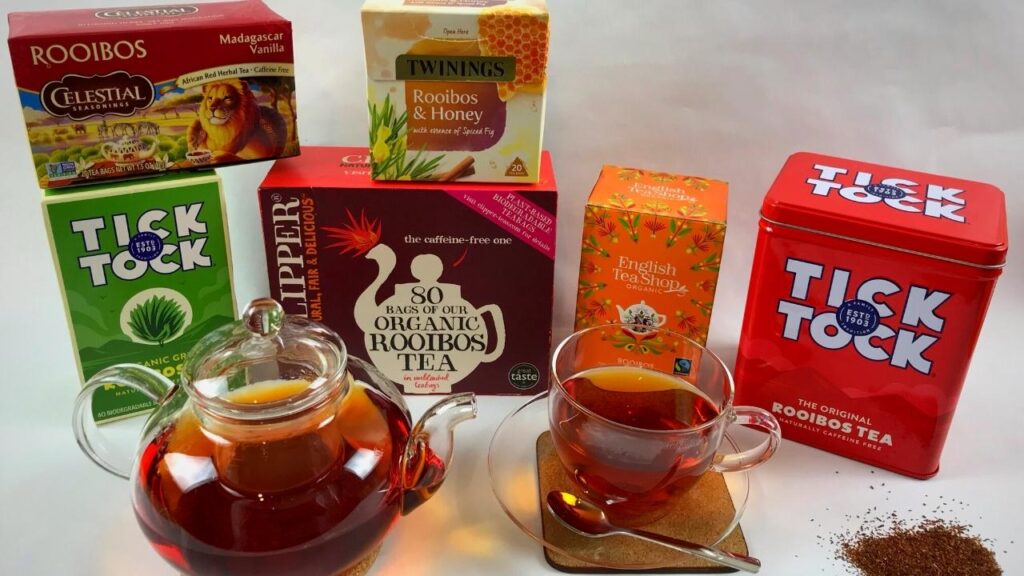 I carefully research and consider each product before choosing the best and most useful ones. If you click on a link and buy something, I may receive a commission at no additional cost to you. This does not influence my choices in any way.
High-quality red bush tea offers a great sensory experience with a natural, antioxidant-rich blend. This is why I love English Tea Shop Rooibos Tea. This is a brand you can rely on for consistent quality and great taste. This is my personal recommendation, but there are plenty of other options out there.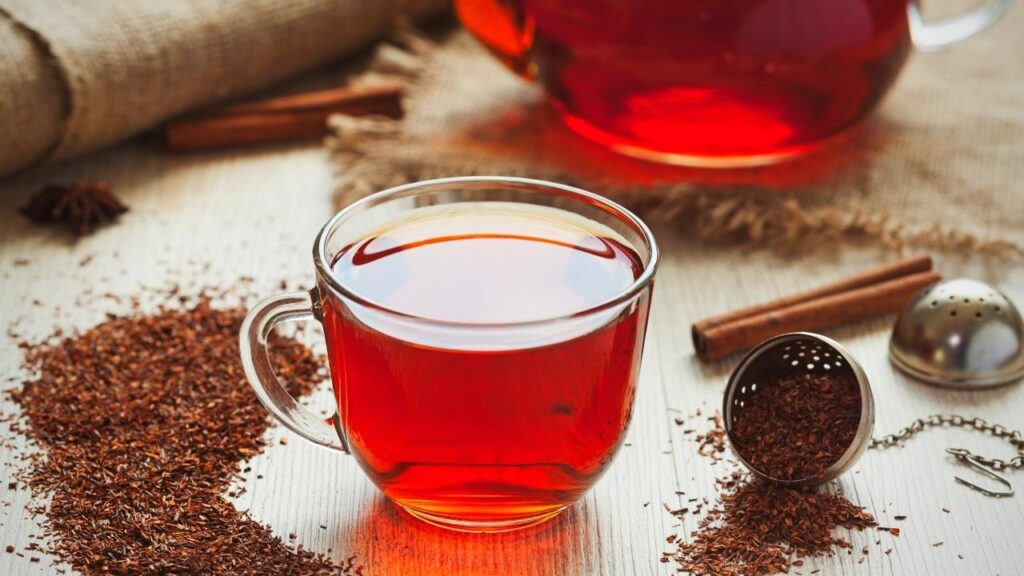 I decided to take my time to find those 5-star gems that tea lovers adore. These are the ones with great flavour profiles, natural blends, and an environmental conscience. These criteria led to a range of interesting products from the more "everyday" red tea bags to some loose-leaf and flavoured options. There are also products for different price ranges.
If your mouth is watering thinking about all this, let's get started with the first product.
---
Let's start with a classic. This is something that you can add to your daily routine as a great replacement for black tea. It is a clean, straightforward rooibos with no extra anything. Clipper is a well-loved brand because of their quality and accessibility, but you also get the added benefit of unbleached bags to protect the environment. Furthermore, they are approved by the Soil Association. If you prefer individual, portable wrapped bags on strings then that is an option here too.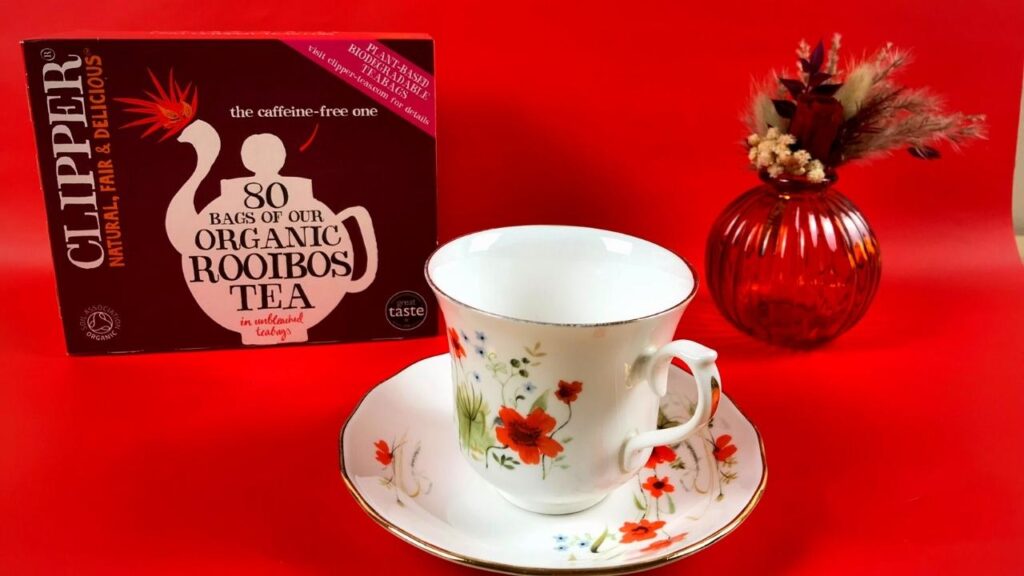 ---
Clipper is someone you can probably find in a local store. But, if you want to support a small retailer, I suggest Natural Health Market. This is a family-owned retailer that packages quality organic loose leaf tea that they promise is deep red and slightly nutty in flavour. The loose-leaf bags make them more eco-friendly and you can opt for a small 25g tester before committing to a larger pack.
---
Green tea is a must for any family that is worried about the levels of tannins in black tea or that wants to boost their antioxidant levels. There are some green varieties of red bush out there for the best of both worlds. Tick Tock is one of the more accessible options for standard red bush and this green alternative with its biodegradable teabags is a great addition to your tea selection.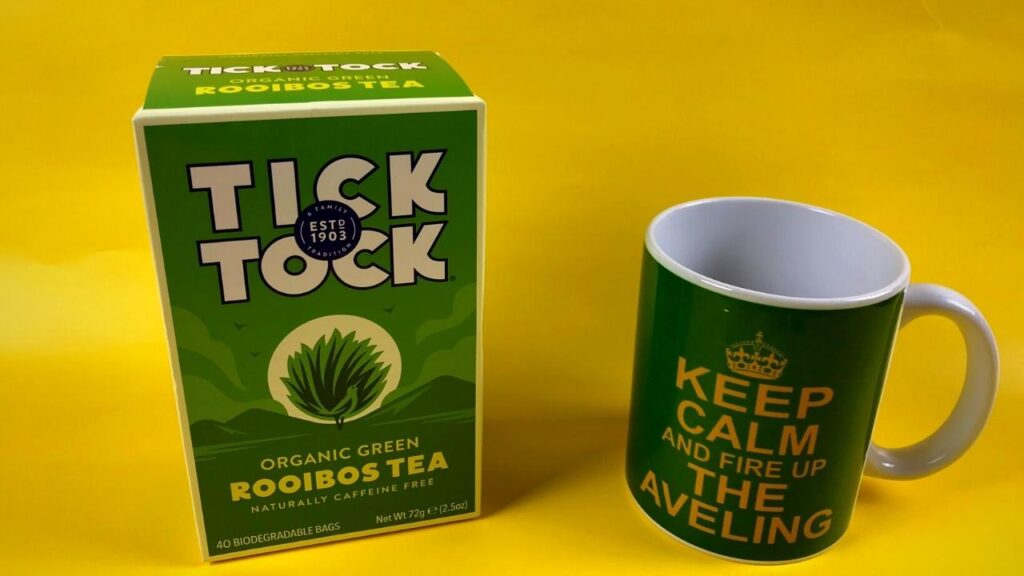 ---
The English Tea Shop is a very popular brand and is currently the #1 best seller in Rooibos tea on Amazon. Their environmental credentials help a lot with their Fairtrade organic tea in compostable bags and packaging. The tea blend is also quite standard with no weird flavours, making it more of a crowd-pleaser and great for first-time drinkers.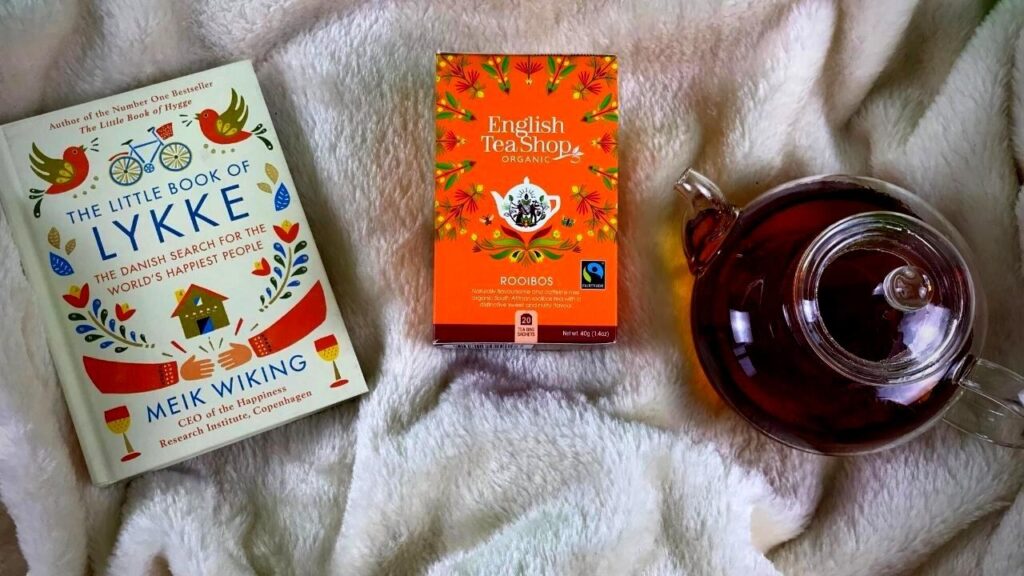 ---
I know that rhubarb isn't for everyone, but the taste can enhance the flavour of rooibos for something very interesting. This Scottish company is award-winning and growing in popularity. I like that they have a subscription service and seem to be a joy to build a relationship with. The 2021 award for best tea in Scotland also says a lot. The tea is beautiful in its loose-leaf form and promises to be bursting with flavour. You can also go for a biodegradable teabag if this is more convenient.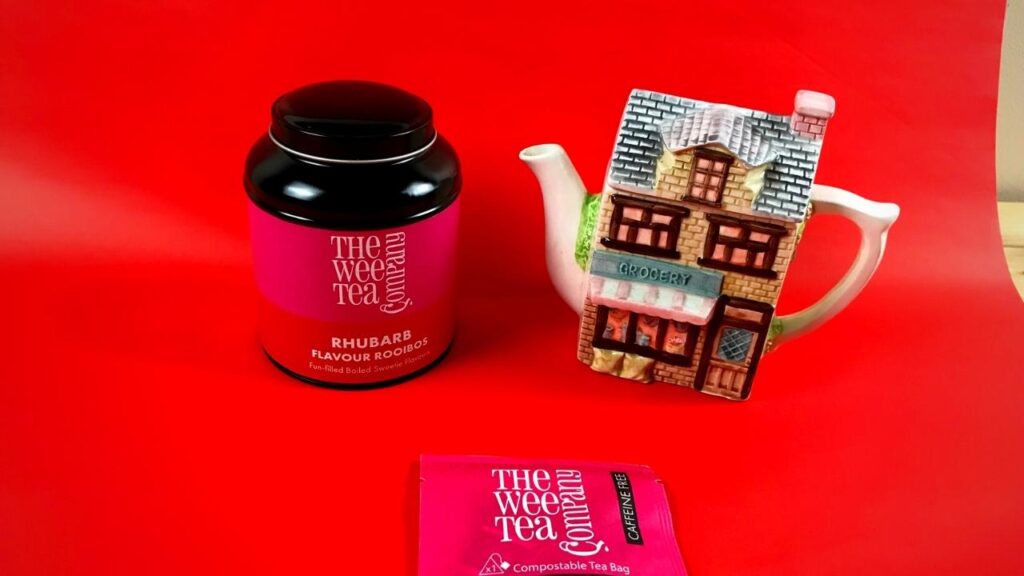 ---
Teapigs is a brand that stands out on the shelf because of their environmental packaging and the deep red tea in the biodegradable tea temples. Each temple is packed with whole leave for added flavour and more nutrients and antioxidants. In this 2020 Great Taste Award winner, there is a blend of rooibos and honeybush. The honeybush is caffeine-free and brings a sweeter taste, reducing the need for added sugar.
---
Vanilla-flavoured teas are typically a little calmer and smoother, which can help when drinking red bush tea. So, the addition of Madagascar vanilla here is a nice touch. The company prides itself on its blends of all-natural ingredients to enhance the flavours and offer a caffeine meter on all products so you can be sure of what you are drinking. They also make all bags tagless to reduce waste.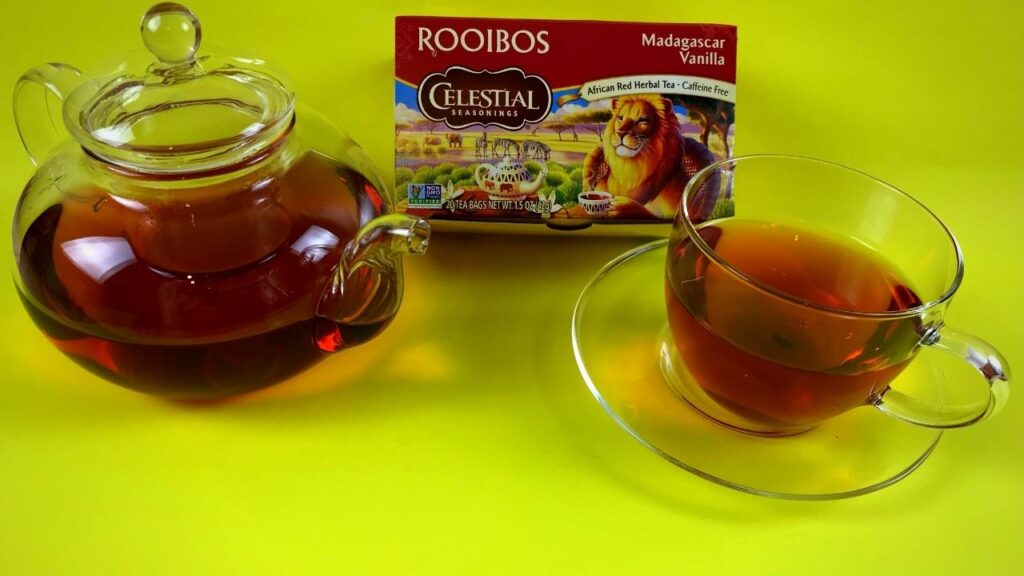 ---
How can a red bush be an Earl Grey? The answer is in the addition of bergamot oil. This mimics the taste of Earl Grey to offer something that is a nice blend of tastes. You get something familiar with the caffeine-free rooibos leaves and extra antioxidants. There is also the advantage of this being an ethical family-owned company that sources organic ingredients and uses biodegradable teabags.
---
Before, we saw the benefit of adding honeybush tea for sweetness. Here, Twinings has gone in a different direction by using honey. This will be an issue for any strict vegans, but other tea drinkers can enjoy this affordable product from an easy-to-find brand. There is also a touch of fig and cinnamon here to make the drink even cosier. They aren't the most environmental brand, but they are reliable.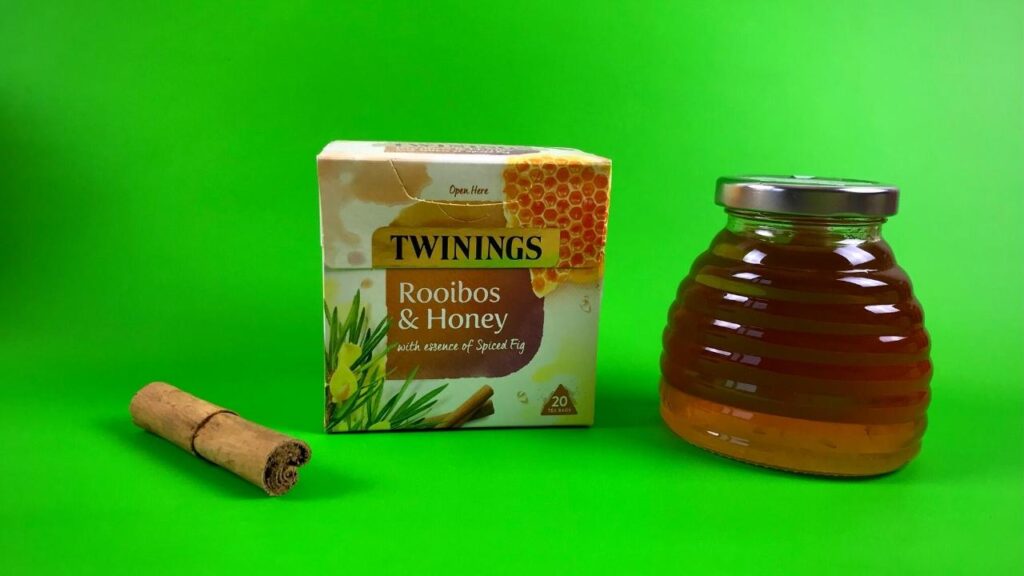 ---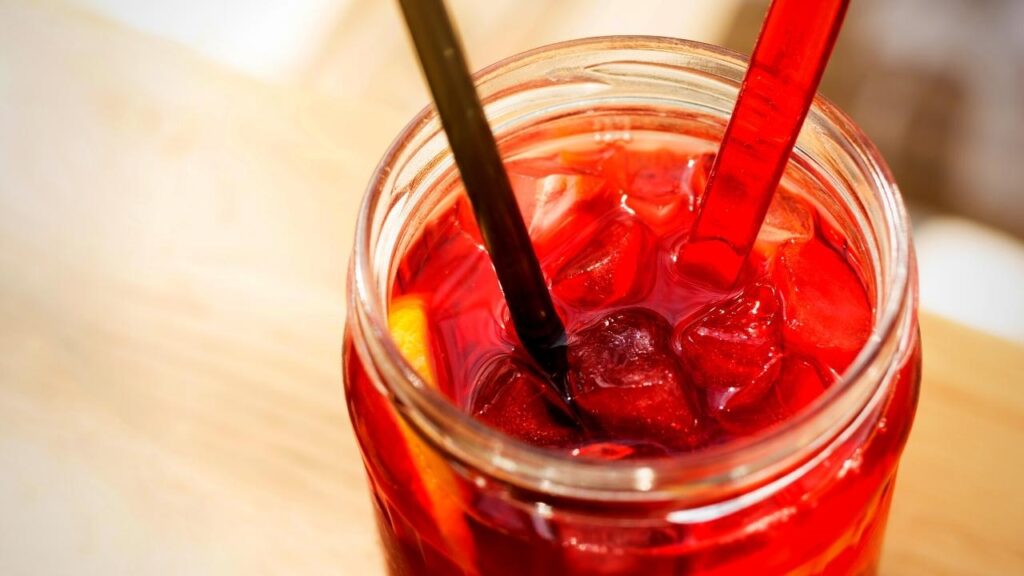 Iced tea – without too much added sugar – is great for summer as a cool refreshing treat. A red bush version will reduce the risk of tannins and add in antioxidants. You can use many of the products here in cold brews. But, this Fairtrade Chari Tea option is ready to go in a recyclable glass bottle. The sugars are derived from agave and passionfruit juice with the latter giving a great summery taste.
---
Finally, we have this luxury option that makes a great gift for any avid tea drinker. All their loose-leaf tea is numbered by blend and No. 102 gives you a strong antioxidant-rich organic red bush tea with no extras. It is all about the quality of the tea here, hence the luxury price. But, the 125g caddy makes it feel more high-end. The tea caddy option is currently out of stock but you can still buy a 50g taster pack.
---
Rooibos tea FAQs
Finally, we have this luxury option that makes a great gift for any avid tea drinker. All their loose-leaf tea is numbered by blend and No. 102 gives you a strong antioxidant-rich organic red bush tea with no extras. It is all about the quality of the tea here, hence the luxury price. But, the 125g caddy makes it feel more high-end.
In case you are new to rooibos and the potential benefits of red bush tea, let's go over some of the key facts, benefits and important factors when choosing the best red bush tea to try.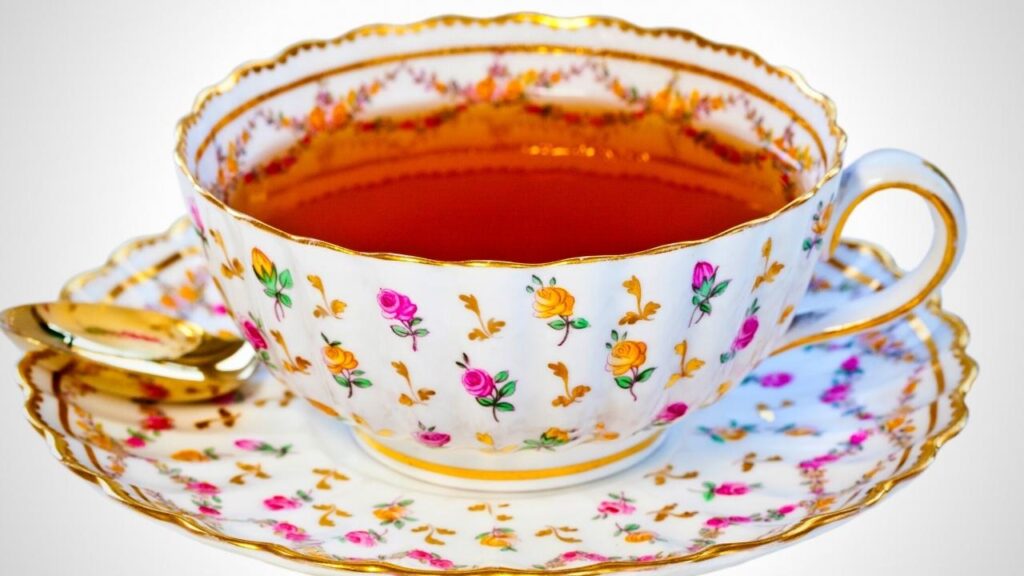 What Is Rooibos Tea?
Rooibos is a red bush tea that differs from the black tea we tend to drink. It is found in South Africa and cultivated and processed into various products.
What Varieties Are There?
The varieties are broad. You can find pure organic red bush tea in standard or green forms. Others bring in flavours and natural sweeteners to enhance the taste.
Why Should You Drink Red Bush Tea?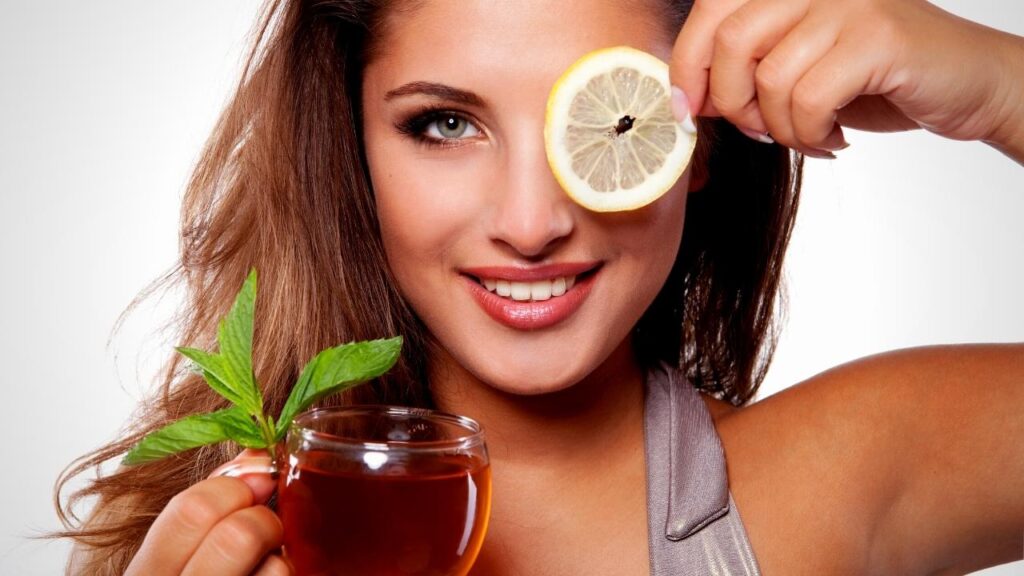 1) Many are caffeine-free, so better for sleep hygiene.
2) They are rich in antioxidants.
3) They have great anti-inflammatory properties.
4) They can help to lower cholesterol with regular use.
5) They can also help people manage diabetes a little better.
6) The reduction in tannins can improve mineral absorption.
Who Can Drink Rooibos?
Rooibos should be safe for most people due to the lack of tannins and caffeine. But, always check the ingredients to avoid any allergens.
Should You Go For Loose-leaf Or Teabags?
Teabags are more convenient for a quick brew and for taking some tea to work or someone's house. But, the loose leaf tea is fun for a mindful experience.
Should You Buy Organic Or Not?
Organic teas are often a better choice for the environment and can be healthier overall.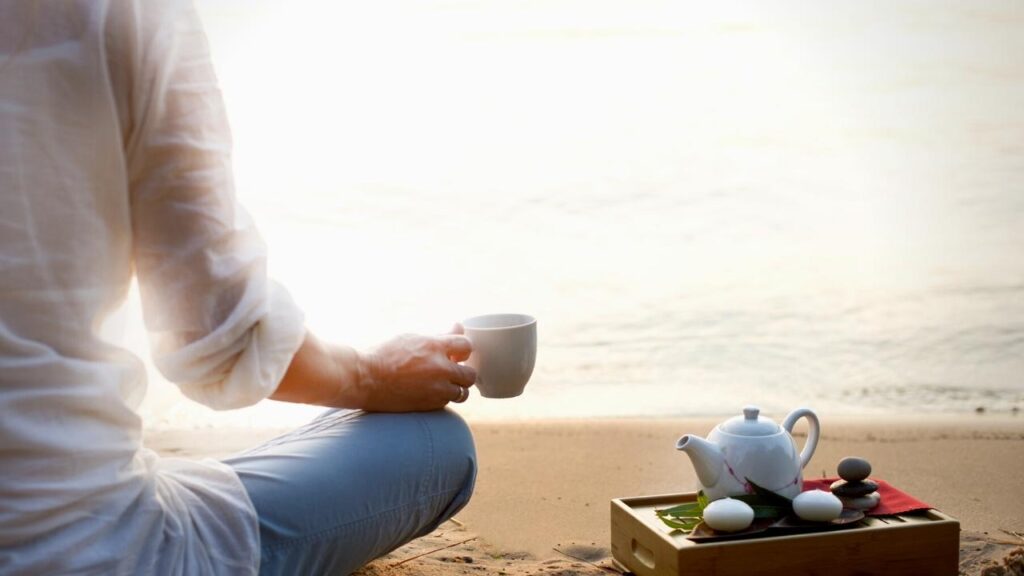 The bottom line
There are so many reasons to switch to red bush and so many great brands to get to know. I am looking forward to testing all of these out and getting to know the English Tea Shop a little better in the year ahead. That organic red bush tea that they offer is a delicious alternative to black tea. There is something here for all seasons and all tastes, and I hope you have as much fun discovering your new favourite as I have.