Last Updated on 17 February 2023 by Alisea Mae
Your bedroom is one of the most important rooms for relaxation and good physical and mental health. In the right environment, we can step away from the stress of life, enjoy our free time, and get a good night's sleep. To do that, we need to create the ideal bedroom sleep sanctuary.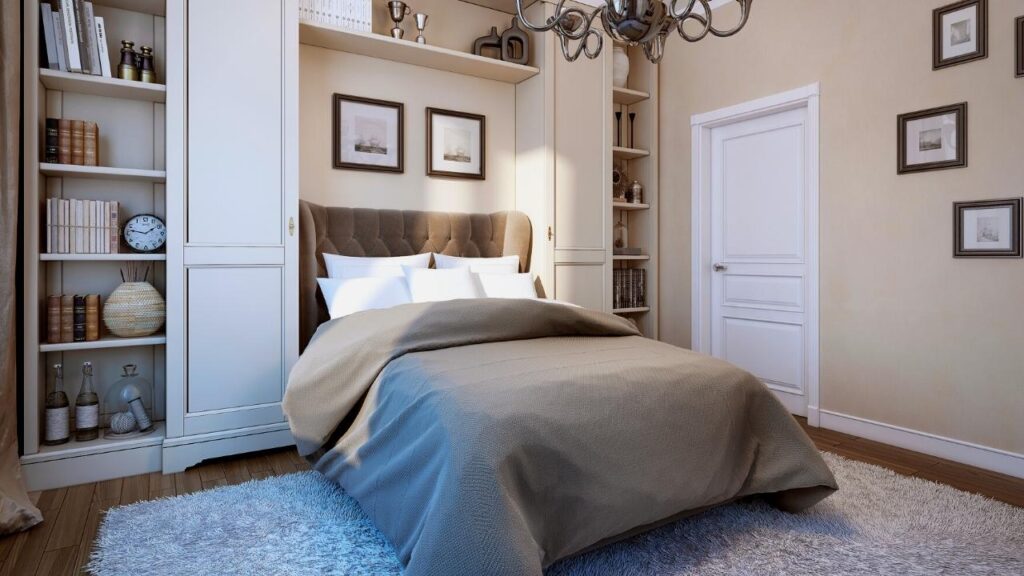 The idea of a bedroom sleep sanctuary is something I have had on my mind for a while. I know how important it is to create a good sleep environment and sleep schedule, but the idea of building a sanctuary just sounds more appealing. It is more than creating a comfortable place to sleep at night. It is about really thinking about the decor, the different environmental influences, and the true purpose of the room. It requires work and good habits to get right, which is why I have spent so long researching the topic. I have spent around 5 hours I would guess immersed in YouTube videos of beautiful bedrooms owned by people that really get this sanctuary concept. So, I want to share a little of what I learned to help you create something similar.
Why create a bedroom sleep sanctuary?
You might wonder why you should spend so much time reworking your bedroom to shift the focus. If you are already getting a decent night's sleep then what needs to change? The first thing to consider here is the difference between decent and good. Are you getting 8 hours of refreshing sleep in a pleasant atmosphere or 6 hours of passable sleep in a room with more than a few annoyances? If you take the time to make changes, such as those mentioned below, you could find the quality and length of your sleep improve.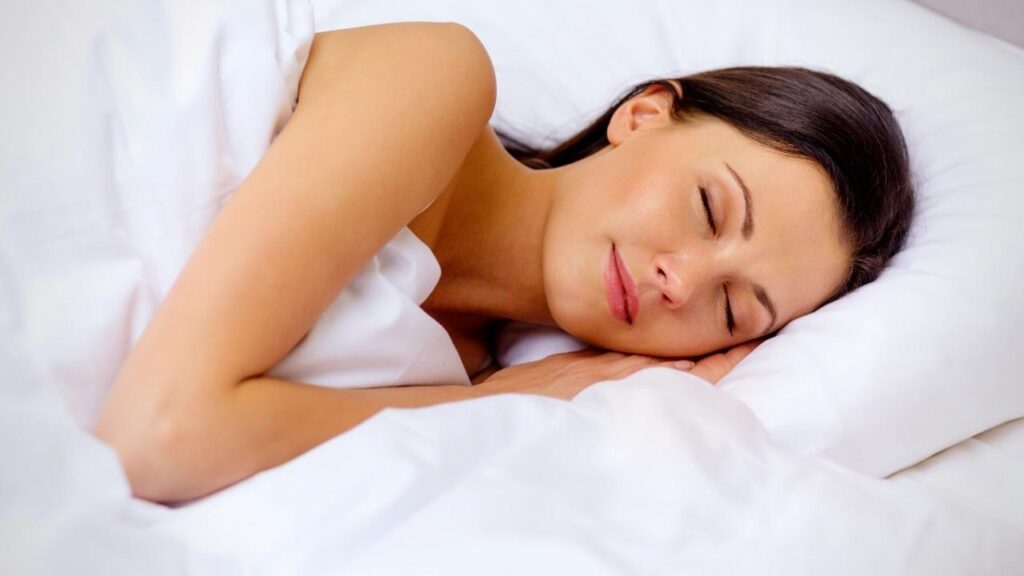 In addition to this, your bedroom doesn't have to be solely for sleep and sex. The bed itself is better off reserved for these activities, but there is a whole room to turn into a relaxing sanctuary. At the moment, you may find that there is a lot of misused space in your bedroom, a lot of clutter, or that it feels like an extension to the living room. Creating a new separate identity means that the bedroom has a different vibe where you can relax more easily.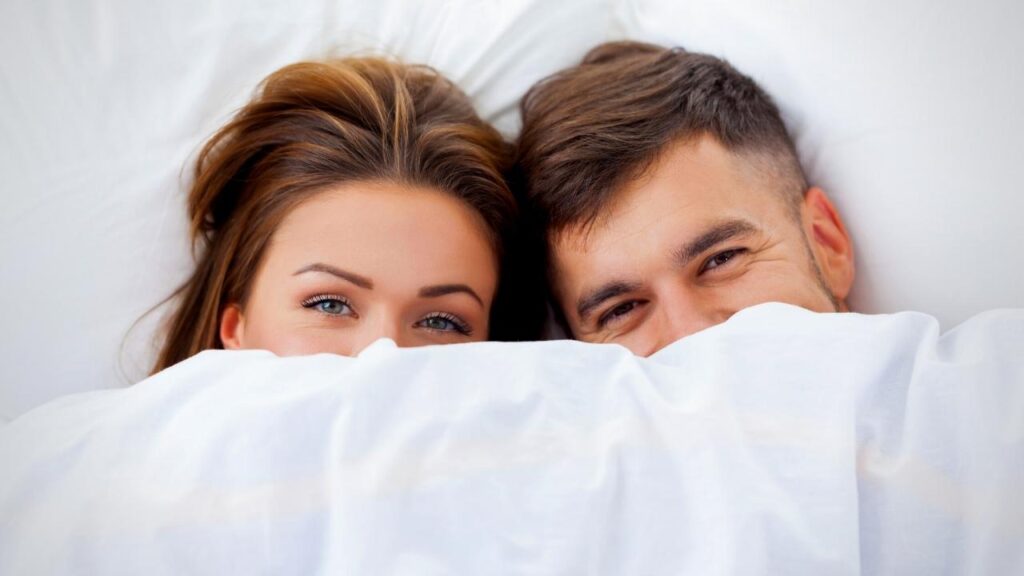 There is a lot that you can do to make improvements, and all the small steps add up to some big changes. So, let's start with the most important step and see what else we can do to create that sanctuary vibe in the bedroom.
Start with the bed itself
Your bed is the most important starting point here because you need to be sure that it is comfortable and suitable for a good night's sleep. Do you like your mattress? If not you might want to research some different styles to match your sleeping style and firmness preference. An old mattress with dodgy springs and lumps isn't going to do much good either. Consider starting fresh with a new mattress and a good headboard to rest against. A natural mattress with no chemical or synthetics is even better.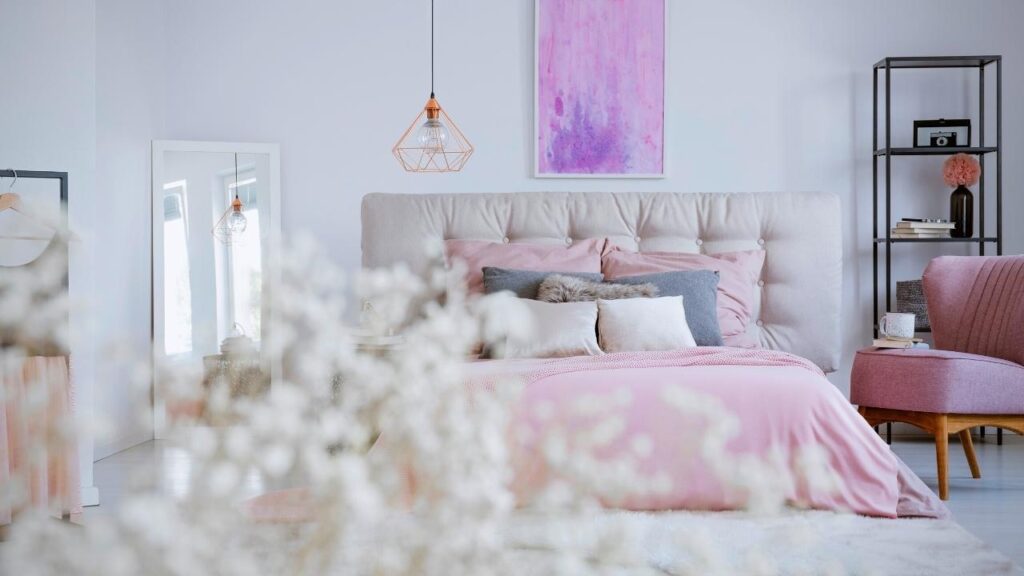 From there, you can think about the quality and feel of the bedding. Do you want silk sheets, brushed cotton, or something else you prefer the feel of? Do you want a thick duvet with a pretty cover or some more minimalistic sheets? Go with what is comfortable and relaxing for you. Finish it all off with a good set of pillows that are the ideal firmness and size for your needs.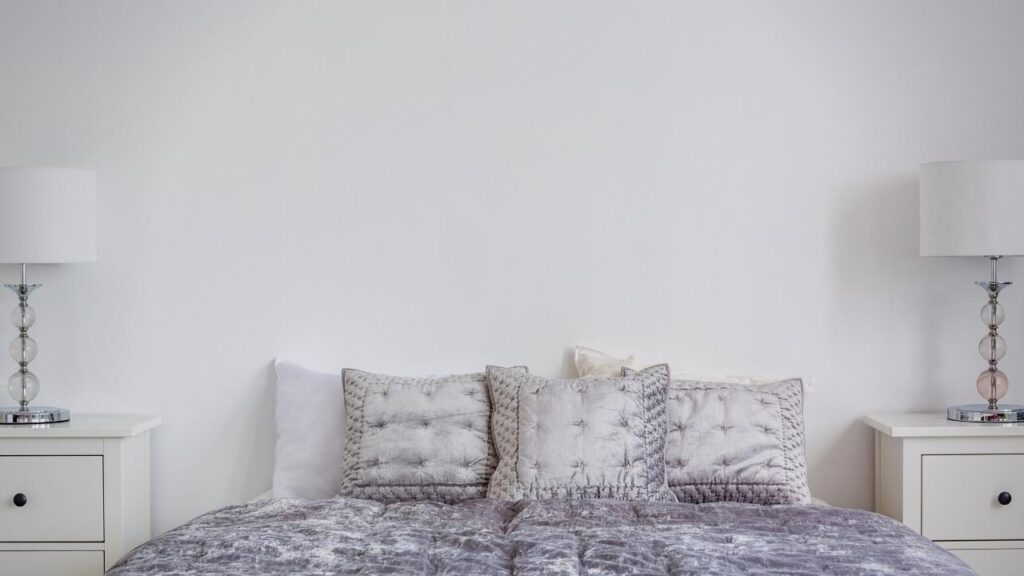 Create a calm environment through your decor and furniture
After you have the perfect bed, you can think about the rest of the furniture and decor. You don't want this room to be too fussy as this can become overstimulating and detract from that sanctuary feel. Think about your storage solutions, such as a good beside stand and dresser, and the colour scheme of the room.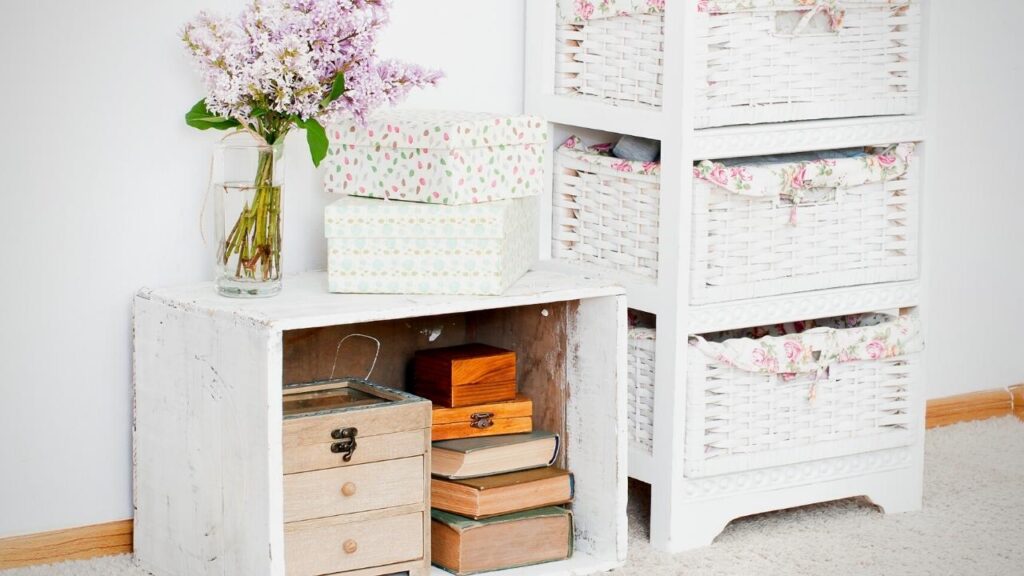 A bedroom isn't the ideal place for bright colours when you are an adult. Neutral tones are much better for a sanctuary feel, with whites and greys working well. You can always accentuate these calm cool tones with a little colour, like soft sunshine yellow, natural green, or calming blue. It all comes down to your personal preferences and what you find relaxing. If you want to go for darker tones then that's fine.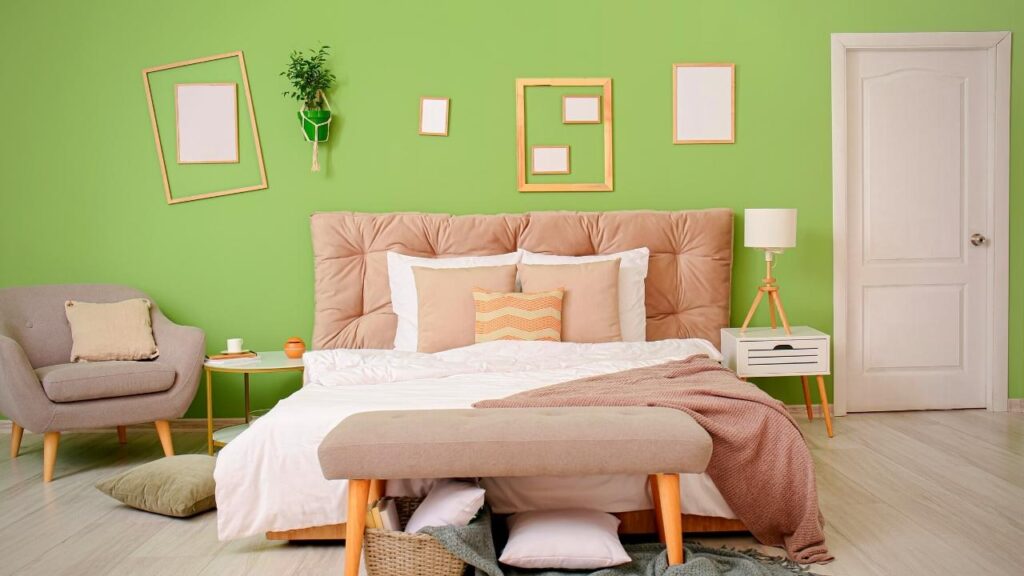 Create another space where you can relax
Consider creating a secondary space in the bedroom for relaxation. You can come into this new sanctuary space when you need to unwind and escape work or family for a bit. You might use it as a place to read, work on a craft, or do some journaling. But, it is better to do this at a desk or in a comfy chair rather than on the bed. The exception is if you want to do meditation and need to lie down.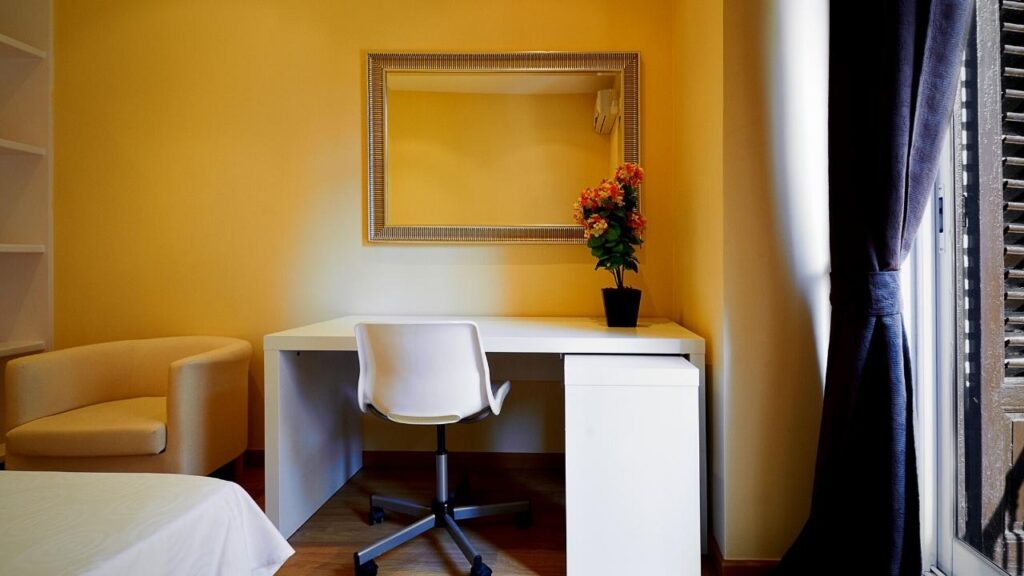 Bring in natural elements and soft furnishings to enhance the sanctuary feel
For many of us that love a more natural lifestyle, it is easier to connect to this relaxing state and create a sanctuary feel when we bring nature into our home. This could be as simple as letting in the fresh air and bird song through an open window or as committed as taking care of some air purifying house plants.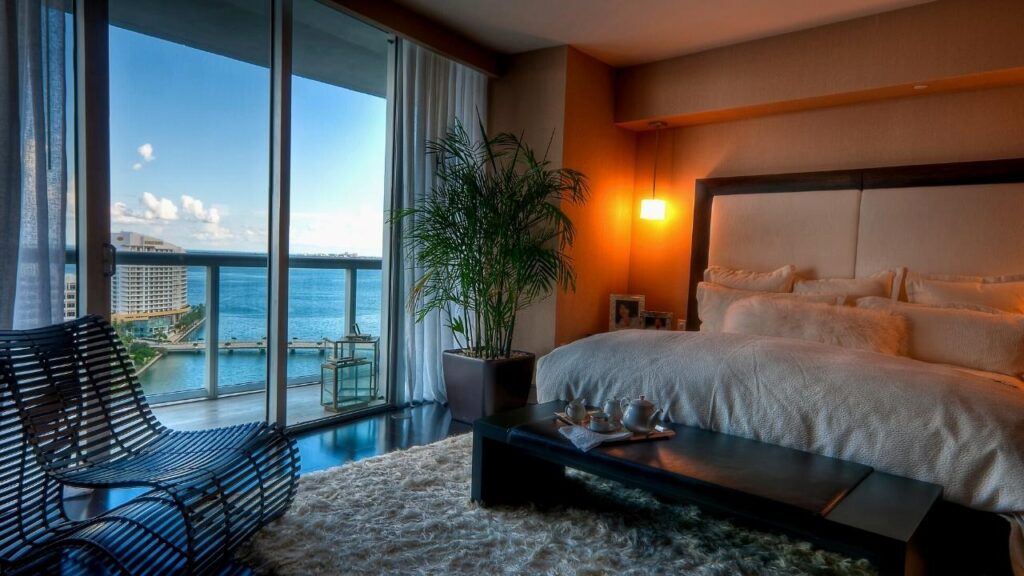 A natural feel can also continue with the materials you choose for your soft furnishings. Artificial faux fur rugs and throws feel nice, but so do woollen blankets and brushed cotton. Linen also allows for a fresher feel if you need it. You can then use these throws, blankets, and cushions to add personality and colour to the sanctuary. Perhaps with some animal prints or motivational slogans.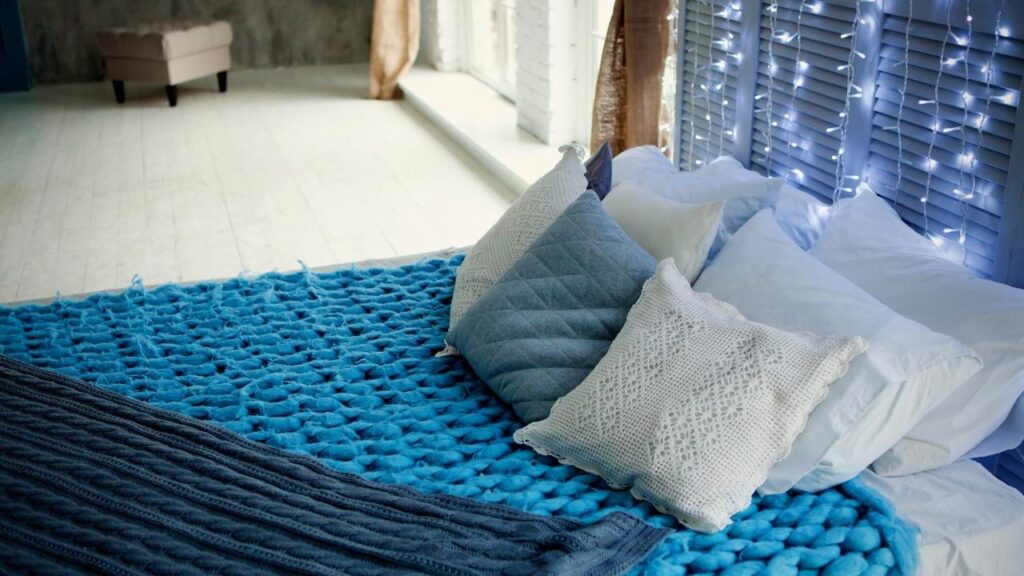 Minimise technology where possible
While keeping things light, simple, and natural, it helps to keep as much technology out of the room as possible. Try and keep activities like watching TV and playing on a tablet in the living room and stick to non-electronic activities in the bedroom. You don't need to have an alarm on a phone if you find a nice traditional clock or wake-up light. The fewer screens there are to overstimulate the mind, the easier it is to relax and get a good night's sleep.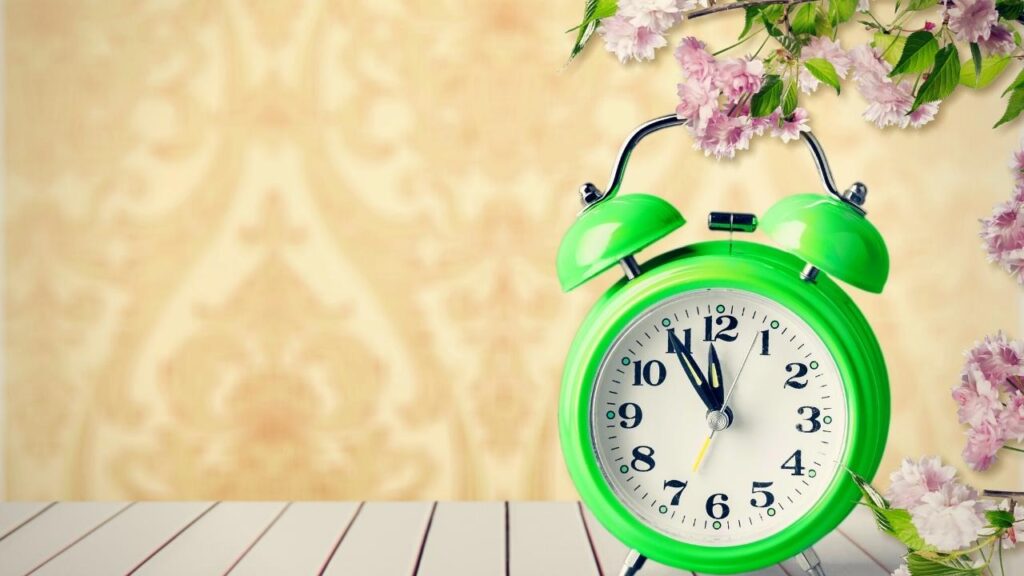 Try and separate work and rest
This idea of keeping tech and overstimulating thought out of the bedroom also relates to our work. Many of us check social media and emails right before bed or on waking up. But can they wait until you are out of bed and making your morning coffee instead? A true separation of work and rest is important in order to make both experiences count. Focus on work in the study or kitchen and leave the laptop out of the bedroom. The same goes for any non-electronic admin and paperwork.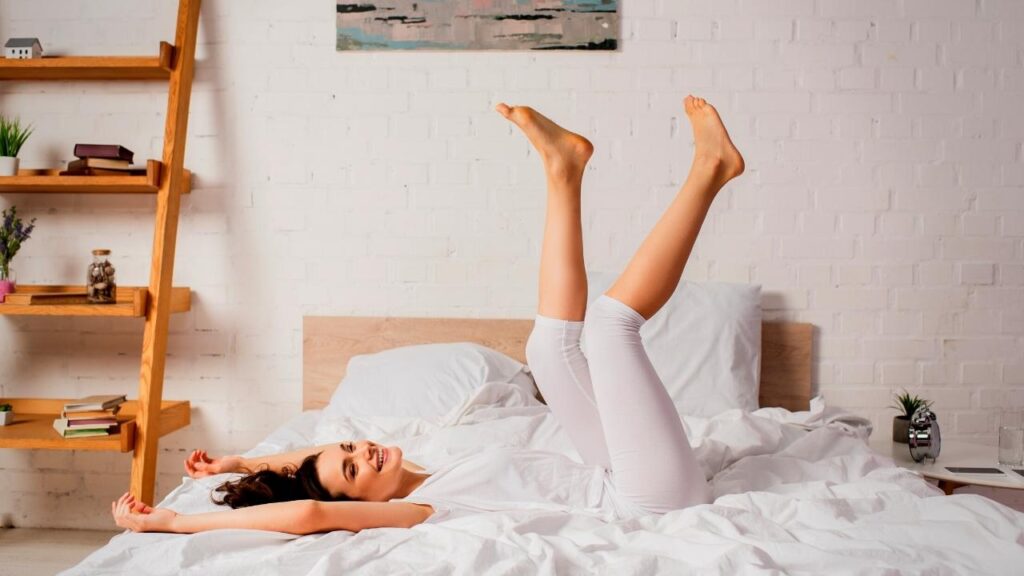 End the day with a calm decluttered space for sleep
At the end of the day, you want a nice calm and clean space to help create a calm mind ready for sleep. Take five minutes to tidy things away and be mindful of the process. Show gratitude for the things you were able to do, such as getting to read a chapter of that book or spending time on a craft. If you feel the room is getting too cluttered, rethink where you keep things and your bedroom organisation.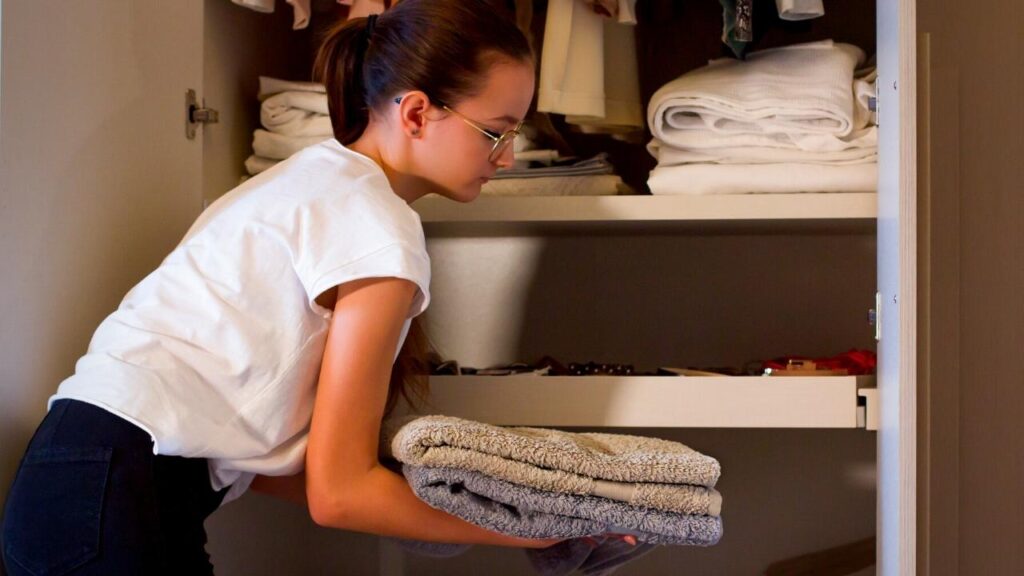 Create the perfect sensory experience for relaxation and sleep
Once all is tidy, you can focus on creating the best sleep atmosphere in your sanctuary through different sensory factors. Light is important, or rather the lack of. Soft lighting with good bedside lamps is great, but you want as dark a room as possible when you switch it off. Go for thick curtains and blackout blinds if you can.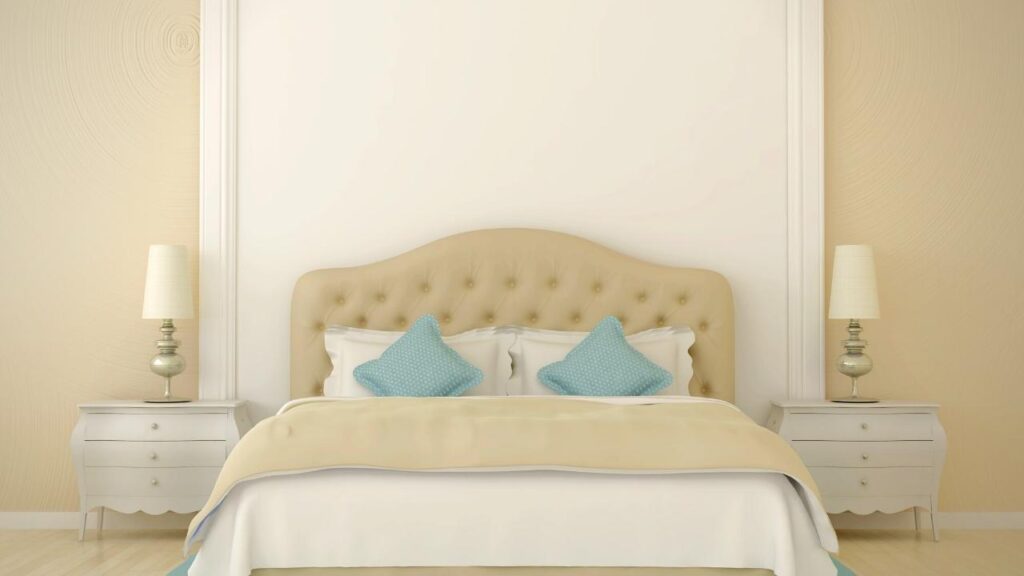 Scent and sound are also important for a better bedroom sanctuary environment. At night a good aromatherapeutic pillow spray can help, but also consider natural scented candles and diffusers during the day. Find what relaxes you most. As for sound, white noise machines are great for blocking out external noise, especially if they have an array of natural sounds too. The noise of a fan may also be helpful on summer nights.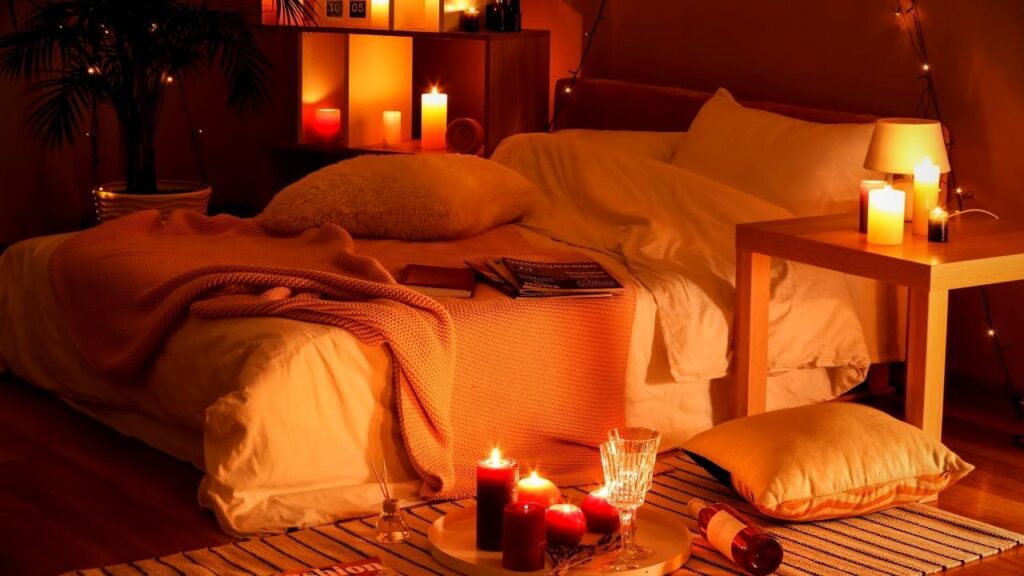 Make sure the room is ready for when you come home
Finally, there is one more thing to do to preserve this bedroom sanctuary – make the bed in the morning. If you spend a couple of minutes straightening up the bed and arranging the cushions then you know that your perfect relaxation room awaits you at the end of the day. It is also a good first task to tick off a to-do list to feel like you have accomplished something early on.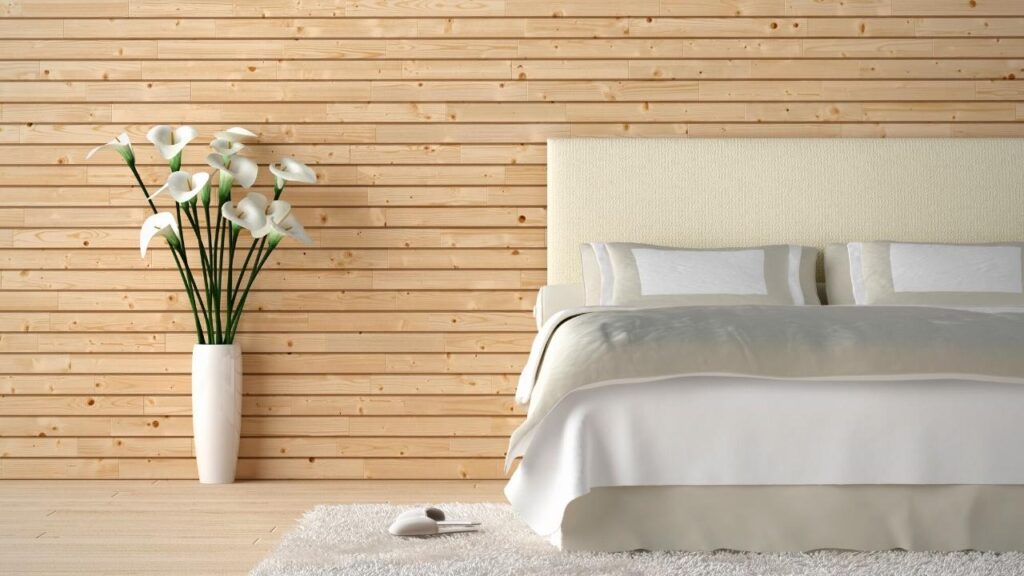 Creating a bedroom sleep sanctuary can be a rewarding experience
As you can see, little modifications across the room and a series of better habits can add up to a significant improvement. Your bedroom can transform from just another room with a bed and wardrobe to a relaxing place for better sleep. If you still struggle with your sleep, make sure to check out my guide on better sleep practices. For now, enjoy planning your bedroom sanctuary makeover.