Last Updated on 18 November 2023 by Alisea Mae
This post contains affiliate links and I may earn a small commission if you buy something after clicking on one.
As Christmas begins to get closer, we can't help but think about the theme of our Christmas decorations. With enough time and planning, it is possible to create some unique decorations with a clear theme. One theme that will appeal to the whole family is a woodland Christmas. This is a great opportunity to move away from the bright colours and lights of a full-on Christmas and create something calm, cosy and beautiful. It is also a great way to celebrate the natural world over the holiday season. So, where do we begin?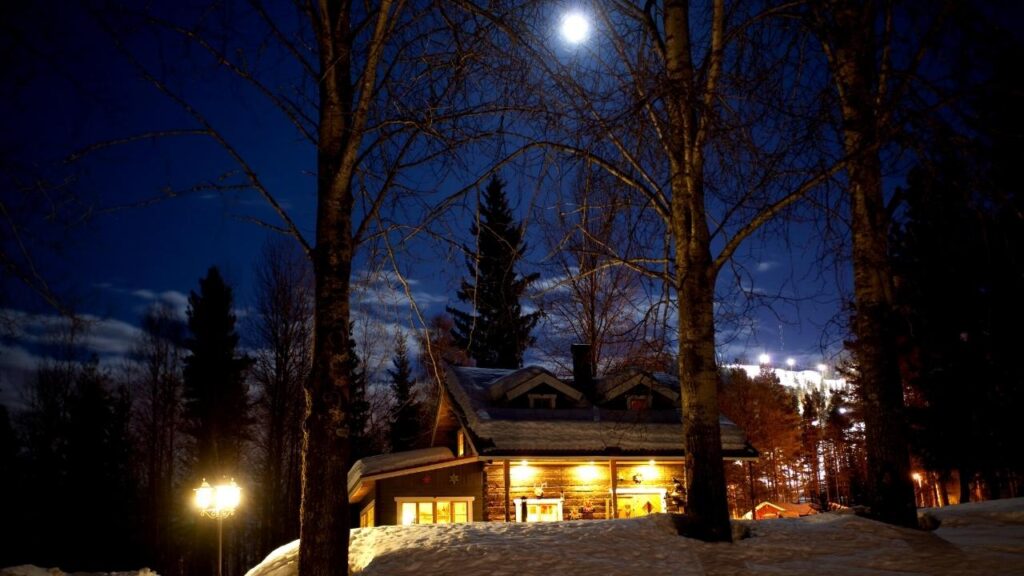 Let's start with the tree
If you are lucky enough to have a real Christmas tree in your home this year, you already have a massive starting point for a woodland-themed Christmas. It is too easy to cover the tree in decorations, tinsel and glitter and forget about the natural structure beneath. Celebrate the look and feel of the tree and be a little more restrained with your decoration. Enjoy the fact that you have a real conifer that literally brings part of the woodland into your home.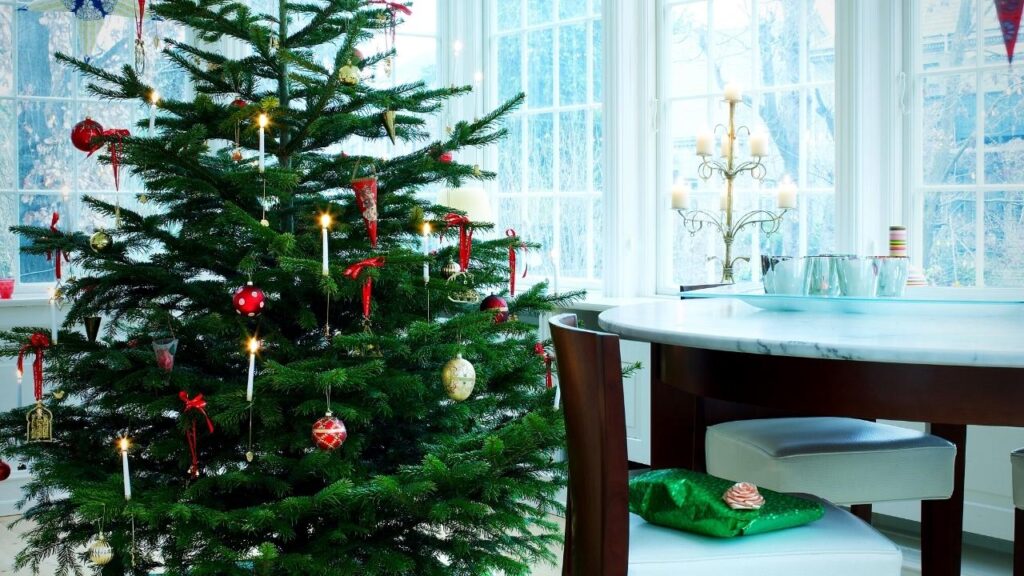 From there, you can build on the theme
The decorations on the tree can continue this woodland feel and add new shapes and textures to the design. There are different ways to go with this idea. You can keep things more simple with natural shapes and designs such as pine cones and snowflakes. You could focus on woodland animals. Or you could have a blend of the two.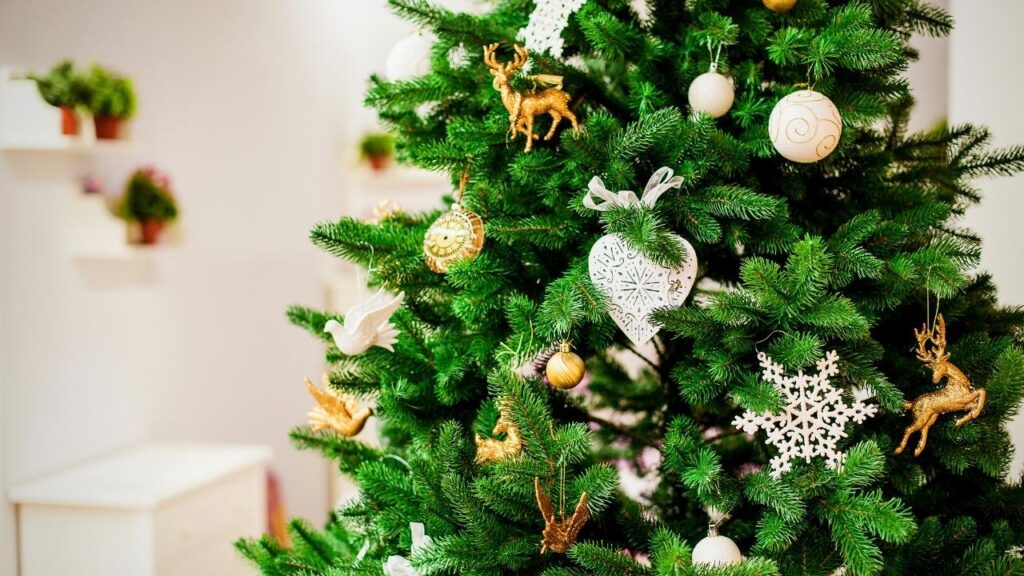 Natural shapes and designs
Pine cones are a great option here because they enhance that idea of a natural tree. They are a versatile option and can sit within the tree branches or be strung up like baubles. Snowflakes are also appealing as a natural shape because of the infinite number of designs and links to winter wonderlands. Take a winter walk in the woods and see what shapes and textures appeal to you.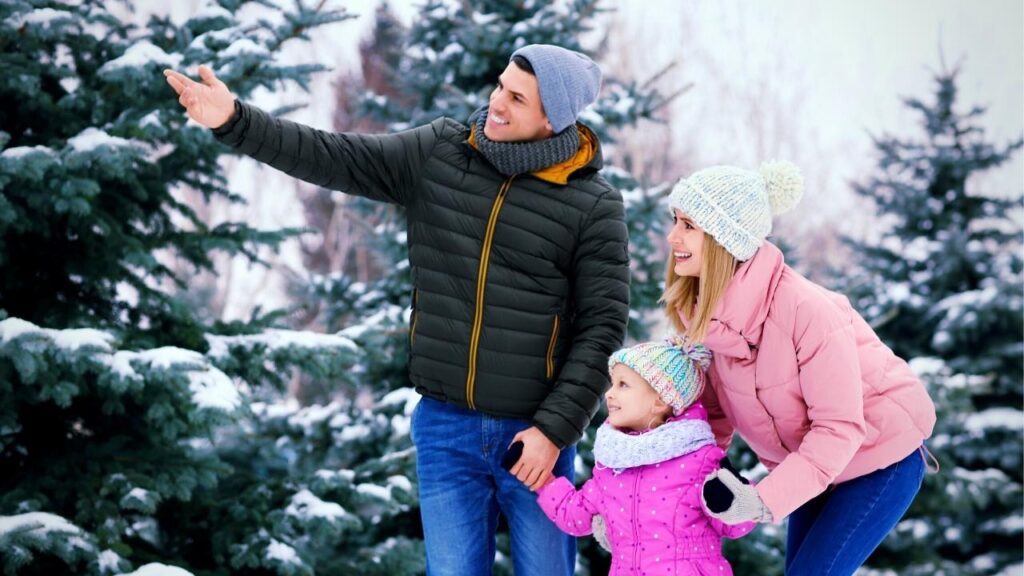 Woodland animals
Animals are a popular choice in these woodland Christmas themes because there are so many cute critters to include in the design. You can focus on a favourite animal – perhaps your child really likes owls or foxes – or you can have a bit of a wild menagerie in the tree.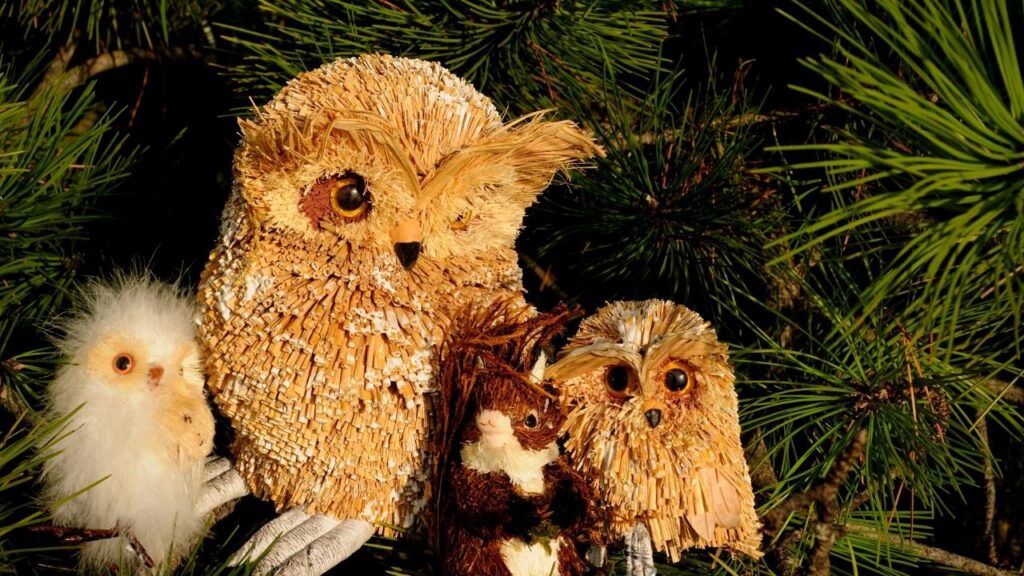 Natural and reusable decorations
The only problem with this woodland Christmas approach is that there are lots of cheap, tacky unnatural decorations out there. You may find an affordable set of six plastic owls somewhere, but they won't look that good in a natural woodland theme. Where possible, look for carved items made from wood, or wicker items, that will last for a few years. You may be surprised how many toxic chemicals and coatings go into some decorations. On that note, it really is best to avoid any fake snow for your natural woodland Christmas tree.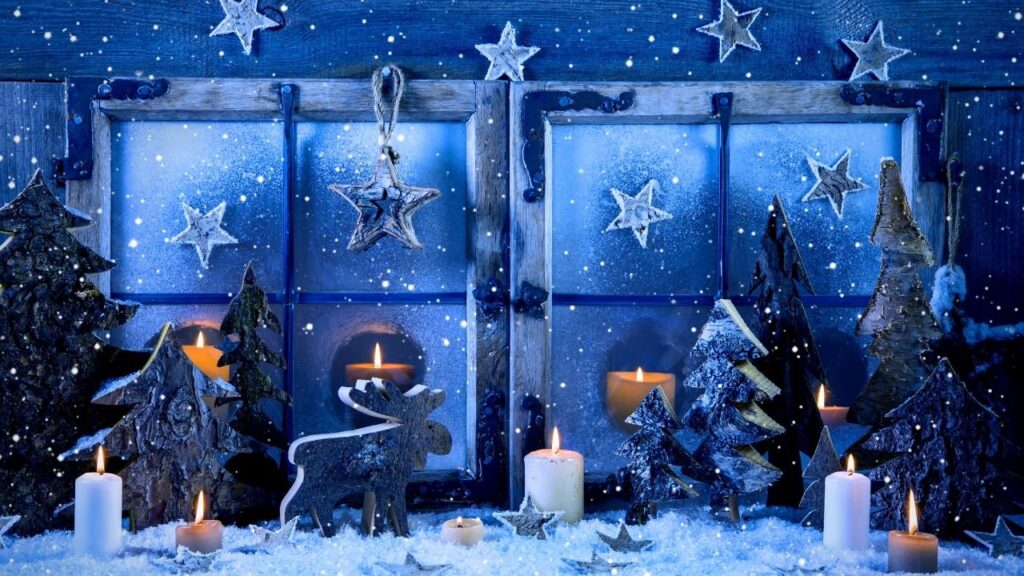 Make your own decorations
The alternative is to find and make your own decorations in this theme. Families can make salt-dough baubles shaped like animals and other designs. You can dry pine cones straight from the woods and add them to the tree. Artistically-minded family members can use papercraft and clay sculpting to construct all kinds of unique items. Those that are handy with a needle may be able to create little felt animals. Just be mindful of the materials if you want a truly natural approach to this woodland Christmas tree. If you really want to use glitter, look for a more eco-friendly version.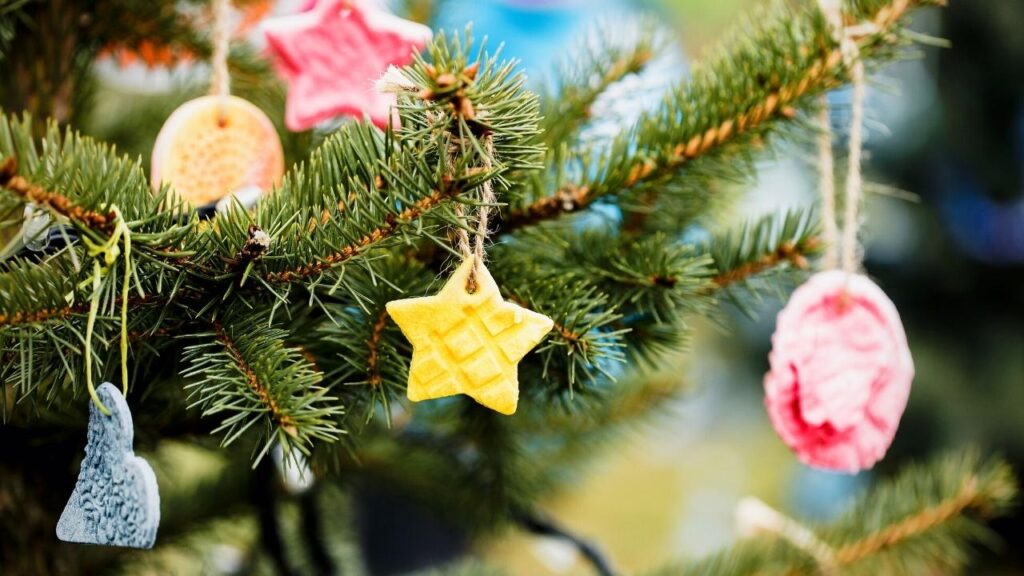 Of course, the woodland Christmas theme isn't relegated to just the tree. There are lots of ways to enjoy this approach.
There are many ways to bring a taste of the woodland into a home over the Christmas period. Once you get an idea of the different materials that are available – with wood, branches, greenery, pine cones and more – you can get creative. Those artistic skills with paper and clay can work here too.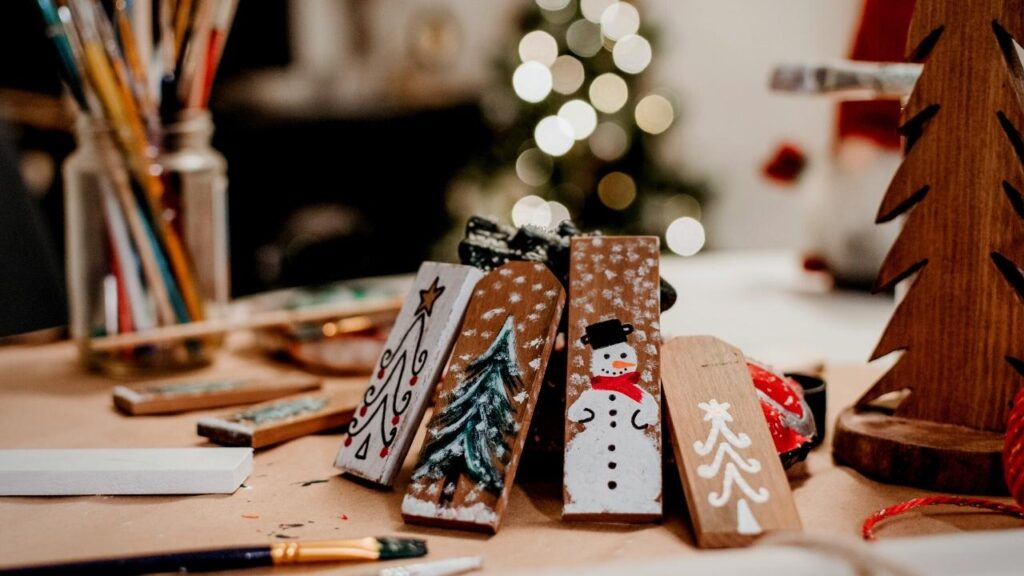 Wreaths and garlands
This is a great way to add a woodland feel, but also some height to the decorations. Natural wreaths are a great way of bringing different greenery elements from the garden or the woods into a home. They look great on a front door or above a mantelpiece. If you start with a wicker base you can add holly, ivy, pine cones, moss and all kinds of beautiful plant life. Garlands offer a similar approach in a long, diverse string.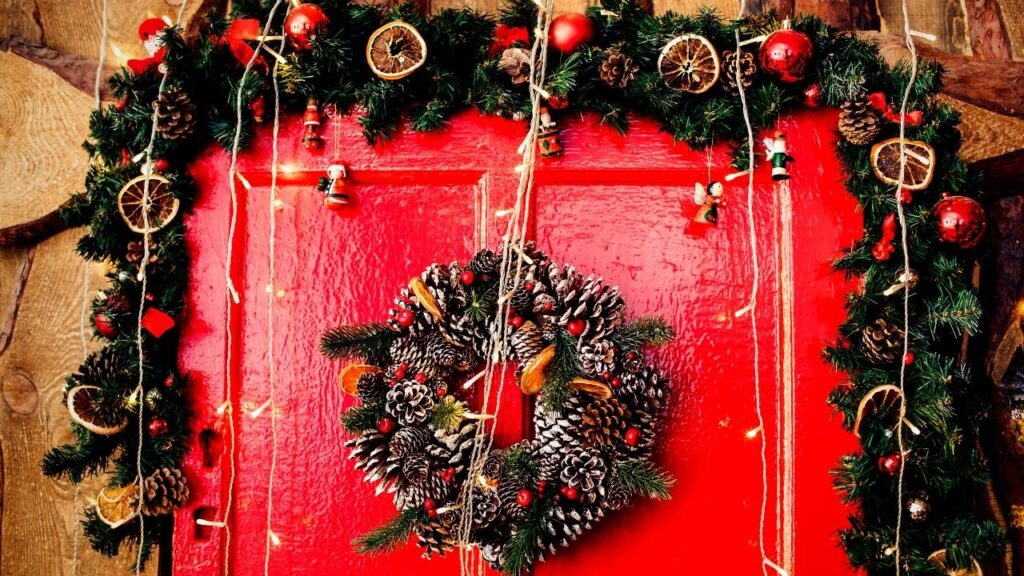 Table centrepieces
Coffee tables and dining tables can use a little bit of colour and something of interest. Some families like to have a natural scented candle. With the right care and candle holder, you can embellish this with natural woodland elements. The aroma of the candle could also add another sensory layer to the woodland theme. Others like scented potpourri to make the home more inviting. Again, you can add plenty of natural elements here.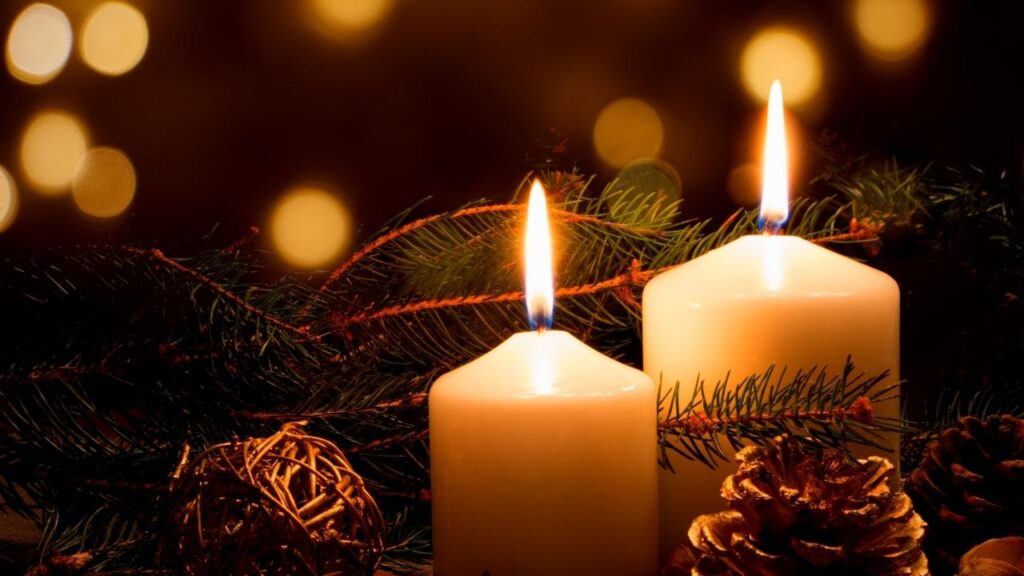 Woodland ornaments
Finally, there are the ornaments that sit out on mantelpieces, sideboards and windowsills over the festive season. There are alternatives to the typical tacky Santa decorations. Again, it is important to look for natural materials in hand-crafted ornaments rather than plastic. The good news is there are lots of natural reindeer and other woodland creatures – from birds to squirrels. This is also another opportunity for family members to show off their skills. A homemade ornament of a beloved creature has a lot more sentimental value than a store-bought item. Ideas for the baubles and little felt animals can be scaled up with the right materials, skill and time.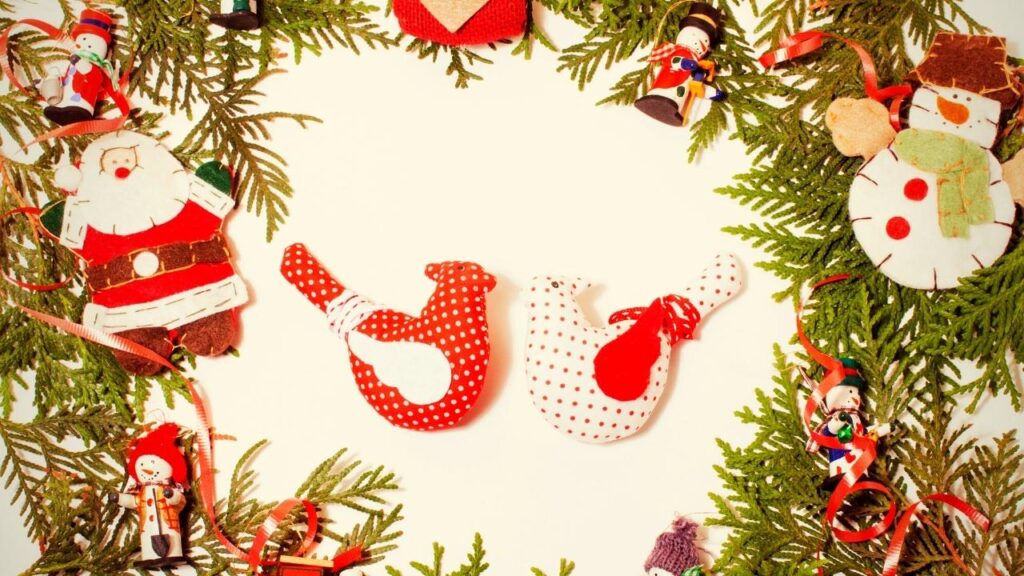 If you want to go for a woodland Christmas feel this year, try and be as natural as possible.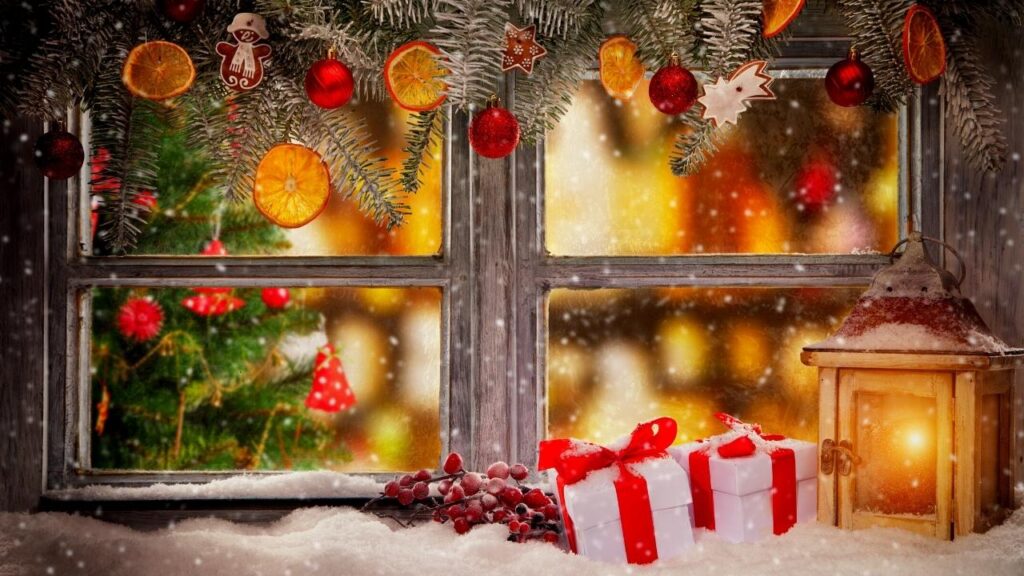 Woodland themed Christmas decorations don't just mean snowglobes with woodland scenes in them, plastic robins or a miniature forest of artificial trees. There are key elements to think about in the design of the woodland theme – from the decorations on the tree to those around the room. But, this theme is even more special when those pine cones, woodland creatures and wreaths are natural. With some creative expression and careful thought, you can really celebrate a winter woodland at home this Christmas.
Here are some suggestions that would look great with your woodland themed Christmas decor.
1. A woodland advent calendar that lights up using LEDs and adds a rustic touch to the room
2. A set of 10 faux fur forest animals to decorate your Christmas tree
3. A 70 piece set of woodland copper and gold baubles
4. A pair of hedgehog Christmas decorations by Gisela Graham