Last Updated on 10 March 2022 by Alisea Mae
Epsom salts are undergoing a bit of a revival and image change at the moment. This is largely due to an increased interest in homemade products and Epsom salts beauty uses. This is a trend I want to share with you so you can add some beneficial new products to your own beauty regime.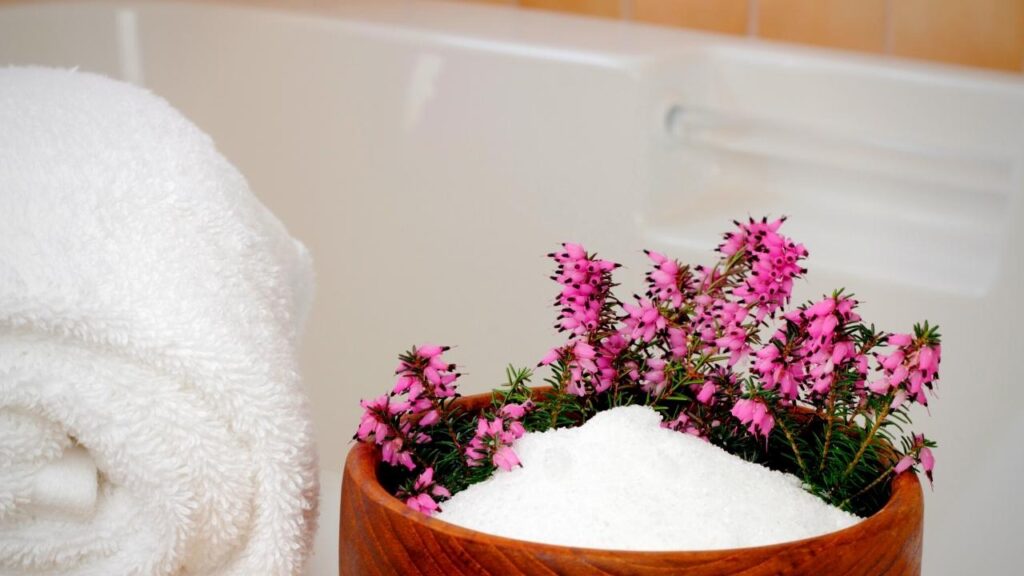 Epsom salts have been an important staple in my bathroom for many years now. But, I admit to focusing more on the relaxation side of things by using them purely for baths. I sprinkle a little of my favourite Westlab Epsom salts into the bathwater to help make it silky smooth, soak for a while, and know that they are quietly working wonders for detoxification. However, I have come to learn that there are far more benefits in using Epsom salts than this. There are many advocates for natural beauty that add Epsom salts to their homemade products for a new approach to their beauty regime. So, I immersed myself in hours worth of blog posts and videos detailing recipes and tips for a better routine. The range of options is impressive.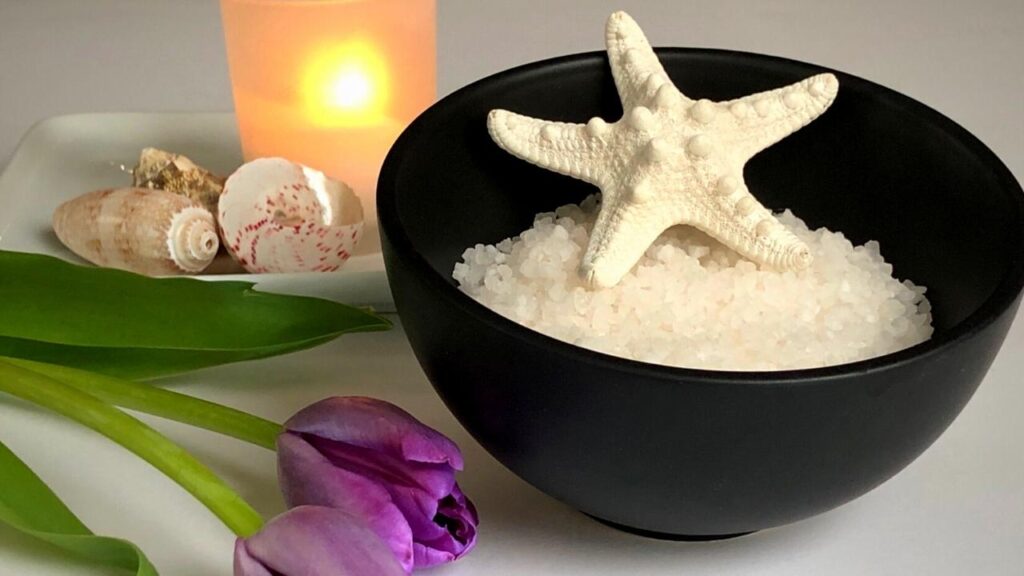 Natural scrubs are something I am keen to use anyway. Why use artificial ingredients and plastic beads to exfoliate when we can use shells, bark, and a whole host of effective natural options. The idea of adding Epsom salts into scrubs and masks made a lot of sense to me, as it means getting two great benefits in one natural product.
Why Epsom Salts?
If Epsom salts are new to you, then let me take a moment to go over the basics. The salts are a mixture of two essential minerals – Magnesium and Sulfur – as well as oxygen. This means adding a dose of helpful detoxifying minerals to water or other solutions.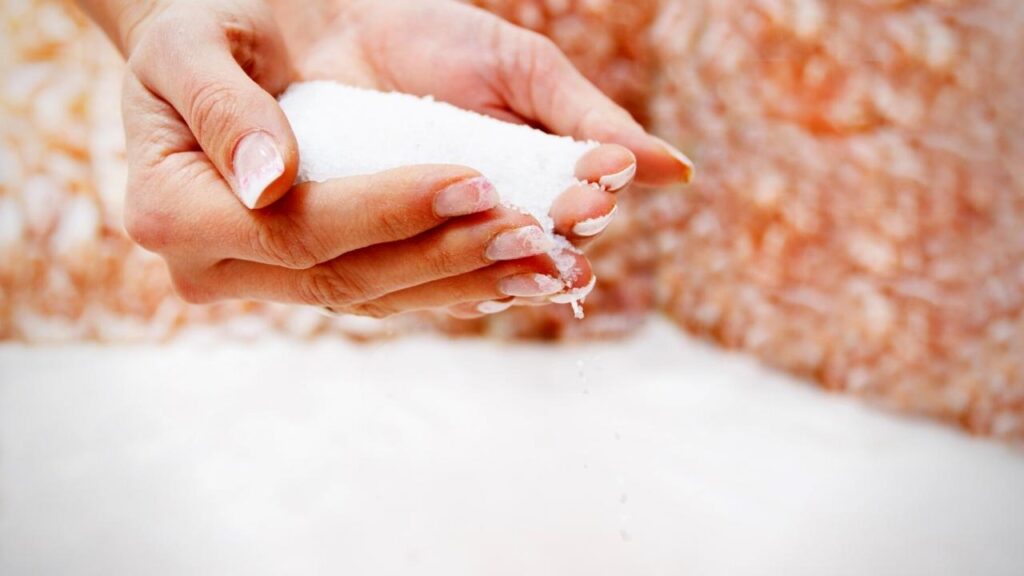 These salts were recently seen as something a little old-fashioned and a remedy you pulled out of the cupboard when you were really feeling some aches and pains. But, these natural salts are now in many products and easy to find in stores because more and more of us are using them for relaxation and natural detoxification. You add them to a bath to soften the water and add important minerals. These then react with the skin as you bathe, drawing out toxins and making you feel a lot better. Typically, we have only used it for those health reasons, but this new beauty trend is definitely worth further investigation.
Top Epsom Salt Beauty Treatments
So, with that in mind, let's take a closer look at 10 natural Epsom salts beauty product ideas. You will find a basic introduction and starter recipe for a range of helpful solutions. The majority are for the skin, but I have also added some hair treatments.
1) A Facial Scrub
A great place to start with Epsom salts in beauty treatments is a facial scrub. It is a great way of adapting a current cleanser so that it has a little more power for exfoliation and cleansing. For example, you may have a nice cleansing gel that you use each day and rinse off. Adding a teaspoon of salt into the cleanser in your palm means instant texture. You can gently scrub the skin and rinse it off as normal. Just be aware that this solution is not a good idea for those with sensitive skin and is best used twice a week at most. You should also make sure to moisturise afterwards.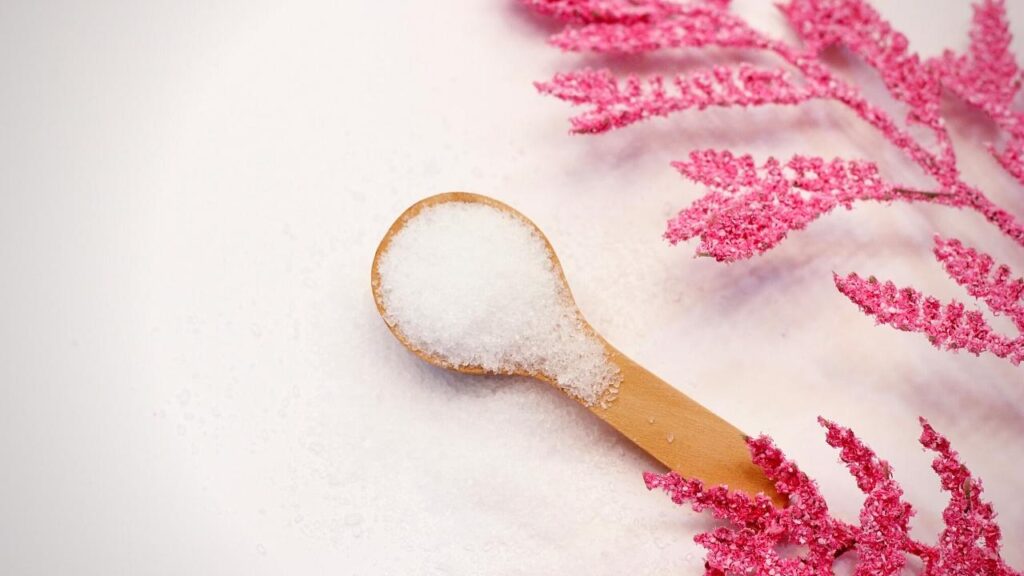 2) Lip Scrub/Moisturiser
At the same time as giving your face a nice exfoliating treatment, you can also rejuvenate your lips. Lip scrubs are great products but can get costly if you don't use them that often. An alternative solution is to mix some salts into an oil-based solution to create a nice scrub. Coconut oil works really well as it is also natural and nourishing, but others like to use Vaseline if it is at hand. After scrubbing, wipe the mixture away with a damp cloth and apply your balm as normal.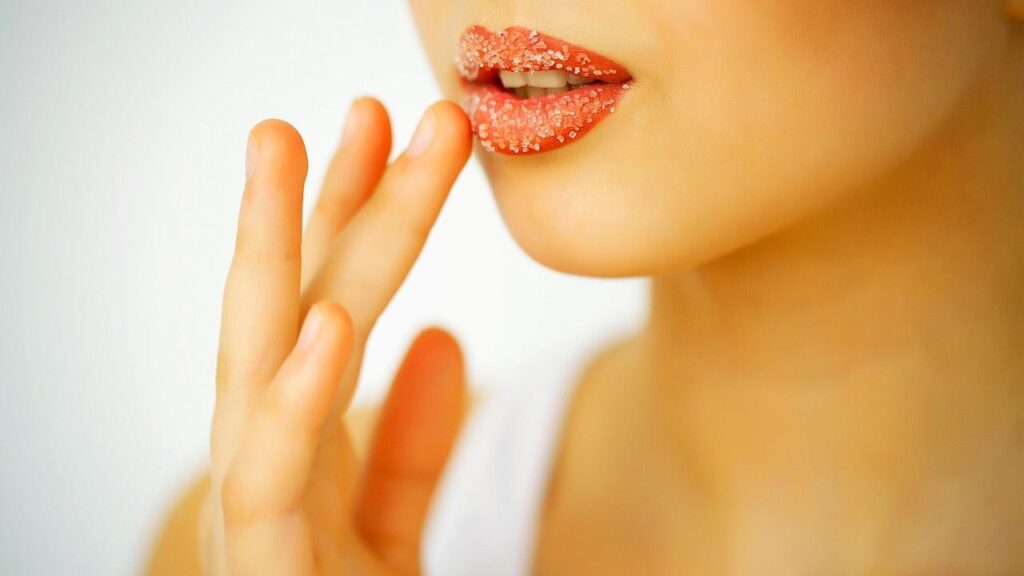 3) Face Mask
If you want to go for a more intensive treatment for your face, you could try and make an Epsom salt face mask instead. Here you simply need to create a paste that will sit on your face long enough to draw out toxins. It helps the salts work in a similar way to how they would in the bath, just with a more concentrated focus on the face. This can be great for dealing with oily skin and acne when used regularly. Some people add the salts to almond or coconut oil for a simple treatment, while others like to use honey. I recommend searching around for some interesting recipes.
4) Bath Soak
Using Epsom salts in a more traditional bath soak shouldn't be overlooked because you can get lots of potential benefits. The act of soaking in the silky water is nice and relaxing, and the perfect way to unwind before bed. When you have lavender scents and oils in with them, all the better. But, don't forget that this detoxification will help the health and appearance of your skin. It is a great beauty treatment for the end of the week. Just add a couple of cups of salts to the water, possibly some nice essential oils too, and reap the benefits.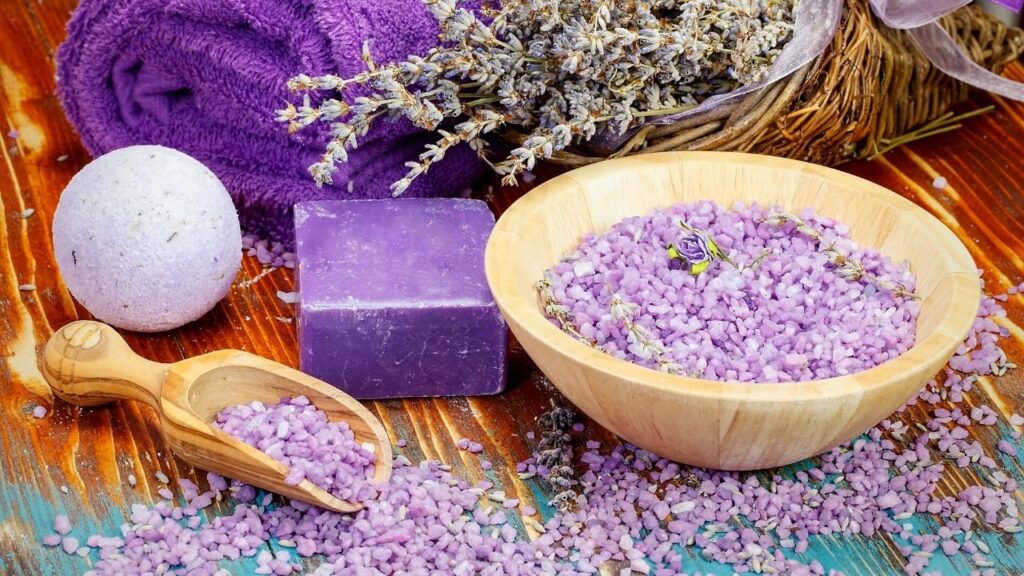 5) Body Scrub
Using Epsom salts in the bath is great for a long soak and drawing out those toxins, but it doesn't allow for the exfoliation and more intense treatment of the face masks. So, a good idea here is to get some of the crystals and physically massage them into your skin. You can do this in the bath or just after a shower when the skin is clean and wet and primed for treatment. The texture of the crystals is perfect for this without getting too abrasive. Just be sure to rinse them off properly afterwards and to apply a good moisturiser.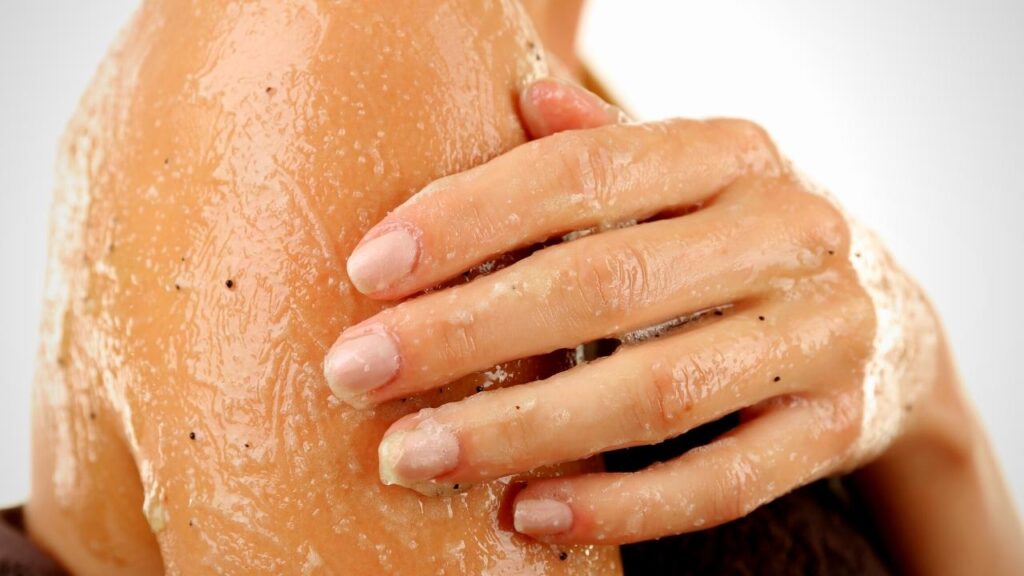 6) Sunburn Treatment
This is an option that was new to me and one that I will be sure to keep on hand when summer comes around. Sunburn will happen no matter how hard we try to avoid it. The sooner we can soothe and hydrate the skin, the easier it is to deal with the pain and avoid damage. The anti-inflammatory properties and soothing essence of Epsom salts make them great in a spray bottle. Mist the burn as often as needed to keep it calm and hydrated.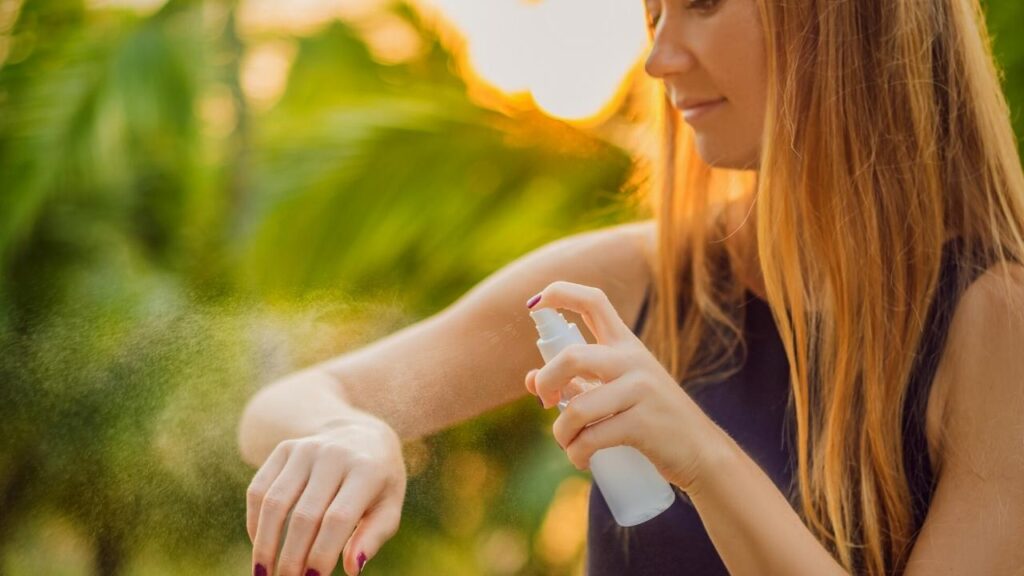 7) Bruise Treatments
Another surprising tip that I want to share is that Epsom salts are also helpful in dealing with bruises. There is potential here if you have a bruised leg from a minor accident and soak in an Epsom salts bath for a while. But, you can also do spot treatment with a bowl of water and a washcloth. Add the salts to the water in the bowl, soak the cloth, apply the bruise, and keep at it until the water cools. This is great for an annoying bruise on your upper arm when you don't want the hassle of soaking it in a full bath.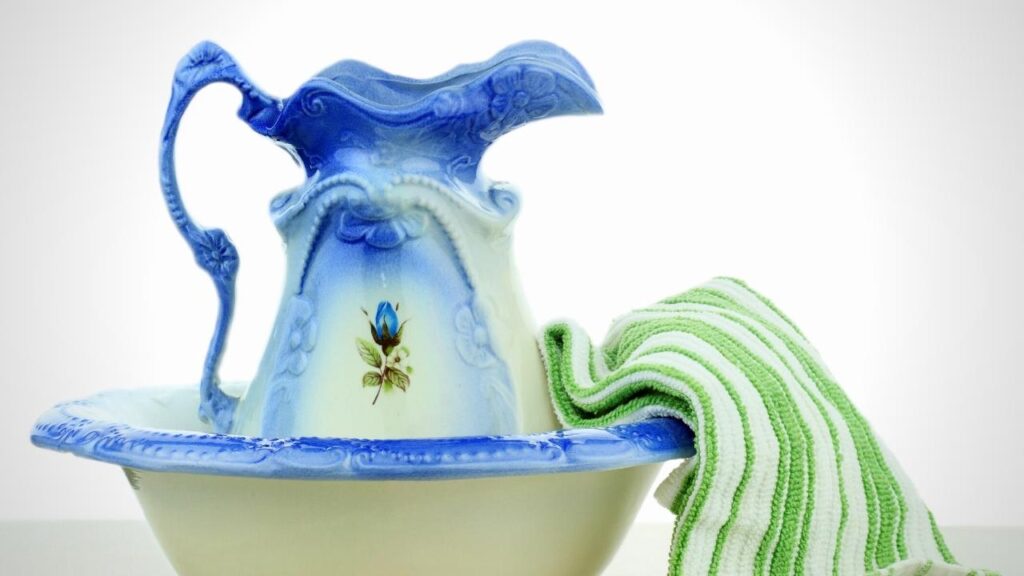 8) Foot Soak
Finally, for the skin treatments, there is the option of the foot soak. This is much like the bath or bruise treatment as you want to give the area time to take in the anti-inflammatory properties of the salts. Fill up a bowl or bath to just cover the feet in warm water, add half a cup of the salts, and soak for about 20 minutes. Why not read a chapter of a book and have some herbal tea at the same time. I also recommend adding peppermint oil to the water.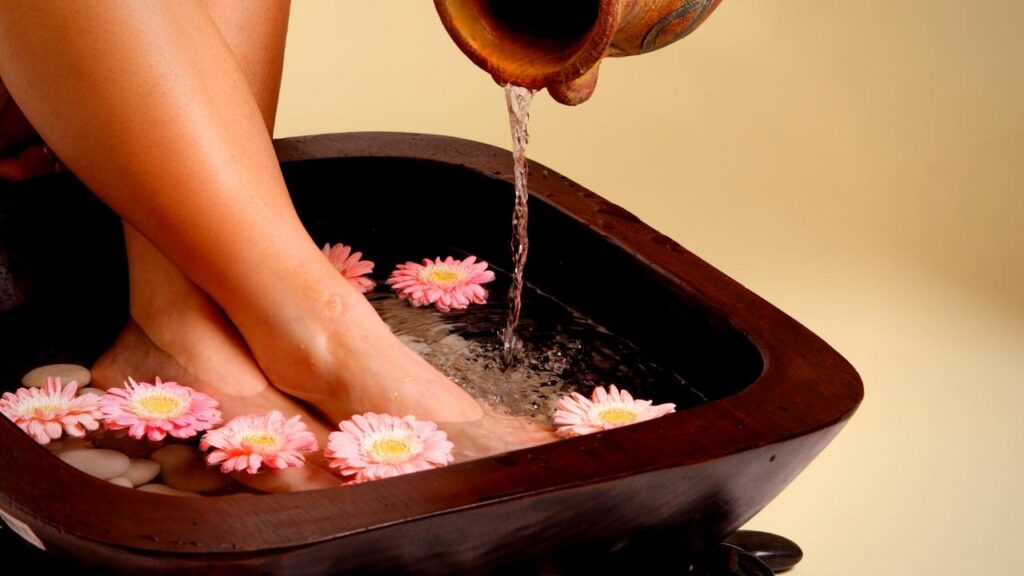 9) Hair Treatment
A great simple solution here is to mix some salts into shampoo for a more intense treatment. Just wash, rinse, and repeat as normal. Repeating is important to get the best out of the salt. The first treatment helps to remove excess hair product and dead skin cells for a better clean and the second goes back in for detoxification. It is great, but I recommend only doing this once or twice a week so you don't overtreat the hair.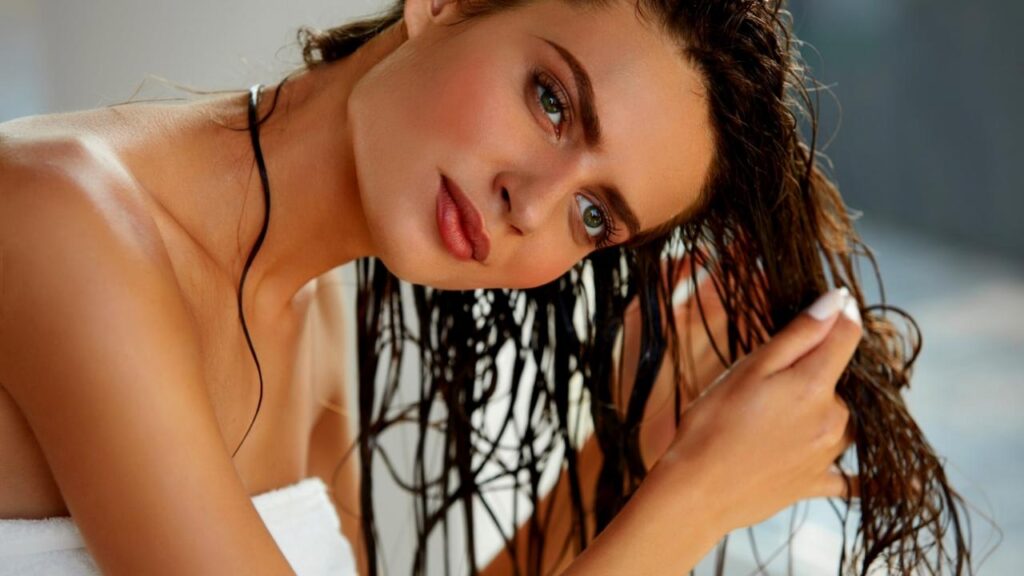 10) Hair conditioner
There is also an alternative Epsom salt conditioner treatment, but this is more complex. The idea is that you mix equal parts of conditioner and Epsom salts, heat the mixture in a microwave for one minute for a better blend, and then apply it to your hair. Some say to leave it for 20 minutes too, although this may not be practical.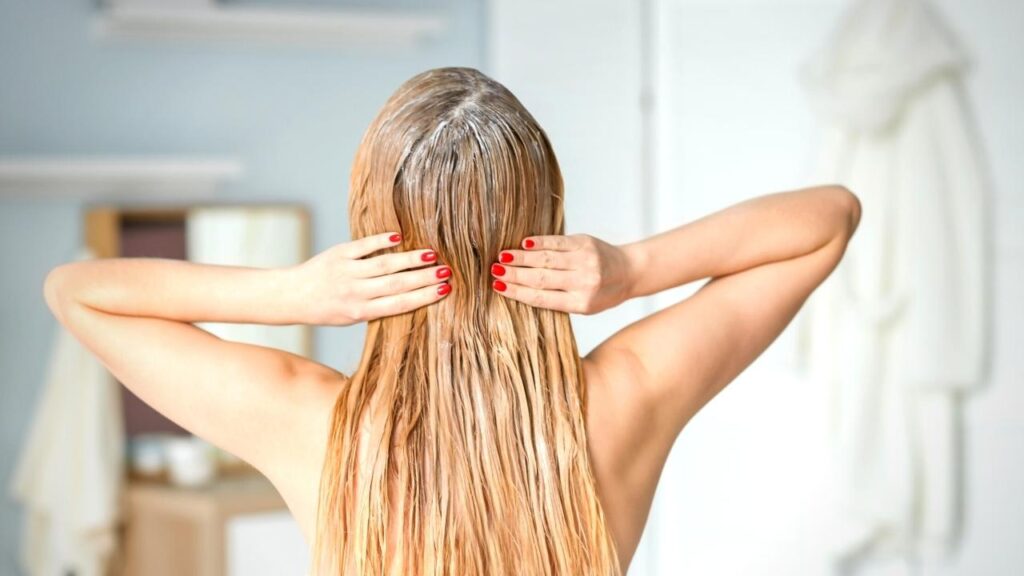 What Next?
The recipes here are just a starting point to show you some of the best solutions for a broad beauty regime. You may find other ideas online that take these in fun alternative directions. If you are also interested in the potential of salts for detoxification, check out my guide on dead sea salt baths. However you choose to use your Epsom salts, have fun with them.