Last Updated on 21 April 2023 by Alisea Mae
A laundry cycle is an essential chore for any household, but one that can have a big impact on the environment. Between all the water, energy, and chemicals used, we can end up leaving a big mark. Today, we're going to look at some options that can help save the environment while also saving you some money.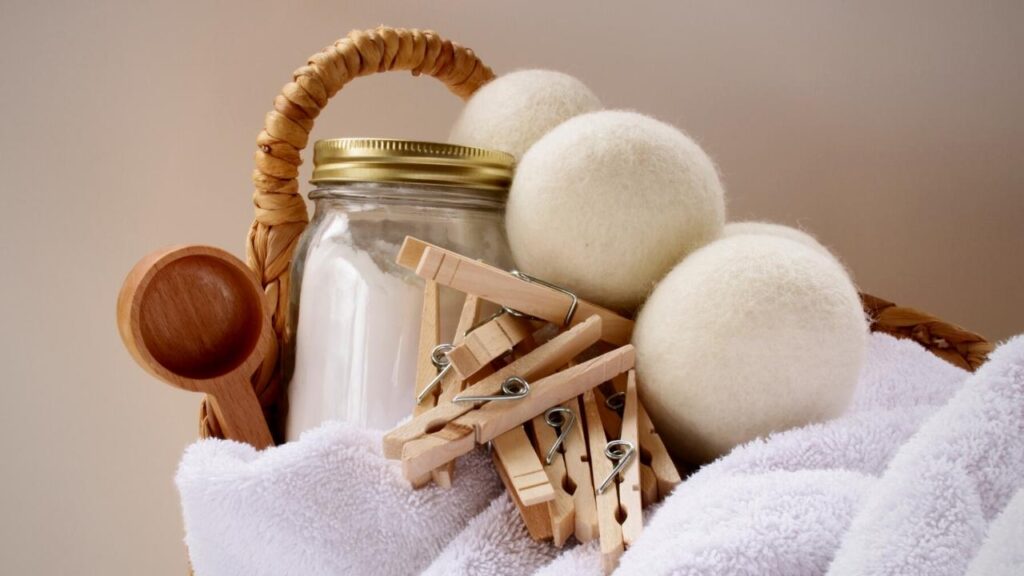 At the moment, I am in the middle of switching my laundry regime to a more eco-friendly one. I am exploring different options and seeing what works. While this hardly makes me an expert, it does mean I have put in a lot of time and effort researching options and products for greener laundry. Below are a series of tips based on my findings and personal experience. Many of these work for me, and I'm sure you can find them cost-effective and user-friendly too.
This article contains some affiliate links which means that if you click on one and make a purchase, I may receive a small commission. There is no extra cost to you and by doing this you're helping me keep this website's material free for you to enjoy.
Let's get started with our attitudes to clothing and setting up our washing cycles. We can then look at other factors regarding drying clothes and using the right appliances.
1) Think about the clothes you buy
We can help protect the environment by buying clothes that are easy to launder and that last a long time. A good quality item, like a good pair of blue jeans and a well-made jumper, can not only see us through different styles but also multiple seasons. When we lean into cheaper fast fashion with short-term fads, we end up doing more harm to the environment.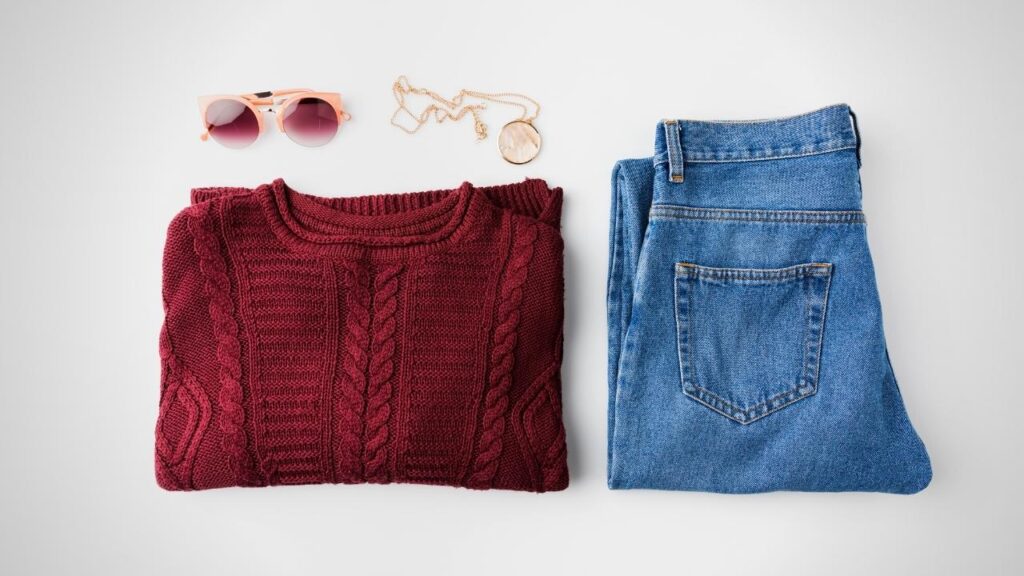 However, this only works if you can throw those clothes in the machine on a cool cycle, with no need for any specialist treatment. A long-lasting vintage jacket is great, but not if you have to get it dry-cleaned all the time. Those processes aren't good for the environment or your wallet.
2) Understand clothing label symbols
The only way to be sure that your clothes are easy to wash on an eco-friendly cycle is by reading the labels. These should tell you if something is dry clean only or if it is best to wash it at a higher temperature. Remember switching your load temperature down to 30 degrees can make a big difference. Some people also do well with cold washes and the right detergent. But, other garments will need hotter washes.
If these symbols are new to you and you are worried about getting something wrong, don't worry. You can get some really nice vintage signs to hang in your laundry area. These are also great for guests and family members. It's nice when our teenage kids help out and wash their own clothes, so let's nudge them in the right direction with this helpful guide. The Hioni Laundry Symbols sign has a striking look, while Hue and Reflections have a clean set of three.
3) Don't wash anything unless it's dirty
This is something that a lot of us are guilty of, sometimes without realising it. There is such a desire not to be seen in the same thing twice that we wear everyone once and throw it in the laundry basket. But, does it actually need to be washed? Can't we put it aside and wear it again in a different outfit combination? Check out A Clean Bee for their tips on storing worn clothes.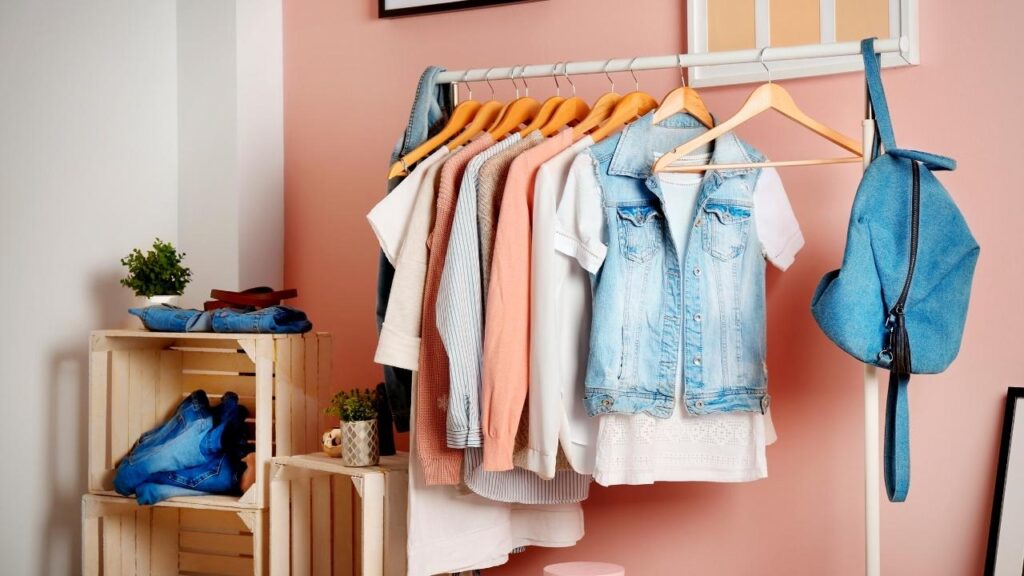 If it is stained and sweaty then fine, but a little light wear isn't the end of the world. We often do this with jeans too. They don't really get that dirty for several uses unless we spill something on them. If we wait until they truly need washing, we will limit loads and, therefore, our use of water, energy, and chemicals.
4) Only set up a full cycle
This tip follows on from my previous point and reinforces this idea of only washing when we need to. Try and create as full a load as possible to make use of all that space in the drum and use less water. There will be times when there are items that you can't wash with other clothes, such as wool jumpers. But, if you save them all for one bigger load at the end of the week, that will help.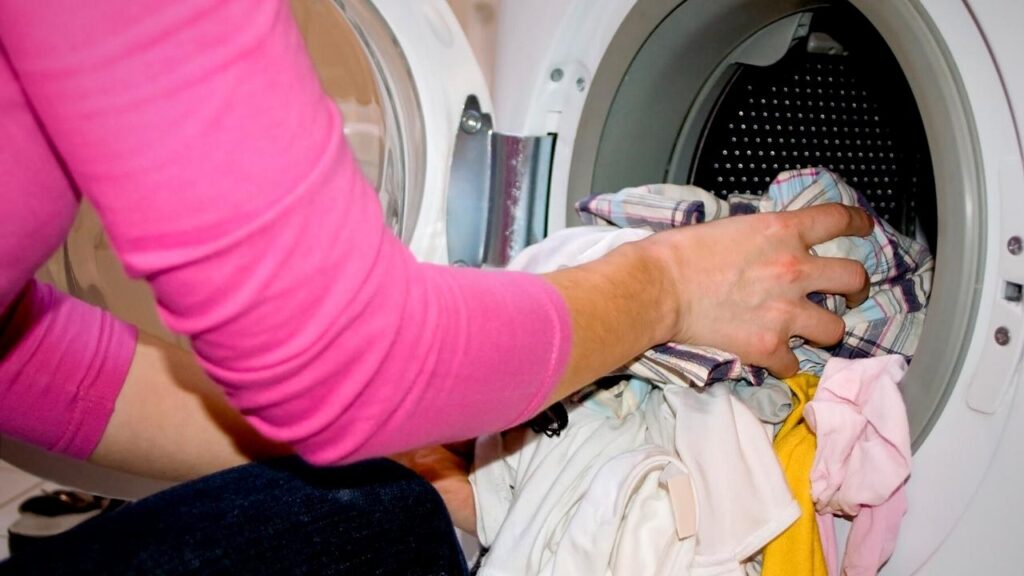 You can also see which materials or delicate items you can hand-wash in the sink while those other clothes are in the machine. Either way, do your best to protect them from damage, watch out for anything where colours may run, and check any pockets for loose items like small change.
5) Find an eco-friendly detergent and softener
That full, colder wash of truly dirty laundry needs the right laundry detergent and fabric softener to get the results you want. There are lots of powerful products out there with intensive cleaning agents and fragrances. However, these can also lead to a lot of chemicals entering the water system.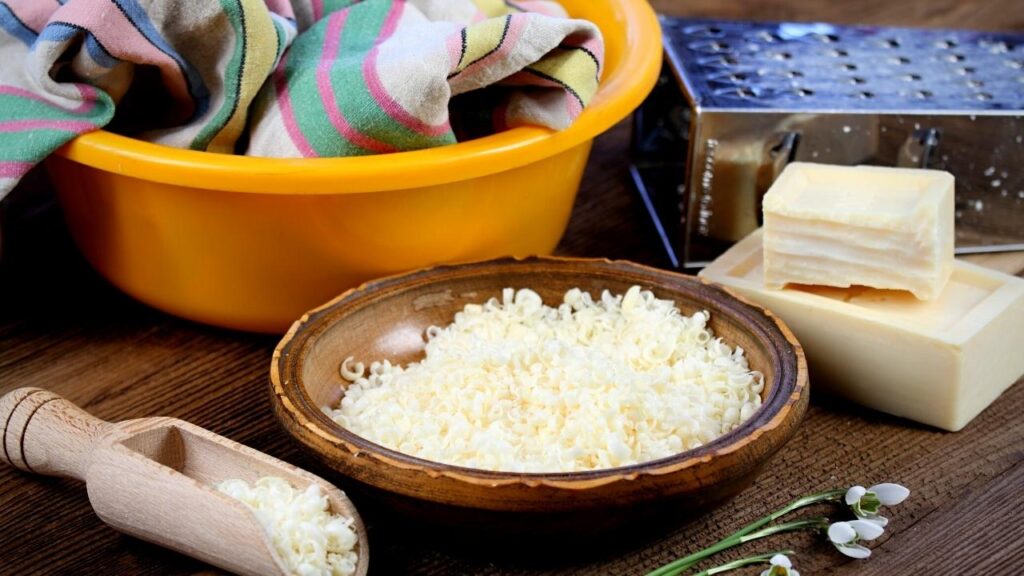 Thankfully, there are now lots of eco-friendly brands that offer natural cleaners that are just as effective but a lot greener. Many of these also come with refillable bottles so look out for stores that let you refill at a discount. This can save money and plastic long term. Another tip when using these products is to get a measure, so you don't end up wasting it.
Ecover Non-Bio Liquid Refill is a popular choice because of its gentle formula and green mission. This one is fragrance-free, but you can get scented refills if desired. You get 5L to keep you going for a long time, and it isn't too expensive.
6) Don't use bleach
Speaking of dangerous chemicals, we want to avoid bleach if possible. Bleach has its purpose when dealing with stains and whitening clothing. But it also comes at a price when it enters the natural environment. There are alternative options out there, which you can learn more about later on.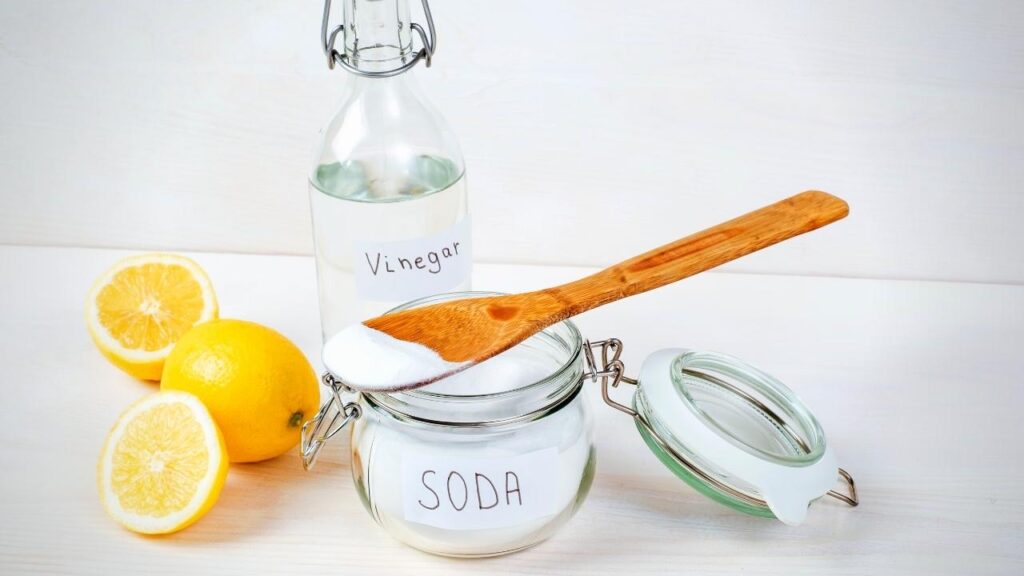 7) Use a filter to catch microplastics
It isn't just the chemicals in our laundry detergents that we need to worry about. A lot of synthetic materials contain microfibres to give them a soft fluffy texture. A big thick fleece is full of them. These can easily come loose in the washing process as the fabrics rub together, especially if the garment is getting old and worn out. These fibres will go into the drain and out into the water supply, where they pollute rivers and may be eaten by marine life. It is a lot like microplastics in cosmetic products. Those eventually were banned, but microfibers are still an issue.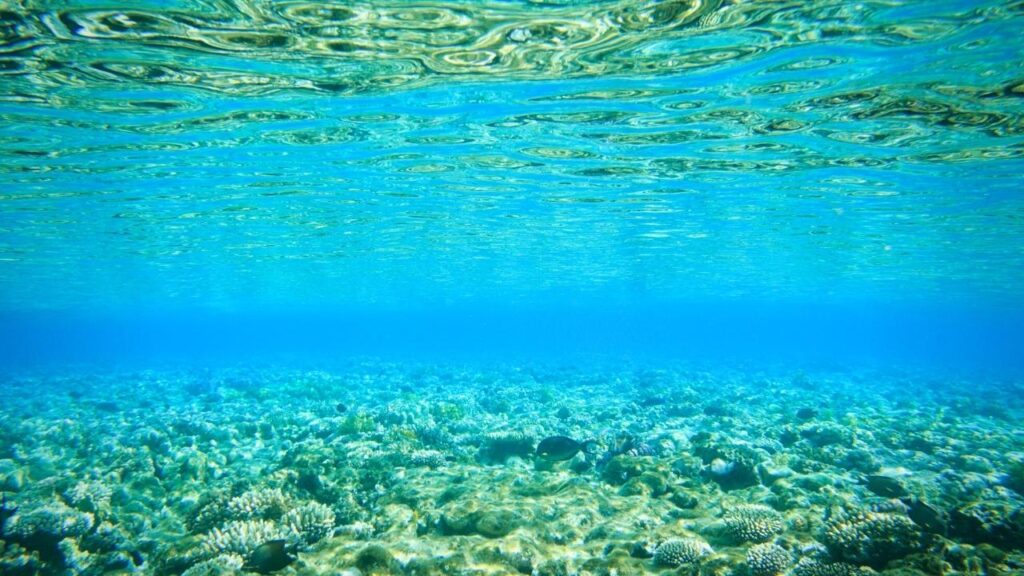 If you are concerned about the impact of your laundry cycles, you can add a filter to your machine. The Planet Care system catches up to 90% of fibres and is easy to clean out. There is also one for synthetics called Guppy Friend.
8) Dry your clothes outside where you can
Air drying clothes is a great way to reduce energy use and end up with fresher-smelling laundry. Your towels don't get so crispy either. This is going to be much easier for some people than others. Anyone with their own garden can easily set up a washing line to air dry clothes, towels, and sheets when the weather is good. This might not be so convenient in shared communal spaces, and impossible in apartment blocks.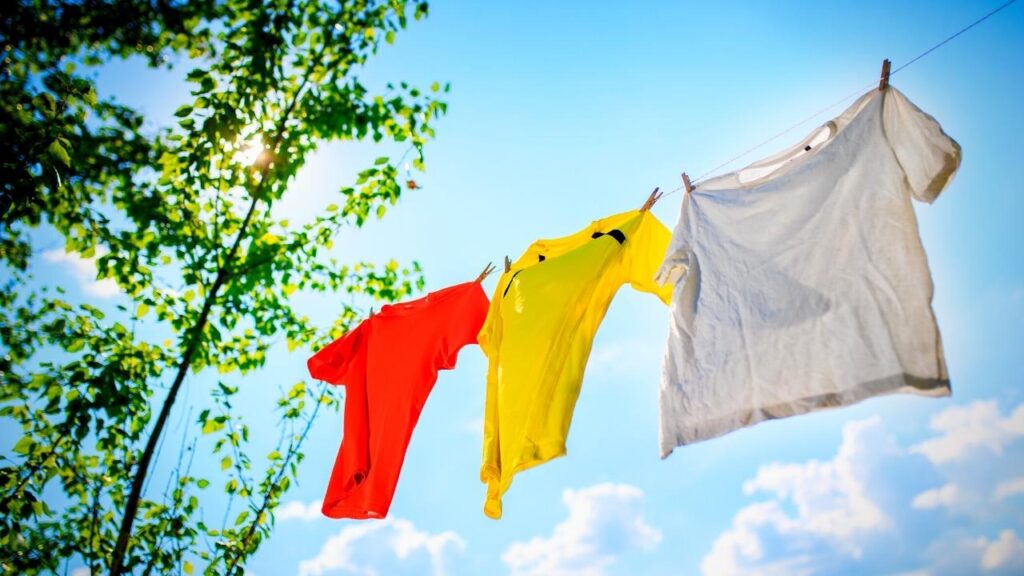 Still, there are ways around this if you can make room for an air-drying system in front of a radiator or have space in an airing cupboard. The option I went for is a version of the Pulley Maid, which you raise and lower over a stovetop. It is a serious contraption that doesn't take up any floor space or cupboard space.
9) Use eco-friendly clothes pegs
When hanging clothes on the line outside, think about the types of pegs you use. You may go through more than you think, and lose a few along the way. Instead of going for cheap plastic, consider something from sustainable bamboo or stainless steel. I recommend checking out the options at Peace With The Wild to see which you like best.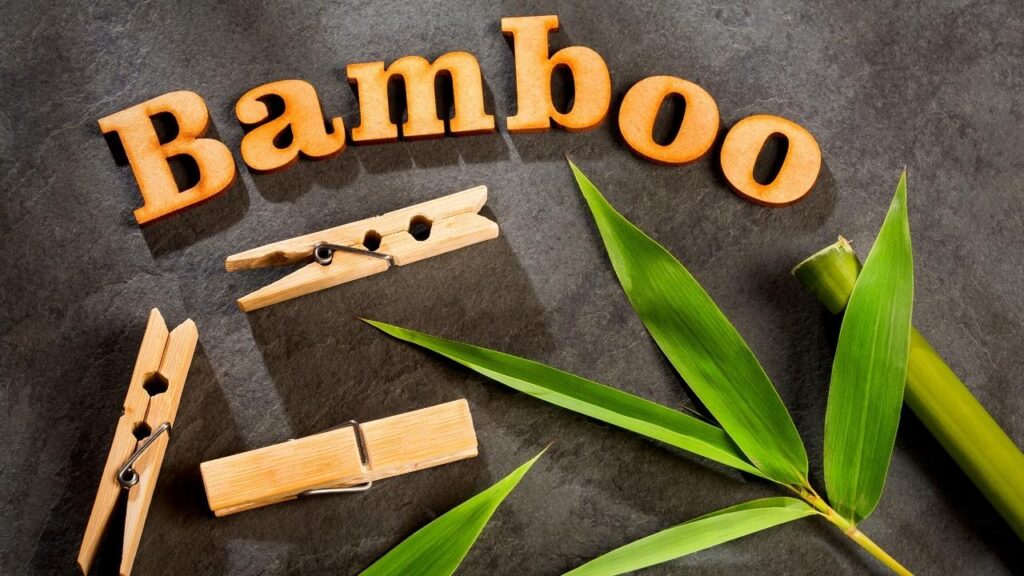 10) Try not to iron so much
This is a factor we sometimes overlook when trying to save water and energy. Think about whether you really need to iron everything, or if you can air dry and hang items so that they don't develop creases. Take your time folding items as you take them off the line or out of the airing cupboard instead of creasing them up in a basket. These small efforts can pay off.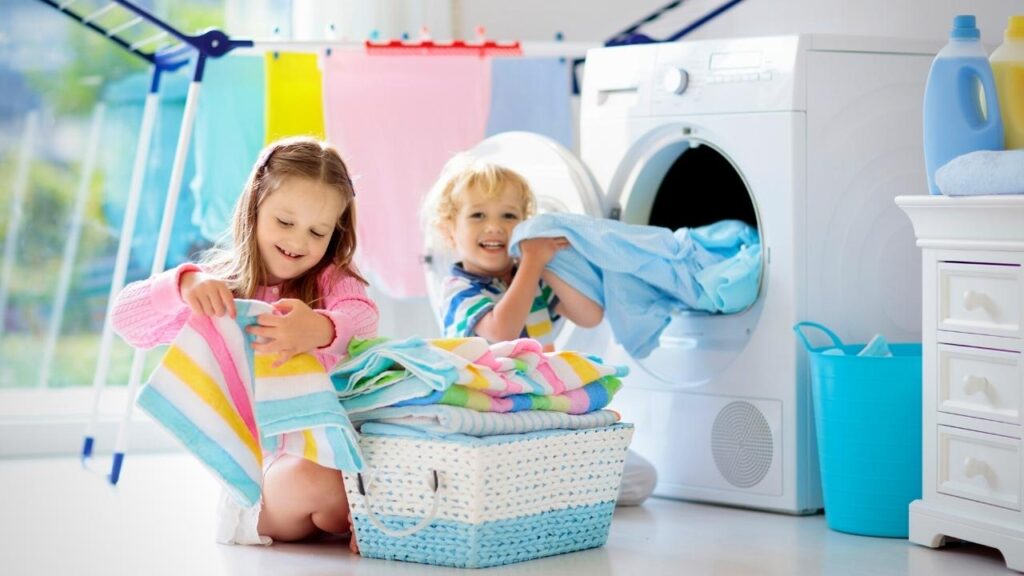 11) Choose the right appliances
This is a big deal when saving money and energy while using eco-friendly laundry cycles. Some models have much higher energy-efficiency ratings than others, which means less energy is wasted on each load. They may also be smart enough to limit water use and cut drying times as needed. If you can air dry everything, you might be able to get away with just a washer rather than a washer and dryer, which is what I've done. However, an efficient washer/dryer can cover you when you need to dry something fast. Don't be afraid to pay more now for an effective machine that saves money long-term.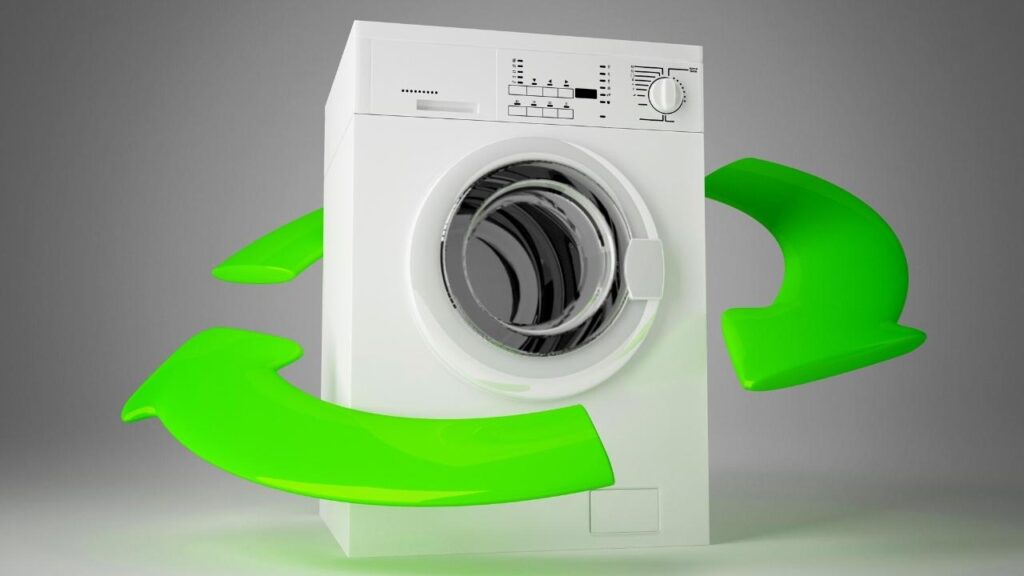 That's what I did when my old Bosch washing machine was finally beyond repair. I opted for an Ebac Hot Fill Washing Machine. These draw in the water previously heated in your home to save energy. It can also decrease cycle times by 21 minutes. As a disclaimer, I'm not affiliated with them and get nothing if you buy one of these. It is just what I ended up with and I wanted to highlight the system more than the brand. Whatever style of machine you think is best, make sure it is the right size for your needs. I recommend going a little bigger when you can to allow for those larger washes I mentioned before.
12) Don't forget to service your appliances regularly
Finally, it helps to service your machines to keep them in good working order for longer. A clean well-maintained machine will offer the most effective cleaning cycle, so you aren't left putting items through again and wasting water and detergent. This is something I hadn't considered with washing machines before, even though I've put my dishwasher on a cleaning cycle more than enough times. It makes sense, so look out for eco-friendly cleaners and descalers for your machine. I recommend this one from Care + Protect.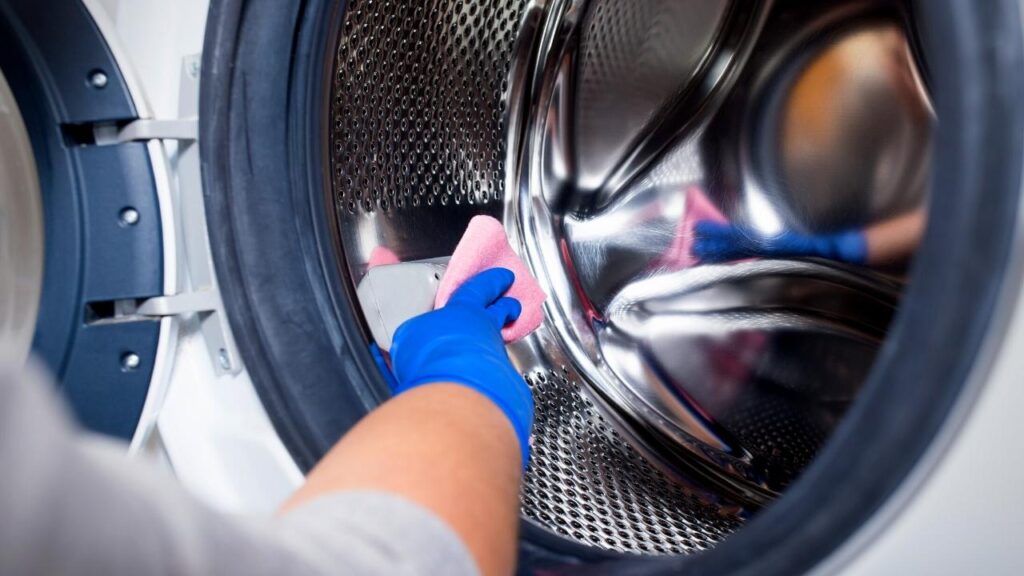 Green Laundry FAQS
1) Is fast fashion bad for the environment?
Yes. Fast fashion means producing more clothes in shorter cycles to satisfy demand. This leads to more energy used in factories, more water for fabric production, and the emissions to ship the garments worldwide.
2) What is a natural alternative to bleach?
Lemon juice is a great choice as a natural bleaching agent, as are vinegar and baking soda. You can create a dilute solution and soak garments to lighten them and remove stains.
3) Are microfibres the same as microplastics?
There are pretty much the same in that they are a form of small plastic debris from a synthetic item. The difference is the size, as microfibres are smaller than 5mm.
4) Why do eco washes take longer?
Some machines have specific eco-wash modes that don't use as much energy to heat the water and don't spin the drum so fast. However, some take hours to complete. You can get around this on some machines by manually changing the settings to cold washes and low spin speeds in a shorter time frame.
Green laundry made easy
It doesn't have to be too difficult to switch to a greener way to do laundry. These simple steps all add up to a much more impactful way to handle your washing and protect the environment. From the way we set up the cycle to the way we dry the clothes, there are plenty of substitutions to make. When we add in factors like fewer fast fashion choices and better appliances, it only gets better. Don't worry if you can't do all of this or if it takes a while to put ideas into practice. Every effort made can make a difference.