Last Updated on 10 November 2022 by Alisea Mae
There was a time when all advent calendars seemed to be cheap chocolate in even cheaper plastic. Today, that isn't the case, and we have an array of options that tie in with my other guide to "the best organic gifts for organic lovers." I am impressed with options like the Neals Yard Remedies 12 Days of Christmas and the Baylis and Harding Signature calendars, and you will see why below as I recommend 18 of the best organic and nature-inspired advent calendars.
I carefully research and consider each product before choosing the best and most useful ones. If you click on a link and buy something, I may receive a commission at no additional cost to you. This does not influence my choices in any way.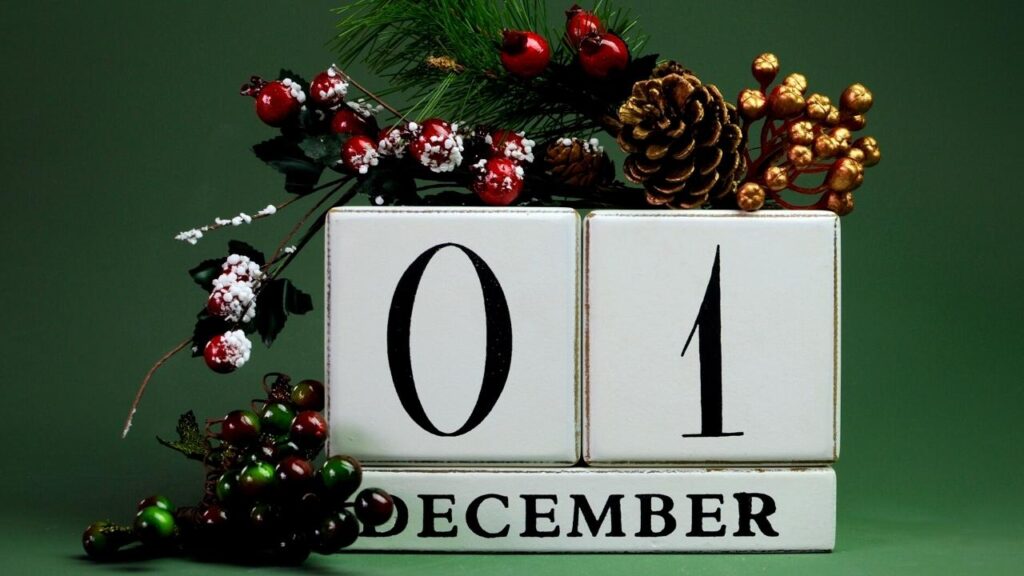 With so much choice available these days, I wanted to take my time to really look at the best quality products on offer in a range of themes. Chocolate is fun, and I do talk about it below, but there is so much more out there to suit different interests and tastes. I spent a long time comparing options in the categories to highlight the best choices. These are the ones that are not only well-loved by consumers, but offer that extra something in terms of quality, engagement, and long-term satisfaction.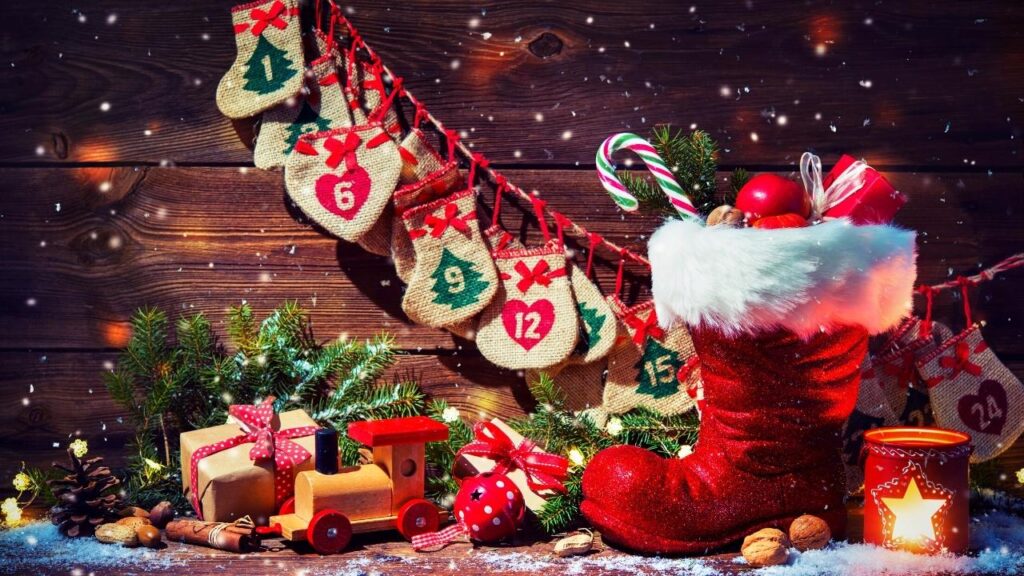 Which advent calendar should I get?
One thing that impressed me when researching these products is not just the range of themes, but the quality of the gifts within. While there are some lovely cheap options with pictures and little treats, there are also high-end ones with expensive miniatures of top-brand goods. That is why I chose the Neals Yard Remedies 12 Days of Christmas and Baylis and Harding Signature calendars as my top picks. One is marketed as "for her" and the other "for him" but it can come down to individual needs and preferences. Each one has some highly beneficial products for beauty and wellness that let recipients pamper themselves through the season.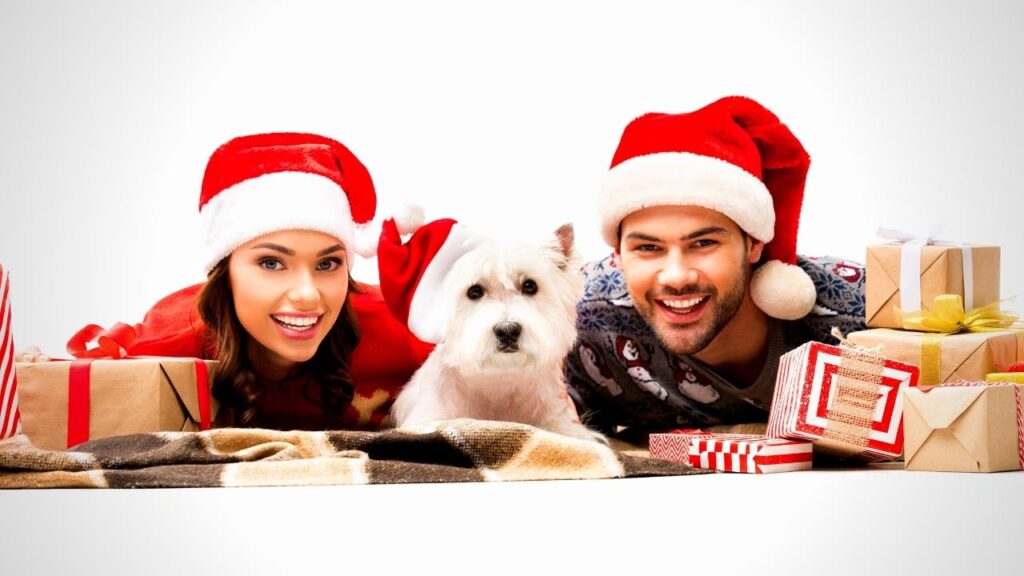 With so much diversity in options and themes, I've created a list of products based on a few themes. We start with food and drink, before delving into options focused on beauty and wellness. Each of these sections has some high-end products with mini gifts inside. From there, we move on to nature-inspired options with natural art, fun materials, or seeds for the garden. We then have an alternative option for kids and then a couple for the pets.
1) Pukka Herbs days of joy herbal teas: The Best Organic Tea Advent Calendar
2) The Brew Company advent calendar for coffee lovers: The best organic coffee advent calendar
3) Plamil so free organic white chocolate: The best organic dairy-free chocolate advent calendar
4) Sweet Reason artisan biscuits: The best organic biscuit advent calendar
5) L'Occitane classic beauty: The best natural beauty advent calendar
6) Bayliss and Harding signature for him: The best men's toiletries advent calendar
7) Neals Yard Remedies 12 days of beauty and wellbeing: The best organic wellbeing advent calendar:
8) Hazel and Blue Christmas tea Lights: The best soy candle advent calendar:
9) National Geographic gemstones: The best rock advent calendar
10) Livaia DIY advent calendar: The best sustainable advent calendar
11) Own Grown Store seed advent calendar: The best herb and veg seeds advent calendar
12) Own Grown store flower seeds: The best flower seeds advent calendar
13) Alison Gardiner traditional Christmas farmhouse: The best traditional snow scene advent calendar
14) RSPB advent calendar: The best bird advent calendar
15) The Woodland Trust Christmas oak advent calendar: The best woodland scene advent calendar
16) Playmobil around the world advent calendar at Amazon UK: The best kids' animal advent calendar
17) Lily's Kitchen cat Christmas advent calendar: The best natural cat advent calendar
18) Pooch and Mutt advent calendar: The best natural dog advent calendar
As you can see, I've tried not to leave anyone out with these themes and recommendations. So, let's get started with our first product.
Herbal tea is a wonderful way to add a soothing beverage to your day. But we often get stuck in the same routine. This fold-out calendar has 24 different individually wrapped teabags, from cleansing brews to bedtime and sweeter options. Also, as it's Pukka, we know we're going to get high-quality tea that tastes great. The tags, box, and sachets are all 100% recyclable too, so you don't have to worry about plastic waste.
Sticking with the drink theme, there is this great option for coffee lovers. If you want an advent calendar to kickstart your day, this could do it. There are two options of note from this company. I recommend the Coffeebrewer one because all you need to do is add water to the container and let it brew. The one with beans is great for coffee enthusiasts with grinders or the right machine. A bonus here is that you get an extra bag for Christmas Day!
With the food-based advent calendars, we have to start with a chocolate one. There are more vegan and dairy-free options than ever, but this one is more unusual as it is organic white chocolate rather than milk or dark. It is a nice change from the norm, especially for kids with allergies. Otherwise, it is your classic product with a cute print on the front and little doors for the 24 days.
This one is less of an advent calendar and more of a gift box. There is no surprise in what may be behind a door. However, there are 25 numbered biscuits to see you through the month. These organic biscuits are beautifully packaged, and I like that you can add a personalised message for a loved one. Pre-ordering is essential here to be sure of getting a box.
Beauty-based products are a great way to pamper yourself through December and save the sweet treats until the holidays. This box is a great option because it is full of natural products for indulgent self-care. Without giving too much away, you can expect plenty for the shower and bath, with lots of almond milk and botanical ingredients. You also seem to get a good tester-size amount of each.
It is nice to see beauty-based calendars designed for men too, cos why shouldn't they have the same daily treats? Again, there are lots of little products covering a diverse range of needs, from general grooming to bathing. Scents include a lot of black pepper, ginger, and lime. I also like that the products are vegan and cruelty-free and that the packaging for the products is 100% recyclable.
This Vegetarian Society-approved option is impressive. It is full of fun botanic treatments with essential oils. There is also no unnecessary plastic in the box, and everything seems high-end and great for gifting. You might argue that an obvious downside here is that there are only 12 products rather than 24. However, we can't argue against the quality of the products provided. There are some people using this as a 12 Days of Christmas gift instead, which gives this added value.
This is another one where there are limitations to what you get for your money. There are 12 tealights for the season, with three scents in total. However, these scents are diverse and perfect for the season, especially the Frankincense and Myrrh ones, and each vegan candle uses natural soy wax and cotton wicks. If you are someone that loves burning an advent candle, this could be a fun alternative.
Let's head in a different direction for a moment and go into the fun nature-themed advent calendars. Gemstones have great value as a geology lesson and, if you're into that sort of thing, healing. This calendar has 24 little stones behind the doors with a range of gorgeous types. This one is marketed for kids, with a little dig kit as part of the package, but I'm sure some grown-ups would love this too.
I wasn't sure where to put this in this list because it's a little bit different in terms of nature and natural materials. But, it is all based around paper and paper craft. The idea here is that you get a series of 24 paper bags with stickers and then use these to create an alternative garland-style arrangement of gifts. While the kit is affordable, there is the added expense and effort of sourcing your own gifts for each day. Still, it is an opportunity to find a range of quirky and personalized items based on nature, natural beauty, organic food, or all three!
11)The best herb and veg seeds advent calendar: Own Grown Store Seeds
A seed-themed advent calendar is a great idea for green-fingered friends and family that want something new to grow. This one is all about edibles with herbs, fruit, and vegetables. Each seed packet comes in a cute, numbered envelope, and, like with the Livaia one above, you can string them up with the included twine and pegs. This one is a gift that will keep on giving as you sow the seeds as a family and reap the rewards.
I was so impressed with that seed calendar for fruit and veg that I had to also include their alternative one for flowers. The idea is the same, with a range of seed packets string up for a cute natural decoration for the season. One thing that I particularly like about this one is the focus on wildflowers and GMO-free heirloom seeds. As with the other version, there are growing instructions on the packets, so newcomers aren't going to feel too overwhelmed.
Sometimes we don't need our advent calendars to offer anything more than some pretty pictures behind the door. This is something that Alison Gardiner specialises in, with a wide range of designs on her website. You can enjoy the artwork of classic snowy British scenes and the little surprises each day. It is a nice little novelty option for the right person.
The RSPB is pretty hard to beat when it comes to knowledge about birds and beautiful imagery. Whether you are someone that goes out birdwatching regularly or just enjoys feeding the birds in the garden, this can offer a lot of joy. The artwork is very pretty with an array of species in one tree. Each door reveals an extra image, and kids can learn about UK birds at the same time. It is also a small price for a good cause.
This calendar is very similar in a lot of ways. The emphasis is more on the tree and woodland than the birds in it, but the design and snowy scene are similar. There is also a nighttime scene of a silver birch in a full moon that is very pretty. The premise is the same, with the pictures behind the door. It all comes down to which charity you are more inclined to support.
You might think that this is a really odd choice for this list. What does a plastic Playmobil set have to do with natural living and nature? Well, for a start, there are lots of animals for kids to engage with. This is an interactive toy that teaches kids about the environment. And the toy is made with at least 80% recycled plastic on average. Then there is the fact that this becomes a long-term reusable playset rather than a short-term pleasure for 24 days. It is a very cute option for toddlers.
Now, you might be wondering about the other animals in our lives and the possibility of advent calendars for pets. Well, Lily's Kitchen has us covered. The first option is this one for cats. There is a mix of chicken and salmon treats behind the 24 doors that feline friends will love. The design is pretty cute too. A bonus of dealing with this company is that they donate proceeds to charity. Check out their website for more information.
Finally, we have an option for dogs that supports Woodgreen Pets Charity. There are two little treats behind each door, so pooches should be easily satisfied. What I particularly like about this one is the commitment to natural and grain-free ingredients, so these treats are still healthy snacks. Also, the design was created by the winner of a children's competition, making it even more adorable.
The bottom line
Hopefully, there is something in this list of alternative advent calendars that you and your loved ones will appreciate. There is certainly a more diverse range than ever before. Also, if this has inspired you to look into organic and natural gifts for the holiday, you can check out my new guide on that too. Have fun choosing and opening all those doors to fun prizes!