Last Updated on 12 November 2022 by Alisea Mae
Recently we talked about the benefits of organic shopping and how to shop organic on a budget. Now, with the holidays fast approaching, I want to discuss organic gift set ideas and the best gifts for organic lovers. Personally, I am drawn to those at Abel and Cole, and I will explain why later, but there are so many brands with diverse options.
I carefully research and consider each product before choosing the best and most useful ones. If you click on a link and buy something, I may receive a commission at no additional cost to you. This does not influence my choices in any way.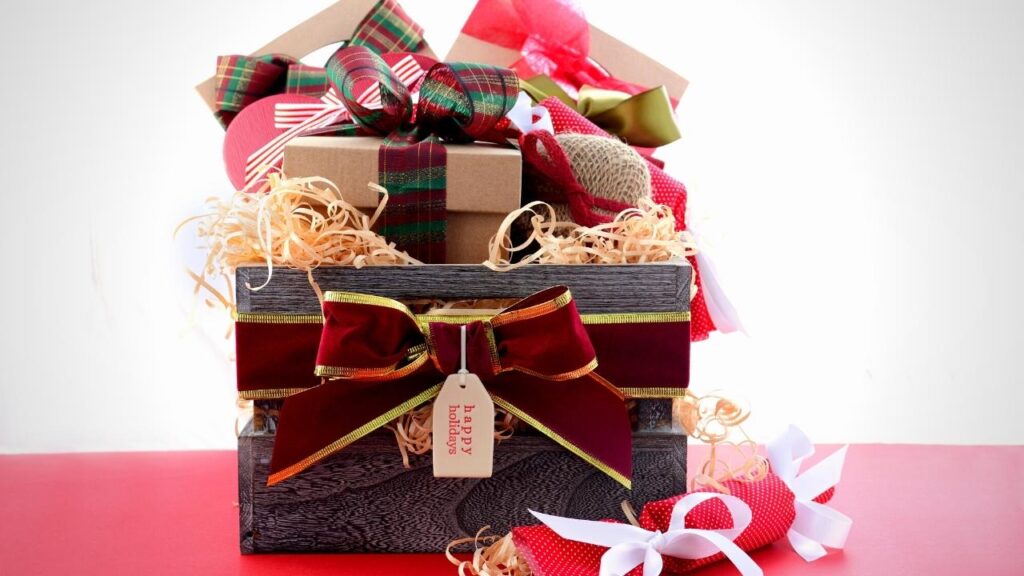 What makes a good organic gift set?
This is a question I really thought about when trying to find a wide range of top products. Organic doesn't just mean finding food from organic growers, or beauty products with organic botanicals. We also want to find people that embrace natural products and environmental values. I spent a lot of my day comparing different brands and their best gift set options to find items you will love and that offer value in multiple ways. This then led to the overall winners in the different categories below.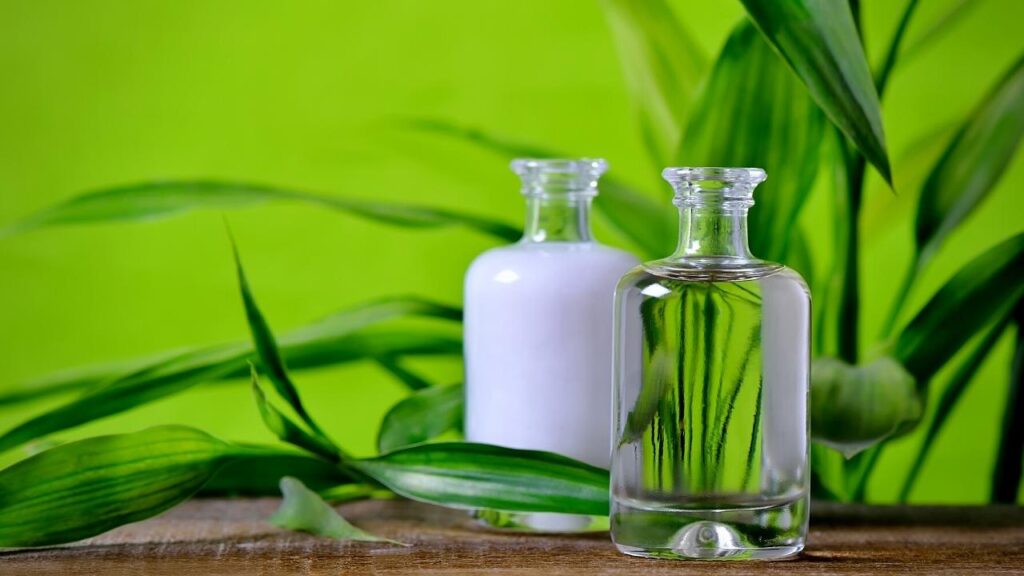 As mentioned before, my top choices in this guide both come from the same company. Abel and Cole have a vast array of options with many high-end food items. I believe that there is something there for everyone regardless of tastes and budget. That is why my top picks are on different ends of the scale. My first choice is their Christmas hamper, which is expensive but indulgent with so many food items to enjoy across the holidays. My second choice is their smaller chutney gift set. You can learn more about both below.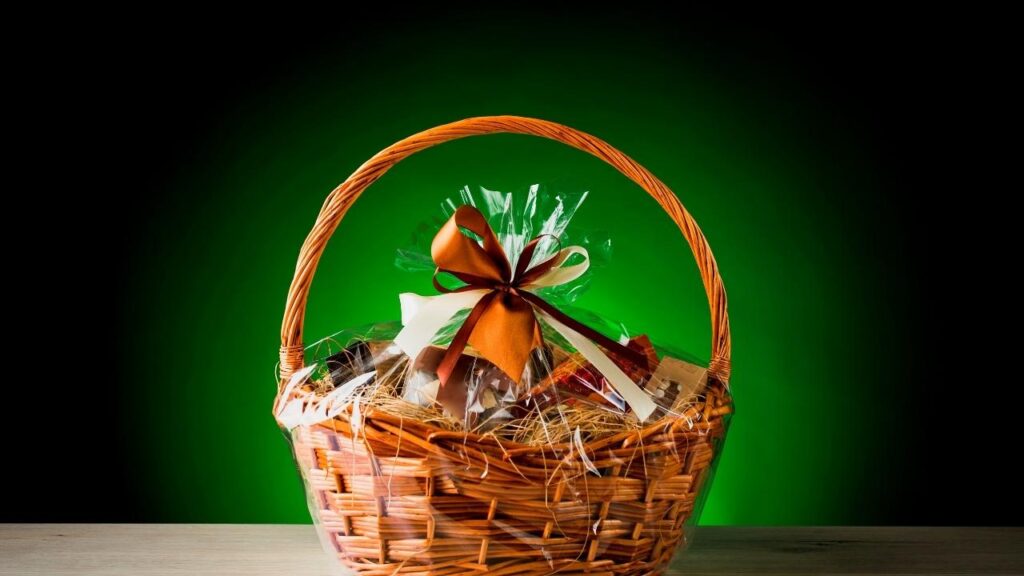 The list below offers some brief recommendations for products over a range of categories. More broadly, we will travel between organic food and personal care products, with some other options for pampering and hobbies at the end. This includes things like coffee, cheese, spa sets, candles, bath bombs, and other items friends and family will love. I wanted to focus on very specific ideas and items so you could narrow down your options more easily.
1) English Tea Shop wellness collection: Best organic tea gift
2) Source Climate Change organic coffee beans: Best organic coffee gift
3) Nutcessity nut butter gift box: The best organic nut gift
4) Moo Free vegan chocolate gift set: The best organic dairy-free chocolate gift
5) Godminster organic cheese gift set: The best organic cheese gift set
6) Abel and Cole the chutney trio gift box: The best organic chutney gift set
7) Honey Heaven organic honey gift set: The best organic honey gift set
8) Abel and Cole the showstopper Christmas hamper: The best organic gift hamper:
9) Neals Yard Remedies age-defying collection: The best organic skincare gift set
10) Green People organic babies newborn collection: The best organic mother and babies gift set
11) Green People men's skincare heroes: The best organic skincare gift set for men
12) Skin Genius "Who Cares Wins" collection: The best organic skincare gift set for teens
13) Neal's Yard Remedies nurturing hand cream collection: The best organic hand cream gift set
14) The Naked Bee organic lip balm trio gift set: The best organic lip balm gift set
15) Nereus London shampoo and conditioner gift set: The best organic haircare gift set
16) Enjoy your bath time natural bath bombs: The best organic and natural bath bombs
17) Marigold Charms luxury letterbox spa gift set: The best organic spa gift set
18) Neom Organics winter wellbeing wonders candle trio: The best organic candle gift set
19) House of Crafts organic soap making kit: The best organic craft gift set
So, with all that in mind, let's look at the first of the best food based organic gift sets.
Tea-themed gift boxes are great for those that can't start or end the day without a nice cup of a herbal blend. Here there are 48 bags, allowing for weeks of quality tea. The Calm Me and Sleepy Me options are great for peaceful moments, but you also get Happy, Pure, Beautiful, and Shape Me blends too. A bonus for those of us that love natural products is that you have compostable and recyclable materials, all packaged in this really nice gift box.
We can't look at the best tea gift sets without also looking at coffee. This four-pack gives recipients beans of varying intensities. The various flavours include the delectable nuttiness of Mexican coffee beans, the citrus and caramel notes of Rwandan, the smooth chocolatey flavour of Ugandan, the milk chocolate-caramel creaminess of Nicaraguan, and the bold, rich, and opulent flavours of cocoa nib and molasses from Tanzania. You will receive four bags from the range. What I especially like about this one is the use of beans that are derived ethically and directly from coffee-producing communities taking part in reforestation initiatives.
This next product is interesting and quirky for the right person. Nut butters can be problematic when you have a peanut allergy or want vegan options. That is why founder Mike, who has an allergy himself, created this brand. There are 8 options in the collection to suit different tastes. This little gift box allows consumers to mix and match three products. With the added bonus of no plastic or palm oil, there are many reasons to support this company.
Moo Free chocolate has gained a great reputation for vegan chocolate in different forms that tastes great. The kid-friendly buttons and bars made for great alternatives to selection boxes over the holiday season. Rhubarb and Rockhopper is a brilliant online store taking these treats and packaging them up into great gift boxes. These letterbox-friendly options come in different sizes depending on how many bars and bags you need.
Cheese hampers are a classic choice when it comes to finding the very best products for friends and family. This company specialises in cheddars from Somerset, all with thick waxes and speciality flavours. There are a few different gift packs and hampers in their range, but this one provides four of their best products including the new Daredevil Chilli Cheddar. This British company is also certified organic by the Soil Association and promises there are no artificial preservatives.
Let's move on to another fun savoury snack. This one partners nicely with the cheeses actually for a more interesting tasting session with friends. This affordable little gift box showcases little jars of the brand's popular chutneys. You get their Fig & Balsamic Chutney, Plum & Cranberry Chutney, and Real Ale Chutney. Each one is organic and uses the finest British ingredients from local suppliers.
This time, it is all about celebrating the different types of honey you can get. The three little jars are all quite diverse, and with 250g per jar, there is plenty to keep you going. The Acacia and Honeydew sound really nice for spreads. But, the idea of Lavender Honey is interesting for sweetening nighttime tea for a calming effect. I also like that they all come in a nice reusable jute bag rather than a basic box.
This product is a bit of a wildcard choice because I know it is incredibly expensive and indulgent. However, I had to mention it as a potential option for the whole family over Christmas. There is a lot in here to last the holidays, and there is nothing wrong with self-gifting something like this after all your hard work this year. There is everything from meat, cheese, and fish, to preserves, wine, mince pies and more. On top of that, you get high-end brands like Pukka and the Godminsters I mentioned before.
Moving onto some skincare and beauty-themed organic gifts now, we arrive at an old favourite. If you've seen some of my guides in the past, you will know that Neal's Yard isn't a stranger here. They always have high-quality organic products that are highly impactful. That is why they were a recommended choice in my top natural advent calendars list. This Vegetarian Society-approved organic gift set has a nice blend with the cleansing melt, serum, cream, overnight mask, and eye cream.
New parents are sure to welcome a gift set like this that contains some helpful ways to provide natural care for themselves and their newborns. The four products here have no nasty surprises as they are organic, vegetarian, and cruelty-free. Three are also fragrance-free. You get a baby wash/shampoo, a lotion, chamomile nappy cream for baby and a rescue balm for mum.
There is a lot here that can help men with a standard grooming regime. There is nothing too fancy here or that will take up too much of their time. There is an exfoliating face scrub, followed by a clean facial wash, and then a nice-smelling moisturiser. That wash also doubles as a shave gel to make things even more efficient. There are lots of natural organic ingredients here for peace of mind and this is sure to be one that men will love.
So what about the teenagers in our lives? This set is brilliant because it offers long-term value. To start with, teens get to experience some new products that are specifically formulated to target acne-prone skin for a better complexion. These organic cleansers and treatments are the right blend between high-impact and gentle thanks to the range of botanical extracts used. The long-term value comes from the toiletries bag it comes in and the reusable cotton facecloth.
Here, we need to head back to Neal's Yard. The right hand cream can make a massive difference in cold months, especially for those that use their hands a lot, and they are full of great moisturising agents and essential oils. You get their Bee Lovely Hand Cream, Wild Rose Hand Cream, and Geranium & Orange Hand Cream. As with all of their products, these are nicely packaged and a joy to use.
As the name suggests here, this is a set of little gifts that focuses on bee-based products. So, you can expect plenty of smooth sweet honey and nourishing beeswax in these sticks of lip balm. These are cute little travel-sized products that come in a nice affordable set of three. They are all highly fragranced and smooth so users always get a nice sensory experience. Those flavours are orange blossom, coconut, and citron – all with that added honey.
This set is one that stood out for a few different reasons. The first is that the company has gained a good reputation following some recent awards and an appearance on Dragons Den. The second is that these natural products don't have any nasty ingredients. Say goodbye to silicones, parabens, and sulfates, and hello to natural Australian Buddha Wood and Bergamot. Finally, there is the green nature of the company. The products are plastic-free and cruelty-free, and they are partnered with a company collecting plastic.
Bath bombs are always going to be a big hit with friends and family that want a more relaxing and sensory experience in the water. But, with so many chemical-based cheap sets around, we need something with a natural fizz and some helpful oils and botanicals. That is what you get with this set of 12 organic bath bombs. There are 6 distinct scents in total with each bomb full of natural oils to nourish the water. This includes natural cocoa butter and organic coconut oil.
This spa set is an interesting and more grown-up choice for all those that like taking baths but want a calmer experience than those multi-coloured bombs. There is a broad range of items in this set, including a lotion bar, soap, tealights, bath infusion, and bath madeleines. On top of that, you can also choose between three scents to suit the recipient. They are white jasmine, sweet clementine or rose maroc. Another thing I like is the muslin wrapping to minimise the need for plastic.
Candles are a great idea for those who want some natural scents in their home over the festive period. These tins are a great example, with natural scents from organic wax and essential oils. There are three themes here: Christmas Wish, Perfect Peace, and Cozy Nights. Friends and family can burn them to suit their mood across the season.
Finally, we have a gift set that lets people make their own soap at home – providing greater value and interest for craft-loving friends and teens. You get all you need to make natural organic soap, from the compounds and moulds to the oils and decorative seeds and petals. All final products are pretty, fragrant, and fully vegetarian.
Find the perfect organic gift set this season
There is a quality gift organic gift set out there for all types of recipients and their desires over the festive season. Whether you prefer the idea of food or beauty-based gifts, there are plenty of options. Also, don't forget that if you prefer the idea of a smaller-scale seasonal gift, you can find related natural and organic advent calendars in my other guide, coming soon. Whichever you need, have fun shopping!