Last Updated on 21 April 2023 by Alisea Mae
A nautical-themed garden can be a brilliant way to bring the sights and smells of the coast to a garden a little further from the shore. The best way to create a truly authentic seaside garden is to bring in as many native plants as possible that will grow happily in the space. Your choices will depend on the conditions of your soil and their placement in the garden. But, you can create a really interesting space.
Here are some of the best plants for a nautical-themed garden. You will find a range of options to offer visual interest, texture, and height. You can play around with combinations and consider whether or not to put some of them in pots.
Flowering plants for a coastal-themed garden
It is easy to think of the coast as being windswept and full of more rugged plants like gorse and grasses. But, there are some really pretty flowering plants around too. You can add some of these little flowers to a maritime garden to balance out any bigger plants or blocks of green.
1) Thrift
Thrift might be the most common of the flowering plants on our coasts. You can find clumps of it dotted around rocks along coast paths. It is a beautiful little thing that will look great in a nautical garden. Many gardeners like to add this to an alpine area because it does so well in gravel and rock gardens. You can plant it in the gravel at ground level, among pebbles, or in pots.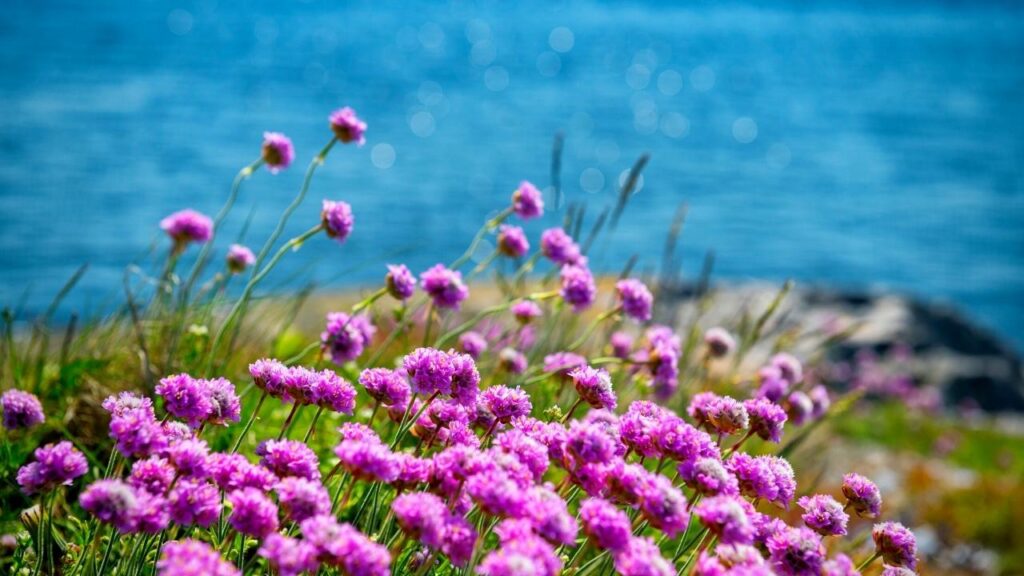 2) Sea campion
Campion is something that you might already have growing in a wildlife-friendly area of the garden. Well, there is also a very pretty little white version called sea campion that lives near the sea. They are perfect for creating broader areas of flowers between shrubs. Also known as dead man's bells, folklore says never to pick the flowers or you might tempt death! But, that was probably just to stop people from getting too close to the edge of cliffs.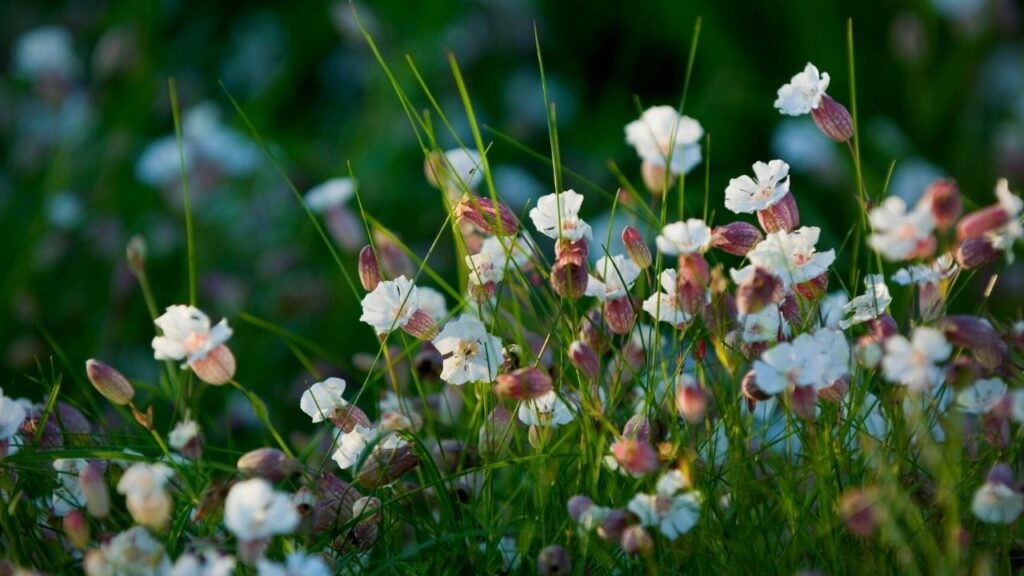 Adding height to a nautical garden
With so many smaller delicate plants to consider, it is nice to add more interest to a seaside garden with some height. The right tall plants can bring structure and colour at eye level while grasses can shield and also act as a natural barrier between this section of the garden and another with a separate theme.
1) Marram grass
Marram grass is an extraordinary plant that doesn't get enough credit for its role in the dunes. The root systems of this tall grass can help to stabilise the sand and protect vulnerable areas from erosion. Planting schemes in coastal areas are a vital lifeline. You can also bring marram grass into your garden as a natural barrier with the right free-draining soil.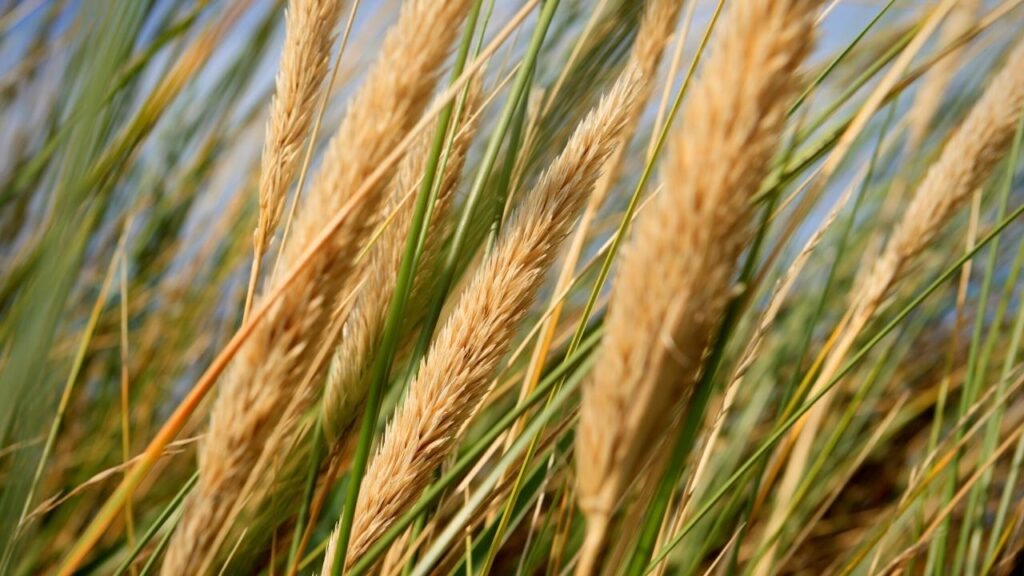 2) Mullein/Verbascum
Mullein is another tough plant that does well in well-drained light soil. Also known as Verbascum, this plant provides a great contrast to the smaller pink flower with its dramatic spikes of yellow. It is a little like evening primrose, which you can also use here if you find it easier to grow.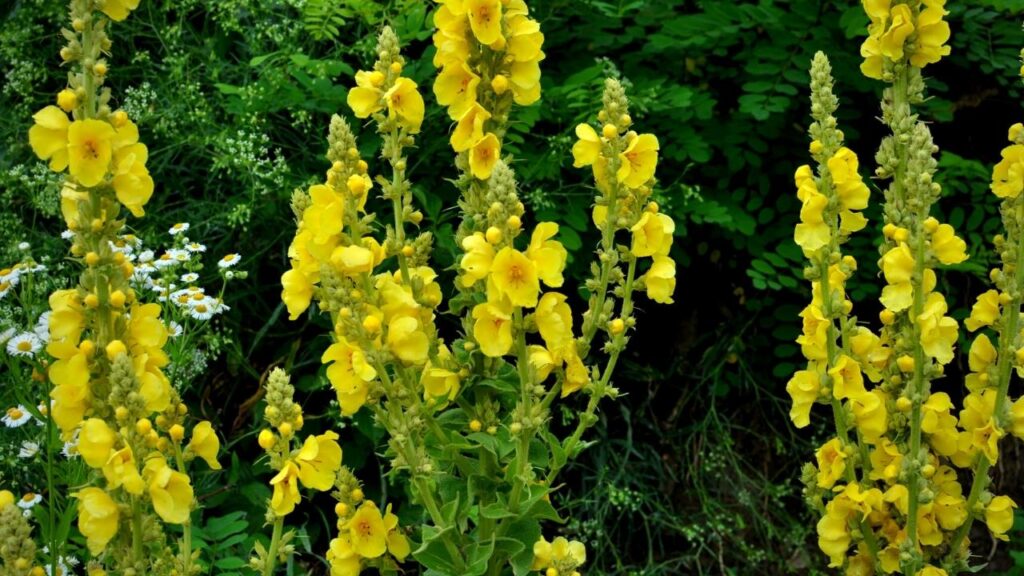 3) Tamarix
If you have the room to spare in your maritime garden, you might want to add a coastal tree. The Tamarix is a striking and unusual choice that can provide the shelter that some of the more delicate plants crave. The fluffy pink flowers are a delight but do tend to get over everything when they fall. You may find the plant under its alternative name of Salt Cedar.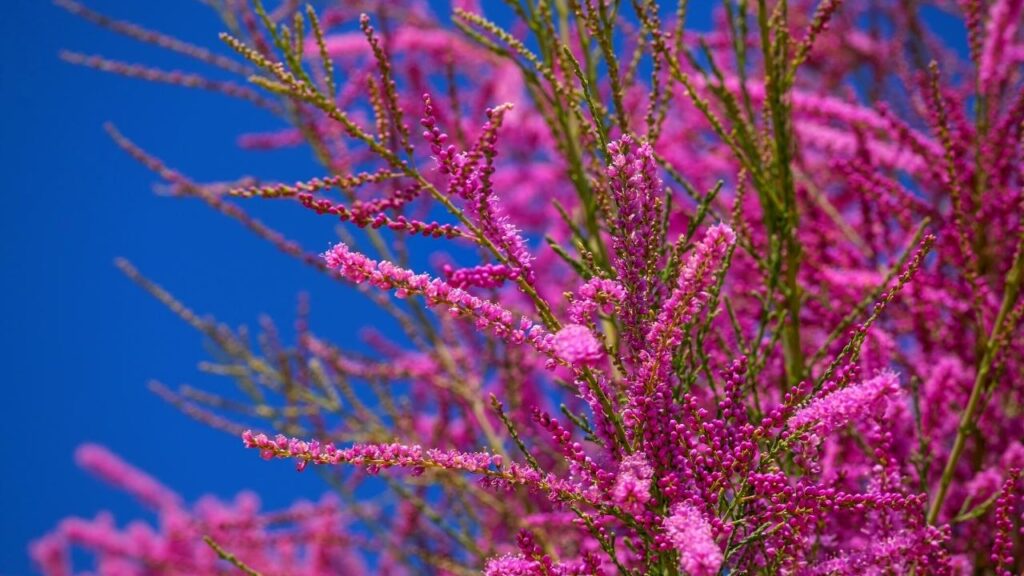 4) Sea Holly
Eryngium, commonly known as sea holly, is another brilliant way to bring some drama into your garden. The silvery-blue spiky plant is like no other. A bonus of growing this plant is that it is a great choice if you want to help your local bat population. It draws in lots of insects that bats love to put on their menu.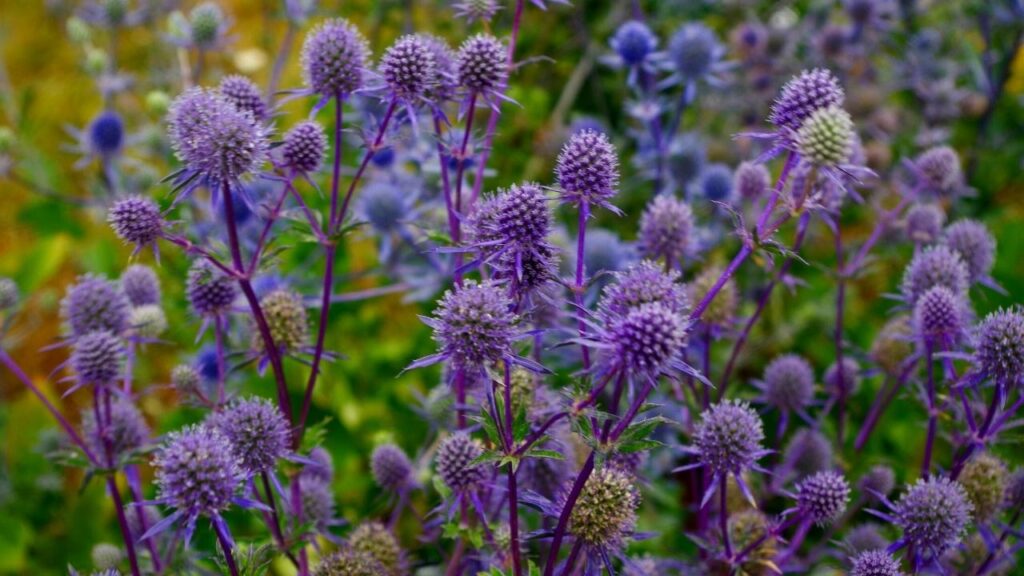 Edible plants for sea-themed gardens
It isn't just bats that can improve their diet here. Why not add a few edible plants to this seaside-themed area of the garden. After all, if we're going to create something really sensory we might as well bring in taste. There are a few plants that you may be familiar with that you can eat and cook with.
1) Sea Kale
Sea Kale is a great addition to a nautical garden because it provides great density and texture against some of the softer marine plants. You might expect this to be hard to grow, with the assumption that it is more like seaweed, but it is actually a brassica. The name sea kale comes from its use in sea voyages, where sailors would pickle the plant to store onboard ships. You don't have to ferment yours. Instead, you can cook the leaves and shoots for a healthy green.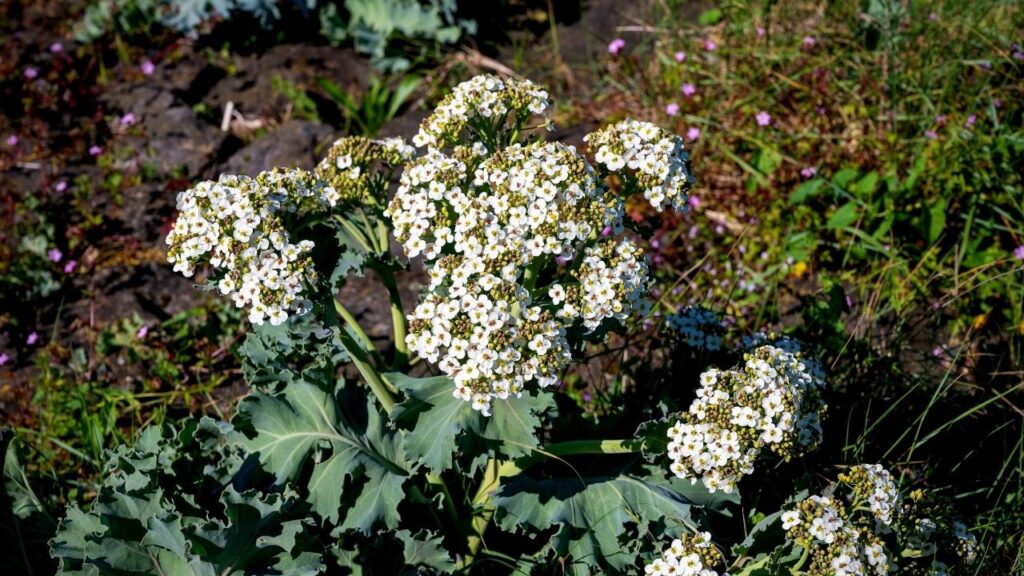 2) Samphire
Samphire is a little more difficult to grow because this is a true marine plant. But, that doesn't mean you can't try and bring it into your garden. The best way to do so is in a pot where you can control the conditions and the water provided. It thrives in saline water, just one teaspoon of sea salt per pint of water is fine. In the right sheltered position, and in a decorative pot beside a seating area, it can be a nice point of interest in a nautical garden.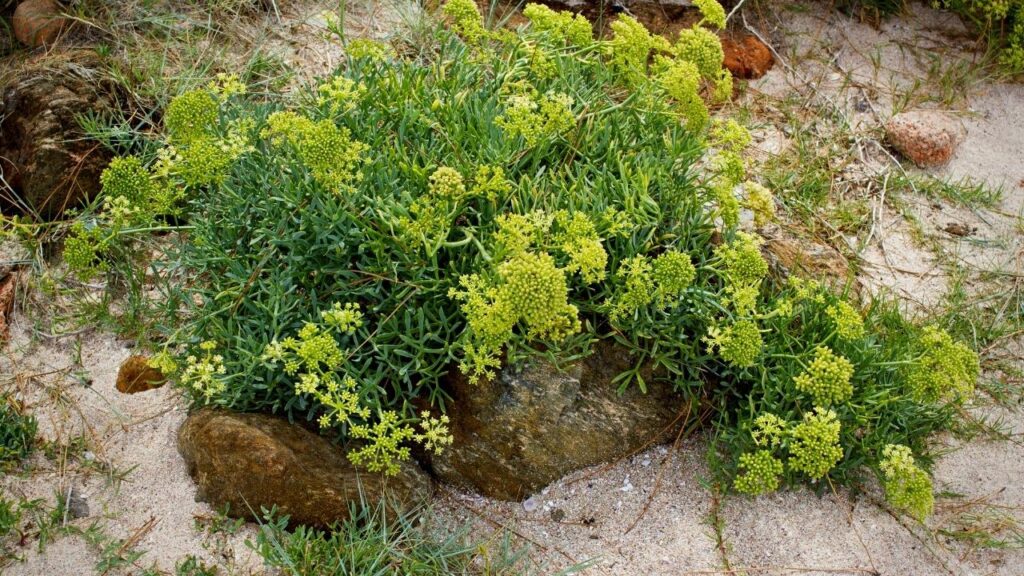 What to avoid
Finally, it is worth noting that some of the plants you see at the coast are introduced species and these aren't ideal for creating a sustainable natural garden at home. One of these plants is the Hottentot fig from South Africa. While striking with its fleshy structure and bold flowers, it can be aggressive and there are much better choices.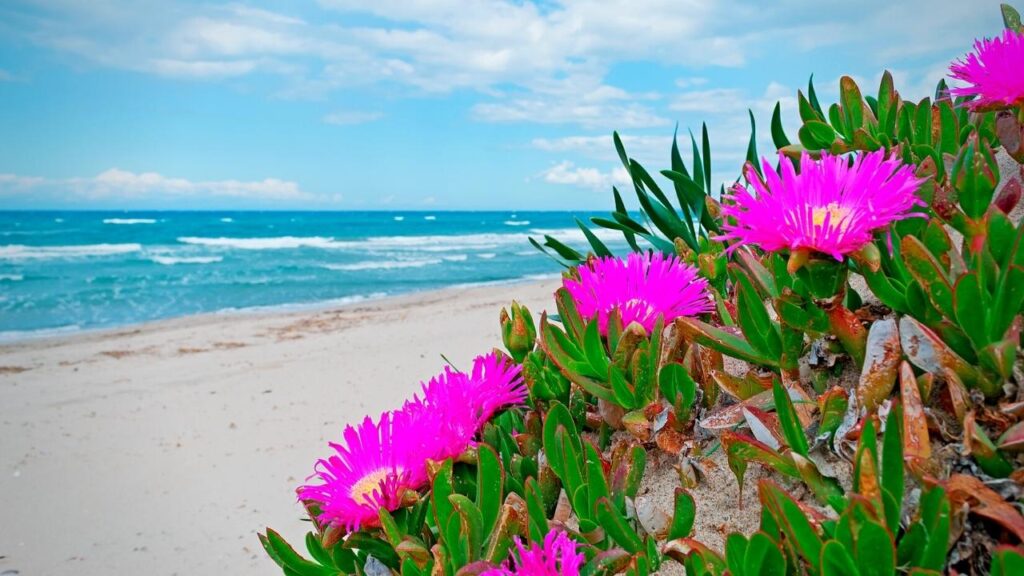 Choosing the best plants for a coastal-themed garden
These options are just some of the common and most interesting plants associated with our coasts. They should all help to enhance your garden in different ways and maybe inspire some additional purchases. Just remember to try and find native species from reliable nurseries where possible. Not only will this help you capture the feel of the seaside, but it could help local wildlife.