Last Updated on 19 January 2023 by Alisea Mae
Shaving and hair removal in general can be a bit of a hassle until you find the perfect product for your needs. Many women find that lady shavers, especially cordless ones, are a great timesaver for effective hair removal. It can just be tricky figuring out which one is right for you. That is why I have compiled this list of the best rechargeable lady shavers available in the UK right now.
I carefully research and consider each product before choosing the best and most useful ones. If you click on a link and buy something, I may receive a commission at no additional cost to you. This does not influence my choices in any way.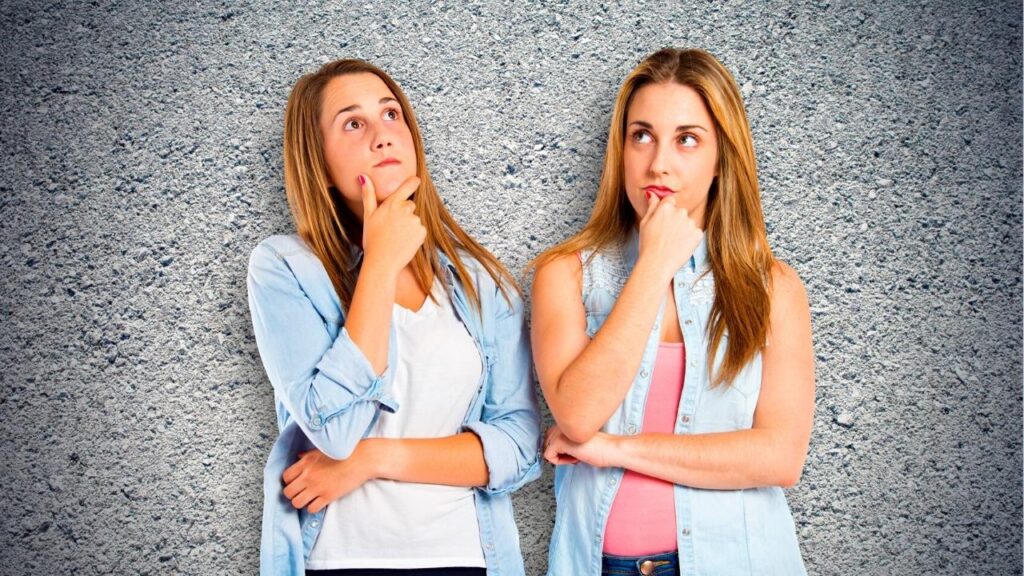 I know that the idea of a lady shaver can be daunting to all those that are used to hair removal creams or disposable razors. You don't want to end up spending a lot of money on a device that is difficult to use or doesn't offer the results you expect. However, the market is full of interesting cordless devices with fun tools and features to improve your hair removal regime for a smooth feel.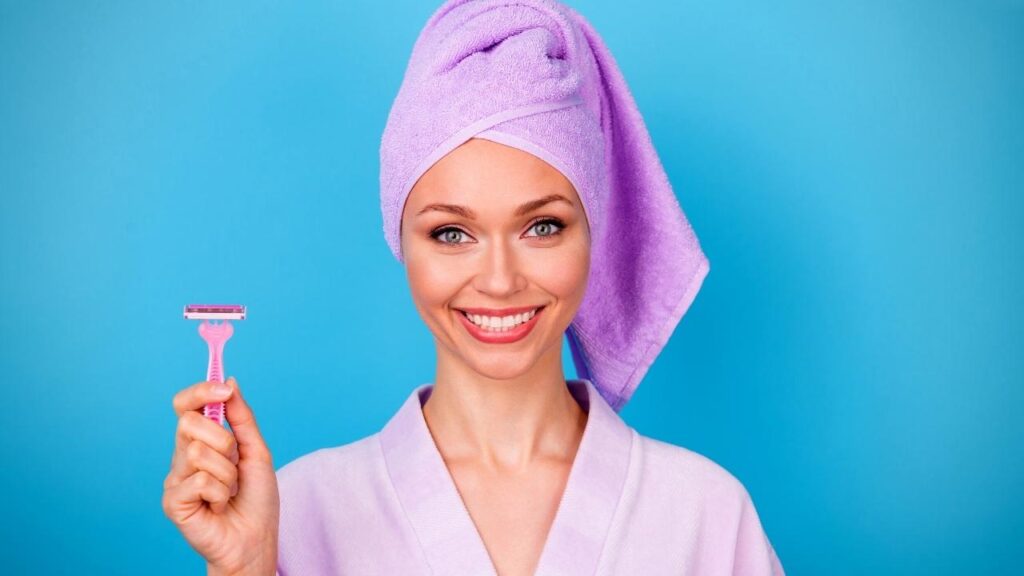 The benefits of rechargeable women's shavers
The main focus of my research and the reviews in this guide are rechargeable women's shavers. I felt that this was important because of the environmental benefits of these rechargeable batteries over an AA, or a corded shaver. They can also save you money over time. I also found that a lot of these modern cordless shavers have very quick USB charging systems and are more portable as a result.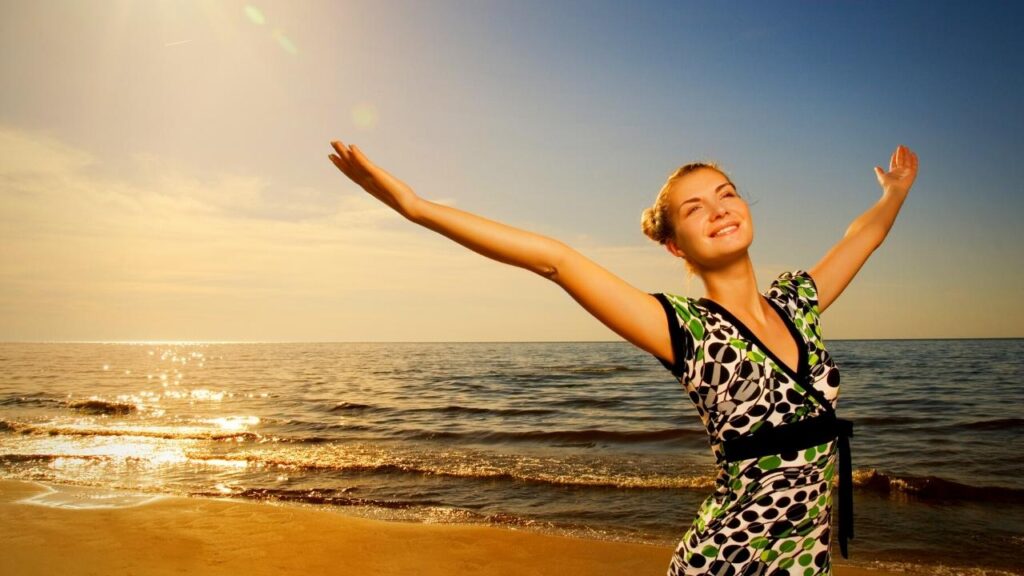 As with all my guides, I wanted to make sure that I provided the best value possible and the best recommendations. I didn't want to just list a series of shavers that do roughly the same thing, or that turn out to have some underlying issues despite being rechargeable. So, I spent around 5 hours taking a closer look at the features, benefits and possible limitations of some of the most popular products around. I hope that by allowing for this level of variety, you have a better chance of finding what you need.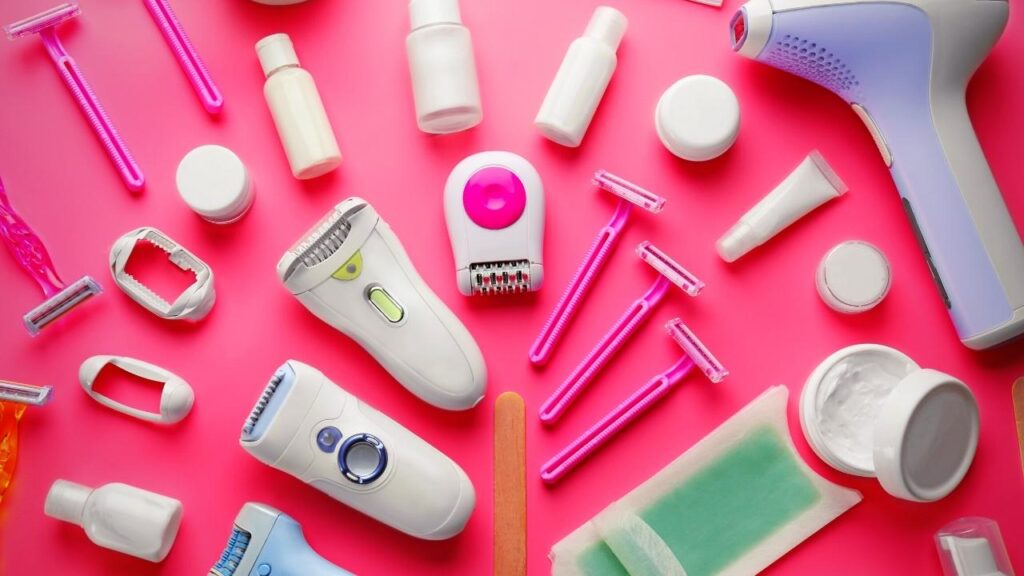 Shavers in all shapes and sizes
My recommended product in these top lady shavers is the Brori Electric Lady Shaver, which I will talk about in more detail when discussing my best overall/body shaver. I decided on this one because it does so much as an all-round product and doesn't have too many downsides to deal with. The classic razor shape and its flexible design are ideal for working on different areas of the body, all with good results. I also like some of the extra features. It isn't as fun as some of the other kits that you will see below, but it is more practical and more of a crowd-pleaser for a range of users.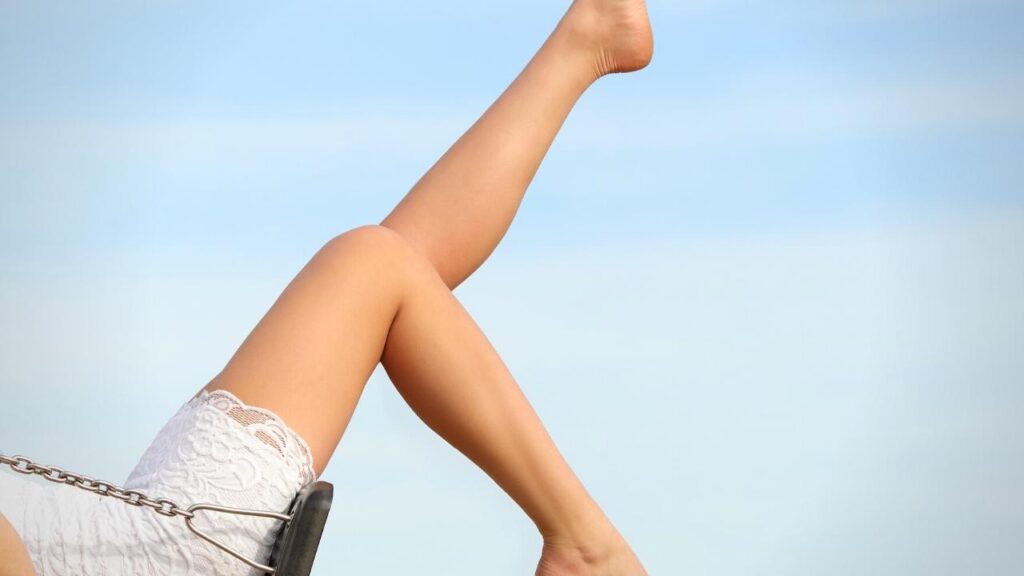 While this is my top pick, I know that it isn't going to be right for everyone. That is why I have compiled a series of reviews below to highlight the best options in different categories. Some of these are based on the purpose of the shaver, such as if it is for the whole body or has attachments for specific areas. This includes the best bikini trimmer and eyebrow/facial hair remover. Then there are those that focus on other benefits, such as the best budget and the best portable options. I have also included an epilator and one for teens.
1) Brori electric lady shaver: The best overall/body shaver
2) Finishing Touch flawless legs electric razor: The best leg shaver
3) Philips satinshave prestige wet and dry: The best lady's shaver for legs, body and feet
4) YBLNTEK bikini trimmer for women: The best bikini trimmer
5) VG Vogcrest eyebrow trimmer & facial hair remover: The best eyebrow and facial hair remover
6) Braun Facespa Pro SE912: The best all-in-one facial beauty device
7) VOGOE electric shaver for women: The best travel/portable shaver
8) ACWOO cordless 4-in-1 electric shaver: The best budget all-in-one
9) Braun silk epil 5 wet & dry: The best epilator
10) Miserwe mini IP4X lady shaver: The best lady shaver for teens
Clearly, there are more styles of shavers and attachments than you might have realised. So, let's go over the best in each category to see which might be the right fit for your needs.
Let's start by going back to that top pick of mine – the Brori electric lady shaver. The design of this device will either be highly appealing or come across as old-fashioned. There is a classic razor shape that is more masculine than some of the small portable shavers below. But, this allows for a 27-degree angle for a better cut and a nicely weighted ergonomic handle. It sits in its dock after use and recharges via a USB cable. This precision is enhanced by the combination of the ultra-sharp blades, the 3D floating foil, and the light LED light to show up small hairs. This all makes it great for use across the body and you can even use it in water due to the fully immersible body. Some people are saying it is harder to clean than other models they've used in the past, but it is worth the effort.
Pros:
A nice cutting angle with shape flexible blades
The illumination and ergonomics make it suitable for full-body use
Cons:
Not the easiest to clean.
If you are more concerned with getting a good result on leg hair than anywhere else, you might want to go for something designed with this area in mind. This little device is meant to offer a more efficient process than working with a disposable razor. The rotary blades are said to cover 4x more surface area at one time as you glide the shaver over your legs. You are also less likely to cut yourself. There is another LED light here, which is great for spotting little hairs in awkward places, and you get a pouch, cleaning brush, and cable. It is simplistic but effective enough.
Pros:
The efficiency of the rotary system.
A nice light for illumination.
Cons:
Nothing special in the features but it gets the job done.
The key word here is feet for a couple of reasons. First of all, many of us may notice more dark hairs creeping onto our feet and toes as we get older. A stress-free shaver like this can help us go past the ankles to the toes with ease. This is largely down to the combination of the floating foil for contours and the pearl-tip trimmers. Secondly, this model comes with the bonus feature of the rotating pedicure disc attachment, so you can really give your feet some love. There are warnings that this might be a little louder than expected, but not deafeningly so.
Pros:
The extra attachment means better foot treatments
The pearl tips are great for added security.
Cons:
There are a few options when it comes to the bikini area. You can go natural and save yourself the hassle, use a razor or wax to get rid of it all or be careful to neaten things up with a bikini trimmer. There is a nice shape to the head here for better results, with the trimmer attachment offering a more narrow cutting tool than the body attachment. You still get some short hair left behind but it all looks neat and tidy. I also like that this attractive model, with its green and rose gold body, is 100% IPX7 waterproof for use in the shower. What I'm less sure about is that it takes about 5 hours to fully charge.
Pros:
A nice trimmer attachment for better precision
One of the more attractive-looking devices.
Cons:
Charging times seem a bit long.
Moving to another part of the body now, we have this option for facial and eyebrow hair. Eyebrow trimmers aren't going to be for everyone. It depends if you are completely fed up with plucking and trust yourself to carry out an even job. This model is another 2-in-1 device that uses different attachments for each purpose. Users are seeing great results on facial hair around the top lip and chin, as well as those using the precise little eyebrow tool. What I will point out, however, is that the wand seems a little too big for something for facial use and delicate procedures.
Pros:
A nice precise tool for eyebrow trimming.
Good results without irritation.
Cons:
Possibly a little too big for its main purpose.
Sticking with the facial theme for a moment, we have this facial spa system from Braun. Here, the hair removal aspect is just a small part of a bigger series, and it is an epilator for eyebrow hair rather than a shaver. This means it can be a bit hit-and-miss with getting the hairs. However, there is great value and fun here thanks to the addition of a cleansing brush and toning head. Just add the cleansers and serums of your choice and enjoy a more comprehensive self-care session. I also want to highlight that this SE912 version is better than the older SE911 option because of the sensitive cleansing brush.
Pros:
A broad range of attachments for a comprehensive spa session.
Generally easy to use and charge.
Cons:
The hair removal element is the weaker tool in the set.
Next, I want to move on to something a little more portable. As mentioned above, some of these razors and wands can get a bit big and won't travel so well for holidays or overnight stays. That isn't the case here as you have a very small egg-shaped system that fits in the palm of the hand. The shape and the rotary blade system mean that it is designed for use across the body. However, there have been issues with underarm cuts and irritation so it isn't recommended there. Still, this is a fun system that allows for one session in 5 minutes of charging and is fully waterproof.
Pros:
Very small and portable to fit in carry-on luggage and purses.
Quick to charge for last minute touch-ups.
Cons:
Not so good when working on underarm hair.
The best lady shaver products do vary in price, and some of the more high-tech and comprehensive packages could get a bit expensive. So, it is nice to find some cheaper alternatives like this one from ACWOO. The best thing about this device is that there are attachments for a complete full-body hair removal session. There is one for bikini/body work, one for facial and body hair, an eyebrow trimmer, and even a nose and ear one. This makes it more diverse than the pick for best overall/body shaver. However, there is the downside that the body is not waterproof, so you would need to be careful while showering or bathing. The 60-minute charge and USB system are adequate enough too.
Pros:
A lot of options for the price paid.
The nose/ear trimmer is an interesting option you rarely see
Cons:
Not a fully waterproof system, which limits its effectiveness.
I wanted to include an epilator in here for those that prefer this approach. Epilators are something you either love or hate because of the process and results. If you do prefer them, you should like this smarter system. The Sensosmart technology is a great addition to stop you from applying too much pressure. From there, the micro-grip tweezer system, pivoting head, and two speed settings allow for some great results. There is also a high-frequency massager, but it is unclear if this actually helps or not. On top of that, it is portable with a blue grip for better use in the shower. It does a lot if you can get along with it.
Pros:
The smart sensor should make things a lot easier.
There is a nice portable and ergonomic design.
Cons:
The epilation process just isn't for everyone.
Finally, I want to mention a product that is a great shaver for teenagers that are just starting to get into shaving. This one is great because the cute seashell design sets it apart from other models, as does the bright glittery pink colour and matching mesh bag. The blade is suitable for key areas like legs, underarms, and bikini lines. It isn't the closest shave, so touch-ups may be needed, but it is a good starting point. The device is waterproof for convenient use in the shower, The USB charging system and portable nature of the device make it ideal for teens while away at camp or on holiday too.
Pros:
The fun pink seashell design.
The user-friendly size and charging system.
Cons:
Lady shaver buying guide and shaving tips
The products listed in this guide cover lots of different styles and needs, so let's go over some of the key differences between them. This should help make it easier to pick the best possible product for your hair removal needs.
The different types
There are three main forms of shaver in this guide. Most have a pretty standard cutting action, like a typical electric razor, and are great for larger areas like arms, legs, and armpits. Then you have the trimmers, which are attachments with a much smaller cutting area for precise work. These are great for bikini lines and facial hair. Then there are the epilators that use a mechanical tweezer system to pluck the hairs instead.
The difference between foil and rotary blades
The foil blade is the one that you see the most in this guide because it has that familiar shape and action. You get the cutting blades at the sides, as you would with disposable razors, but also the foil on top to catch the hairs and allow for a closer shave. Rotary blades are circular blades that rotate to cut hair from different directions. You see these more on men's razors for beards but are great for legs too.
Is it better to use soap or shaving foam?
There is some debate over the best option for shaving products. Some feel that shaving foam is a complete scam and they get the same results with water. This certainly makes things easier when using a waterproof shaver in the shower. However, there are shaving gels, foams, and butters that can help hydrate the skin, stop irritation and reduce the risk of razor bumps. It comes down to personal preference. Even if a product doesn't help with a closer shave, it might be worth it for the effect on the skin or the scent.
How to maintain your rechargeable shaver
It is a good idea to take care of your razor or other shaving system as best you can. This will help to prolong the sharpness of the blades, the effectiveness of the cut, and the overall lifespan of the product. An important point here is to keep it away from water unless you are sure that the whole unit is fully waterproof. Often, you can remove the heads to rinse them out and you might also get a cleaning brush in the box. Try and do this regularly to stop them from getting clogged up with old hair and shaving products. Also, make sure to dry them properly so they don't rust anywhere.
Lady shaver FAQs:
Finally, let's go over some of the common questions that come up when dealing with the switch from standard razors or waxing to these shaver systems. I appreciate that some people are a little cautious about swapping over, so this will hopefully help.
1) Are lady shavers better than razors?
Some people will love the process of using a lady shaver because of the ease of use and lower risk of cuts and irritation. The range of attachments helps to diversify the experience too. However, some people will find them cumbersome, noisy, and not worth it for quick touch-ups. You might also get a closer shave with a razor.
2) Does shaving make hair grow thicker?
This is something we all heard as kids before starting to shave our legs. At first, it can appear that the hair comes back darker and thicker. This is because of the blunt ends of the stubble that grows back. If you let the hair grow for long enough, this effect soon diminishes.
3) Where can I buy replacement blades?
The best place to go for replacement blades or attachment heads for a lady shaver is the company itself. This way you can be sure of getting a compatible model that fits correctly and offers the same performance. You might also find that replacement parts are available from online retailers, but be sure that they are genuine first.
4) Are epilators painful to use?
They don't have to be. Some people have negative experiences with repeated plucking compared to shaving. It can depend on the device and how you use it. Be prepared to practice for the best experience. Also, it might help to choose something like my recommended epilator with that pressure sensor.
Find the style that works for you
The full-body razor-style system from Brori is certainly one of the more effective options for lots of areas of the body. I believe this is a good starting point unless you would benefit more from a specialised or portable solution. Either way, there really is something for everyone these days. Hopefully, one of these proves to be useful and makes hair removal less of a chore for you.