Last Updated on 20 June 2022 by Alisea Mae
If you want to maintain a relatively manicured lawn in your garden, you are going to have to get some kind of lawnmower to keep it at the right length. At home, we have a Bosch that has been reliable for a decade, so I would now recommend the Bosch Advanced Rotak 650, which I feel is a great all-rounder. But, I know this won't work for everyone, so I want to talk about some of the best electric lawnmowers in the UK.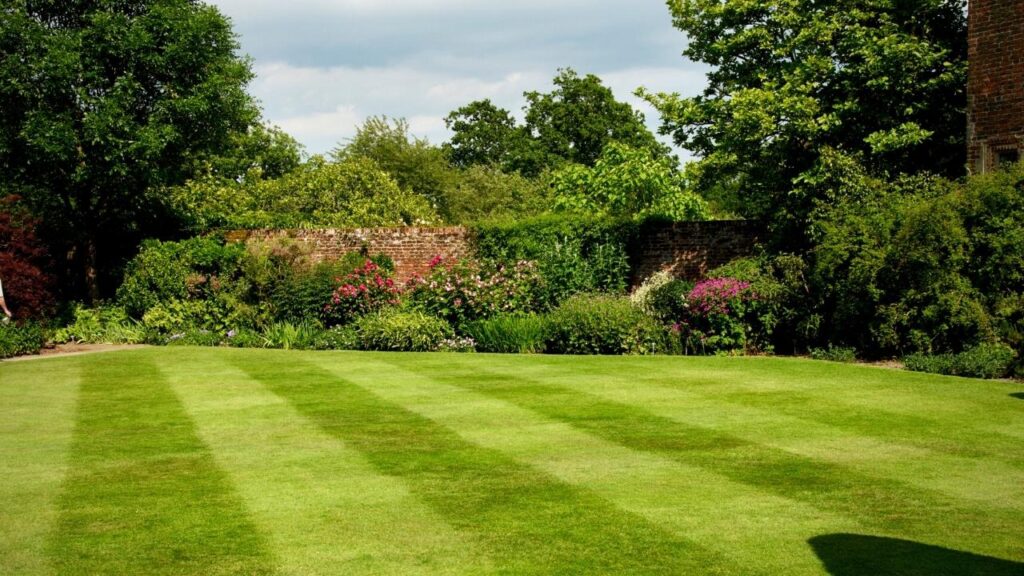 Finding the best electric lawn mower for your needs
Lawnmowers come in different styles with their own purposes and selling points. That is why it is so important that we take a closer look at what is available and compare options. To be honest, I hadn't realised quite how many were out there until I began researching for this guide. The more I read, the more I was able to compare different models and determine the winners for different categories. While doing so, I was careful to check the specifications and the user testimonials for a better idea of what people had to say about these products. This led to some interesting discoveries about new tech and smart features I hadn't considered.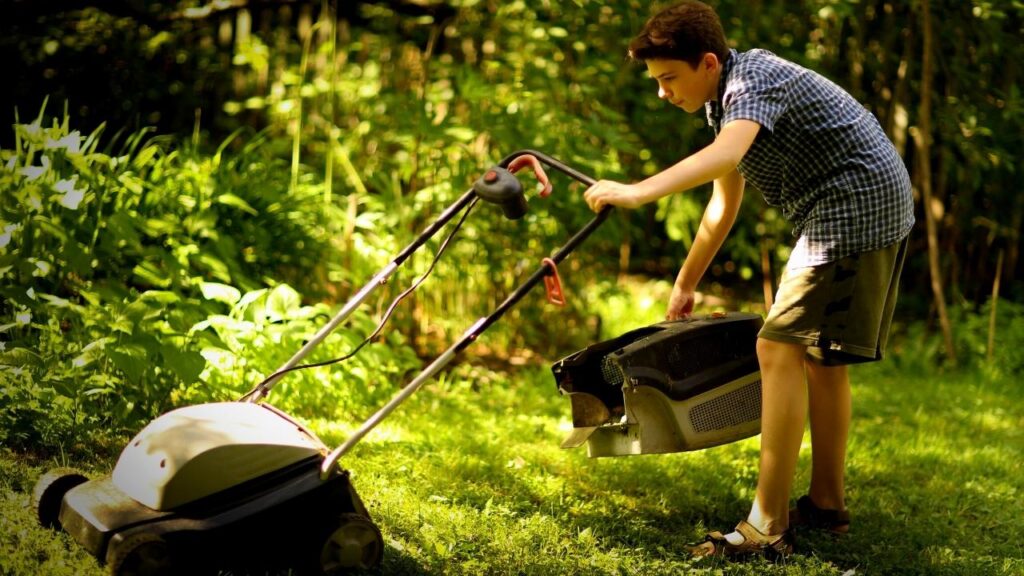 I want to be transparent as always here about my personal choices and benefits in writing this guide. Right now, I am very happy with the lawnmower I have and will go into some more detail about that product below. It has served me well and I have no reason to change. Bosch isn't giving me anything to say that and I could easily switch to one of the other products here if it were to die on me at some point. Fingers crossed that isn't a jinx on my mower in saying that. I can recommend my mower, but at the same time realise that it won't suit everyone. So, I have also tried to be as broad and objective as possible with my other top recommended products. At the same time, I'm not going to bore you with pages of boring talk on the mechanics of every mower.
My personal choice for the best electric lawnmower
As I said, right now I have a great Bosch mower and I'm very happy with it. This is the Bosch Rotak 34 Electric Lawnmower. It has never steered me wrong in the 12 years I have had it – which also highlights its longevity – and is great for the small patches of lawn in my garden. So, it makes sense to me to choose the newer Bosch Advanced Rotak 650 as my top pick. I like the range of user-friendly features that make things easier for users, like the leaf collection blade, variable cutting height and height-adjustable ErgoSlide handles. But, the ProSilence feature for quieter operation is a stand out feature that I'm sure your neighbours will appreciate too. I have chosen this as my all-rounder because I believe it will appeal to a lot of garden owners. But, there are other models with specific aims too.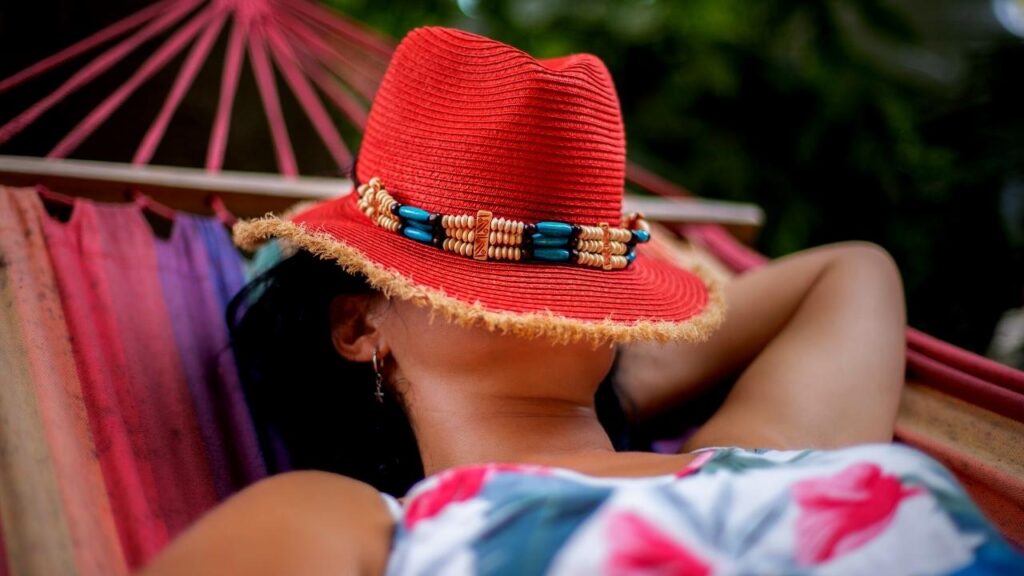 I am hopeful that somewhere among these 11 products you will find something that suits your garden and your needs while operating the mower. There are top models that are both corded and cordless, depending on your preferences there, as well as categories for different mowing styles. Rotary mowers aren't for everyone and you may be looking for a roller or cylinder instead. I have also added in the best hover mower, self-propelled and robotic mowers to showcase different styles. On top of that, there is a ride-on mower and a luxury mower for those with bigger goals in mind.
The best electric lawnmowers by category
As you can see, mowers are much more diverse than they were a few decades ago, so let's take a closer look at the best models in all those categories and see which is the best option for you.
I want to start by talking in a little more detail about this modern alternative to my Bosch mower. This Bosch model is one that I feel classes as a great all-rounder. There are some impressive features for homeowners here and one that stands out is the ProSilence feature. This brings the noise levels down significantly for a quieter session and no upset neighbours. It also seems to be effective enough with the cutting and collection system not to take too long mowing.
Another feature that I like about this machine is the adjustable ErgoSlide handle. This may not sound like much, but other mowers don't let you change the height and make their machines more comfortable to use. Finally, I also like the LeafCollect system because it should make short work of the grass in both the collection and shredding process. Overall, I see this as something that will work for a lot of people with small to medium-sized lawns who don't want to mess around with too many systems or niche features.
Pros:
1) There is a wide range of increments with the cutting height – from 25 to 80mm – which is more than in other machines.
2) It is capable of dealing with lawns that are 650m², although there is a 750 version if needed.
3) It is pretty easy to use with a one button operation.
Cons:
1) There are some people that find this to be a little difficult to clean out.
Those that have small gardens with little lawns to mow don't need anything too large that will be hard to manoeuvre, nor anything too complex for aesthetics. Instead, the focus should be on an effective cut via a user-friendly machine. Some people will prefer cordless models here, but a corded can work if you can reach an outlet nearby. This one from Webb has a 10m cord so should be able to travel quite far without an extension cord. It is also lightweight at 12.8kg, but still has a decent cutting width of 330mm.
For the most part, users are impressed with the way that this cuts and the ease of use. Some struggle setting it up now and then, but not so often that it is a major concern. Those adjustments relate to the cutting height. You can go pretty short at 25mm or go as long as 65mm. Even though this is great for small lawns, there is a bigger collection bag than you might expect too. This is 35l so won't fill up too fast. Finally, I want to point out that this is a British brand. So, there are the benefits to having something built closer to home with fewer air miles.
Pros:
1) The large 35l bag for the cut grass is also designed to be completely full before it needs to be emptied out.
2) The rotary blade on this smaller mower tends to provide a clean cut with consistent results.
3) Generally easy enough for most people to use.
Cons:
1) There are sometimes issues getting the height-adjustable blade set up.
There are quite a few top-quality rotary lawnmowers around, and many in this guide. But, this one is a great option for more than just small lawns in small gardens. Again, I want to point out that my choice of a Bosch model has nothing to do with anything other than their quality and the positive reviews they receive. This one is designed to handle lawns that are small to medium so will go a little further than some other products here. There are some great cutting tools and other design features employed here to allow for more efficient results too.
There are a couple of things that impress me about this model considering it is for slightly bigger lawns than the Bosch that I use. The first is the large grass collection box, which has 31 litres of space for a lot of clippings across the mowing session. Then there is the light weight of 6.8kg. This is exceptionally low when we consider that there are machines weighing more than 20kg in this guide. This low weight should make it a lot easier to handle and carry around.
Pros:
1) There is a great steel blade on this rotary motor that is made for longer grass – perfect for those that wait a long time between cuts.
2) You can adjust the height of the blade between 20 and 60mm depending on the finish you want.
3) There is an interesting bonus in the grass comb for cutting next to walls and flowerbeds.
Cons:
1) The mower comes in a lot of parts, which is a problem for the initial assembly process, and this also makes the handle a little flimsy.
There are two camps when it comes to battery-powered machines like this – those that much prefer them to restrictive corded models and those that don't trust them not to fail mid-session. To be fair, there is the risk of that here if you were to use this on anything other than a small lawn. This is designed to run for 20mins on a single charge and handle a lawn up to 150m². It does this with a decent 30cm cutting width and a 20V 4Ah lithium-ion battery. It should be easy enough to get this cordless model around a small lawn in that time and cover each strip without missing a spot.
There are some nice details to the specification of this product that make it a hit with a lot of users. A key benefit here is the way that this hand-propelled machine handles the grass with ease regardless of the terrain. You can adjust the machine on its axels and there are textured wheels for more of an off-road experience. This all means that when used correctly, this mower should turn out to be a great choice for small gardens with no external power supply.
Pros:
1) The overall quality of this affordable machine with the build of the body and the rust-proof chassis.
2) The option of adjusting the height of the blade from 30mm up to 70mm for longer grass.
3) A nice 30l grass collection system so no need to empty it out mid-session.
Cons:
1) The short battery life would be an issue on larger lawns so look for something more powerful for lawns more than 150m².
Hyundai is a name that most of us are familiar with so it is interesting to see what they can do when it comes to electric lawnmowers. This one is another that has mass-appeal rather than specific features for a niche. A lot of the specification for this machine is fairly standard. You get the 380mm cutting width on this machine, which is about average for a small-to-medium-sized lawn. There are also five levels to the cutting height so it doesn't have to be really short if you don't want it to be. The downside is that there do seem to be quality control issues to watch out for. But, most are happy with what they get.
Of course, the addition of the roller at the back of this machine is an important feature for those that want a cleaner look. You can flatten the ground nicely with this weighty feature after clipping the blades and not really have to think about it. There are promises about the power and effectiveness of this system that seem to be realised here. In addition to the cutting power from the clean blades, you also get a nice grass collection system. This will make it easier to dispose of the cuttings at a later point.
Pros:
1) There is a larger collection box than you might expect here at 40L.
2) This is one of the wider and more powerful models in the range with the 380mm width and 1600W motor.
3) The 10ft cord should be more than enough for most gardens.
Cons:
1) There are complaints about the product breaking in places, especially around the handles.
Robotic lawnmowers are always a fun idea as long as you have somewhere to store them and have the confidence to leave them to run on their own. This isn't for everyone, but the right model can help. What is immediately interesting here is that there are people that say they see the bot as part of the family. They love it like a pet and trust it to handle the grass-cutting duties as scheduled. The hardware on this system seems more than capable of this with the cutting tools and width. But, it is the smart tech that makes the biggest difference.
The Bluetooth app for the device is great because you can set schedules for the mower that suit your needs. It will leave its home port, make its way around the lawn over a pre-planned route, and go back to recharge. Once it has a good idea of the layout and obstacles through its smart sensors, there shouldn't be too many issues with reliability. The only reliability issues come from the fact that it is a Bluetooth app, not a Wi-fi system, which can mean the connection drops out when trying to troubleshoot issues or override settings. Overall there is a lot of love for this machine because it is smart and effective without getting too complicated.
Pros:
1) The smart features also include weather forecasts so it will know if the lawn will be wet or frosty.
2) PassageSense helps the machine get around tighter spaces as needed.
3) It runs at around 58dB so shouldn't disturb any neighbours.
Cons:
1) Bluetooth issues can occur when using the app.
It is always fun to look at products that offer something a little different and that are a bit more innovative. After all, they may end up providing us with something that leads to a more efficient mowing session or a fun extra feature. Here, it is all about the combination of the ACC and CCM systems for a better result. The ACC system is the Advanced Cut And Collect system that creates better airflow for collecting and mulching grass. These clippings then end up in the 40L collection bag. The CCM system is where you have the choice between cutting the clippings, collecting them as they are, or mulching them. Combined, they allow for a better system.
Overall, there is a lot of love for this affordable Wolf-Garten product. German engineering shines with the cutting tools and effective process and you have the added benefits of there being no emissions and very little noise. This makes this a great choice for those looking for a greener product. There are initial concerns about its longevity, but you do get a 35-year guarantee. Away from this, you get a lot of the common features in the design that you want, such as the chance to switch between a 25 to 75mm cutting length. It also seems to be compact and lightweight enough to be easy to use.
Pros:
1) There are some nice smart features like the indicator for the grass collection system.
2) There is a strong focus on providing better airflow for cutting and collecting the grass.
3) Most find it to be consistent and easy to use.
Cons:
1) It has the look of a cheap plastic toy, which isn't that appealing compared to the high-end machines from other companies.
Finding a self-propelled lawnmower is a great idea if you struggle to push these machines around. This version from Cobra is great because you get a 1800W motor and an effective power supply to drive the machine across medium to large lawns. It does sound like something that people either love or hate because of the steering system, the speed, and the performance on bumpy ground. However, there is still the potential for a great result with minimal effort. The self-propelled system is also helpful for something so heavy. 34Kg is a lot and is worth considering when it comes to carrying and storing the machine.
Away from the self-propelled system, there are lots of other helpful features that make this a hit with users. You can adjust the cutting height from a short 25mm up to 75mm to suit your needs and know that the cuttings will be neatly collected in the large 60L bag at the back. If you would prefer not to use this and reduce the weight, you can also make use of the side-discharge feature and the mulch plug. Another stand-out feature here on this larger, more robust model is that you get a cutting width of 460mm. This is more than most and makes this more suitable for wide areas where you don't want to go back and forth too many times.
Pros:
1) There is a long 15m cable so it shouldn't be hard to get around larger lawns with ease.
2) The 4-in-1 collection system makes this product even more adaptable to suit different needs.
3) Surprisingly affordable for the size, weight, and options onboard.
Cons:
1) This large mower will be a bit awkward for some people.
This next option is a little more high-end in terms of its features and purpose – although this is actually one of the more affordable models in the line. The choice of the name Sandringham here speaks volumes about the intentions and British pride. This is a handmade British model for all those that want that perfectly manicured lawn that they can show off to guests and be proud of. In fact, Allet has its own 'International Creative Stripes Competition' where you can send in pictures of the stripes you've created on your lawn. This does make this more of a niche product for those with neat and tidy gardens. Those with wildlife gardens and minimal lawns to keep short will find this is too extreme for their needs.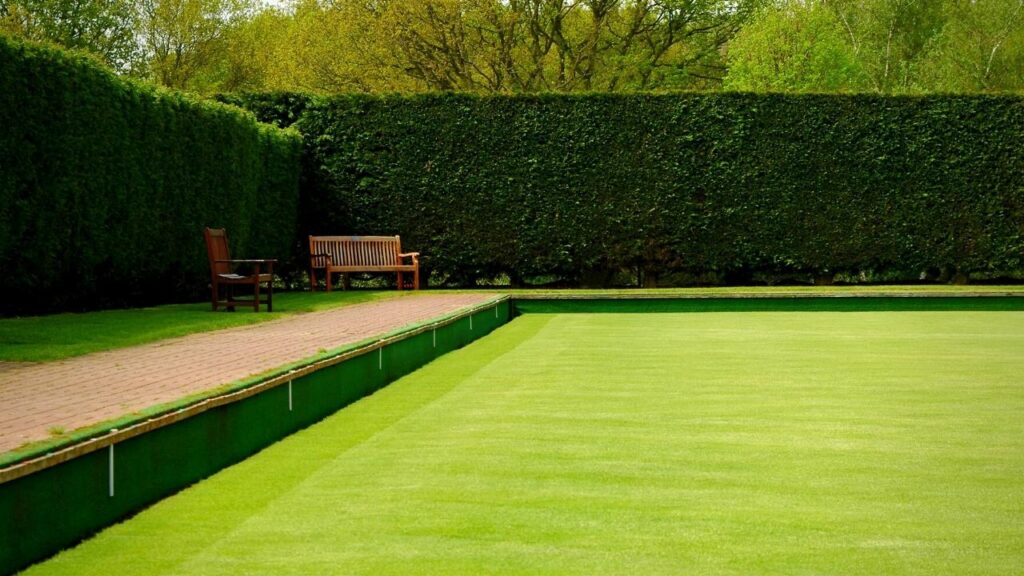 In order to achieve this, there is an impressive cutting system in place with the combination of the blades and the roller at the back. This mains powered, self-propelled machine has 5 precision cutting blades that have a scissor-like action for clean cuts and a rate of 88cuts per metre. You can also set the height from a very short 6mm up to 32mm. On top of that, you have the zinc plater roller to improve the appearance of stripes and help ensure there are no wheel marks.
Pros:
1) There is a 32l grassbox for collecting all the waste materials.
2) At 28kg, this one is solid but not as heavy as you might expect from this sort of product.
3) The height-adjustable handlebar is a nice touch and something I didn't expect to see in this machine.
Cons:
1) There are occasional comments about the grass collector jamming.
Small-scale electric hover lawnmowers are a nice choice for anyone with a small garden, minimal storage space, and limited experience mowing the lawn. The best thing about this model from Flymo is that it is so lightweight and easy to use. The whole thing only weighs around 8.8kg, so it is easy to manoeuvre as you work your way across the lawn. The hover style then means it should be easy to handle in that multi-directional movement across small lawns. There are positive comments about its performance in small and more awkward spaces, as it is also suitable for slopes and bumpy ground.
Another helpful feature here is the folding handle. This means that you can collapse the machine down into an even more convenient shape for storage. I like this idea because I know not everyone has the sort of shed or space in a garage to hang a mower up out the way. Flymo is one of those brands where you can't expect too much in the way of high-tech cutting features but simply get a user-friendly machine that does the job. That is why I also recommend this to those that aren't used to using lawnmowers and are a little intimidated by some of the models above.
Pros:
1) The cutting height is adjustable, but only marginally. You can go as low as 10mm or as high as 30mm.
2) The rotary blade underneath the hover seems to be effective enough to reduce running times.
3) The 20L collection bin is a good size for this smaller device and has a nice viewing window too.
Cons:
1) There is a lack of smart features or adaptations so it may be a little too simplistic for some people.
Finally, I wanted to add a ride-on lawnmower because I know that they are aspirational purchases for a lot of people with larger gardens. If you can justify getting one and have the money to, why not. This option from Weibang is a great example of something that works for larger lawns but isn't too over-the-top. There are some nice design features that help put you in the driver's seat, such as the cruise control and the panel at the side. This includes some nice indicators too for the battery life and the status of the 190l grass collection system.
On top of that, you should get a pretty good result thanks to the cutting tools and adjustments. This wide machine has a cutting width of 810mm and the use of twin steel blades is pretty effective for a clean cut. It shouldn't be too difficult to steer this around and cover the whole lawn, especially with those textured wheels, and it is said to be suitable for areas of 6000m². While all of this is going on, you can also take advantage of the mulching system at the back of the mower.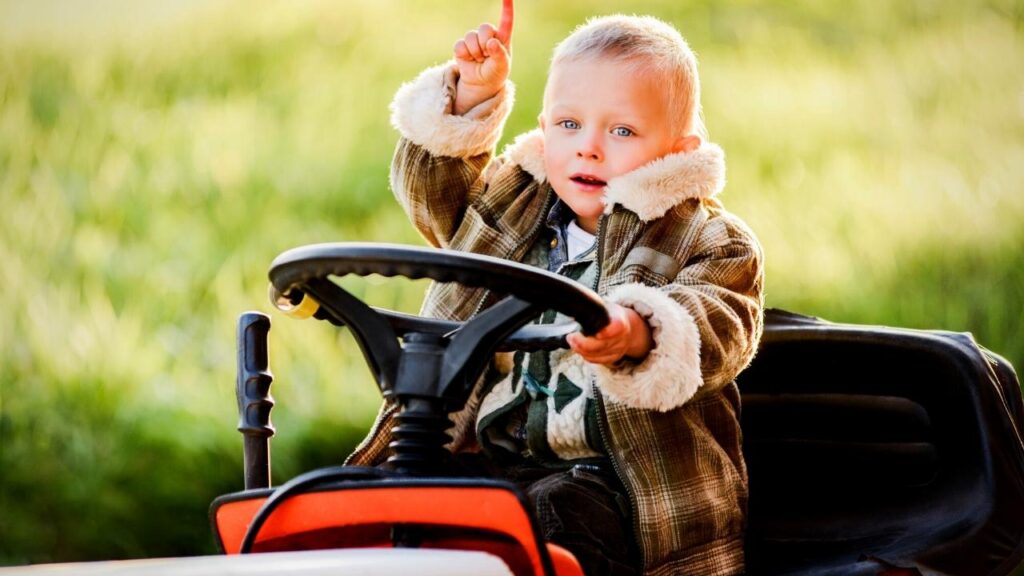 Pros:
1) It is powered by a good 31Ah Lithium-ion battery that should recharge in 12 hours – allowing you to get back out and continue the job the next day.
2) There are adjustable cutting heights in more increments than normal – from 25 to 130mm.
3) The padded seat has a backrest for greater comfort as you ride.
Cons:
1) This is an expensive choice compared to everything else in this guide and a little niche. But, I know that it will be right for someone.
The general pros and cons of electric lawnmowers
Pros:
1) Electric lawnmowers have the power to create a consistent cutting motion as long as there is a steady supply from the outlet or battery.
2) Electric powered lawnmowers are more environmentally-friendly than those that require fossil fuels. There are none of the same fumes or emissions polluting the atmosphere.
3) At the same time, they are more effective than the hand-powered old-fashioned rollers and less tiring.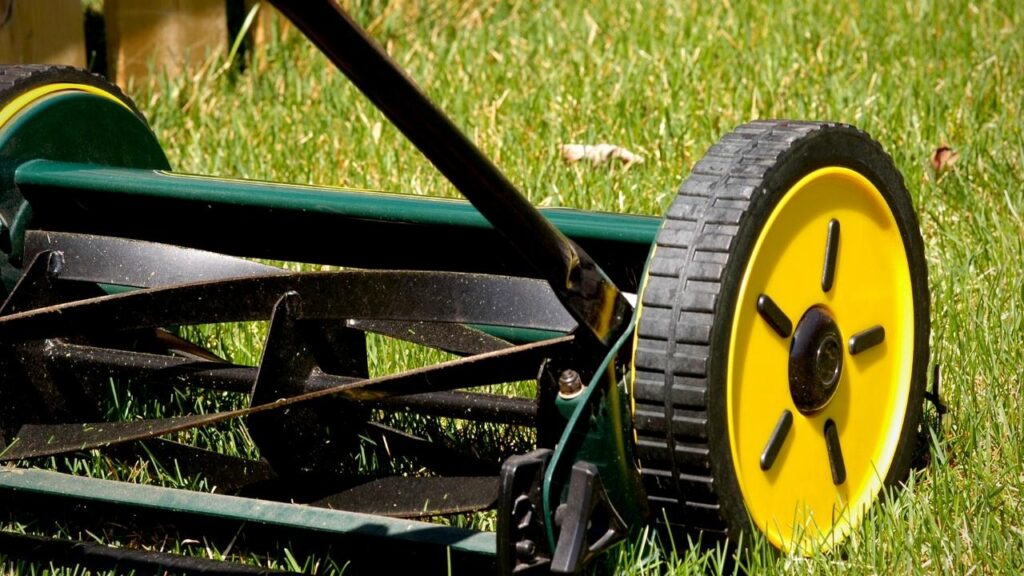 4) An electric model should have the motor and technology to run a lot more quietly than fuel-guzzling mowers. This means less noise pollution as well as carbon pollution.
5) There are lots of different styles of electric lawnmowers because the power supply can handle different blades and tech.
Cons:
1) Hand-powered lawnmowers that don't need fuel or electricity are a lot cheaper to run.
2) Hand-powered lawnmowers are more environmentally friendly because they aren't usually fossil fuels or electricity from un-environmental sources.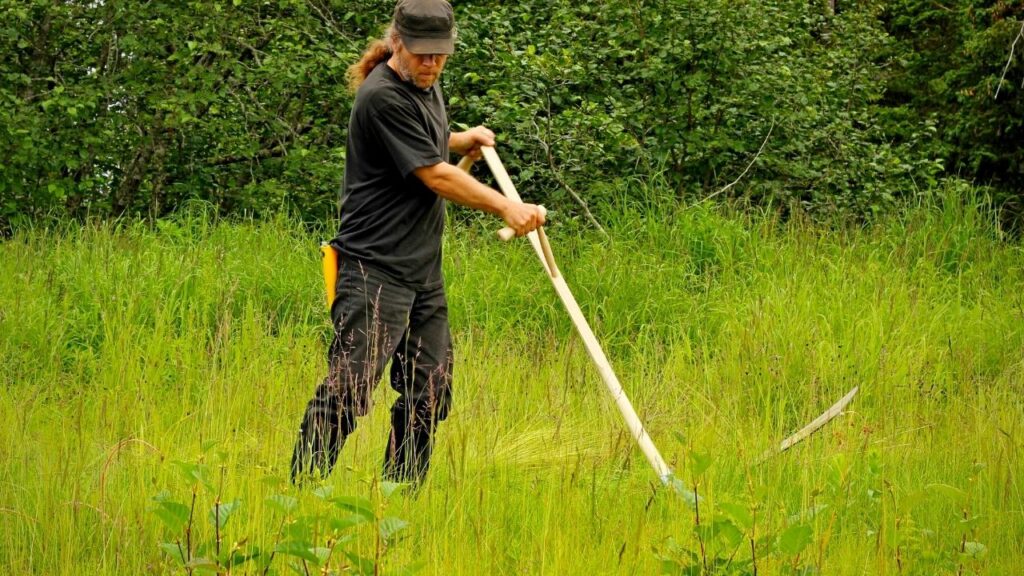 3) It is hard to get an untidy lawn at the right height for nature with a heavy-duty electric mower.
The different types of electric lawnmower
It also helps to be aware of some of the different types of lawnmowers and the terminology used. There are models in the following style, and many will contain a combination of elements.
1) Rotary: A mower with a single propeller-like blade that is designed to be better for longer grass. You might not get the same precise cut as a cylinder mower.
2) Cylinder: A cylinder of blades that turns to meet a blade at the base for more of a scissor-like action. The more blades on the cylinder, the better.
3) Hover: A machine that uses air currents to hover above the ground, which means you aren't pushing it or rolling it over uneven ground and leaving wheel marks. This means it is best for slopes and awkward spaces.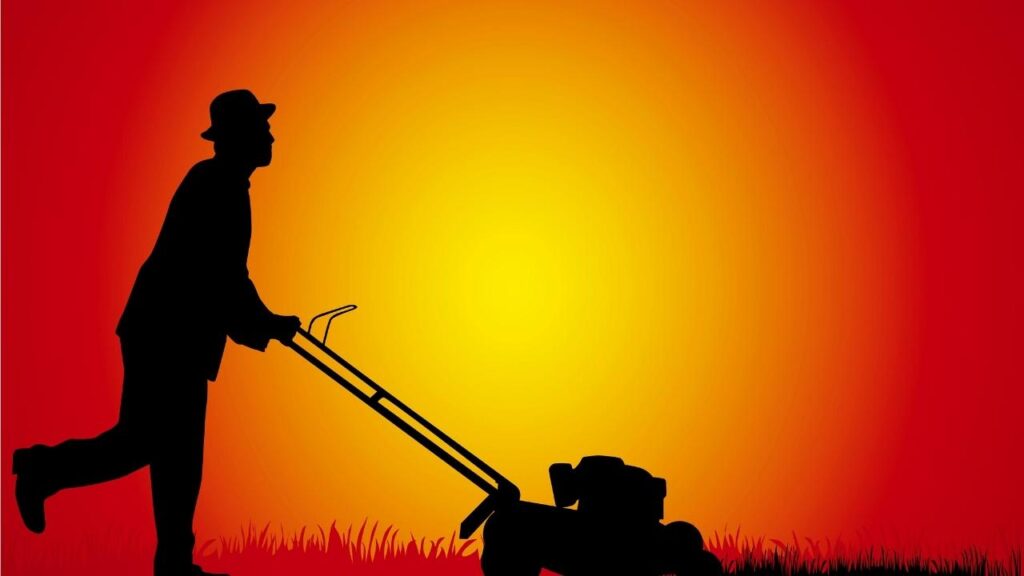 4) Battery operated/cordless: A mower where you can use a rechargeable battery for a designated run-time, removing the need for restrictive or dangerous cords. These are often more convenient where there are no outlets or for smaller lawns.
5) Roller: Mowers with rollers on the back can flatten the grass for a cleaner look and also work on any bumps on an uneven surface. These rollers can be found on the back of rotary and cylinder models as well as some push-motion or self-propelled options.
6) Mulching: These mowers make sure that the grass clippings are chopped up in the blade system before being fed into a container or out the side of the machine. This means that you can use them as mulch more easily.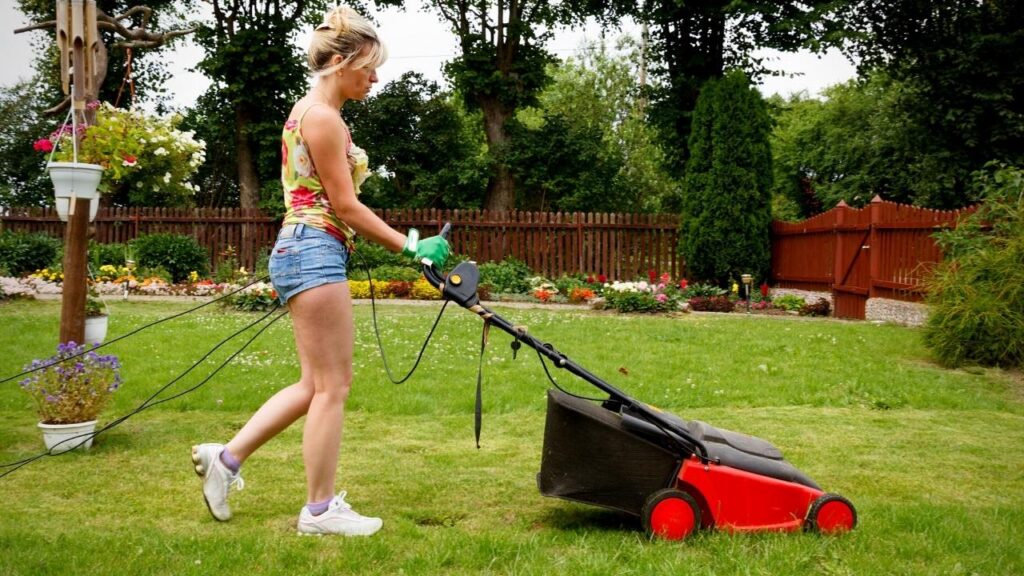 7) Robotic: A smart device that will cover the lawn by following a pre-planned route without you having to be there. Bluetooth or Wi-fi connections are needed to plan schedules and allow for the best features.
8) Self-propelled: Here the machine moves forward under its own power via a throttle and a motor. All you need to do is walk behind it and steer it, which means it is better for those with mobility or strength issues.
9) Ride-on: A larger machine for bigger lawns that is more like an ATV with a blade underneath. You can sit on top to actively drive and steer it.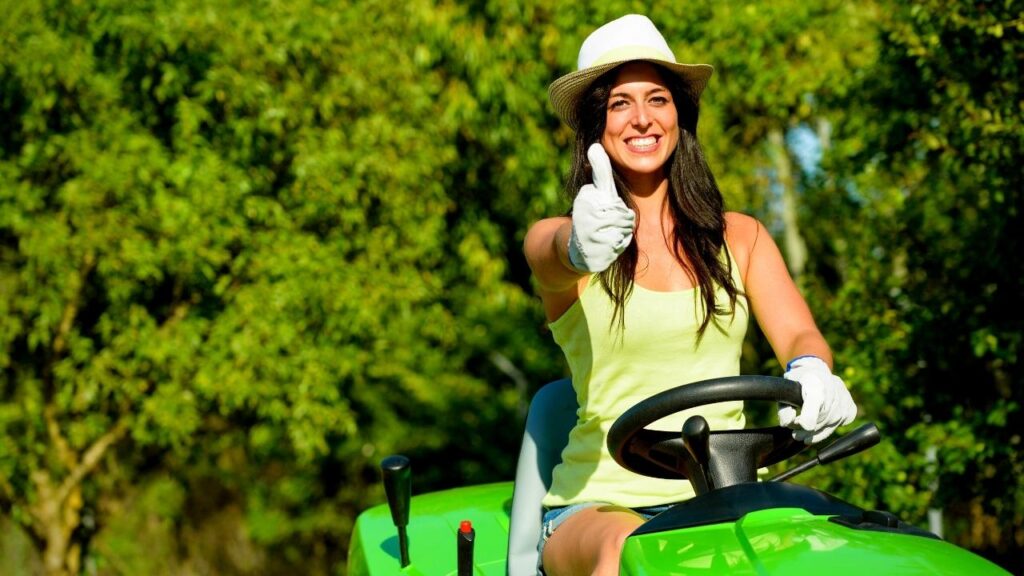 How Big Is Your Lawn?
The size of your lawn makes a difference when choosing the best lawnmower for the job. It is also easier to deal with small lawns with a smaller cutting width for ease of movement, such as 300mm, and to work with wider widths like 460mm on big lawns for coverage. On top of this, there should be a big enough grass collection system to handle all the cuttings.
What Cutting Heights Would You Need?
The cutting height of a lawnmower should be variable where you can move the blade in increments between the lowest and highest point. The lowest will cut close to the ground and the highest will leave a longer lawn. Your choice here depends on if you want a neatly manicured lawn or something wilder. Measure your grass at its preferred height and find a mower that works at that level.
Should you have a grass collection box or not?
Many people like having these boxes in place because they are great for picking up all the mess. You can then dump it in a compost heap with ease or dispose of it some other way. Or, you might prefer a machine that sends the clippings back over the lawn to either break down or be raked up later. These boxes can get in the way and add weight to a mower.
Is the mower easy to store?
This is a big concern with these products if you only have a small shed or no garage. Small, lightweight models or those with folding handles are best here.
Electric lawnmower safety considerations
There is a lot to keep in mind here. You need to be sure that you can operate the machine safely before setting it up, so read the manual. You also need to be aware of your surroundings at all times. Where is the cable so you don't run over it? Where are kids and pets? Are there obstacles in your way? Is it going to rain? It also helps to consider what you are wearing, such as sturdy shoes. Finally, never reach into a mower with the power on.
Electric Lawnmower FAQs
1) Do electric lawnmowers need oil? No. All you need to do is turn them on at the power button and let them go. Oil is a consideration in petrol lawnmowers, which is another reason why those dirtier lawnmowers are a bad idea.
2) Are electric lawnmowers reliable? They should be very reliable as long as you have a steady power supply from the cord or battery and effective blades. Blades can dull with time or get clogged up, so regular maintenance is a good idea.
3) How long does it take to charge a lawnmower battery? This will depend on the model of the mower and the battery used. Some will take around 12 hours to recharge once dead. Others may have a much faster charging system. Check the manual and plan your session accordingly.
The bottom line
In short, there are lots of great models out there that will mean you don't have to settle for un-environmental petrol-powered mowers. My personal pick is the Bosch Advanced Rotak 650, but you might find something more suitable in the cordless, robotic, or even ride-on categories. Find what suits your needs and your lawn and see how the best electric lawnmowers can save you time and effort while creating great-looking green spaces.