Last Updated on 27 January 2022 by Alisea Mae
This post contains affiliate links meaning I may receive a commission if you decide to make a purchase through one of these links, at no extra cost to you. This helps me to maintain this website and generate a small income for myself.
SAD lamps are a common aid for dealing with Seasonal Affective Disorder and related conditions in the winter months. But, with so many different products on the market, it can be difficult to know which to choose. Before you look at some of the models and their pros and cons, think of the type of light you need and the right features for you.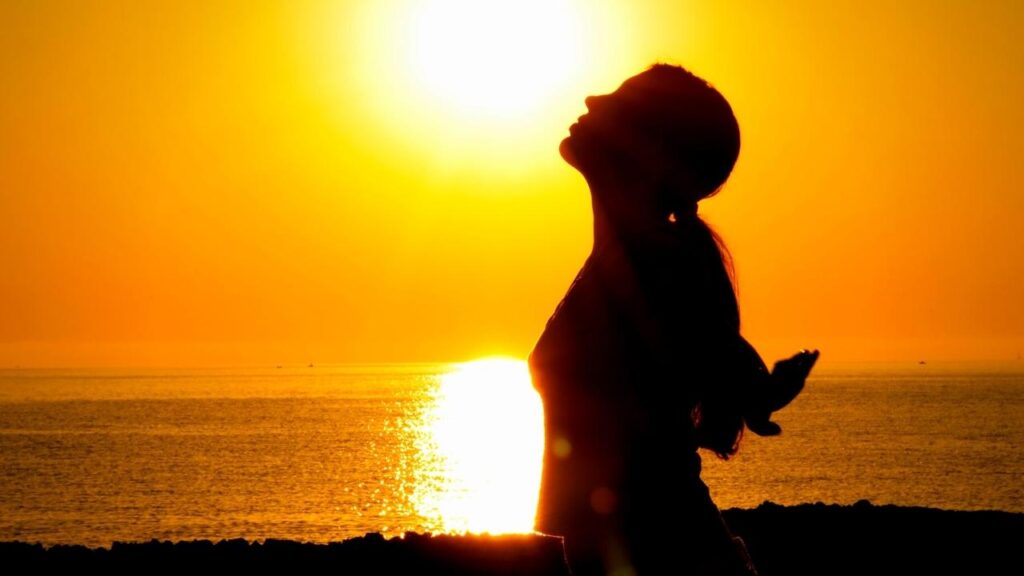 Do you want a SAD treatment light or a SAD alarm clock?
These are the two most popular categories of SAD lights but they offer very different experiences. You could sit in front of a therapy lamp with a timer in the morning to take in the benefits of the artificial sunlight. Or, you could get a SAD alarm clock that gradually wakes you up with a natural sunrise effect. The former can be great for those that struggle more with their mood in the mornings while the latter is great for those with sleep disorders or jet lag. See my separate article if you want to know more about how light therapy works and tips on using a SAD light safely.
Choosing the right SAD light for you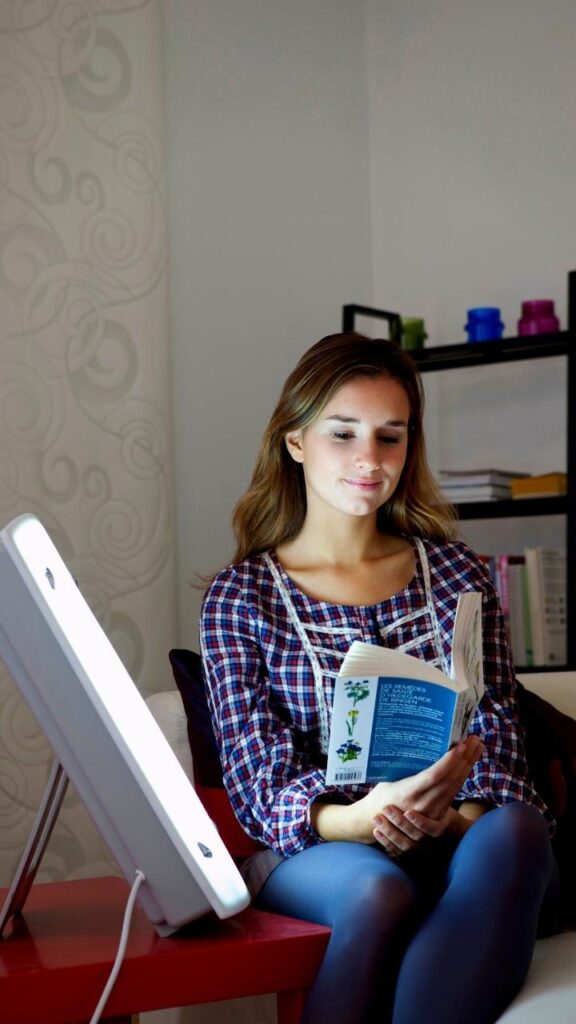 Before you take a look at the reviews below, keep the following considerations in mind to find the best lamp for your needs.
1) What is the intensity and tone of the light? The best models of therapy lights will give off a bright white light that mimics daylight. The wake-up lights need various tones for that sunrise. Both should have adjustable brightness settings.
2) How big is the light? Are you going to have enough room for the product? Too big and they are difficult to position on your desk or bedside table. Too small and the output of the light might not be wide enough.
3) It is portable? Many of the best therapy lights for SAD have a slim design and folding stand so you can use them at home, at work or on holiday.
4) Is it easy to use? Can you find all the buttons and dials for the best experience on days when the SAD causes joint pain or brain fog?
5) Is it within your budget? Finally, think about the cost. Don't go over your budget but watch out for cheaper, weaker products too.
Lumie Arabica Lightbox
This light therapy lamp has immediate appeal for anyone suffering from SAD and related conditions. Simple lightboxes with minimal controls work best for many sufferers, as they struggle with brain fog and mood issues over the winter. The design of this model fits that bill and there are other great features that should prove worthwhile.
Some of the key features of this Lumie Arabica SAD Lamp: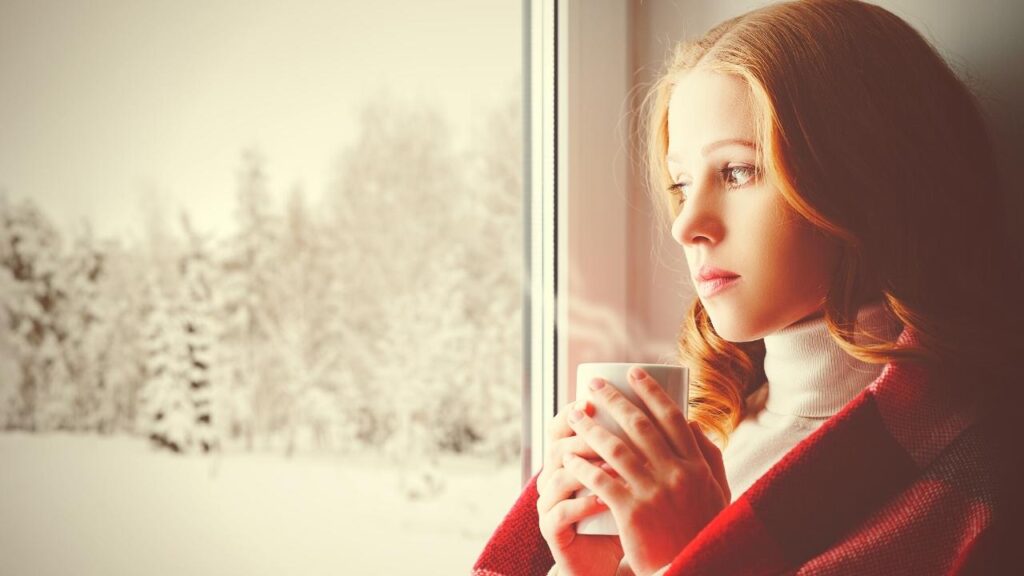 1) The Lumie Arabica is a certified medical device. This means that it has the lux and potential to help users with a range of health conditions. SAD is one of the more common reasons.
2) There is a large light source, with two 24w bubs within the system. It is 28cm high, 23 cm wide and 17cm deep, yet only weighs 1.67kg.
3) Those bulbs offer 10,000 lux at 25cm and 4,000 lux at 50cm. This means that there is optimal lux at the right distance, so users can get a great session with correct use.
4) There are simple controls on the front of the device for ease of use. Users can just turn it on and use it for the allotted time whenever it is convenient.
5) This is all possible with no flickers, no UV rays and no other major risks to users.
There are some great reviews from users about the quality of this light. Some people may have concerns about the light source in this product because of some of the misleading photos on the sales pages. There are photos that suggest a blue light, or at least a blue glow to the lamp. This isn't the case at all and seems to be a bit of a trick with the editing. Instead, it is a pleasant, cool white light. This is a definite benefit as blue lights can cause problems for some users.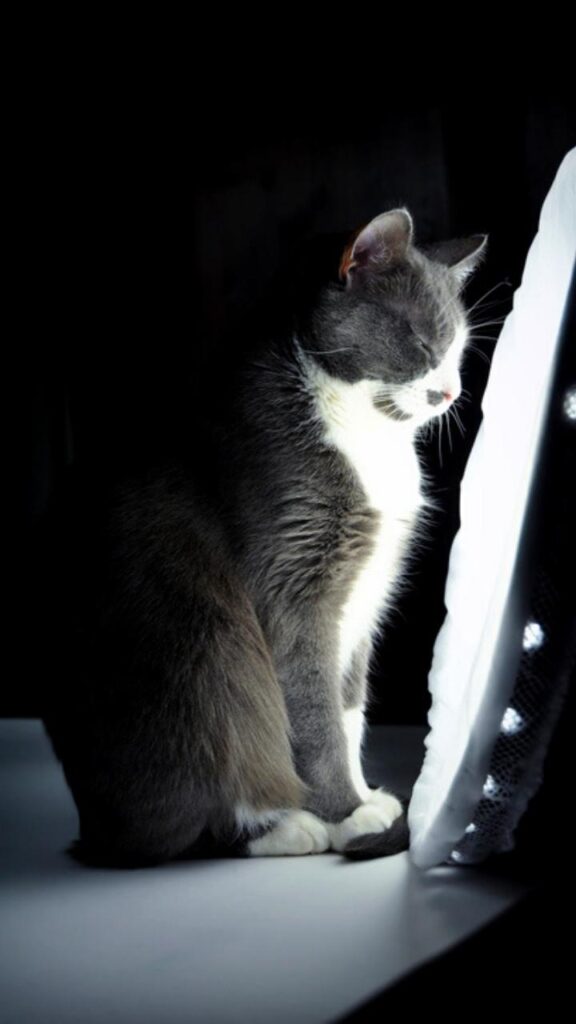 There are also positive comments about the sturdy feel of this lamp. That base is pretty solid. In fact, there are comments from cat owners that say that their feline friends weren't able to knock it down while trying to get some attention. Despite this, and those dimensions listed above, this is still something of a portable device. The short cord may limit its placement in a room, but it can travel between locations.
This large, portable light has great potential for those in need of reliable light therapy.
The design of this device is ideal for those that need regular SAD therapy sessions with minimal fuss. The size means that it sits on the desk nicely, acting as a good middle ground between much larger lightboxes and portable SAD devices. Many users feel that this system is bright enough for good results when used regularly. There are people that mentioned improvements in mood and energy levels. It is potentially too bright for those with light sensitivity issues. However, many buyers should find that this Lumie Arabica Seasonal Affective Disorder SAD Lamp is effective for many conditions.
The Lumie Arabica lightbox is currently out of stock and a newer version of this product is now on offer.
Lumie Brazil large SAD light therapy Lamp
This large SAD Lamp definitely stands out from the crowd. The name Brazil evokes images of sunnier climes and holidays abroad – away from the darker mornings and fluctuating temperatures of the UK. This large lamp, thanks to its strong specification, should be able to offer a decent simulation of this experience.
Some of the key features of the Lumie Brazil SAD Lamp: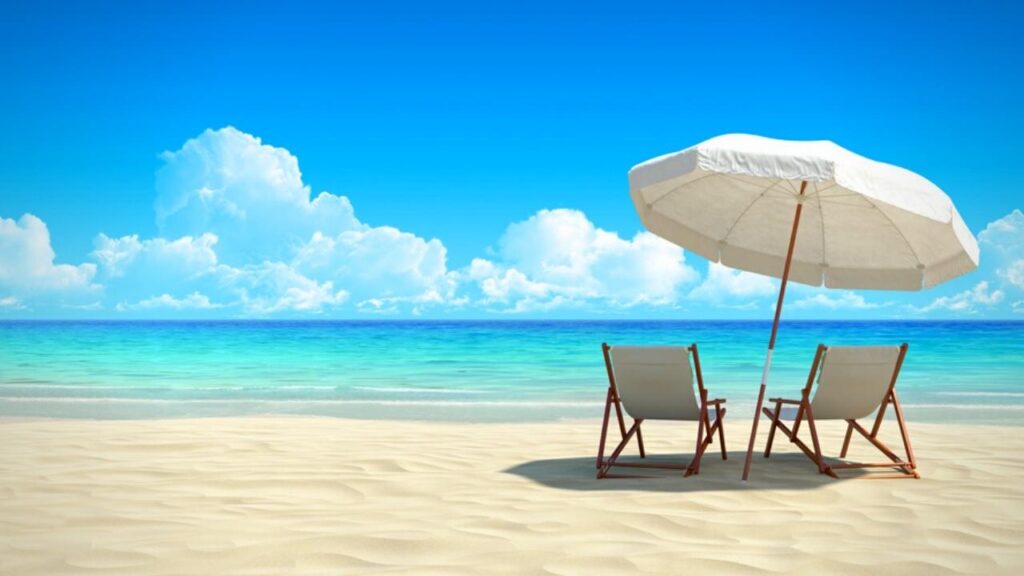 1) There are some impressive dimensions to this lamp for those that want something a little bigger than the average. The lamp measures 50cm tall and 31cm wide, but only 15cm deep. Buyers should also note, however, that it is much heavier than others in the range at 2.85kg.
2) A great lux over a good distance. There is a 10,000 lux output at 35cm and a 5,000 lux output at 50cm. This means that users don't have to worry about getting quite so close to the lamp for a good result.
3) There is an integrated handle on this device to help the user move it around. This should compensate for the heavier weight and improve the ease of use.
4) There are three 36w bulbs in this box, all with a consistent output for a broad field of light.
5) This is a certified medical device, which should provide greater peace of mind for consumers. Users just need a 30 minutes session each day to find some form of relief from their SAD symptoms.
One of the main selling points here is clearly the size. Those dimensions highlighted above mean that these are the biggest SAD desk lamps that Lumie offer. This size means a big, broad light source for an improved impact on users' health and wellbeing. The other interesting thing about those dimensions is the way that the lamp tapers into a thin, pleasing shape. It may be big, but it doesn't look unattractive when in use on the desk.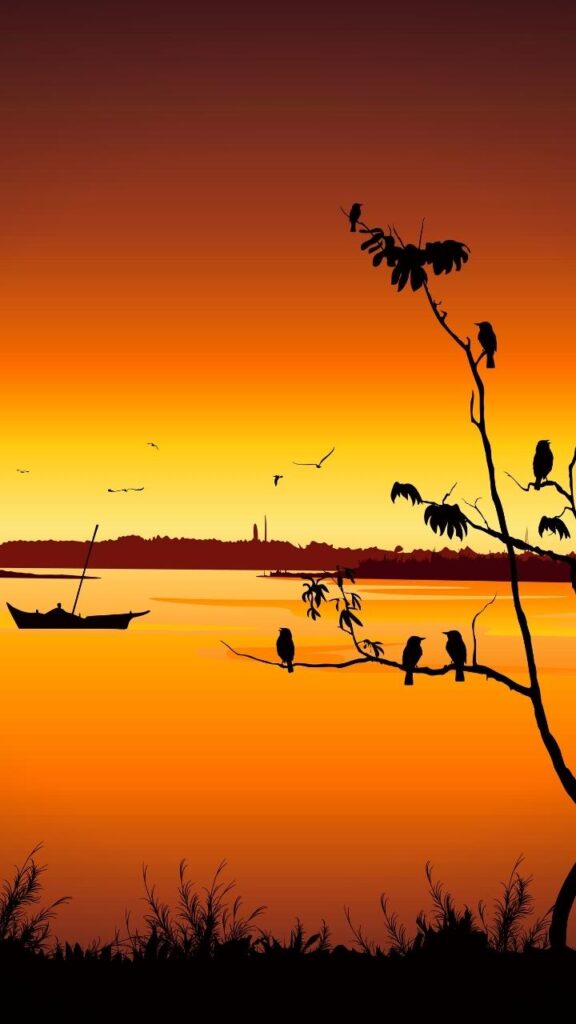 That big face and that extra bulb also mean a more beneficial light source than some other Lumie lamps. This Brazil model offers a stronger lux at a bigger distance than some of the other lamps in the range. Some consumers may argue that this is still not the best, or strongest medical light source around, but it is still better than typical lighting. The lux is suitable for SAD therapy at either distance, and there are some great comments from users about its potential effects. This bigger lamp could have that extra edge that some SAD sufferers need.
In the end, it is hard not to like this product, even if it is one of the more expensive options that Lumie has. There is that nice design with the tapered light source, so it is not as boxy as some other products. Yet, the vast light source – thanks to that extra bulb – should prove to be helpful for those suffering in the depths of winter. Add in the additional features, like the handle and controls, and it is easy to see why this Lumie Brazil large SAD light therapy Lamp receives so many positive reviews.
The link below is my affiliate link and will take you directly to the product on the Amazon website:
The Lumie Brazil SAD Light
is currently available to buy for £149.99 from Amazon.
Duronic Tablet SADT2
SAD therapy devices come in all different shapes and sizes. Some are large and obtrusive for a wider field, others are compact and minimal for transportation. The Duronic SAD Light Box definitely fits into that latter category because of its size and shape. But, it promises a great therapy session. So, what is it about this small tablet that makes it so effective during the winter months?
The key features and benefits of this Duronic SAD Light Therapy Tablet include: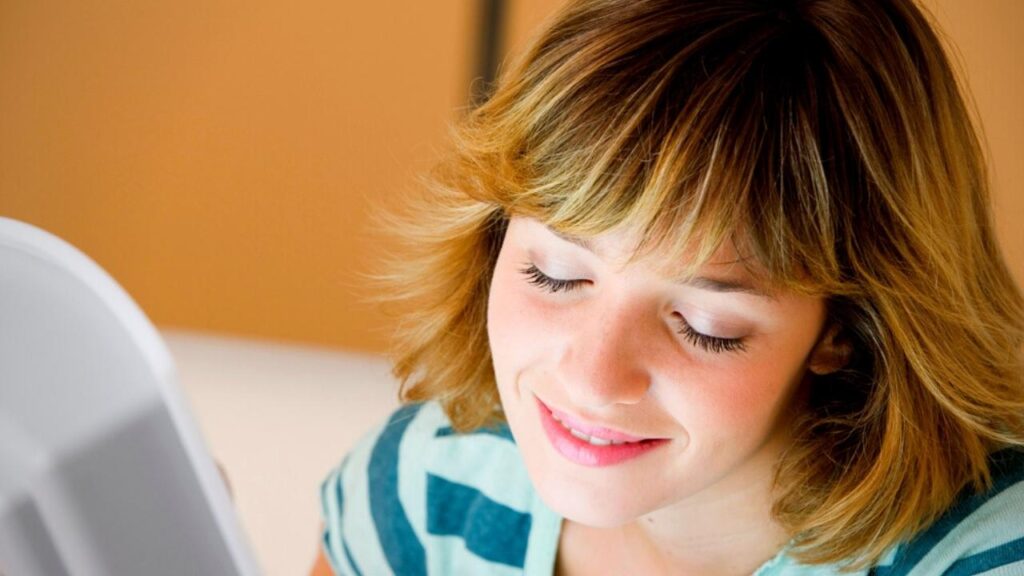 1) A tablet shape that measures just 26cm high, 15cm wide and 2cm deep. This slim approach means that this really is all about the light source.
2) A 10,000 lux LED light for a strong, consistent light source. These LEDs are bold, clear and should provide a consistent tone.
3) It is medically certified so that users can enjoy the benefits for SAD, vitamin D deficiencies and other mood or sleep disorders.
4) It comes with a protective pouch to keep it safe and help with transportation.
5) There is also a kickstand at the back so that users can prop it up on a desk.
The main thing that separates this SAD device from other therapy lamps is the tablet-style design. There are many bulkier lamps that sit out on the desk and, while portable, take up a fair amount of room. This system is different. It has the size and weight of a typical tablet device, with a similar approach to the screen and some basic controls. This means that users can have the same flat, wide light source, but it is much easier to transport this device between locations. The inclusion of that protective bag definitely helps there.
The design may be different, but users can still enjoy the benefits in much the same way. That kickstand means that users can prop the device up on a desk and enjoy a great session of light therapy, just as they would with a normal light therapy lamp. This is possible in both portrait and landscape modes, to increase functionality even further. From there users can enjoy sessions between 30 and 60 minutes with the same quality light source and lux as other high-end lamps.
Can this SAD lamp help you with your condition?
The main selling point here is clearly that tablet design. This is a great idea for those that don't want to mess around with those larger lamps in the office. The size means that it is one of the more portable options around, and this portability is enhanced via that protective pouch. There is a sense of simplicity here as this is a one-trick pony in terms of its functions. Still, there are many users that are sure to appreciate the impact of this Duronic Tablet SADT2 Light Therapy Box.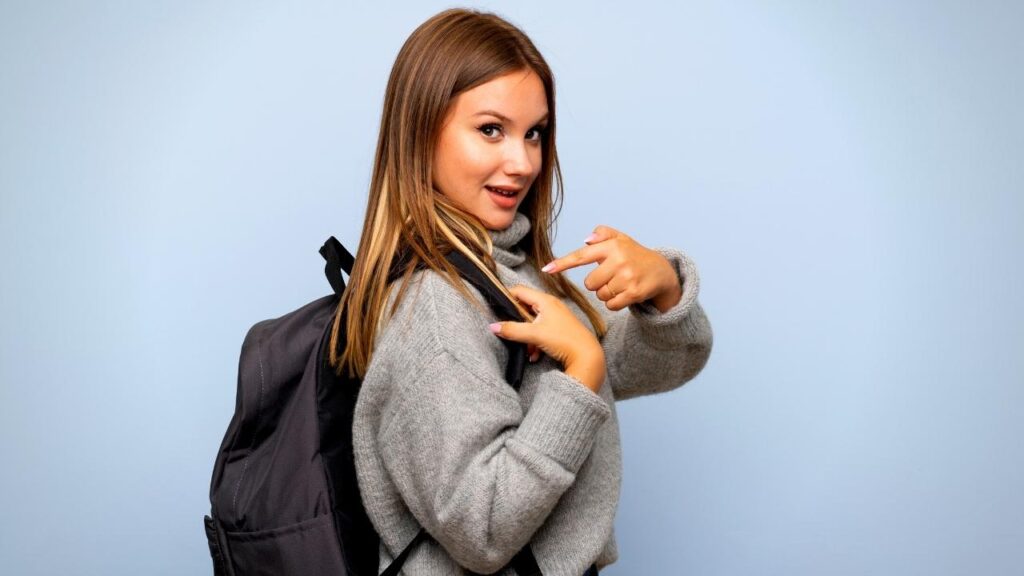 The link below is my affiliate link and will take you directly to the product on the Amazon website:
This portable SAD light
from Duronic is available to buy at a great price of £39.99 from Amazon.
The Redstone SAD Light Box
There are lots of different brands vying for our attention with their own SAD lamps. The popularity of light therapy means a chance to cash in on the market. One of the interesting things about this is that – at the time of writing – it is Amazon's choice in SAD therapy solutions. This means that it has a lot of buyers, many of which have positive comments to make. So what is it about this option that is so appealing to users?
The key features and benefits seen in this Redstone SAD Light Box include the following: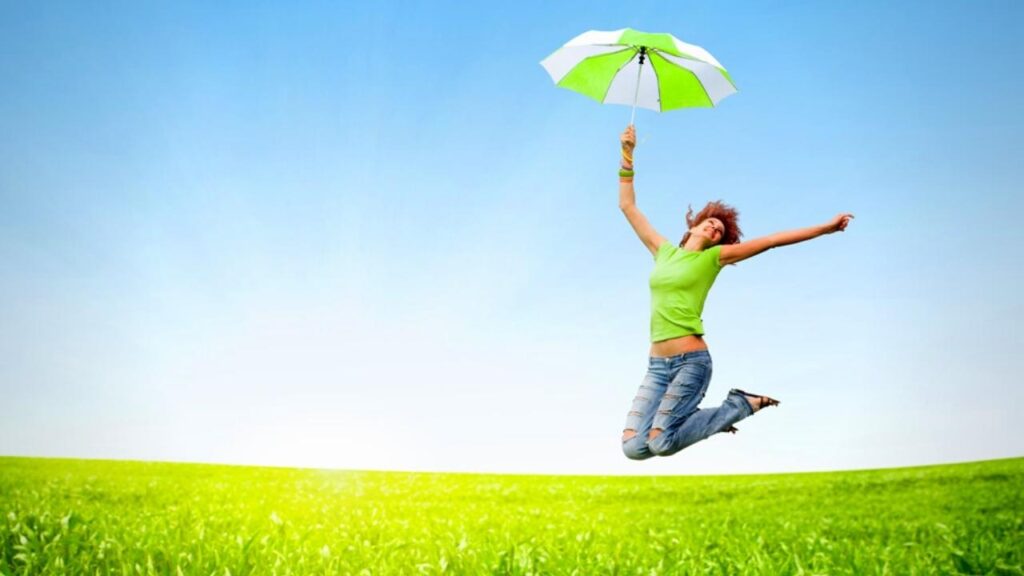 1) This SAD device is medically certified for SAD and other conditions. This means that many consumers should be able to rely upon it for a series of medical issues.
2) There is a 10,000 lux output for a good session in the right conditions. Lux and distance are key for a great result with this type of device.
3) It measures 30cm wide, 48cm high and 10cm deep. These dimensions mean that it should be robust while remaining a pretty compact system.
4) It uses two 36w energy saving light tubes. While some prefer LEDs to light tubes, this should offer a reliable light source.
5) It also comes with a reflective cover and tripod. These extra features are designed to improve the user experience even further.
Many people will offer praise for the quality of the light source on this lamp. The light has two clear benefits, as seen in that features list. The first is the quality of the lux and the impact this can have on the light therapy sessions. Users can sit by this every day, for as long as needed, and slowly see improvement. There is a warning to start gradually and work up to the optimal session length because of the intensity of the light. This intensity does, however, mean that users should eventually see some big improvements in moods and other conditions. The second is the use of energy-saving bulbs, this should mean that the lamp lasts for a few more seasons than that of competitors.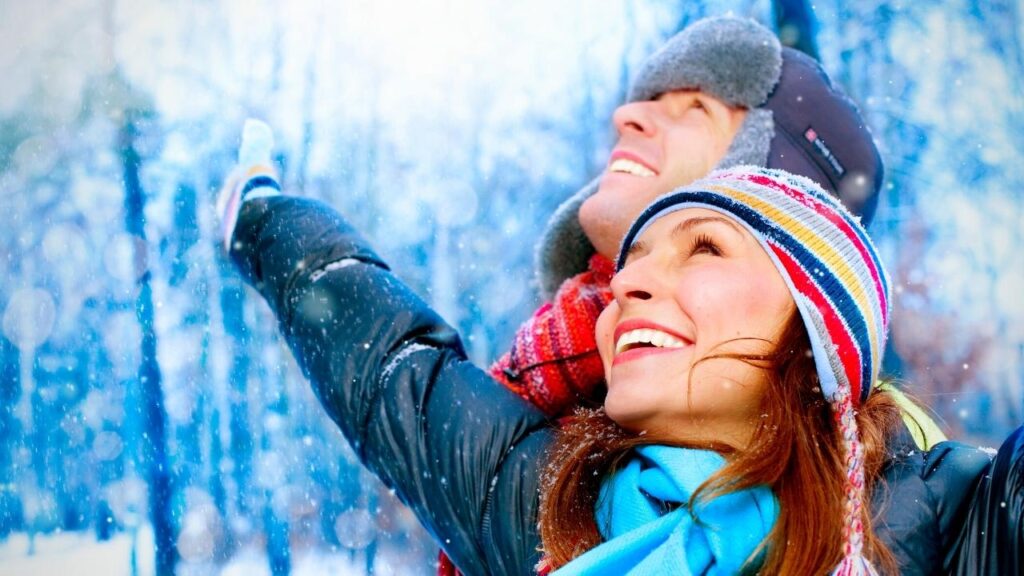 There is also plenty to talk about with the hardware around the bulbs. There are three key benefits to highlight here. There is the size of the casing around the bulb. Some lamps are overly large and too much for some users. The dimensions here aren't tiny, but small enough to be manageable. Then there is the tripod stand at the back to create the ideal angle for those sessions. Finally, there is a reflective cover to help diffuse the light and make the sessions a little more pleasing on the eyes.
Is this the right SAD lamp for you?
There is a lot to like with this model. The use of bulbs over LEDs won't be to everyone's taste, but there is no doubt that the light source is of high quality. The strong lux, coupled with the reflective cover, should mean a great session with some clear benefits for SAD and other conditions. The size and design add to the appeal. Therefore, there are many people with the "winter blues" that will see great potential in The Redstone SAD Light Box as a daily therapy solution.
The link below is my affiliate link and will take you directly to the product on the Amazon website:
The Redstone daylight therapy lamp
is available for £49.99 from Amazon's website.