Last Updated on 5 October 2022 by Alisea Mae
Autumn is a season that evokes a range of emotions and reactions. Some of us love it for its beauty and the way the year becomes slower and cosy, while others dread the onset of winter. Today, I want to showcase the joy and beauty of autumn to help you get in the right frame of mind and see what makes autumn special.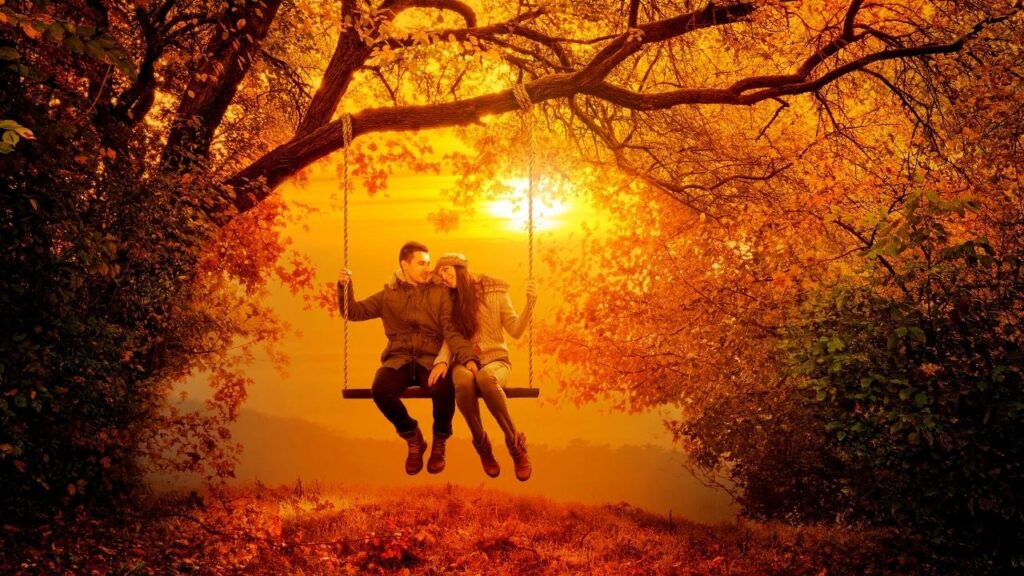 Personally, I find autumn to be one of the best times of the year, and it isn't hard for me to see what makes autumn special. I love the colours, smells, tastes, and the chance to enhance my decor. I will admit that I had a lot of fun researching this topic to see what other people love about the season. I spent most of the day lost in videos and online posts from people passionate about this season. Today, I want to share some of those reasons and ideas with you.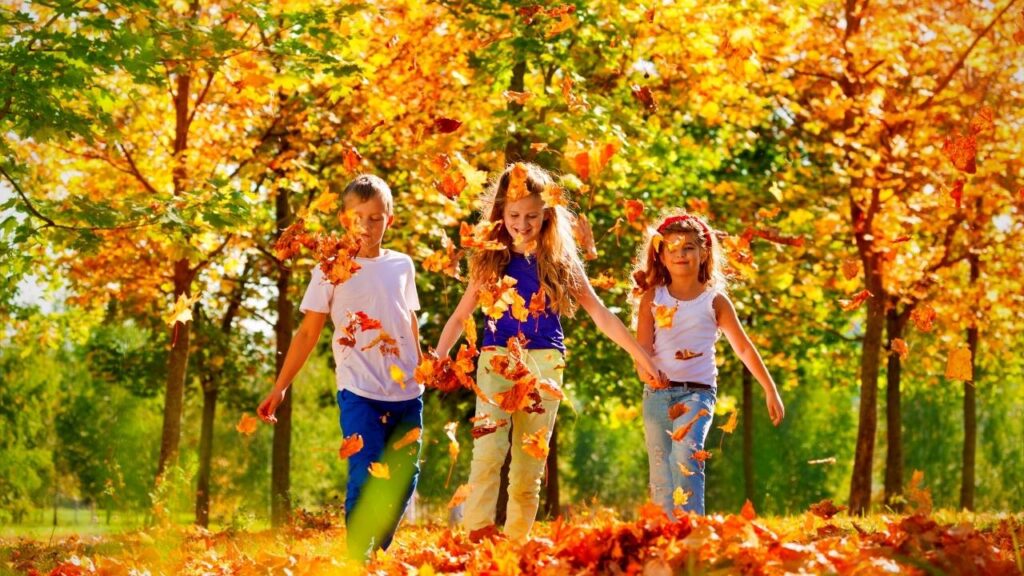 What are the autumn colours?
Throughout this guide, you will see references to autumn colours. What we generally mean by this are the colours of the fallen leaves and those warmer hues you see in the landscape. These can range from deep reds to yellows and warm shades of brown. There are also earthy mushroom tones for something more neutral. The palette is more considered and muted than that of summer, before becoming colder with more blue tones in winter.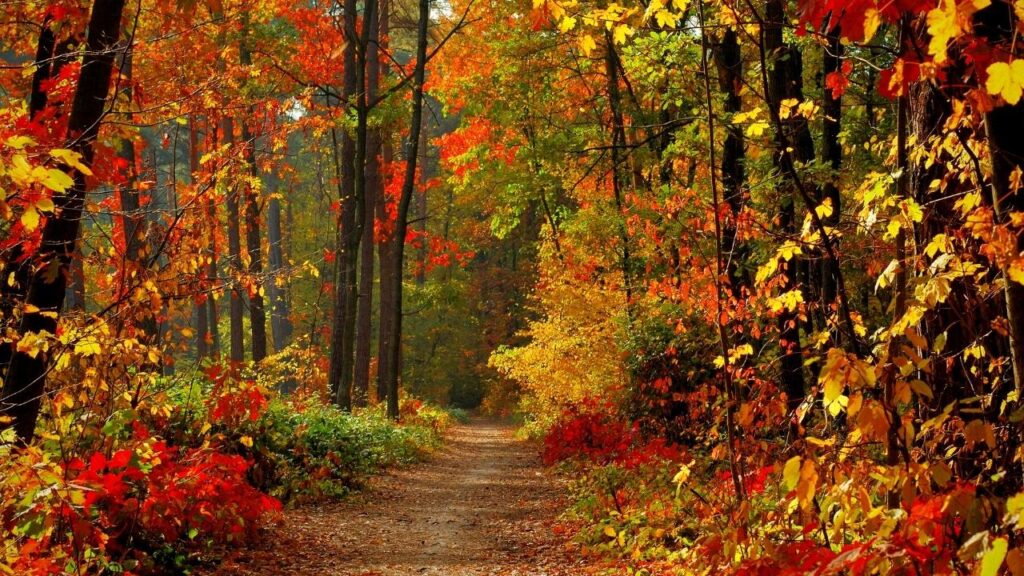 Why is autumn called fall in the US?
The term Fall is common in the United States for this time of year, and it refers to the time when the leaves fall from the trees. There are areas of forests, especially around New England, that are full of colour and attract visitors for miles around, before all the leaves fall and leave bare trees behind. The term is also helpful to remember for when the clocks change at the end of October. They "spring forward and fall back".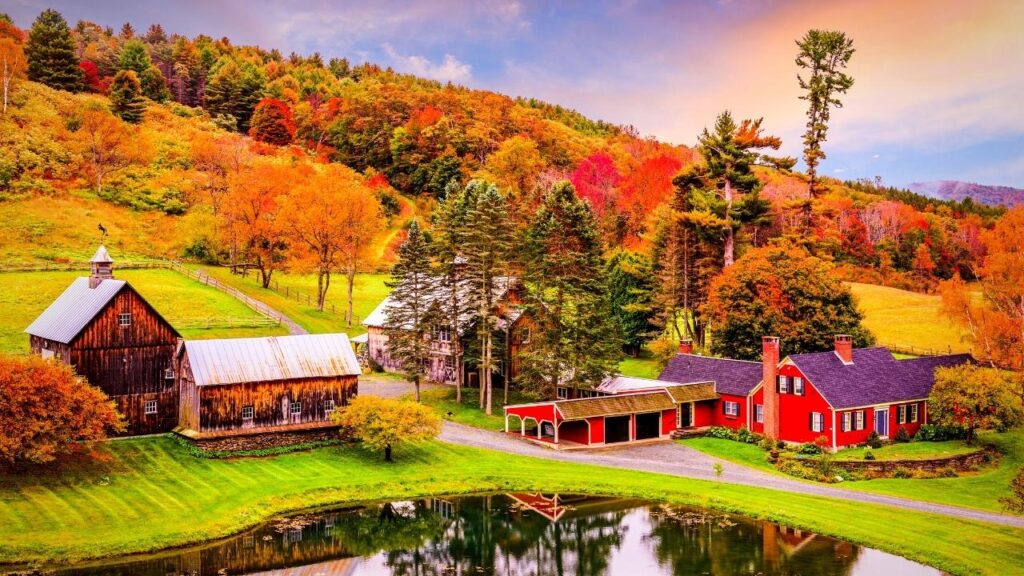 For the rest of this guide, I want to go through some ideas on how to celebrate autumn both outdoors and at home through its sensory delights, holidays, and other opportunities.
Let's start with all the things we can do outdoors.
Enjoy those autumn colours
While it is true that we don't always get the same drama as the colourful fall spectacles, we still see some beautiful colours in the changing landscapes. This is my favourite thing about autumn, and I know many of you will agree. It is amazing how many colours you can find in the different trees in nature and our gardens, and I recommend heading out to an arboretum to see the diversity in all its glory. Those with a passion for photography can have a lot of fun here too. You can also check out the 'Great British Gardens' website to browse gardens by county and find out where to see autumn colours near you.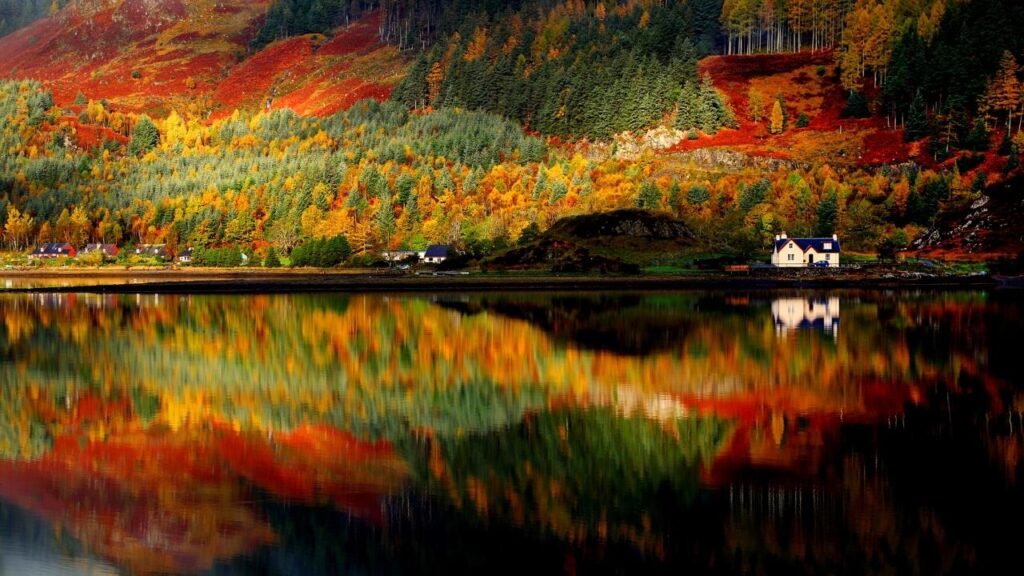 Nature walks
There isn't much that beats a good walk in nature in the autumn to really make the most of these colours. Some people dislike the fact that the days get shorter, and I know many suffer from SAD during this part of the year. But, a good walk is a great source of Vitamin D, exercise, and serotonin. You also have a greater chance of being active as the sunrise or sets to see the landscape from a new perspective. Even if you are in an urban area, you can still look for the leaves, splash through puddles, and wrap up in the cooler air. I recommend checking out the 'Holiday Cottages Blog' for examples of some of the most stunning spots for autumn walks in the UK.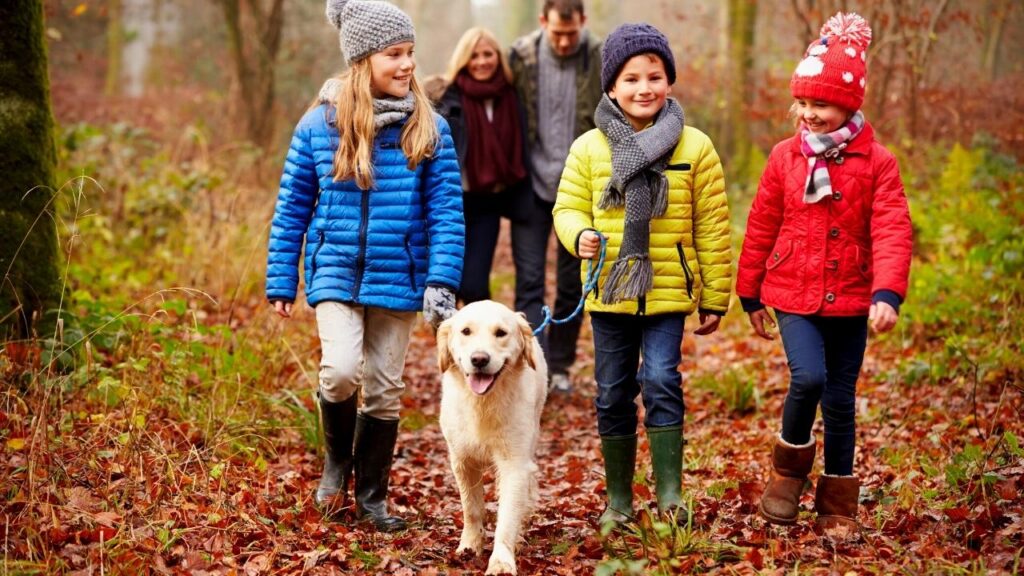 Watching the wildlife
Autumn is a great time for some close-up views of local wildlife, either in your garden or in local parks and woodlands. All the neighbourhood squirrels will be out collecting nuts and burying them for winter. Many birds will do the same, and this is a great time to see Jays. Others will flock to feed on emerging berries. If you are really lucky you might also have a herd of deer nearby where you can watch out for rutting stags. For more information on what to watch out for, check out the 'Wildlife Trust' page on where to see autumn wildlife.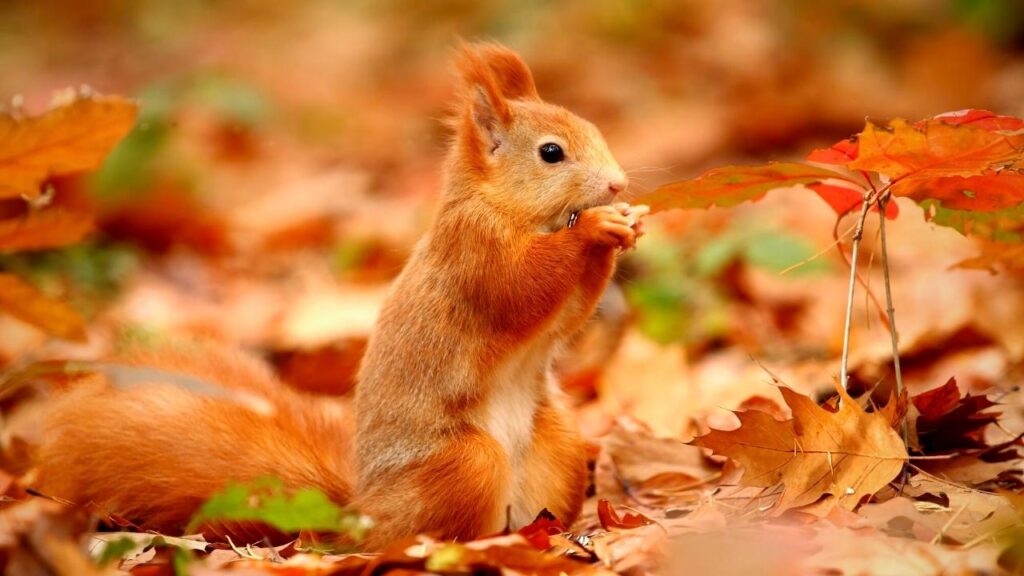 Foraging
Foraging and examining the undergrowth is always a joyful journey of discovery at any time of year. However, autumn brings a whole new treasure trove of delights and an element of surprise at what lies beneath the leaf litter. This is a great time for mushrooms, rosehips, and berries. But you need to be sure of what you are picking if you want to cook with them and make jams and preserves. Also, these trees aren't just shedding leaves. There are also nuts and seeds of various shapes and sizes to collect. Look out for the biggest shiniest conkers and then check out this guide on how to play conkers.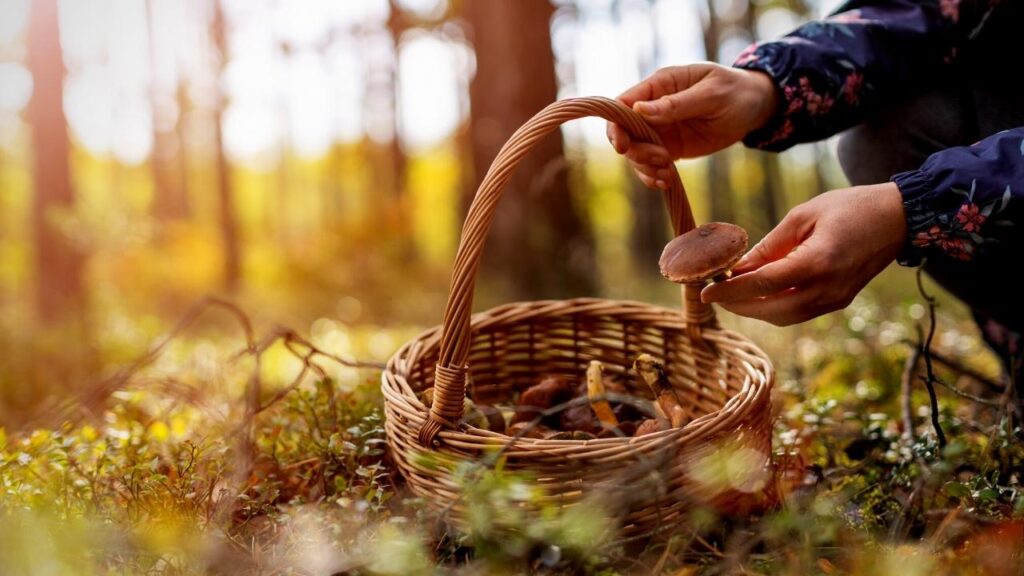 Halloween
Now, I know some people dislike what Halloween has become regarding all the trick-or-treaters. But, there are also lots of fun ways to take part in more traditional parties and celebrations. Whether you choose to take part in Halloween, All Hallow's Eve, Samhain, or Day of the Dead, you can really get into the spirit Take a nice evening stroll, look out for ghostly signs, watch scary movies, carve pumpkins, and dress up in costumes. Costume and craft stores will always have plenty to inspire you, or you can make something yourself with enough time to plan ahead.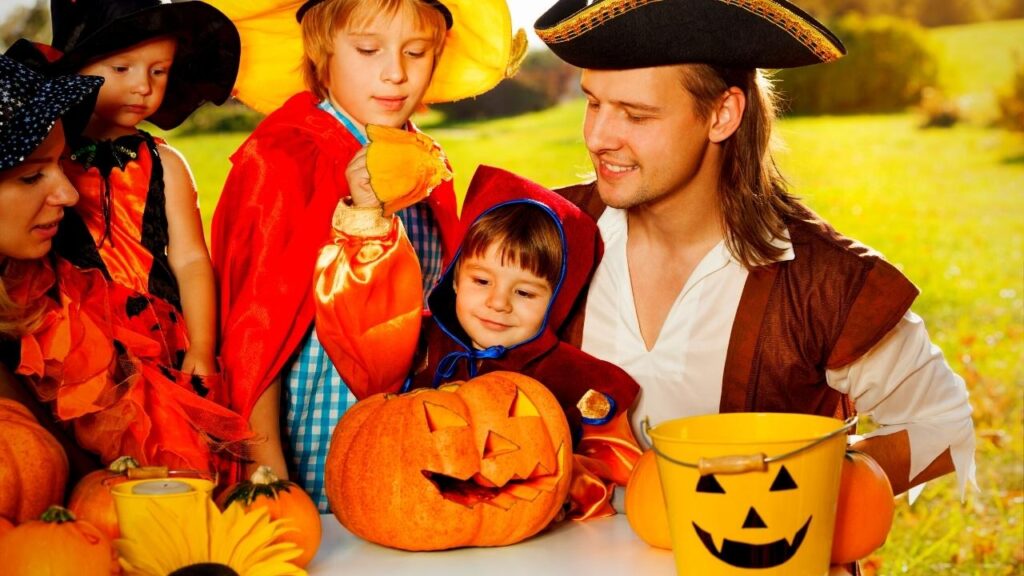 Bonfire Night
Not long after the treats of Halloween and the spooky spirits, we have another reason to head outside and enjoy a cool autumnal evening. Bonfire Night is more than just an excuse to go and watch pretty fireworks at a local display. You can also set up your own mini bonfire celebration with a firepit over a weekend. This is a great time to wrap up warm with a travel mug full of cocoa and some marshmallows to roast on the fire. If you want to take part in a bigger community bonfire celebration, you might like to learn how to make a guy to burn in the flames. Check out 'Help for busy mums' for a step by step guide to making your own Guy Fawkes for bonfire night.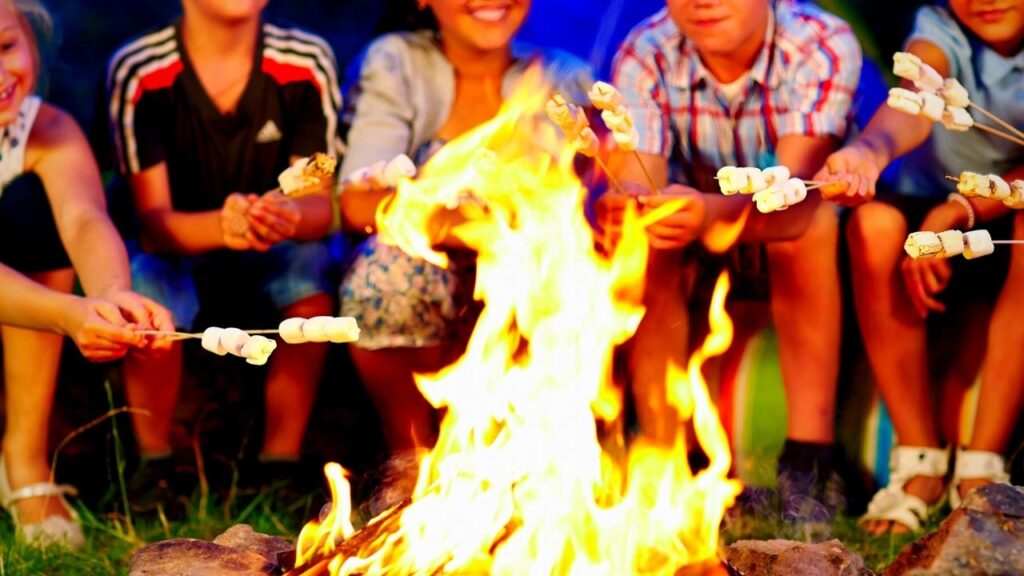 Holidays and Harvest Festivals
Depending on where you live, there is sure to be some form of a social outdoor occasion where families can get together on these colder, wetter days and still have a lot of fun. These are important for kids and adults alike as we find ourselves in that lull between the summer season and Christmas-themed events. Harvest festivals are a good way to engage with local communities and celebrate all the produce grown. You may also find fruit-picking activities, woodland walks, and craft events. If you are stuck for inspiration, the ever-helpful 'Days out with the kids' website have some great autumn activity ideas.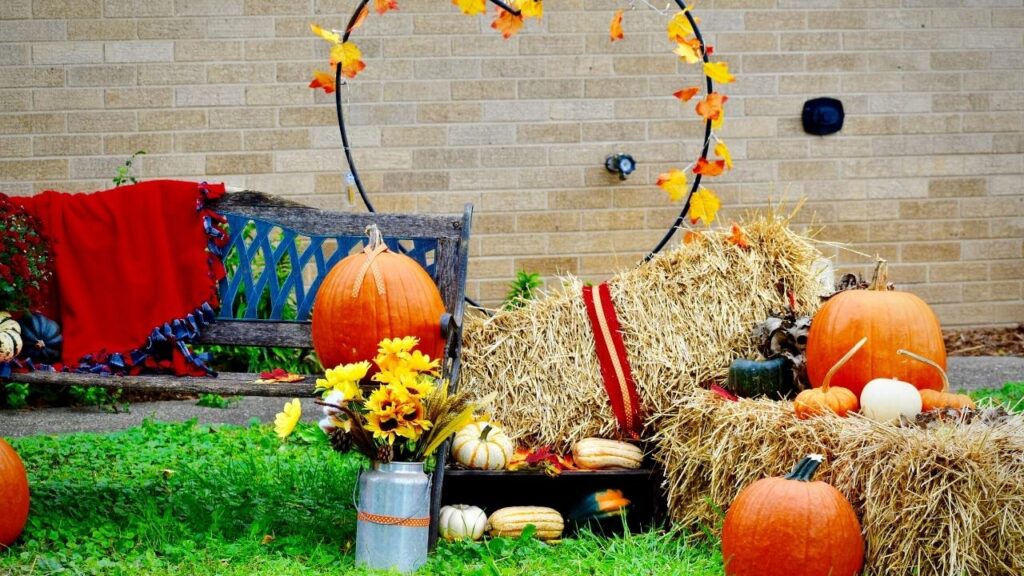 Planting bulbs and trees for spring
Speaking of harvests and being in the great outdoors, this is also a great time to start thinking about what your garden will look like in the spring. If you want an explosion of spring colour with lots of fun bulbs, like tulips and daffodils, you need to make sure they are in the ground in enough time to grow and flower as the seasons change. Autumn is the perfect time to start clearing out planters and figuring out your designs. It is also a good time to start planting trees to give them the best chance of flourishing in the new year. There are so many options available for spring planting that it can get overwhelming. So, here is a link to my guide on bulb planting design ideas to help you out.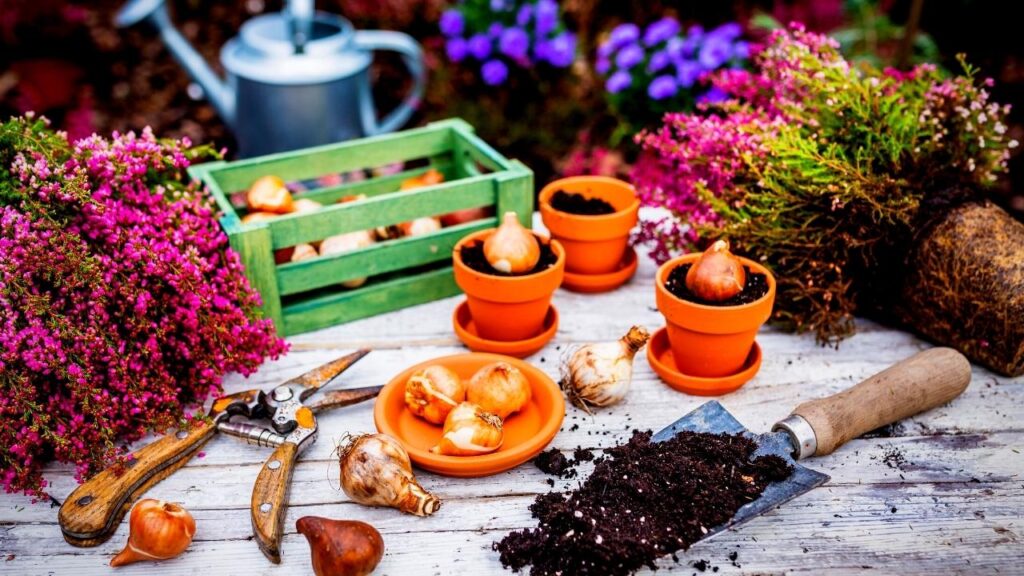 Harvesting maincrop potatoes and other vegetables
Your work in the garden over the autumn isn't just about planting bulbs and raking up leaves. If you have plans to go to one of the seasonal harvest or produce shows over October, you may begin to wonder how your own crops compare. You might not have quite the same quantity as some of the more professional growers you will see gathering their produce, but you might be surprised at the size and quality.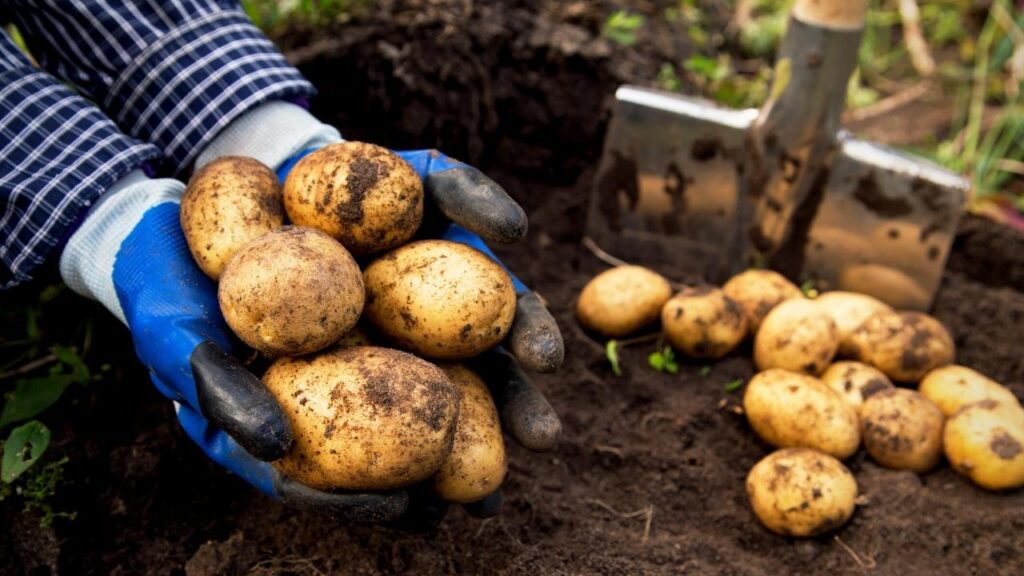 Now let's look at some indoor ideas for autumn.
Enjoy lots of good food
With all that produce gathered from the garden, picked from orchards and hedgerows, or purchased from fetes and farmers' markets, it is time to start cooking! There is so much you can do with berries and apples in pies, tarts, jams, and more. Put all those vegetables to use with a roast dinner or a good soup. Also, don't be afraid to try some recipes with the filling from any pumpkins you carved for Halloween. You don't have to be a gourmet chef to create some tasty meals and desserts over the autumn season. Check out this apple pie recipe at 'Happy Foodie' to get you started.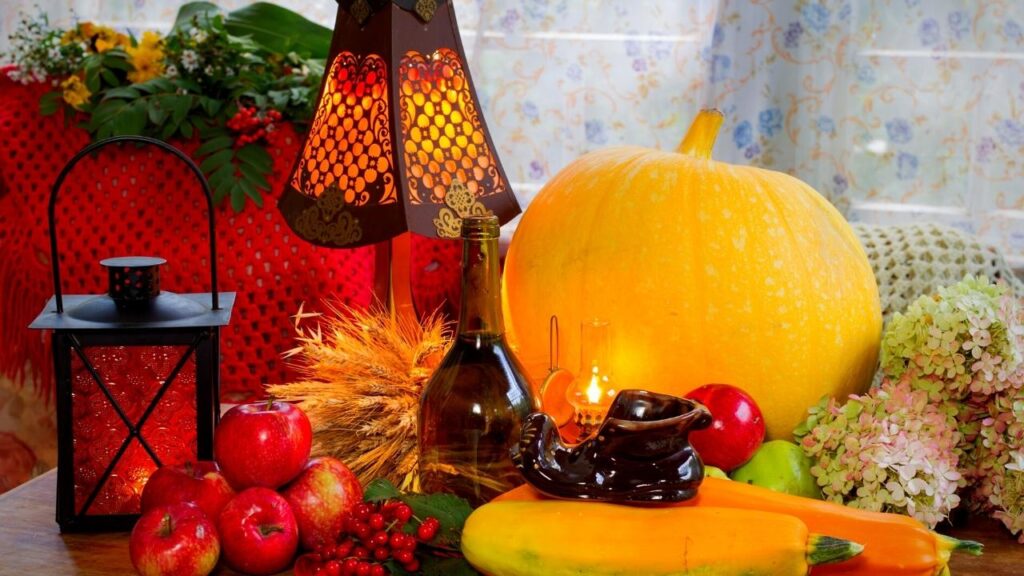 Experiment with cosy hot drinks
You can't have tasty autumnal food without some really nice drinks to go along with it. For many, this is pumpkin spice season, so start adding that to your hot lattes and move away from the iced coffee. Hot chocolate is also a fun one to play around with, especially now there are vegan milks and marshmallows for those that want them. Get a nice new mug to sip it from as you curl up next to the window on a rainy day.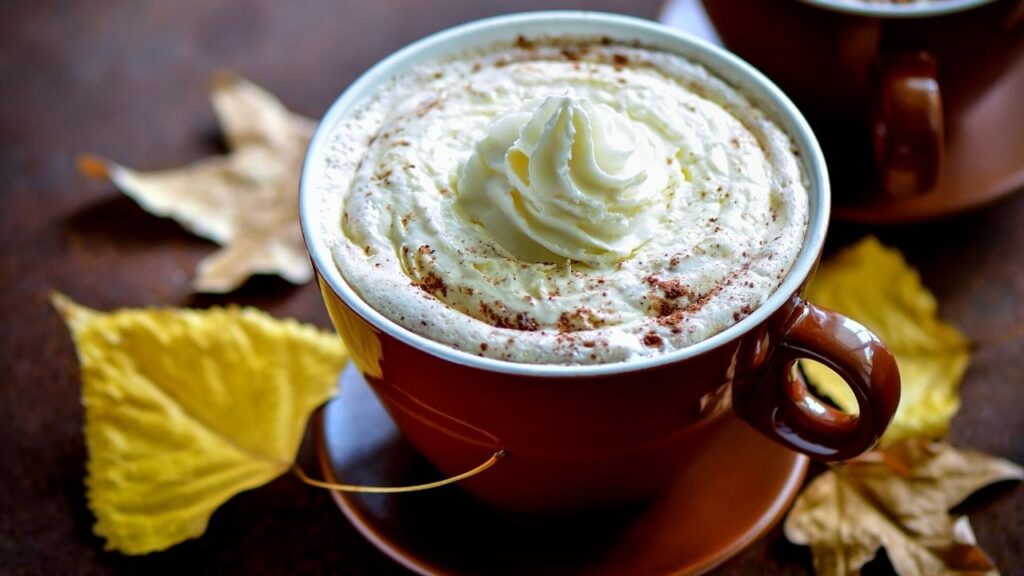 Bring in some autumn scents
While drinking your hot chocolate or pumpkin spice latte in your comfy chair, you might also want to enhance the sensory experience with some scents. It is easy to add autumnal scents with natural aromas through candles and diffusers. Complimentary hand soaps and cream will help too. You can also fill the air with the scent of autumn with all that baking. If you are keen to get the place smelling great, check out my guide on autumn scents and how to make the most of them.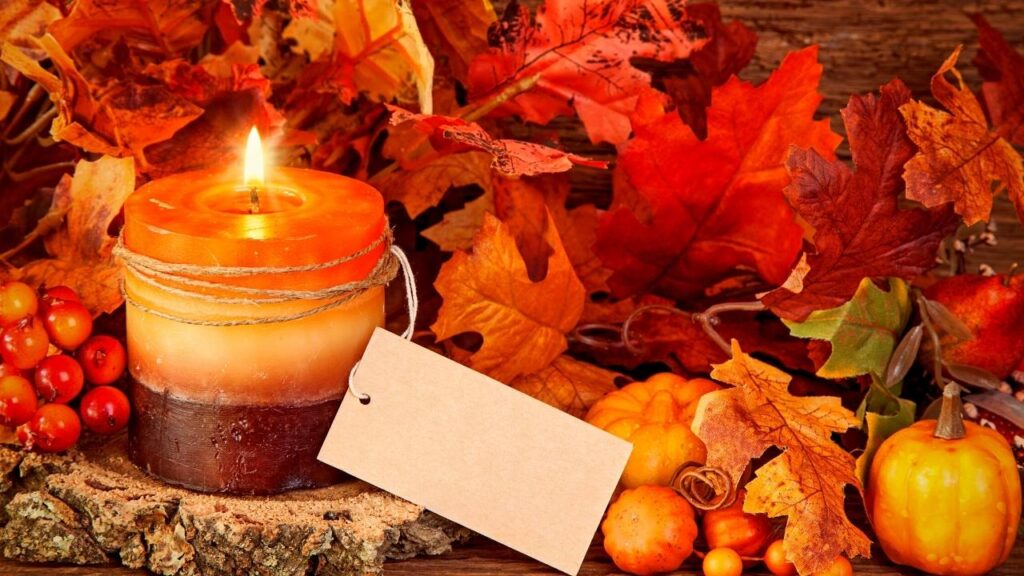 Play around with your autumn decor
This is a fun idea for anyone that struggles with the transition from summer to autumn. You can embrace the change by switching out your summer decor, such as any light fresh linens and beachy themes, to something with a cosier feel for the season. You can lean into those autumn colours and create a nice den with cushions, throws, and blankets. Furthermore, those of you that are into your autumn crafts may like the challenge of knitting or crocheting something new for the home. If you have a love of quirky autumn decor ideas, I recommend checking out the selection at Olde Glory's American Country Store.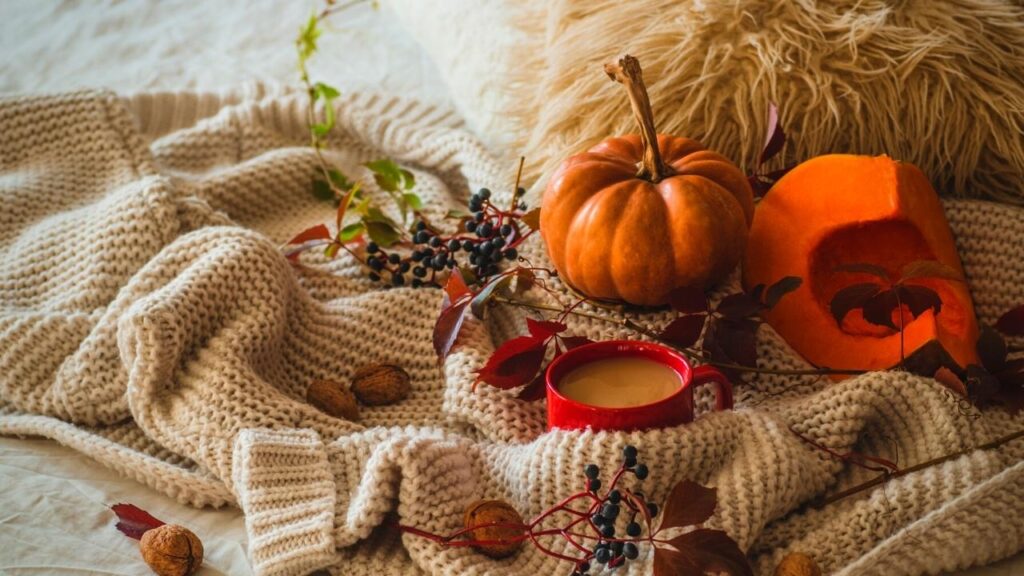 Make the most of autumn fashion
It is time to say goodbye to the shorts and sleeveless tops of summer now that there is a chill in the air and showery clouds in the sky. But, this is a blessing for those of us more comfortable in layers. We can embrace warmer fabrics and woollen accessories when lounging around at home or heading out into the great outdoors. This means nice chunky sweaters, fun scarves, hats, and a good pair of gloves.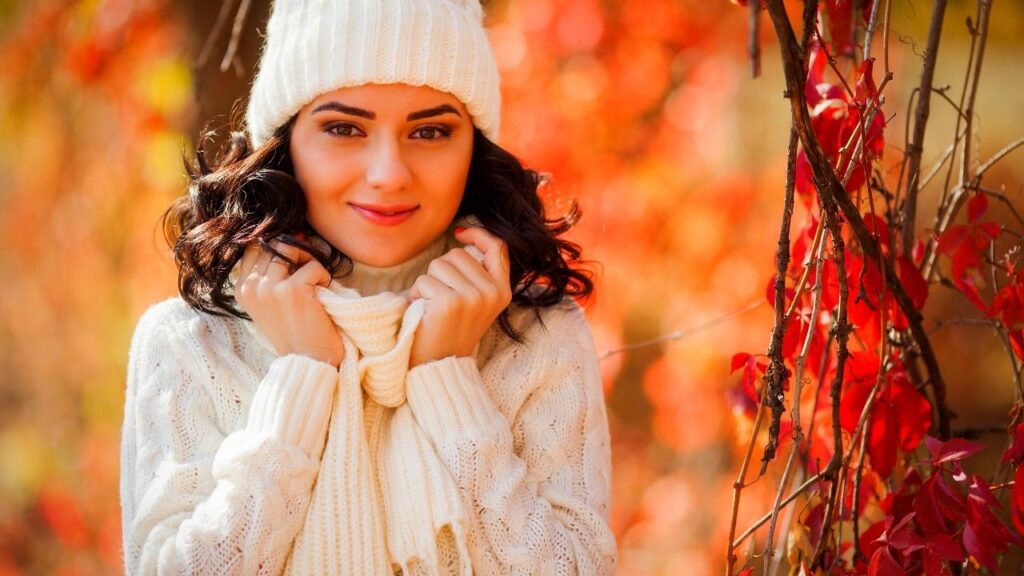 Embrace a quieter cosy hour at home
Autumn is a time to slow down and be mindful of what we have, whether it's our family, that newly decorated home, or those joyful gifts from nature. Make the most of any time that it is too wet or cold to be active, and think about what you can do from the comfort of your chair, with that warm blanket and a new sweater. Read a book by the fire, enjoy some time with some craft projects, or maybe try some new board games. I like reading autumn issues of Country Living magazines and other home interior publications, even those from the previous year, to inspire my next projects.
Make the most of autumn
Autumn is a transitional period we can all make the most of when we embrace the changes and celebrate the colours, produce, and opportunities. Watch out for my upcoming guide on autumn decor ideas for the home. Until then, I hope this helps you feel more positive about the season ahead.